Lebanon is rich in flora because of its varied climate and westernly wind. This makes the country produce over 3,000 species of blooms. Well, it only follows that they'll have excellent shops which provides premium flower services for their locals. If you want to know some, you can check out the list below for the best flower delivery in Lebanon. 
1. SAOUD FLOWERS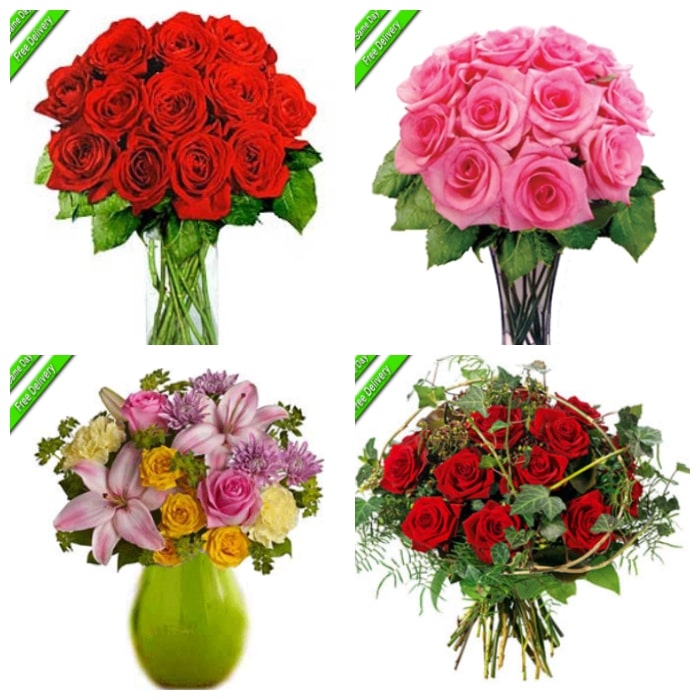 At Saoud Flowers, they believe that quality and generosity should go together. This is probably the main reasons why they are recognized by the local when it comes to their flower service. The florists try to imbibe their own culture with their designs as well as those foreign to them. Here, you can buy different floral arrangements that will suit your occasion.
WHAT PEOPLE LIKE
FREE SAME DAY DELIVERY. Saoud offers free same day delivery for their creation. This is a good news for clients who don't want to spend cost if they need their flower urgently.
WIDE SELECTION OF FLOWER ARRANGEMENT. Whatever occasion you are celebrating, you can find the perfect blooms here. They have flowers for birthdays, anniversary, mother's day, Valentine's day, funeral flowers, and other special events.
PRODUCTS
HAND BOUQUETS: €57 – €150
FRUIT BASKET: €74 – €116
DELIVERY & PAYMENT
Accepted payment: VISA and MasterCard
2. FLEURS DELA LAGESSE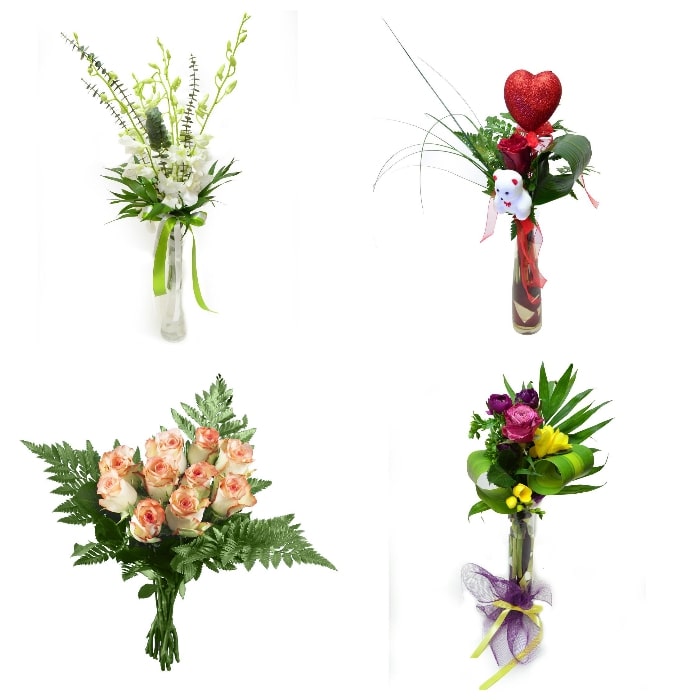 Founded in 1980, Fleurs dela Lagesse has been creating unique floral areangements for the locals. They have been recognized for their exceptional skills in crafting blooms. Their main goal is to provide its customers with simple yet stunning floral arrangements and bouquets that will provide satisfaction.
| | |
| --- | --- |
| SPECIALTY | Wedding flowers |
| SELECTION SIZE | Moderate |
| STARTING PRICE | $27 |
| DELIVERY FEE | $6 |
| WEBSITE | https://www.fleursdelasagesse.com/ |
| SOCIAL MEDIA | Instagram: @fleursdelasagesse Facebook: /Fleursdelasagesse Twitter: @FleursSagesse |
| CONTACT DETAILS | 961 1888257 | [email protected] |
WHAT PEOPLE LIKE
GORGEOUS FLORAL ARRANGEMENT. Their florists are dedicated to creating beautiful flower arrangement which is perfect for every occasion. They have perfected how to combine different colors, sizes, and types of blooms to create a coherent design.  
SECURED TRANSACTION. The shop recognizes that customers data are private and should be kept securely. As such, they provide the necessary measurement to secure your data. And 100% you are ensured that all your information are encrypted in their site and won't be susceptible 
PRODUCTS
FLOWER BOUQUET/VASE ARRANGEMENT: $19.17 – $421.67
PLANTS: $13 – $460
DELIVERY & PAYMENT
The shop accepts online payment (VISA and MasterCard) as well as offline payment (Western Union)
3. FLOWERS LEBANON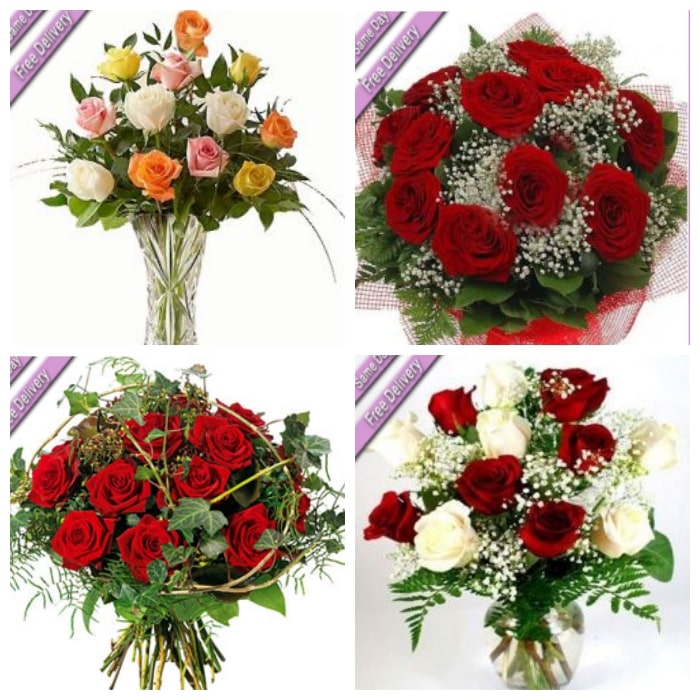 Another flower shop that has been in the business for years is Flower Lebanon. It was established in 1985 and up until now, they still take pride in their fresh from the field flowers. They have different floral arrangements perfect for any occasion.
WHAT PEOPLE LIKE
GUARANTEED FRESH FLOWERS. Actually, Flowers Lebanon started as a floral farm. They have been growing flowers on their farm. Thus, you are ensured that your blooms are fresh as they have expert workers handling their plants.
SAME DAY DELIVERY. The shops also offers same day delivery of their flower delivery service. Just make sure that your orders are made before the cutoff time.
PRODUCTS
FLOWER BOUQUETS: $73 – $174
FUNERAL FLOWERS:: $122 – $415
PLANTS: $61 – $406
FRUIT BASKETS: $92 – $141
DELIVERY & PAYMENT
Accepted payment: VISA and MasterCard
4. MRAD FLOWERS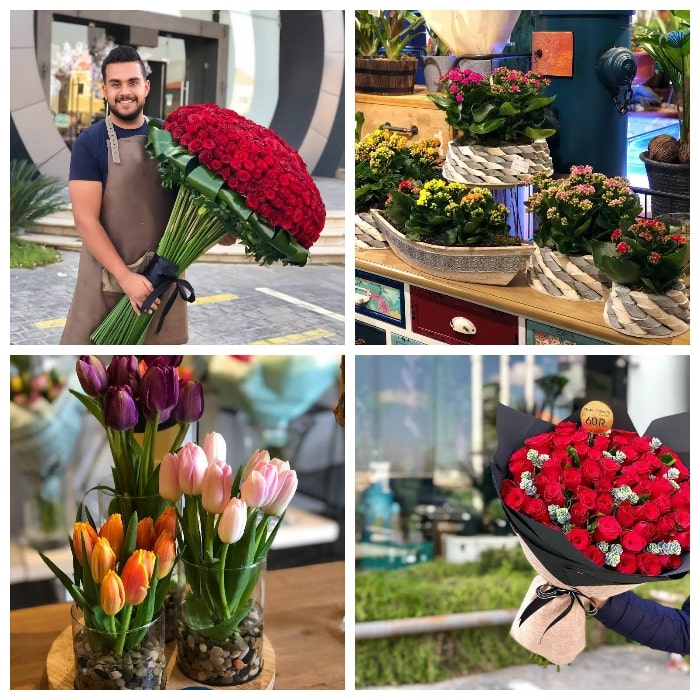 Mrad Flowers has also beautiful floral arrangement on their site. You can find the perfect gift here–whether it's for a birthday, anniversary, wedding day, or thanksgiving.
| | |
| --- | --- |
| SPECIALTY | Rose flower bouquets |
| SELECTION SIZE | Customized |
| STARTING PRICE | Inquire shop for cost |
| DELIVERY FEE |   |
| WEBSITE | https://mradflowers.business.site |
| SOCIAL MEDIA |   |
| CONTACT DETAILS | 08 513 512 | 70 444 926 |
WHAT PEOPLE LIKE
OPEN 7 DAYS A WEEK. Mrad Flowers operate its business from Mondays to Sunday. They have 7-day business time so you have all the time to buy a flower from them. That also means they are open during holidays and Sundays.
GOOD CUSTOMER SERVICE. They have a good customer service which allows them to efficiently communicate with their clients. Moreover, customers have the freedom to ask and request whenever they want to. . 
PRODUCTS
FLOWER BOUQUETS: inquire for price
DELIVERY & PAYMENT
5. FLEURS ST. CHARBEL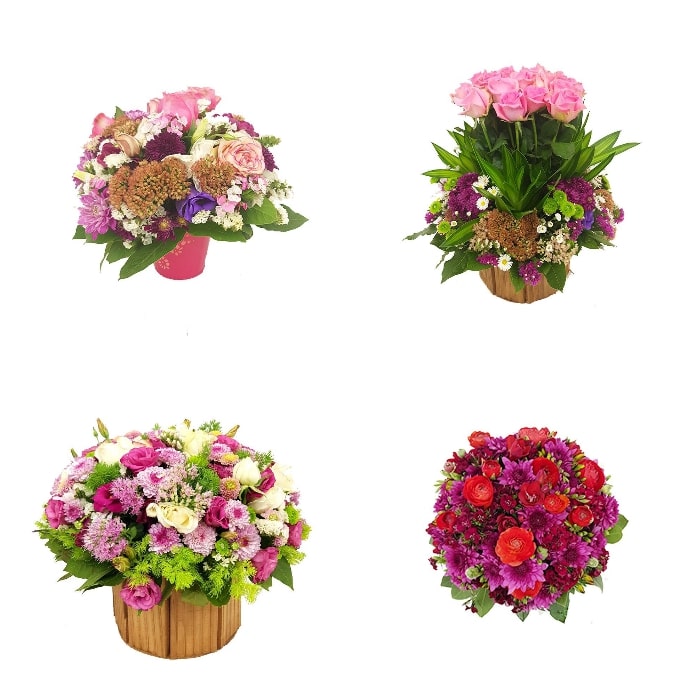 You may also rely on Fleurs St. Charbel when it comes to your flower needs. They have combined vibrant blooms into one stunning bouquets. Aside from flowers, they provide service for event planning especially wedding. Furthermore, the shop do greenwall and landscaing.
WHAT PEOPLE LIKE
OFFER LANDSCAPING. If you're in need of landscaping artist, then you're on the right track. Here, they offer landscaping and greenwalling for their client.
AFFORDABLE FLOWERS You can find cheap flowers within their site. So, to save money, you can purchase blooms from their shop.
PRODUCTS
FLORAL PRODUCTS: $17 – $41
DELIVERY & PAYMENT
6. EXOTICA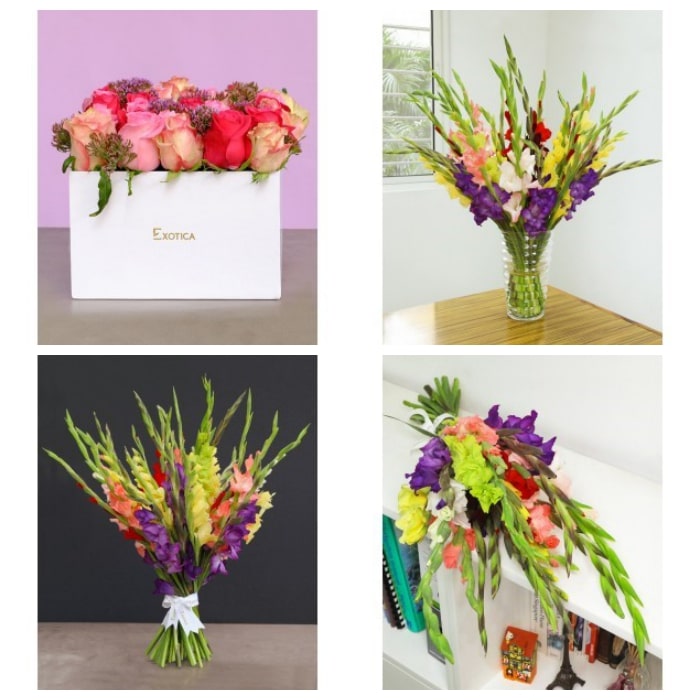 From an agricultural company to a well-known flower shops, Exotica has continued to strive to provide their best floral arrangement to their customers. In fact, they already have 6 branches around Lebanon and UAE, evidencing their good customer service and quality product.
| | |
| --- | --- |
| SPECIALTY | Vibrant flower |
| SELECTION SIZE | Moderate |
| STARTING PRICE | LBP35,000 |
| DELIVERY FEE | Calculated at checkout |
| WEBSITE | https://exotica.com/lebanon/ |
| SOCIAL MEDIA | Instagram: @exoticaflora Facebook: /exotica |
| CONTACT DETAILS | 961 921 3323 |
WHAT PEOPLE LIKE
EFFICIENT CUSTOMER SERVICE. When it comes to providing service to customer, Exotica has proved itself that they care. Their staff are friendly and prompt in answering queries and questions. This made them loved by their buyers.
AVAILABLE AS MOBILE APPLICATION. Many consumers might want to easily find or buy a flower, especially those who always buy blooms. As such, they developed an application that will make the process of everything easy. .
PRODUCTS
BOUQUETS: LBP35,000 – LBP68,000
ROSES: LBP35,000 – LBP90,000
PLANTS: LBP30,000 – LBP60,000
TERRARIUMS: LBP75,000 – LBP143,000
DELIVERY & PAYMENT
They accept VISA, MasterCard, and AMEX.
7. FLOWERS TO BEIRUT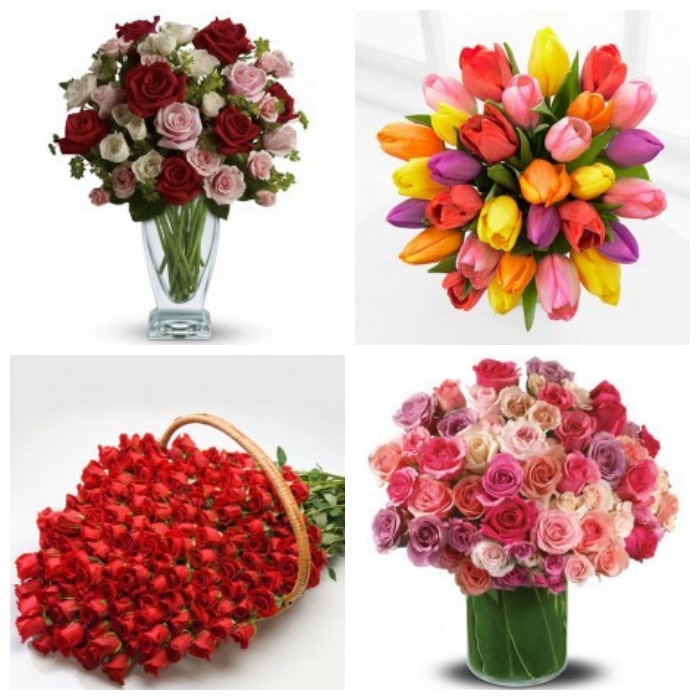 Flowers to Beirut offers flower delivery services not only in Lebanon but also to Beirut. It aims to bridge the gap between the two regions. Thus, wherever your loved one is residing, you can send them your regards.
| | |
| --- | --- |
| SPECIALTY | Bouquet for any occasion |
| SELECTION SIZE | Moderate |
| STARTING PRICE | $45 |
| DELIVERY FEE | Calculated upon checkout |
| WEBSITE | https://www.flowerstobeirut.com/ |
| SOCIAL MEDIA | Instagram: @flyingrosescom Facebook: /flyingroses.com Twitter: @flyingrosescom |
| CONTACT DETAILS | +961 76664406 | [email protected] |
WHAT PEOPLE LIKE
MOBILE APPLICATION. Like Exotica, this shop also developed their own Android and iOS application. With that, customers can easily create an account and process orders on their phone. It will also be convenient to choose flowers and find the perfect bloom. .
SAFE TRANSACTION. Because they value privacy, the shop employs measures to protect their customer's personal data. Thus, you won't need to worry about your transaction with then. It'll be safe!. 
PRODUCTS
HAND BOUQUETS: DH147 – DH1,735
PLANTS: DH255 – DH378
DELIVERY DETAILS
Payments can be made using VISA, MasterCard, American Express, and PayPal.
8. FLOWER ZONE BOUTIQUE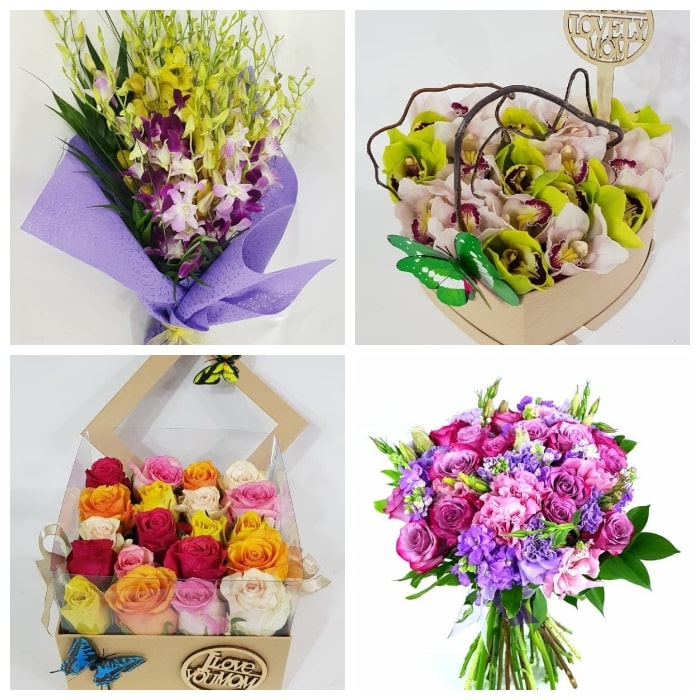 Flower Zone Boutique sources its flowers from different areas of the world. This includes Holland, Kenya, New Zealand, and South Africa. That being said, their bouquets and floral arrangements are made from quality flowers.
| | |
| --- | --- |
| SPECIALTY | Artistic flower arrangement |
| SELECTION SIZE | Moderate |
| STARTING PRICE | $25 |
| DELIVERY FEE | Calculated upon checkout |
| WEBSITE | https://www.flowerzoneboutique.com |
| SOCIAL MEDIA | Instagram: @flowerzoneboutique Facebook: /FlowerZonelb |
| CONTACT DETAILS | 961 01 883 140 | +961 71 851 893 |
WHAT PEOPLE LIKE
AFFORDABLE BLOOMS. Flower Zone Boutique offers bloom at an affordable price. You can get a decent and elegant bouquet at a budget-friendly cost.
CATEGORICALLY ARRANGED FLOWERS. For those who want to shop by events or flower type, the shop made it sure that you will not have difficulty with their site. This is because their bouquets and floral arrangements are arranged by categories.
PRODUCTS
FLOWERS: $20 – $150
PLANTS: $20 – $30
DELIVERY DETAILS
The shop accepts VISA, VISA Electron, MasterCard, and Maestro.
9. THE ROSE MART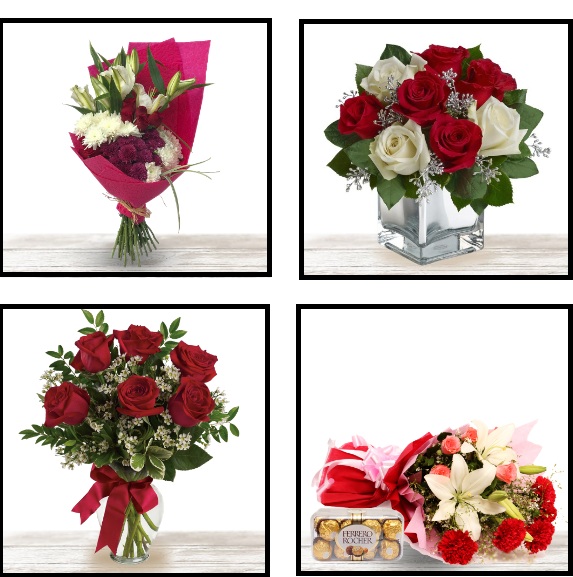 Despite what the name suggests, The Rose Mart does not limit their collections to roses alone. Rather, they specialize in creating arrangements out of lilies, tulips, chrysanthemum, and more which comes in different shapes & designs from hand bouquets, vases, hampers to specially designed requests
They create luxurious designs placed in various yet sophisticated containers that bring out the elegance in flowers. 
WHAT PEOPLE LIKE
PREMIUM QUALITY ROSES. How do you create luxurious arrangements? Start with excellent quality of flowers. The Rose Mart source out only premium quality of flowers in ensuring beautiful flower designs. 
EXCELLENT CUSTOMER SERVICE. Experience luxury not just in their products, but also in their services. You could place your order across different channels through phone, online, and their physical store. 
PRODUCTS
VASE ARRANGEMENTS: Starts at AED 218
WRAPPED BOUQUETS: Starts at AED 285
HAND TIED BOUQUETS: Starts at AED 275
DELIVERY AND PAYMENTS
Aside from their standard delivery, the shop also offers same day and next day delivery services.
10. LEBANON GIFTS ONLINE
| | |
| --- | --- |
| SPECIALTY | Wide range of gifts and blooms |
| SELECTION SIZE | Large |
| STARTING PRICE | Starts at $7.00 |
| DELIVERY FEE | Delivery fee is calculated upon checking out |
| WEBSITE | https://www.lebanongiftsonline.com/ |
| CONTACT DETAILS | +96176137613 | +96176137613 |
Another shop to consider for floral delivery is Lebanon Gifts Online. They offer gorgeous arrangements of varying blooms, with chocolates and other trinkets to combine it with.
Furthermore, it can be design into a bouquet, in a vase, or even a box, depending on the number of flowers you wish to purchase.
Check out their website for more information on their products! You can also order there.
WHAT PEOPLE LIKE
MIDNIGHT DELIVERY. In case you're in need of last minute arrangements for gifts or event styling, Lebanon Gifts Online offer same day delivery and midnight delivery! They have got you covered so there is really no need for stressing over forgetting to buy one earlier.
FRESH BLOOMS. Each of the flowers that Lebanon Gifts Online has to offer, are guaranteed fresh and of the best quality. They're sourced in licensed markets and are handpicked by their amazing florists.
PRODUCTS
FLOWERS AND PLANTS
CAKES AND SWEETS
PERFUME
BALLOONS
BASKETS
ALCOHOL GIFTS
KID GIFTS
DELIVERY AND PAYMENT
Western Union, Money Gram, other major credit cards
11. PRESENTAIL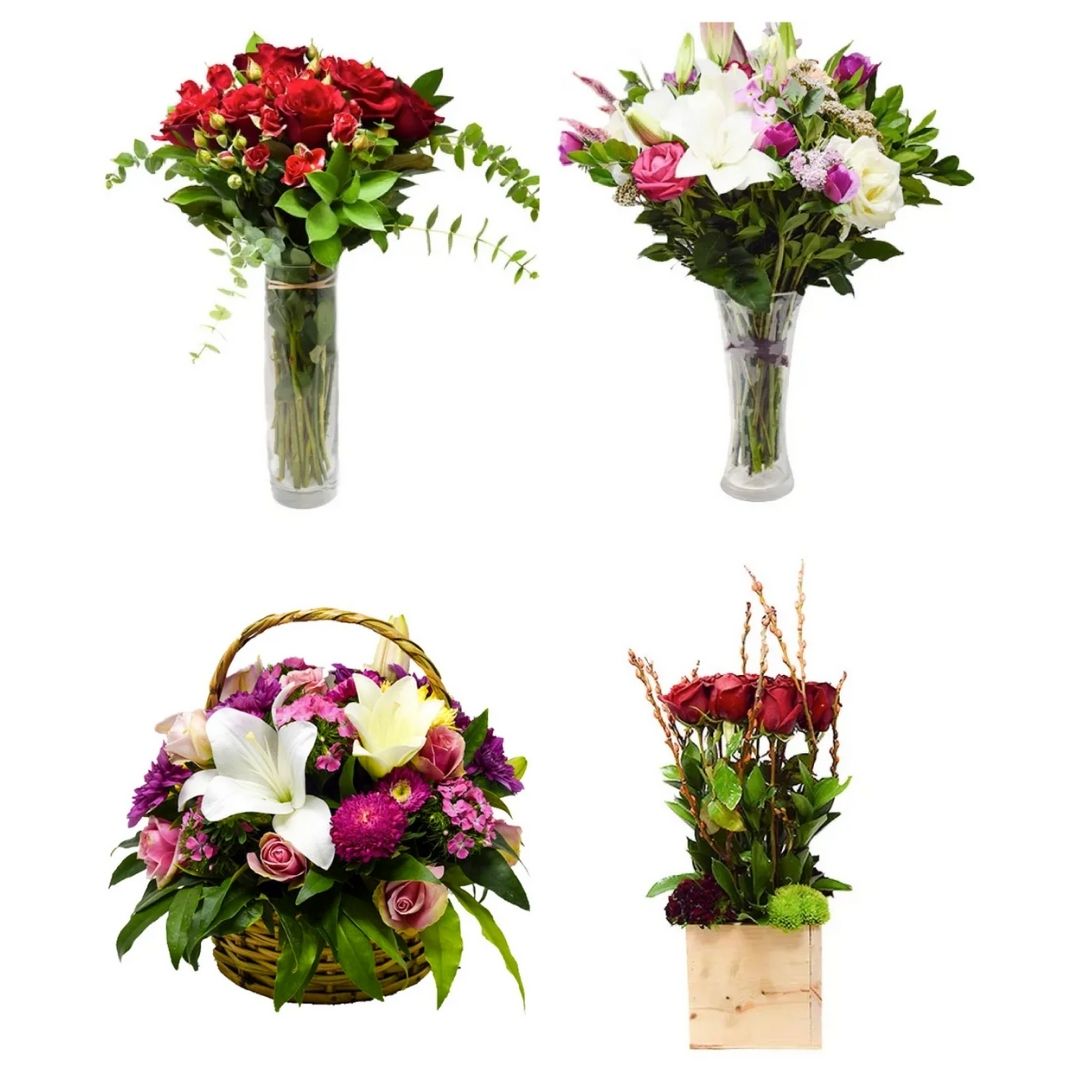 Presentail offers a wide-range of blooms and items to gift your loved ones on special days. They're an online delivery shop that sources their products from local partners.
At Presentail, high quality is guaranteed. From the initial arrangement to delivery, rest assured that your items are safe and will arrive in pristine condition.
WHAT PEOPLE LIKE
OPEN 24 HOURS. What makes Presentail a good choice to shop from, is that they're open 24 hours a day, 7 days a week. Orders are processed in the website regularly and shipped as soon as possible.
SAME DAY DELIVERY. Presentail offers same day delivery for floral arrangements and other items ordered early. This is perfect in case you're in need of last minute gifts!
OTHER GIFTS AND NOVELTIES. Aside form gorgeous blooms, Presentail also offers a whole lot of other novelties to buy. They have sweets like cakes and cookies, gift baskets, and even electronics and jewelry. They're definitely considered to be a one-stop solution for all your gifting needs.
PRODUCTS
Birthday Flowers
Congratulatory Flowers
Get Well Soon Flowers
Thinking of You Flowers
Love & Romance Flowers
Housewarming Flowers
Newborn Flowers
Arabic Sweets
Cakes
Chocolate
Cookies
Low Calorie Sweets
Tarts
Gift Baskets
Electronics
Jewelry
Beauty Products
DELIVERY AND PAYMENT
Accepts VISA, MasterCard, PayPal, Apple Pay, and Google Pay.
15. EXOTICA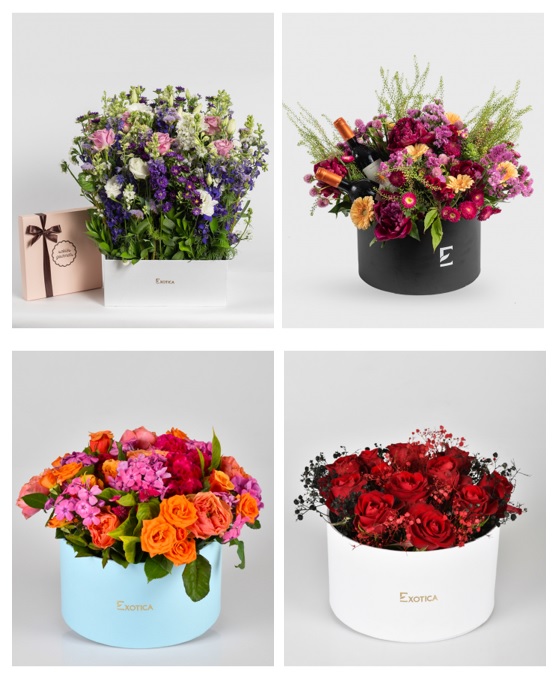 Exotica is one of Lebanon's biggest flower stores, offering a wide selection of floral collections ranging from summer to luxury flower arrangements. Established in 1978 , they are actively assisting clients in countries such as the UAE, Jordan, Qatar, and KSA in obtaining sustainable landscape and floral solutions for any purpose and occasion.
WHAT PEOPLE LIKE
WIDE SELECTION. We appreciate how extensive their services are, since they provide not just floral selections but also outside landscaping materials and upkeep, which are excellent for both seasonal and personal celebrations.

CONVENIENT SERVICES. They also provide same-day delivery for local orders placed before 4 p.m. to guarantee that consumers receive fresh and high-quality flowers that can be enjoyed for a longer length of time. Overall, we highly suggest them to customers searching for the right floral flower or landscaping solution for any event or recipient due to their helpful customer service, a fresh range of flowers, and very trustworthy and secure delivery services.
PRODUCTS
Luxury Collection
Flowers
Plants
Occasions
Gifts
DELIVERY & PAYMENT
Same-day delivery is possible for orders across Lebanon while they also accommodate various secure online payment methods such as OMT, Western Union, Visa, Mastercard, and American Express.