Did you know that there are nearly 400,000 different flowers that scatter love and joy around the world? They come in different colors, size, shape, scent, and meaning. Whatever the type is, their bright colors and fragrant scent could turn a frown upside down. So, if a special someone is feeling a little gloomy or you hit a little bump in a relationship, let them know you are always there. Here are 5 of the best flower deliveries in Surabaya.
1. LILIA FLORIST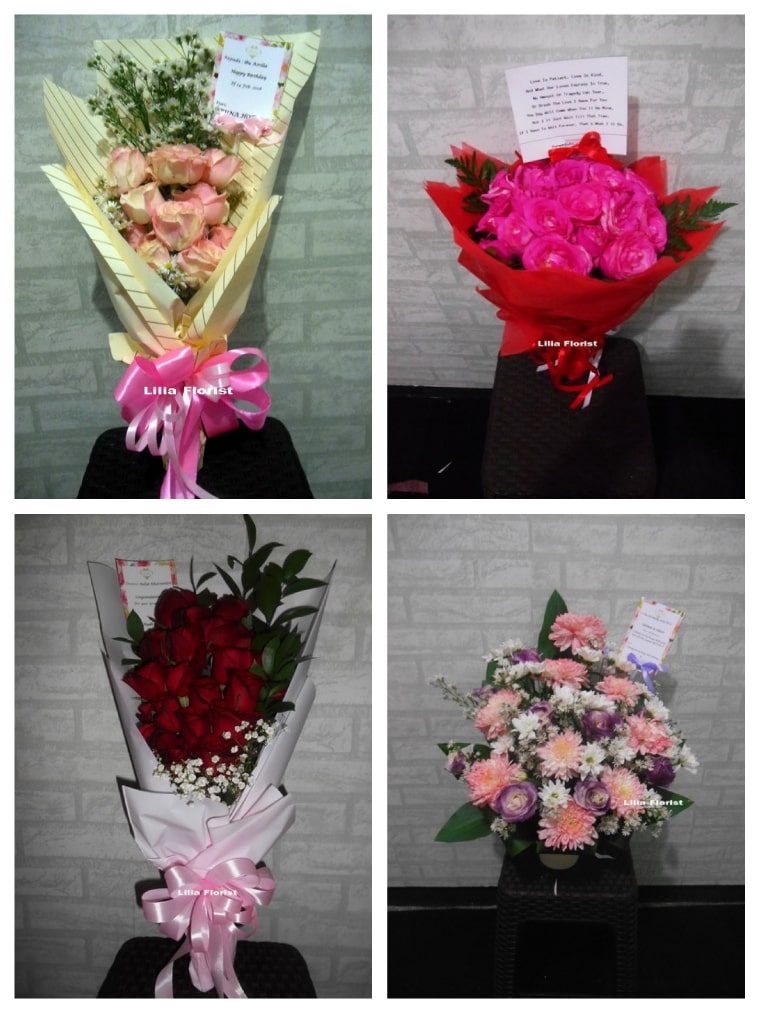 Lilia Florist has over ten years of experience in the business of flower arrangement and delivery. The shop always looks after the happiness and satisfaction of their customers that is why they make sure that they get what they truly pay for and only the best and most talented florists create their flower arrangements.
WHAT PEOPLE LIKE
HIGH QUALITY. The shop never truly disappoints when it comes to the quality of their flower arrangements as they can guarantee you that all of the products that come in and out of their shop are always in best quality.
TRANSPARENT PRICING. If you are working on a budget, you can easily find the one best suited for you because they offer transparent pricing so you know how much will it cost you for your choice of flower.
PRODUCTS
Standing Flower – Rp 450,000
Flower Arrangement – Rp 250,000 to Rp 1,000,000
Hand Bouquet – Rp 200,000 to Rp 300,000
DELIVERY AND PAYMENT
The shop runs their delivery at 08:30 – 16:30 WIB.
2. YULITA FLORIST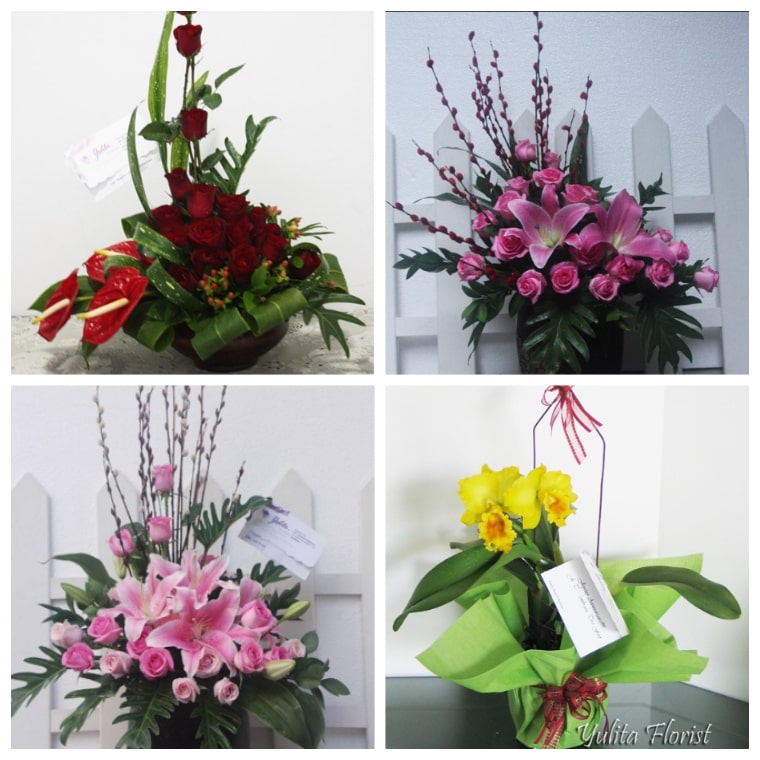 In 1988, Yulita Florist was founded by Ms. Yuliani. The business started because of her burning passion in creating beautiful flowers and one of her creations are bridal bouquets at her sister's salon. Her experience in her sister's salon has helped her improve her skills and eventually opened her own business which has now become one of the most sought-after flower shops in Surabaya.
WHAT PEOPLE LIKE
GREAT DESIGNS. If you are looking for a florist that can offer you great designs that are truly incomparable, you might want to take a look at the collection of Yulita Florist. The shop has beautiful collections originally made by their great designers.
VALUE FOR MONEY. No money is wasted when you buy yours at Yulita Florist. Everything in their shop are just worth your treasure so what are you waiting for? Purchase yours now.
PRODUCTS
Table Bouquet – Rp 800,00 to Rp 1,000,000
Hand Bouquet – Rp 600,000 to Rp 3,000,000
Board Flower – Rp 700,000 to Rp 900,000
DELIVERY AND PAYMENT
Standard delivery time is 8AM to 5PM from Monday to Saturday and 9AM-3PM every Sunday and Public Holidays.
3. SENTRABUNGA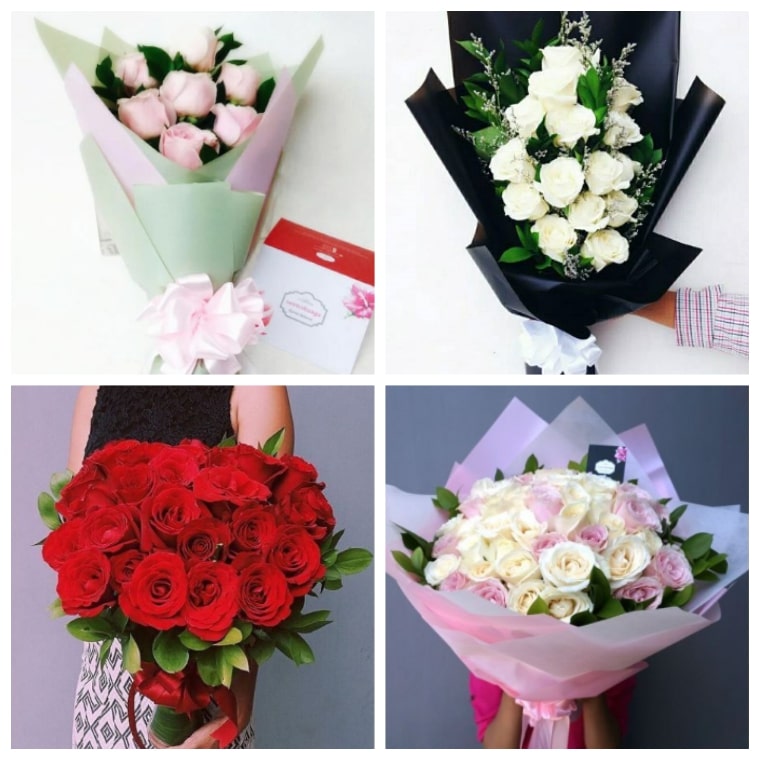 Sentrabunga is one of the most famous flower shops not only in Sentrabunga but in the entire country of Indonesia. It houses thousands of different flower arrangements and colors and they even offer arrangements that are suited for your budget and preferences. So, whatever flower need you may have, guaranteed that the team of Sentrabunga can help you with that.
| | |
| --- | --- |
| SPECIALTY | Large flower bunches |
| SELECTION SIZE | Large |
| STARTING PRICE | Starts at 29 |
| DELIVERY FEE | Calculated at checkout |
| WEBSITE | http://www.sentrabunga.com/surabaya |
| SOCIAL MEDIA | |
| CONTACT DETAILS | +62 21 75903343 / 75915473 |
WHAT PEOPLE LIKE
FREE DELIVERY. Got only the exact money to buy the most precious flower arrangement in the shop? Don't worry because you can still get it plus a delivery right to your door stop free of charge! Amazing, right?
PRODUCTS
Hand Bouquet – $29 to $150
Table Bouquet – $48 to $130
Flower Box – $36 to $108
DELIVERY AND PAYMENT
Maestro, PayPal, Mastercard, Visa
4. ORIZA FLORIST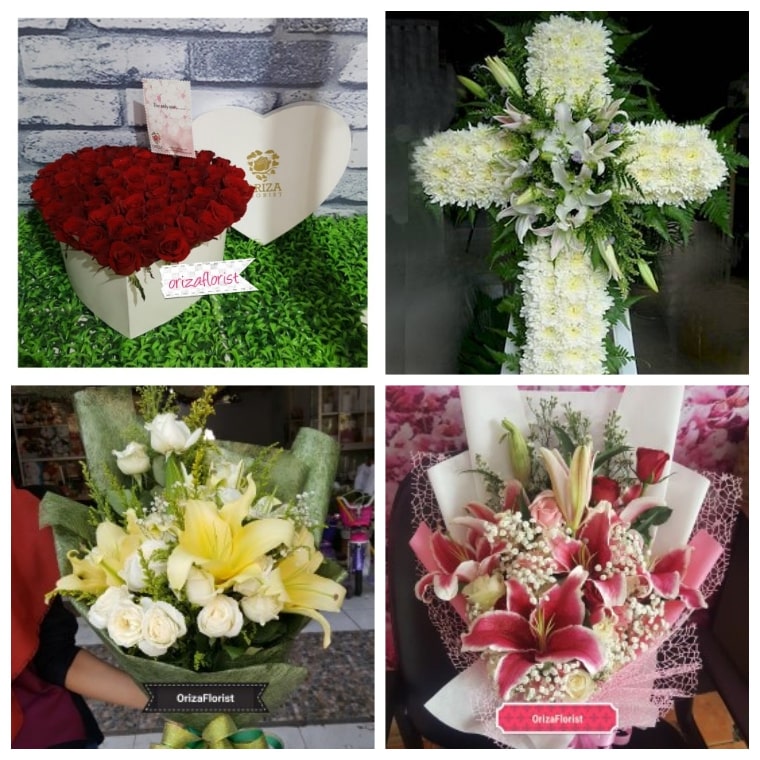 Time comes when you have to organize multiple events at one time and one part of it is finding a good florist may be kind of a hassle. Thankfully, Oriza Florist is a reliable florist that can attend to all your flower needs. They have a large collection of fresh flowers that their creative designers arrange themselves and originally conceptualize the designs.
WHAT PEOPLE LIKE
ORIGINAL DESIGNS. Tired of seeing the same old floral designs all over again? At Oriza Florist, they make sure that you always get a breath of fresh air with their original flower arrangements. Their artistic and talented florists always make sure to come up with new ideas that will totally wow their clients.
AFFORDABLE PRICES. One of the great offers of the shop aside from making sure that you get their best floral design is assuring that their products will always be accessible especially to those who do not have a big amount of money. So, they always keep a collection with affordable prices.
PRODUCTS
Hand Bouquet – Rp 350,000 to Rp 1,500,000
Standing Flower – Rp 500,000 to Rp 1,000,000
Flower Box – Rp 500,000 to 3,500,000
DELIVERY AND PAYMENT
Bank transfers
5. BLOOMINGFIELDS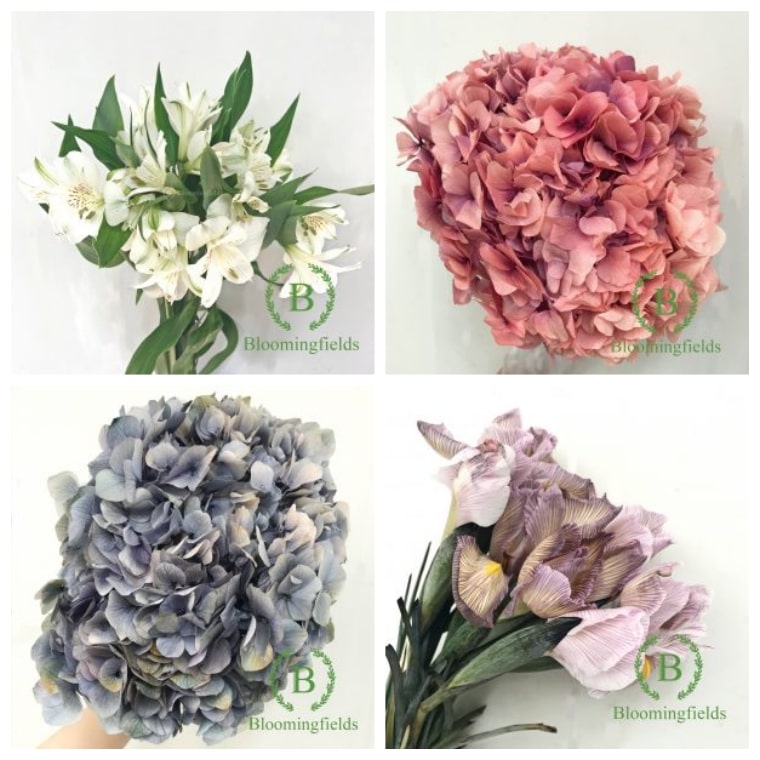 Bloomingfields is founded by a creative florist named Melania Tandio who has years of experience in creating stunning flower arrangements for weddings and other grandiose events. Melania opened the shop with the goal of giving the people in Surabaya an access to world class flower arrangements without having to spend too much.
| | |
| --- | --- |
| SPECIALTY | Preserved flowers |
| SELECTION SIZE | Large |
| STARTING PRICE | Contact the shop for the price list |
| DELIVERY FEE | Calculated at checkout |
| WEBSITE | https://bloomingfields.id/ |
| SOCIAL MEDIA | IG:@bloomingfields.id |
| CONTACT DETAILS | +62 21 530 6556 +62 812 1063 3109 +62 822 5855 5289 +62 859 5953 6678 |
WHAT PEOPLE LIKE
100% CUSTOMER SATISFACTION. Over the years Bloomingfields has been one of the crowd's favorites especially because of their great designs and good relationship with their beloved customers.
ELEGANT DESIGNS. When you hear the word Bloomingfields, it is with no doubt that they produce truly stunning floral designs that are always appropriate with any kinds of occasions and events.
PRODUCTS
Dried Flowers
Filler Flowers
Lilies
DELIVERY AND PAYMENT
Visa, Mastercard, Bank transfer