The beautiful country of Bangladesh is home to a number of natural attractions. Its lush greenery coupled with ancient architecture is something that attracts tourists from all around the world year after year. It's no surprise then that Dhaka, the capital and the largest city in Bangladesh, has a very promising flower industry. Join us as we round up the best flower delivery services in Dhaka!
1. FLORISTA DELIVERY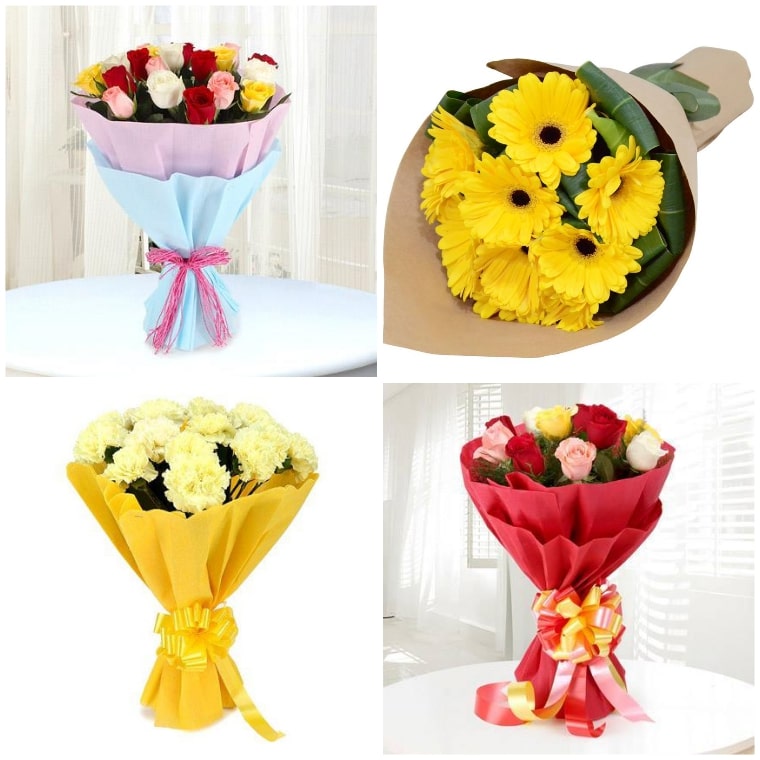 Surprise someone in Dhaka today with premium cut flowers delivered for free! Florista Delivery is a flower delivery service provider that only caters to Dhaka customers. By focusing on this particular area, they were able to provide excellent service gaining them more loyal customers along the way.
SPECIALTY
Cheap but Quality Gerberas
SELECTION SIZE
Moderate
STARTING PRICE
৳ 750.00
DELIVERY FEE
Free delivery in Dhaka
WEBSITE
https://www.florista.delivery/
SOCIAL MEDIA
Instagram:
Facebook:
CONTACT DETAILS
[email protected]
01984-549141
WHAT PEOPLE LIKE
BUDGET SELECTION OF FLOWERS. You'll be surprised by how affordable the flowers in Florista Delivery can get. For the low, low price of ৳ 750.00, you can already buy a fresh cut Gerbera bouquet. It's that cheap!
QUALITY ASSURANCE. You may be worried about the quality of flowers if the prices are this low. Well, there's no need for that. At Florista Delivery, they only bring fresh-cut flowers from select regions and growers which is then arranged and packaged by their experienced in-house florists.
TRUSTED COMPANY. It's no surprise that Florista Delivery continues to lead the flower delivery service in Dhaka. Just check out the hundreds of rave reviews online. Honest prices and quality service relay do make a difference.
PRODUCTS
HAND BOUQUETS:৳ 1,499.00 – ৳ 8,500.00
FLAT BOUQUETS: ৳ 750.00– ৳ 8,500.00
SPECIAL BOUQUET: ৳ 1,499.00– ৳ 2,499.00
DELIVERY & PAYMENT
They deliver from 10 AM – 7 PM every day. PayPal is accepted.
2. UPOHARBD.COM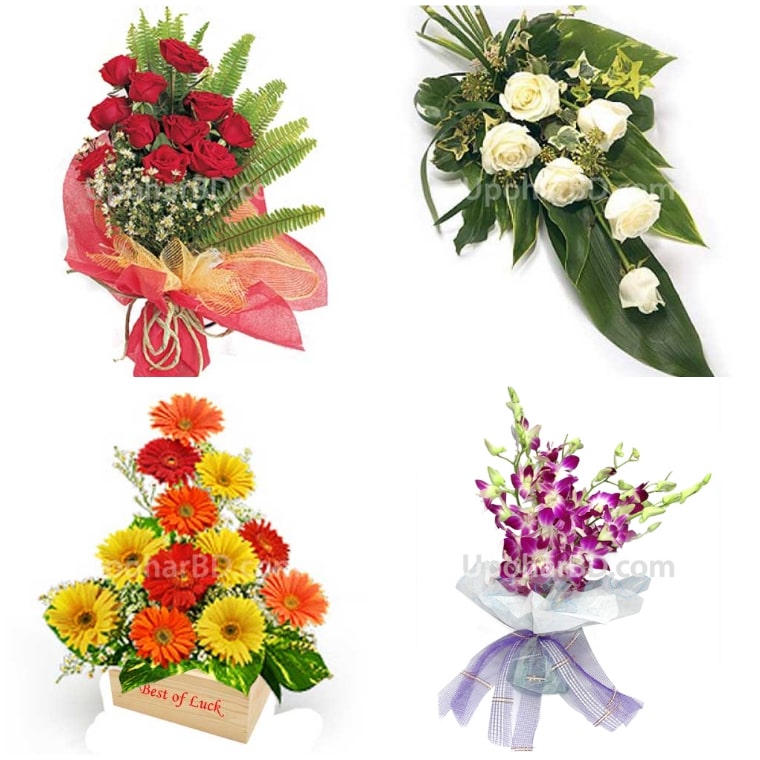 If you want fast and reliable flower delivery, then Upoharbd.com is the one for you. This company started back in 2003 with one thing in mind; be the most reliable gift delivery service provider in Dhaka. 7 days a week, from 7 am to 9 pm, trust this company to deliver your gift and flowers on time.
SPECIALTY
Tropical Bouquets
SELECTION SIZE
Large
STARTING PRICE
৳11.96
DELIVERY FEE
Free
WEBSITE
https://www.upoharbd.com
SOCIAL MEDIA
Instagram: @upoharbd
Facebook: @UpoharBD
CONTACT DETAILS
Bangladesh: +88 01777 764 793, +88 01709 639 280 Australia: 02 8003 7103 USA: 718-473-0106 UK: 020 3286 0106 Whatsapp/ Viber: +8801709639280 Skype ID: Upoharbd
Contact Form
WHAT PEOPLE LIKE
FREE ROSES. Did somebody say free roses? We know you want to get your hands on this. (Honestly, we do too.) This company gives out 5 complementary red roses with every delivery to make it more presentable. That's a deal you don't wanna miss out.
SATISFACTION GUARANTEED. As a consumer, you can't help but feel wary over online transactions – especially when dealing with flowers. You wouldn't want to surprise someone with wilted flowers right? Fortunately, in this company, an automatic photo confirmation will be sent to your email as soon as the flowers are delivered – assuring you the quality of the flowers you ordered.
FAST, RELIABLE & FREE DELIVERY. Order by 4 pm Dhaka time to avail same-day delivery! It's free and it will be there on time. What else can we say?
PRODUCTS
BOUQUETS
FLOWER ARRANGEMENTS
FLOWERS IN BASKET
FLOWERS IN A BOX
DELIVERY & PAYMENT
They deliver from 6 am in the morning to 9 pm at night. Payment options include major credit cards, PayPal, Bank Transfer, Western Union, and Cash.
3. BDGIFT.COM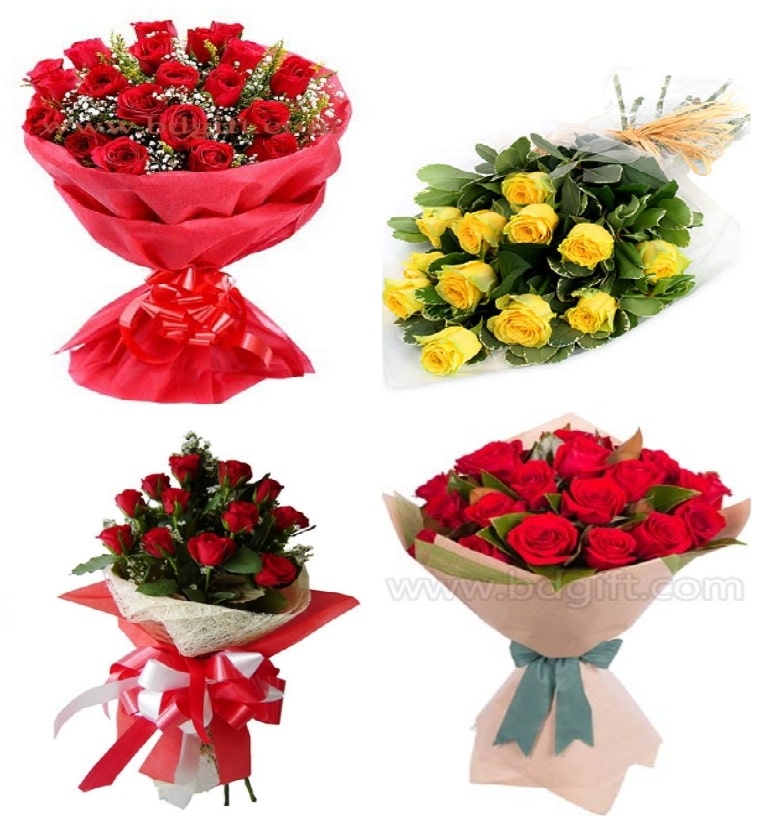 BDGIFT.com's philosophy is simple, provide "low-price products while providing a high level of service." Since 2004, the company aims for customer satisfaction through its cost-effectiveness and honest prices. With over a decade of floral experience, the company has built a number of strong relationships with local flower farmers and florists in Bangladesh.
SPECIALTY
Roses
SELECTION SIZE
Large
STARTING PRICE
৳504.84
DELIVERY FEE
Free
WEBSITE
https://www.bdgift.com/
SOCIAL MEDIA
Instagram: @bdgifts
Facebook: @bdgift
CONTACT DETAILS
[email protected]
88-01716597437
WHAT PEOPLE LIKE
TOP-NOTCH CUSTOMER SUPPORT. Their hotline is manned at all times, assuring you human response from their customer care department. Do you have any queries? Ask away!
ONE-STOP GIFT SHOP. There's a wide variety of flowers waiting for you at BDGIFT.com, not to mention a number of gift choices for everyone. Hampers, Cakes, Pastries and all sorts of knick-knacks – you'll never run out of choices!
PRODUCTS
ROSES IN BOUQUET: From ৳504.84
ROSES IN BASKET: From ৳2527.56
ROSES IN VASE: From ৳589.12
DELIVERY & PAYMENT
Order before 10:00 AM (Bangladesh time) for same-day delivery. They accept all major credit cards like Visa, MasterCard, Paypal, American Express, Discover Novus, Diners Club, and JCB.
4. DHAKA ROSARIUM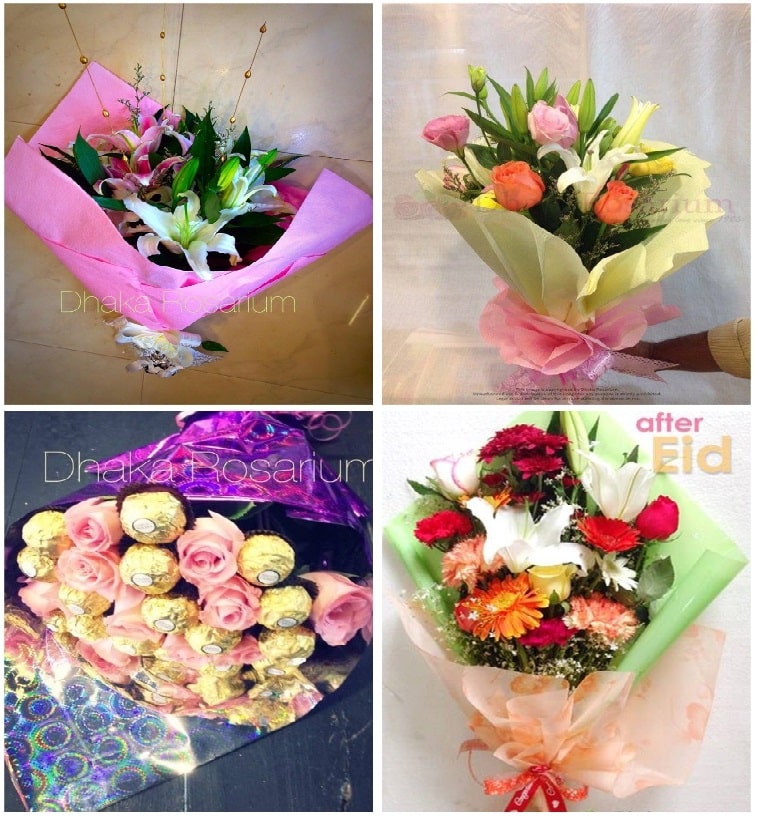 By focusing on the customer experience, the company puts customer satisfaction on top priority making them one of the leading flower delivery companies and wedding floral decorators in Bangladesh.
WHAT PEOPLE LIKE
LONG HISTORY. This company has been in the business since 1986. With over 3 decades worth of experience, they've built a trusted brand that will last decades more.
WEDDING FLORAL DECORATIONS. Make your wedding even more magical by working with Dhaka Rosariums in-house florists. Check out their gallery for more wedding flower deco inspiration!
PRODUCTS
DELIVERY & PAYMENT
Call +88 0197 FLOWERS(3569377) for same-day delivery availability.
5. PAPRII.COM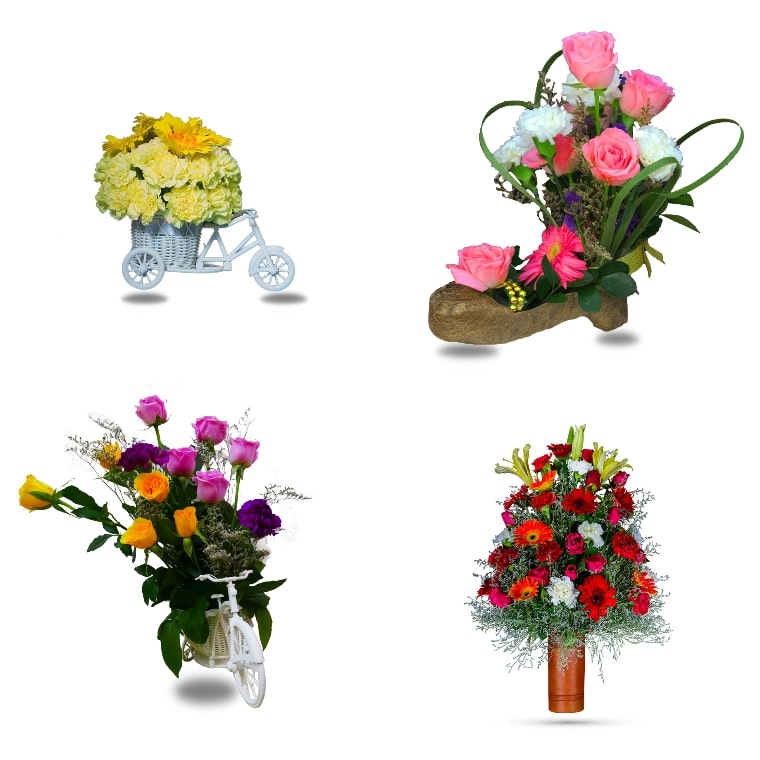 Shop at Paprii.com for novelty bouquets sure to make someone's day. This company's bold designs bundle fun and creativity with every bouquet concoction. If you feel you're not yet ready for their over-the-top arrangements, they still have a number of beautiful traditional bouquets ready for delivery.
SPECIALTY
Novelty Floral Bouquets
SELECTION SIZE
STARTING PRICE
৳800
DELIVERY FEE
Available upon checkout
WEBSITE
https://paprii.com/
SOCIAL MEDIA
Instagram: @paprii.florist
Facebook: @paprii.florist
CONTACT DETAILS
Customer Care Solution at Facebook: paprii.florist
WHAT PEOPLE LIKE
NOVELTY BOUQUETS. We like how bold and unapologizing this collection is. Do you want your bouquet on a boot? Paprii.com can do that for you. If you want something a little less aggressive in tone, choose their Bon Voyage bouquet. It's fun and it's adorable. We want one.
CLASSIC BOUQUETS. Not forgetting the classics, Paprii.com also offers a wide variety of traditional bouquets. There's the Cupid's Bow, a 12-stem rose bouquet and Colour Carnival, a mixed flower bouquet in a basket.
PRODUCTS
FLOWER BOUQUETS
FLOWER ON STICKS
DELIVERY & PAYMENT
Delivers from 12 pm to 12 am (Dhaka Time), order with 6-hour hand time for same-day delivery. Payment methods include major Credit Card/Debit Cards, Mobile Money (e.g. bKash) and Cash on Delivery.
6. JMC FLORIST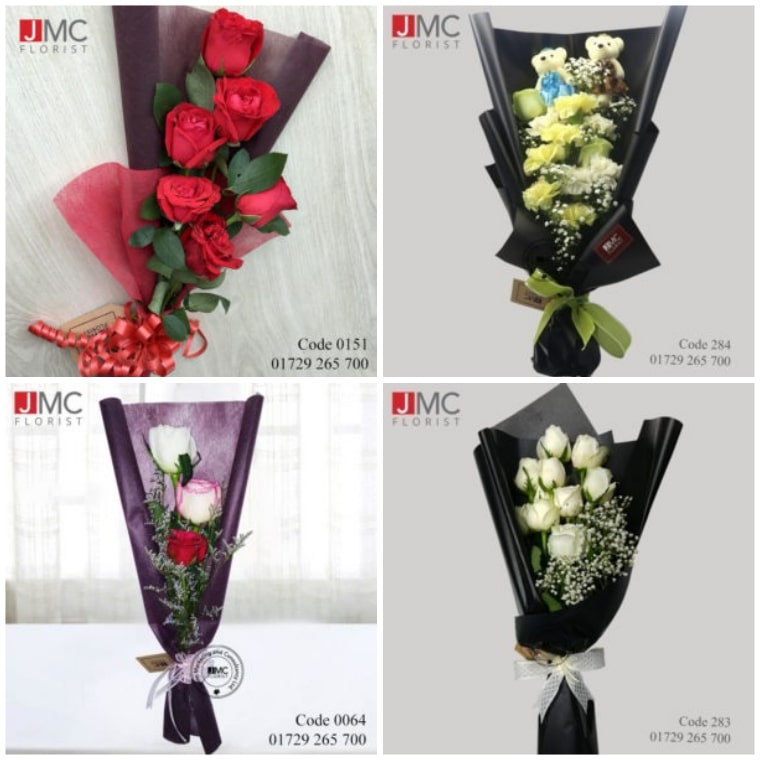 JMC Florist is an online flower delivery company in Bangladesh that caters to Dhaka customers. You can find a wide selection of flowers fit for every occasion on their site. Add some teddy bears, chocolates and other food items and your gift will be good to go!
SPECIALTY
Wide Selection of Flowers
SELECTION SIZE
Large
STARTING PRICE
৳600
DELIVERY FEE
Available upon checkout
WEBSITE
https://jmcflorist.com/
SOCIAL MEDIA
Facebook: @jmcFlorist
CONTACT DETAILS
[email protected]
+88 01729 265 700
WHAT PEOPLE LIKE
BUDGET FRIENDLY SELECTIONS. Honest prices and quality bouquets are the reasons why people choose JMC FLorist. For the low price of ৳1900, you can get a bouquet of blue roses, Lisianthus and Gypsy ribbon-tied in a simple wrapper. What a steal!
FOOD ITEMS. If you're feeling generous, why not add some cakes and pastries to your flowers? JMC FLorist offers a cake collection and premium sweets that will impress your foodie loved ones.
PRODUCTS
DELIVERY & PAYMENT
GERBERA
BLACK ROSE
VALENTINE'S DAY
CAKE COLLECTION
Delivers from 10.00 am- 07.00 pm (Dhaka Time).
Images taken from each company's official websites/social media.