Myanmar is home to various beautiful flowers like Plumeria and Macro Cherry Blossom. And once you set your foot at the area, you will find different groups of people selling flowers across the street, alley, and pavements. Wonder why? This is because flower has played an important part in their life. Did you know that they assign flowers for each month of the Burmese calendar? However, only two flowers were considered as their national symbol. Thus, it is only logical to know that some of the great florists can be found here. So, let's have a look at the top flower delivery services in Yangon with affordable bouquets.
1. SANDY'S FLORAL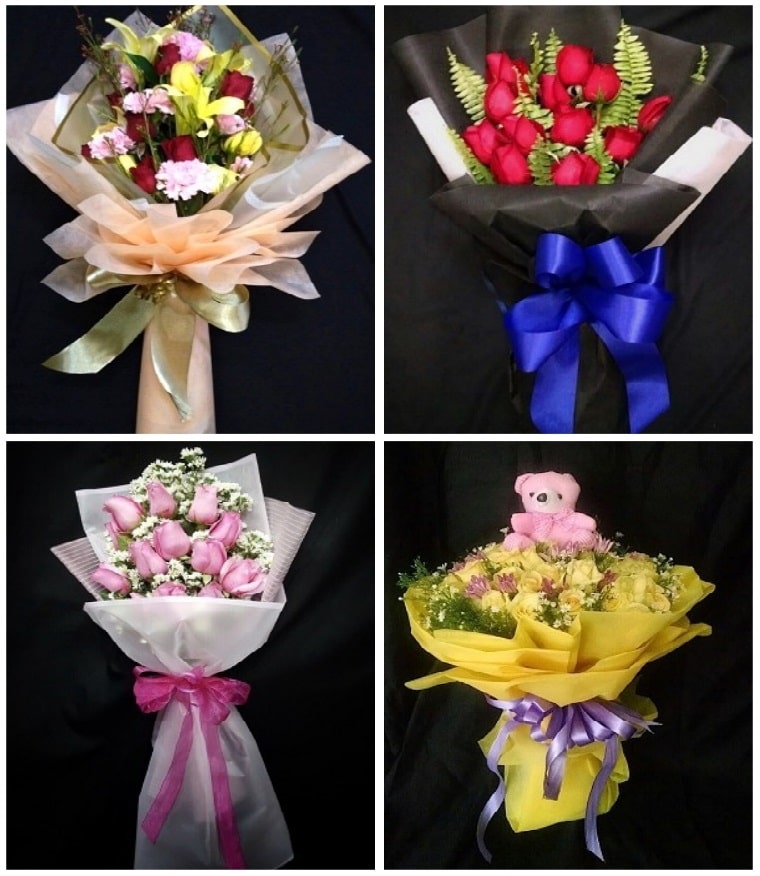 Sandy's Floral was established in 1998 and ever since, the shop provides reliable and dependable flower service to the locality. It started as a mere childhood dream; but, it has bloomed into a reality. Today, they operate two retail stores and one e-commerce shop that provides gorgeous floral arrangement on weddings, birthdays, and other special events.
| | |
| --- | --- |
| SPECIALTY | Deluxe bouquets |
| SELECTION SIZE | Large |
| STARTING PRICE | MMK22,847.01 |
| DELIVERY FEE | Free for orders above MMK150,890.85 Flat rate fee – MMK13,702.11 |
| WEBSITE | http://sandysfloralmyanmar.com |
| SOCIAL MEDIA | Instagram: @sandysfloralmyanmar Facebook: //Sandys-Myanmar-Floral-Service-Gift-Centre |
| CONTACT DETAILS | +95 1 500142 |
WHAT PEOPLE LIKE
SECURE TRANSACTION. When you place your orders at Sandy Florals, they require your personal information. But customer's don't worry because there is a secure server that keeps the data private. They include advanced encryption technology and firewall on their site to protect your information from possible hackers.
AFFORDABLE HAND-BOUQUETS. Aside from their gorgeous bouquets, customers commend the shop for offering budget-friendly bouquet. They have various flower bouquets that you can buy for a cheap price.
PRODUCTS
FLOWER BOUQUET: MMK22,847.01 – MMK76,192.26
FLOWER BASKETS: MMK45,709.26 – MMK152,399.76
VASE ARRANGEMENT: MMK22,847.01 – MMK100,578.66
CENTERPIECE: MMK45,709.26 – MMK57,902.46
DELIVERY & PAYMENT
2. GOLDEN LAND FLOWERS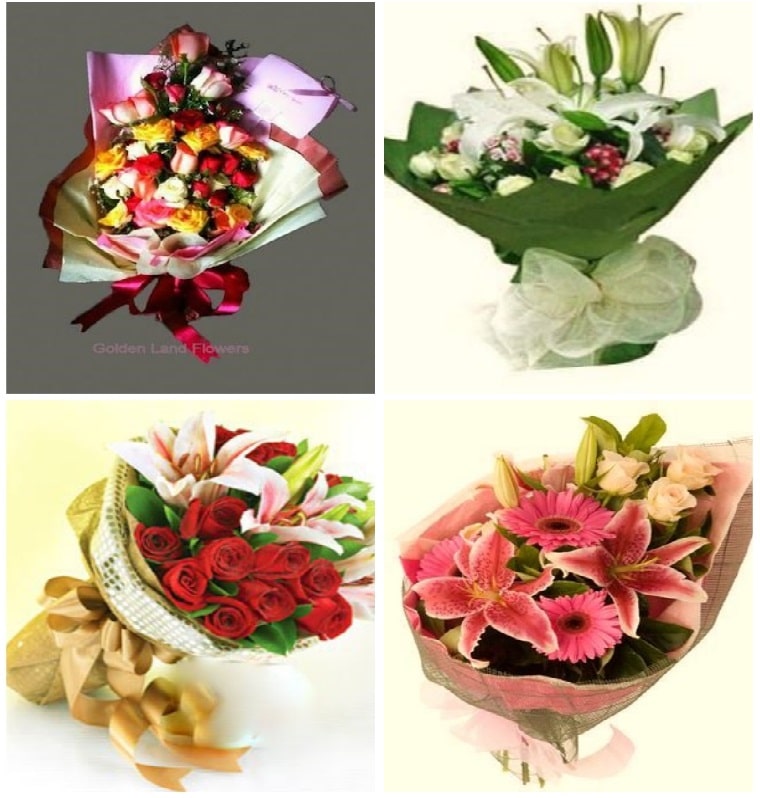 Another flower shop that offers affordable bouquets is Golden Land Flowers. This online shop has a wide range of flower arrangement ranging from simple design to an elegant one. They know how to combine flowers of different kinds and colors to create a wonderful bouquet.
WHAT PEOPLE LIKE
7 DAYS DELIVERY. Golden Land Flowers doesn't stop their delivery service on Sundays. Thus, you can still manage to sneak in flower bouquets for your loved ones during this day. Furthermore, their online shop is open 24/7. So, you may place your orders anytime of the day and have it delivered any day of the week.
ANONYMOUS DELIVERY. Some senders love to keep their personal information hidden to the recipient. Well, the shop allows such delivery and you're assured that no information will be disclosed the moment the bouquet reached its destination.
PRODUCTS
FLOWER BOUQUET: MMK54,352.41 – MMK109,252.75
FLOWER BOXES: MMK64,382.71
DELIVERY & PAYMENT
Accepted Payment: VISA, MasterCard, American Express, and PayPal
3. LADY ROSE FLORAL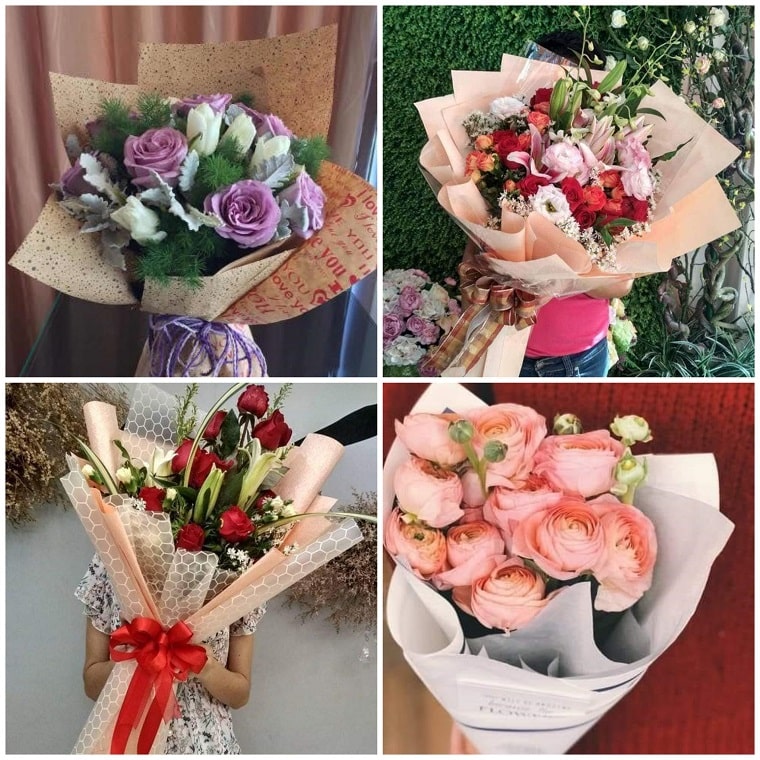 If for any reason your recipient does not like real flowers, you can send them preserved flowers from Lady Rose Floral. These were once real flowers which were processed to last for a lifetime. This is a good token for someone you want to remember for a long time.
WHAT PEOPLE LIKE
LONG LASTING FLOWERS. There are things which might cause someone to dislike real flowers. For this reason, you can buy them preserved flowers. They are similar to authentic one and obviously lasts longer; however, they might look drier than the real one. But it's still worth the price.
EXCELLENT CUSTOMER SERVICE. Customers praised the shop for having approachable and accommodating staff. Every inquiry and question are dealt with professionally but in a friendly manner.
PRODUCTS
FLOWER BOUQUET
FLOWER BASKETS
PRESERVED FLOWERS
WEDDING DECORATIONS
FLOWER BOXES
DELIVERY & PAYMENT
Contacts shop for more details.
4. ETERNAL FLOWERS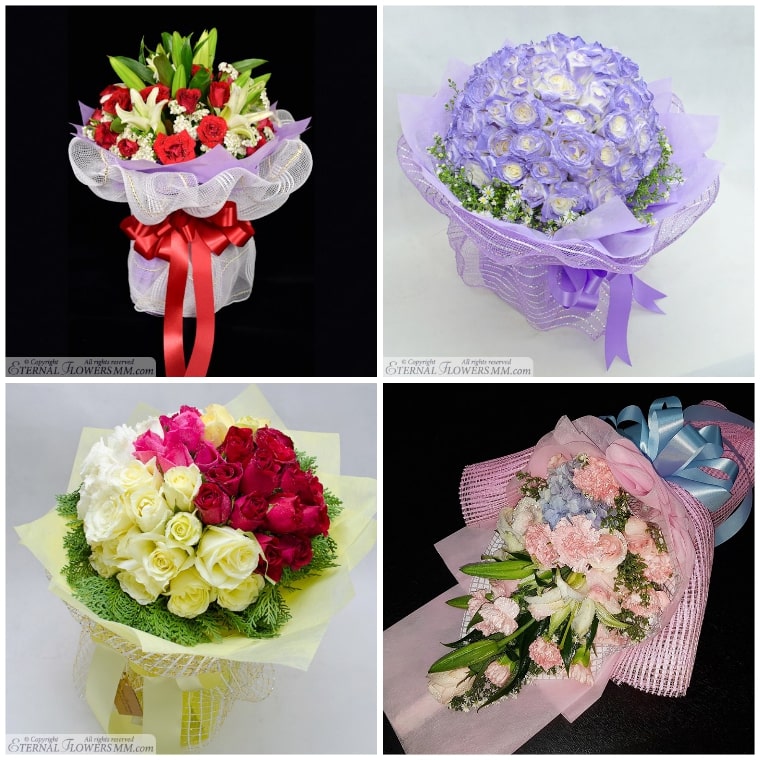 Another flower shop where you can find a great deal of floral bouquet is Eternal Flowers. They have a catalog which contains various design of bouquets. They have a team of expert florist that turns your blooms into a wonderful and artistic creation. Wrapped in a light foliage, the vibrancy of flowers are highlighted in every product.
| | |
| --- | --- |
| SPECIALTY | Vibrant flower bouquet |
| SELECTION SIZE | Moderate |
| STARTING PRICE | Contact shop for price |
| DELIVERY FEE | |
| WEBSITE | http://www.eternalflowersmm.com |
| SOCIAL MEDIA | Facebook: /eternalflowersmm |
| CONTACT DETAILS | 01-541217, 01-559011, 09-970115925, 09-404014512 / [email protected] |
WHAT PEOPLE LIKE
BEAUTIFUL FLOWER ARRANGEMENT. Every design of flower bouquet at Eternal Flowers is well-thought of. As a result, all their products fully satisfied their customer's needs and preference. They are also open for customized orders. So, you can leave a message to them to specify what you'd like to get.
GOOD CUSTOMER SERVICE. They have an efficient customer service system that they won't leave their client's questions unanswered. Their staff receives positive feedback from their buyers such that they are friendly and polite in dealing with them.
PRODUCTS
FLOWER BOUQUET: Inquire for cost
DELIVERY & PAYMENT
5. BLUEBERRY FLORAL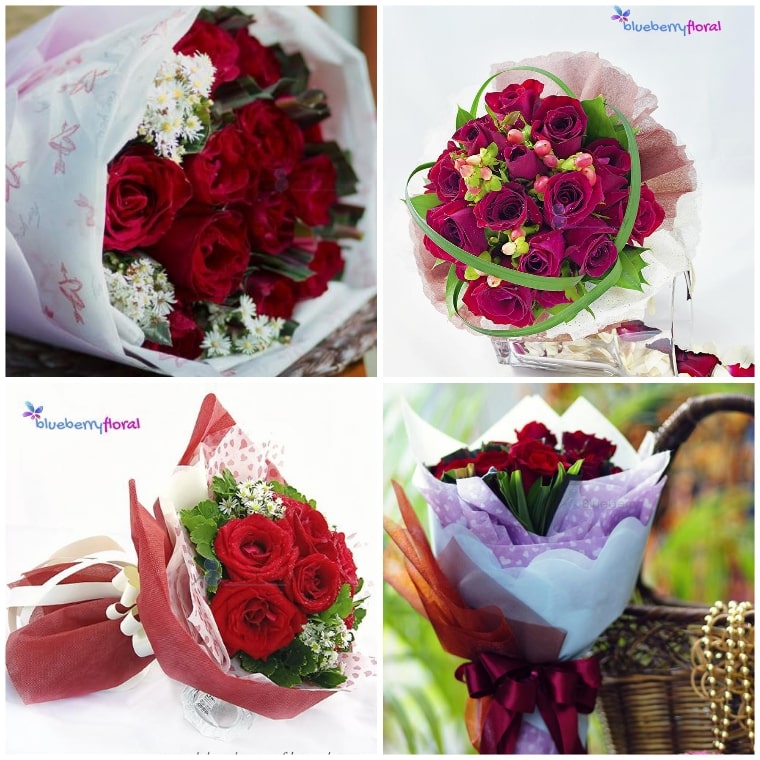 When it comes to flower needs, you may also rely on Blueberry Floral. They have an efficient delivery system that caters orders to be sent to Yangon and other countries around the world. Aside from offering flower arrangement, they also provide services on special events like wedding, graduation, and birthdays.
| | |
| --- | --- |
| SPECIALTY | Rose Flowers |
| SELECTION SIZE | Small |
| STARTING PRICE | MMK60,866.78 |
| DELIVERY FEE | Free |
| WEBSITE | http://www.blueberryfloral.com |
| SOCIAL MEDIA | Instagram: @blueberryfloral Facebook: /blueberryfloral Twitter: @blueberryfloral |
| CONTACT DETAILS | (95) 9 77 4400 810|[email protected] |
WHAT PEOPLE LIKE
FREE SAME DAY DELIVERY. The shop offers same day delivery when order was placed before their cut off time. This is a great news to customers and on top of that, they can get their delivery for free. Thus, you can get your bouquet quickly without having to spend a single centavo.
UNIQUE DESIGNS. Their designs are crafted and thought of carefully. Their florists are all creative and unique in their own way. As such, their bouquets are gorgeous and stunning.
PRODUCTS
FLOWER BOUQUET: MMK60,866.78 – MMK76,087.28
DELIVERY & PAYMENT
Orders placed before 11.00am will be delivered the same day from 2:30pm – 5.30pm. Those made after the cut off time will be delivered on the next working day, 12:00 pm to 5.30pm.
6. VINTAGE FLOWERS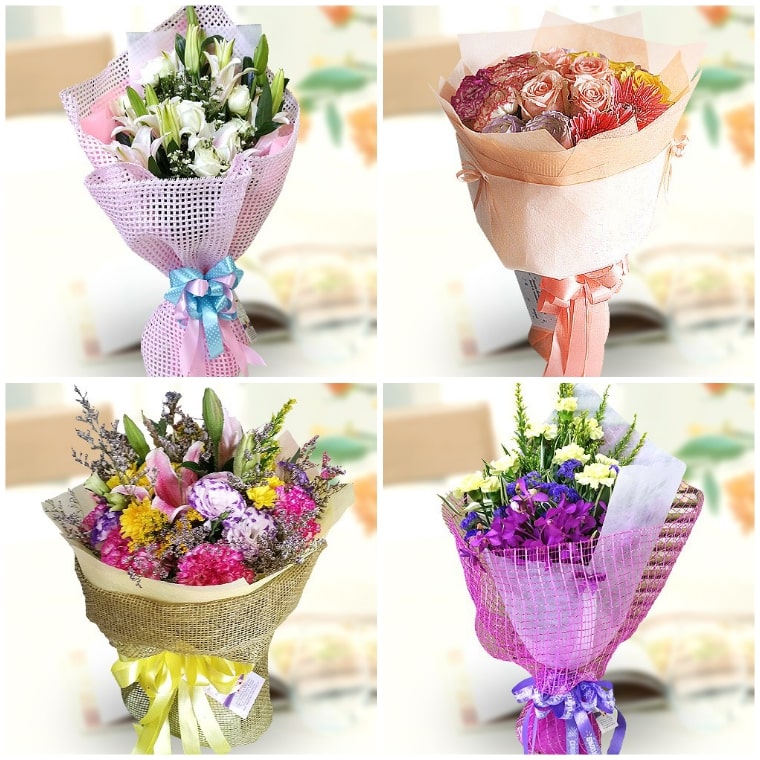 The Vintage Flowers is committed at providing good flower arrangement to the locals. They are dedicated at creating vintage styled bouquet that will surely love by their customers. Their catalogues contain various floral arrangements and designs. You may order flower stand, table flowers, corporate flowers, and funeral and sympathy flowers.
WHAT PEOPLE LIKE
INTERNATIONAL DELIVERY. What clients love about the shop is the fact that they offer international delivery. As such, they can send flowers to other countries including but not exclusive to Australia, Brazil, UK, and Indonesia.
FRESH FLOWERS. They make sure that only fresh and fine flowers will be included in your bouquet. Their flowers are of high quality and every material used are of good quality.
PRODUCTS
FLOWER BOUQUET: contact shop for price
FLOWER BOUQUET: contact shop for price
DELIVERY & PAYMENT
Images were taken from each company's official websites/social media.