Chicago is known for their good food, great music, architectural designs, and informative boat rides. It is the perfect go to place of professionals around the world since it possesses some of the global leaders in various industries. This just means that this beautiful state contains houses the busiest people, but amidst this fast-paced environment, explore the city more and see for yourself their wonderful offering. Enjoy the little things and smell the flowers. Share the beauty of flowers to a special someone. Here are some of the best flower shops in Chicago that offers same day delivery.
1. FABBRINI'S FLOWERS, INC.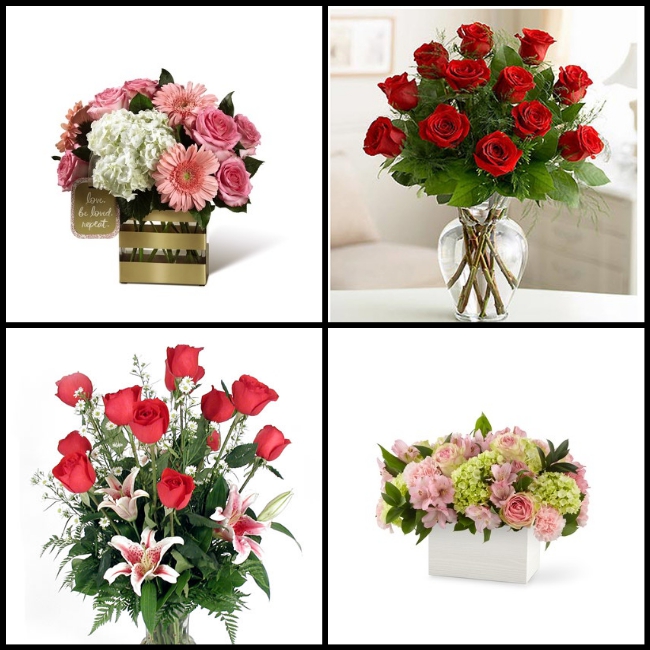 In 1966, Kathy Fabbrini opened her flower shop naming it Brass & Glass and offers fresh flowers to the entire area of Chicago. In 1968, she changed it into what we now know as Fabbrini's Flowers, Inc. The shop is one of the longest running florists and the area and this explains why many people trust to have the team handle their flower needs.
| | |
| --- | --- |
| SPECIALTY | Modern and traditional floral designs |
| SELECTION SIZE | Large |
| STARTING PRICE | Starts at $45 |
| DELIVERY FEE | Calculated at checkout |
| WEBSITE | https://www.fabflowers.com/ |
| SOCIAL MEDIA | |
| CONTACT DETAILS | 847-885-2000 |
WHAT PEOPLE LIKE
FRESH DEALS EVERY MONTH. While the shop receives daily supply of fresh flowers from their farm suppliers to make sure that all their products are in the best condition, the shop make it a point to feature certain products every month that they think would be best to feature depending on the season and occasion.
SAME DAY DELIVERY. This offer is suited best for those who have busy schedules and do not have the time to place their orders ahead of time. The shop offers same day delivery to any point in Chicago, with specific delivery charges, depending on the distance of delivery address from the shop or from the center of the city.
PRODUCTS
Roses – $75 to $135
Sympathy Flowers – $45 to $150
DELIVERY AND PAYMENT
Contact shop for details.
2. THATS AMORE FLORIST LTD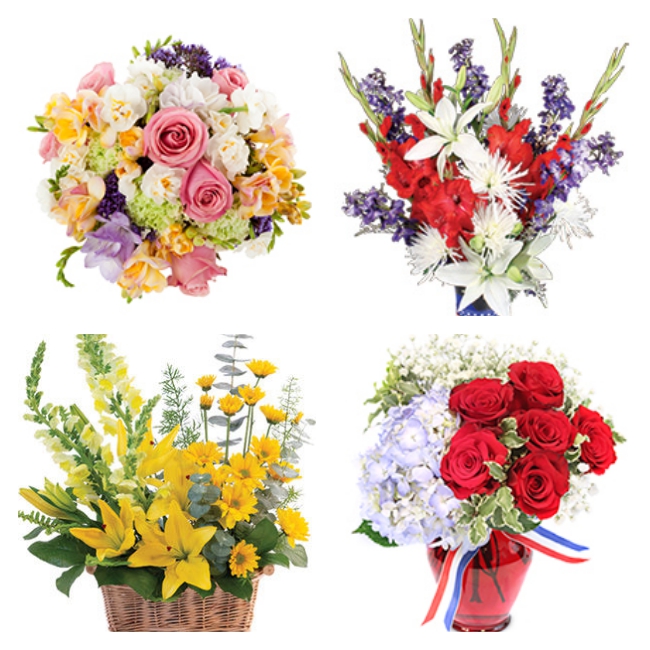 The shop is strategically located in the heart of the Southport corridor. Since 1993, the shop has been proudly serving the area of Chicago and providing excellent quality of products and services. The team of That's Amore Florist LTD is committed to satisfy the needs of their beloved clients through their wonderful flower delivery services.
WHAT PEOPLE LIKE
CUSTOMER-FRIENDLY. One of the most applauded qualities of Thats Amore Florist is their good relationship with their customers. They are able to attend to all their customers' concern and they give utmost priority to their comfort and satisfaction that is they their loyal clients constantly place their orders to them.
PRODUCTS
Wedding Flowers
Patriotic Flowers – $50 to $125
DELIVERY AND PAYMENT
AMEX, Mastercard, Visa, PayPal, Discover, Google Pay, Apple Pay
3. FLOWERS FOR DREAMS
Flowers for Dreams particularly create flower arrangements for grand events such as weddings. They have a large collection of elegant designs that will definitely make any spaces even brighter and more beautiful. The shop does not only sees the business as a way to profit but they also allot portions of their income to help a local charity.
WHAT PEOPLE LIKE
COMMUNITY-FRIENDLY. The shop does not only see their business as a source of income but they also use it to extend their hands to those who are in need of help especially local charities wherein a portion of the shop's profits go directly into.
SAME DAY DELIVERY. Should you need to send flowers right away and do not have the time to place your orders ahead of time? Worry not because they have the facility to accommodate orders on the same day that they will deliver them. Just make sure to coordinate closely with their team to make sure that all your orders are accounted.
PRODUCTS
Wedding Flowers
Flower Subscription
DELIVERY AND PAYMENT
Contact shop for inquiries.
4. FLORA CHICAGO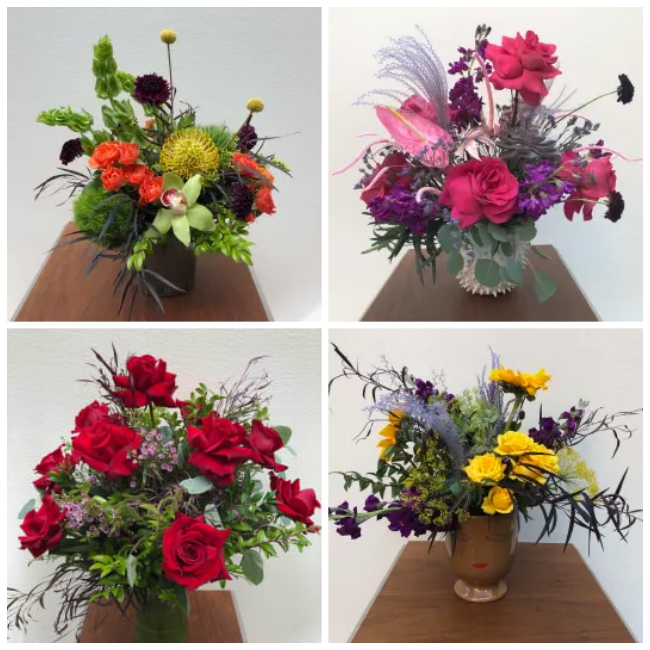 Flora Chicago is all about arts and nature. The team's passion for artistic floral designs is what's keeping their business on the top of the industry. The shop is an expert in creating crafty floral designs which are perfect for any kind of occasions and events may it be a simple or a grandiose one.
WHAT PEOPLE LIKE
IMPECCABLE DESIGN. The team of Flora Chicago makes sure that their designs are original and unique and will speak to their clients on so many levels. They aim to share the beauty, love, and joy that their flower products bring exerting extra effort in creating and designing them. They also guarantee that they only use the finest and freshest flowers that you will see in town.
PRODUCTS
DELIVERY AND PAYMENT
The shop offers flower delivery services every Mon-Fri: 10:00am to 6:30pm and Saturday: 10:00am to 5:00pm.
5. EUGENIA'S FLOWERS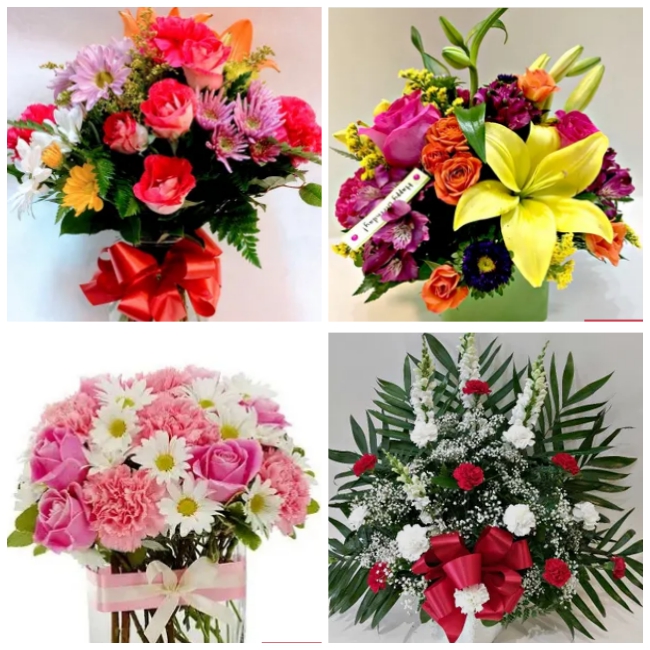 Need any help for your upcoming event? Say, additional items that will make your space colorful and vibrant? You might want to tap Eugenia's Flowers as they offer to cater to all kinds of flower needs. The shop creates perfect combinations of color, style, and texture that result to stunning flower arrangements.
WHAT PEOPLE LIKE
AFFORDABLE ITEMS. Sending flowers does not have to be expensive and this is always the idea of Bloomshop. They want to reach all the people of Chicago that is why they make an effort of creating high quality of flower arrangements without having to spend too much money. Whether you want a bouquet for your special someone or a basket of fresh flowers, guaranteed that you can get all of those at fair amount.
LARGE SELECTION. It is always nice to have lots of options especially when it comes to choosing the best and most appropriate flower arrangement for a specific event or recipient. Whatever flower arrangement you may need, Eugenia's Flowers is always ready to provide you with tons of options that vary in size, color, and style.
PRODUCTS
Sympathy Flowers
Wedding Flowers
DELIVERY AND PAYMENT
Contact shop for inquiries.
6. ODE A LA ROSE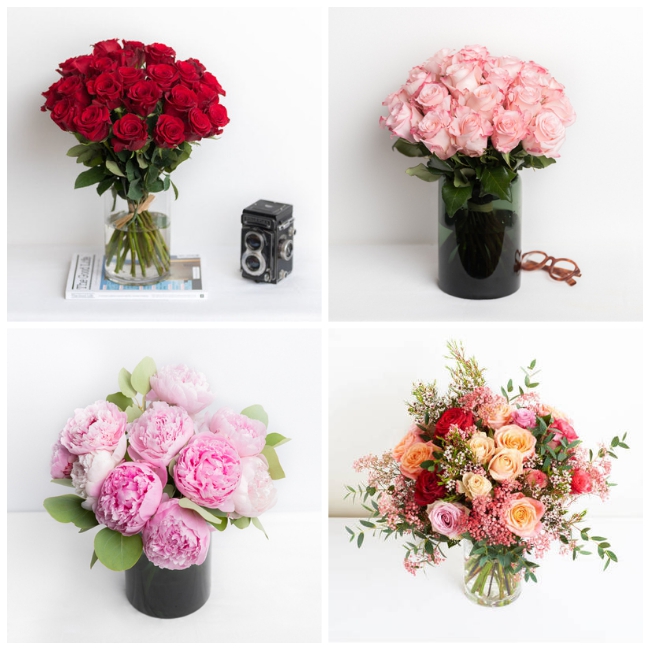 Ode A La Rose originated in France but eventually found their home in America. Whilst maintaining the european approach in designing flower arrangements, the shop has managed to provide great customer service with warmth that is highly appreciated by the people in Chicago.
WHAT PEOPLE LIKE
SAME DAY DELIVERY. Do you need to send out flowers to different people and events in different areas all on the same day but do not have the luxury to settle your orders ahead of time due to your tight schedule? Worry not because Ode A La Rose offers same day delivery. With this service of the shop, you can just relax, finish all the work that you need to do, and finally place your order on your spare time and in no time your orders are guaranteed to be delivered.
PRODUCTS
Roses – $59 to $200
Signature Bouquets – $69 to $94
DELIVERY AND PAYMENT
Bank transfers, major debit and credit cards