Cakes does not have to be present only when there is a special occasion. Now that there are lots and lots of bakeshops that have been offering various kinds and cake designs, it is always possible to get one even on an ordinary day. Besides, who would not want to have some sweet goodies on your table on a random day, right? If you agree to this, we're glad to show you 6 of your best options if you want to have delicious cakes delivered to you in Auckland everyday.
1.      CITY CAKE COMPANY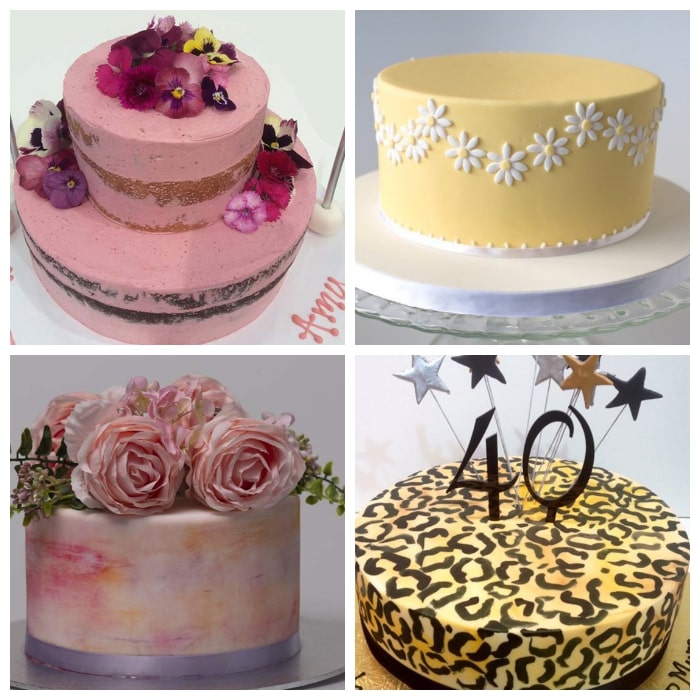 City Cake Company is owned by Maureen Keene and Tracy Baird who started the shop twenty years ago. The shop primarily caters large corporate events within the area of Auckland. Aside from this, they also support local and national causes; among these are Mercy Hospice, Canteen, Ronald McDonald House, Cure Kids and Starship Hospital, Make a wish foundation.
WHAT PEOPLE LIKE
HEALTHY CAKES. The shop assures that all the products used in making their cakes are natural. They prevent from using any preservatives, premixes, or artificial products.
FRESH PRODUCTS. The cakes and other pastries that the shop sells are freshly baked everyday that is why the taste is more heavenly and the quality is always at its best.
PRODUCTS
Buttercream Cake
Chocolate Cakes
Cakes with Images
DELIVERY AND PAYMENT
Visa, Mastercard, AMEX
2.      SEND A CHOCOLATE CAKE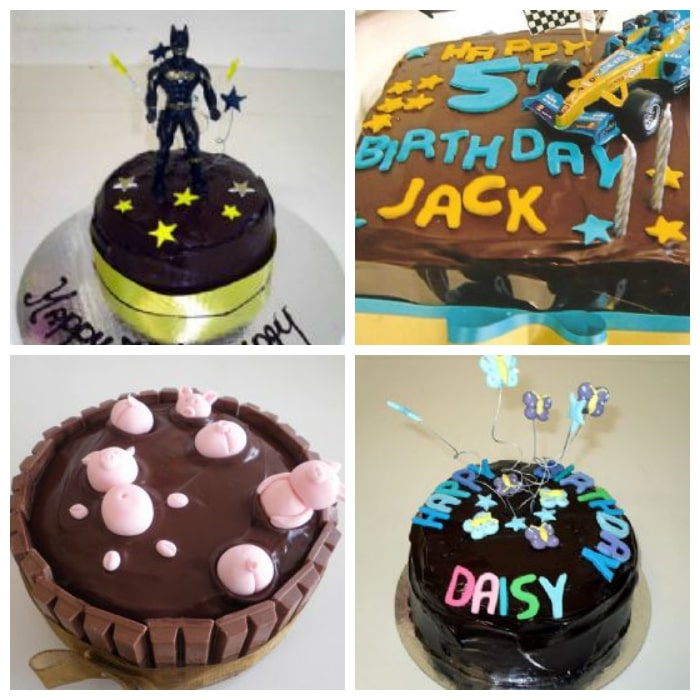 Despite naming the business Send A Chocolate Cake, the shop actually offers more than chocolate goodies. As a matter of fact, they have a wide range of options for you to choose from. They sell cheesecakes, mouth-watering cupcakes, and celebration cakes that are all appropriate for all kinds of events and occasions.
WHAT PEOPLE LIKE
LARGE SELECTION. The shop has a lot to offer when it comes to delicious cake products. They have cakes for all occasions that may vary in color, style, shape, and size, but they are guaranteed to be equally tasty and enticing.
PRODUCTS
Wedding Cakes
Layer Cakes
Lemon Cake
DELIVERY AND PAYMENT
Visa, Mastercard, Payment Express
3.      ROCKET KITCHEN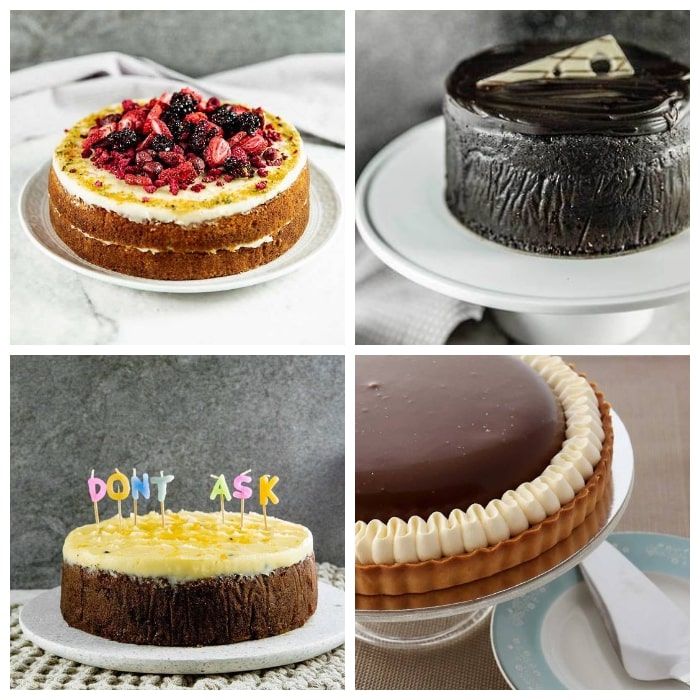 Rocket Kitchen has been providing delicious and fresh cakes to the people in Auckland since 1996. Their reputation as one of the best cake providers has been passed on from generation to generation and until now, they never disappoint. The shop specializes in handcrafted cakes, cupcakes, tarts, etc.
WHAT PEOPLE LIKE
EXTENSIVE COLLECTION. Aside from selling scrumptious cakes and pastries, the shop also offers other delicacies that will surely match any cake that you may choose. They have these what they call frozen meals such as pies, lasagnas, soups, etc.
CAKE FOR ALL AGES. The shop promises that age will never matter when it comes to their products. Whether you are a kid, a kid at heart, or a certified adult, you will definitely love Rocket Kitchen's delicious cake collections.
PRODUCTS
Birthday Cakes – $53 to $90
Chocolate Cakes – $28 to $70
DELIVERY AND PAYMENT
Visa, Mastercard, Payment Express
4.      THE CAKER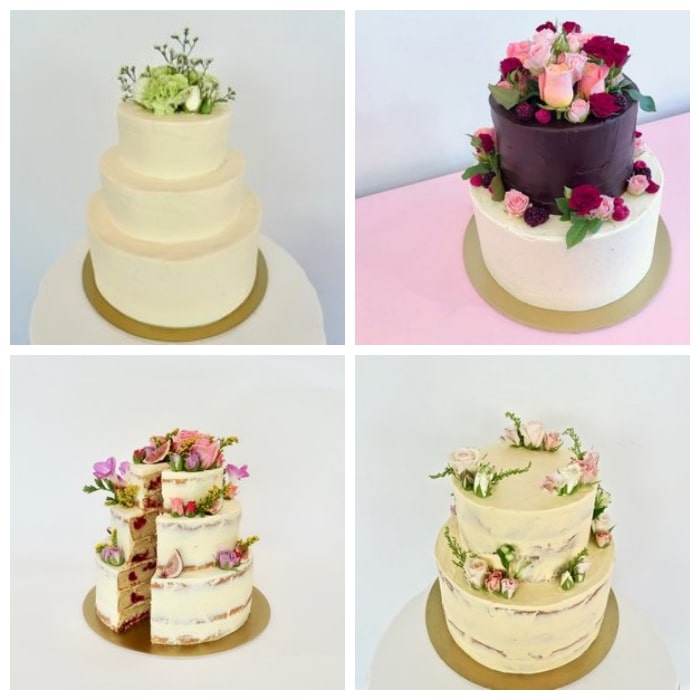 The Caker claims that all of their cakes taste as good as they look. This is actually proven and tested by the people in Auckland who regularly have their cakes made and delivered by The Caker. The shop uses Belgian Couverture chocolate and pack their cakes full of fruit to achieve their desired unique and heavenly taste. They also refrain from using food coloring and fondants to make sure that their products are all natural.
WHAT PEOPLE LIKE
VEGAN AND GLUTEN-FREE. If you wish to have your cakes gluten-free, you can always do so but selecting gluten-free on the options before adding your order to the cart. Meanwhile, they also have a separate menu for those who wants to try their vegan cakes.
DIY DECORATIONS. If you want to add some fresh flowers and candles to your orders, you may also opt to have them. Just make sure to always communicate with the team to achieve your desired cake design.
PRODUCTS
DELIVERY AND PAYMENT
Contact shop for details.
5.      BLUEBELLS CAKERY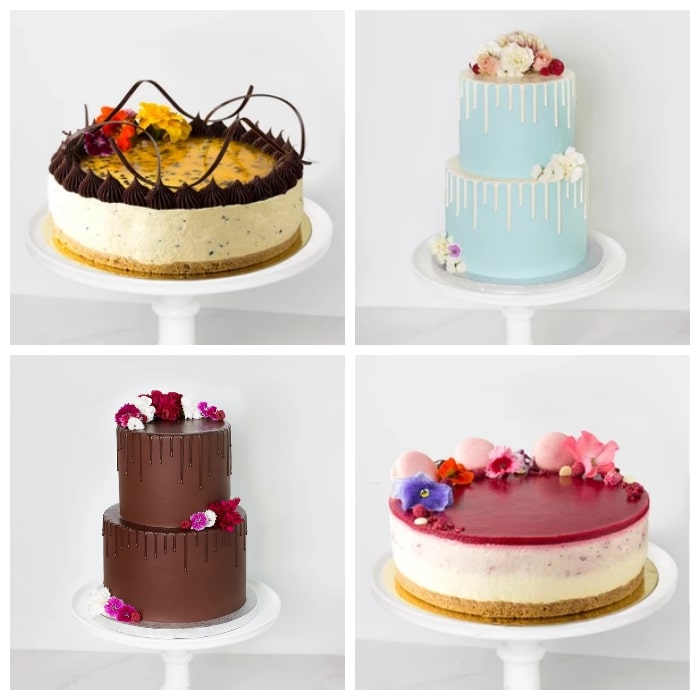 If you are planning on throwing a huge birthday party for your daughter in the next few months, you might want to check Bluebells Cakery for your cake and pastry needs. They have a good portfolio on making birthday and other celebration cakes that may be customized depending on your desired theme. All you have to do is give them a call or visit their website.
| | |
| --- | --- |
| SPECIALTY | Birthday cakes |
| SELECTION SIZE | Large |
| STARTING PRICE | Contact the shop for the price list |
| DELIVERY FEE | Calculated at checkout |
| WEBSITE | http://bluebellscakery.com/ |
| SOCIAL MEDIA | IG:@bluebellscakery |
| CONTACT DETAILS | 09 377 3429 |
WHAT PEOPLE LIKE
BEAUTIFUL DECORATION. The shop is applauded for their creative cake decorations that really look great as they taste. The team is always equipped with new and unique ideas to make your cake the best one.
PRODUCTS
DELIVERY AND PAYMENT
Visa, Mastercard, AMEX
6.      BLOOM CUPCAKES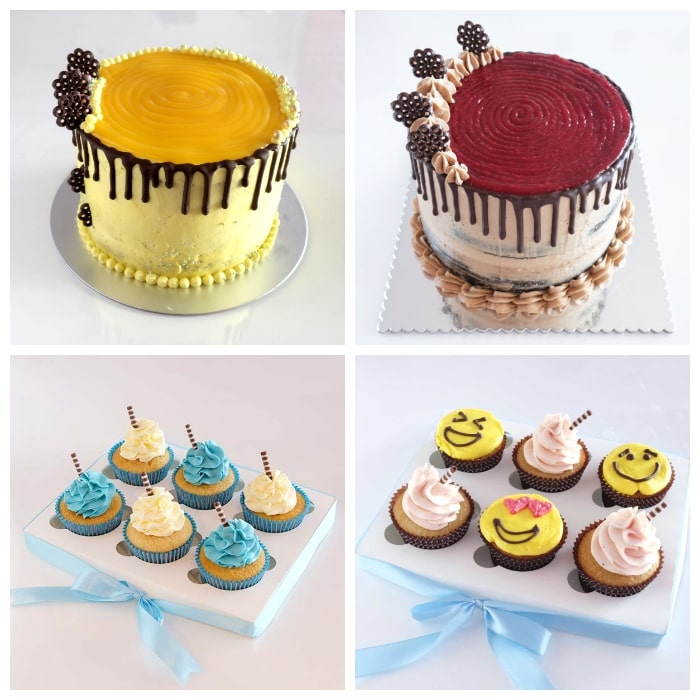 Bloom Cupcakes is one of the leading bake shops in Auckland that is most famous for their soft and tasty cupcakes. They have a wide selection of pastries that include cakes that are best for all kinds of events. The goal of the shop is to redefine these pastry products and combine flavours that are not typical yet creates a different kind of flavour.
WHAT PEOPLE LIKE
FLAVORFUL. If there is one thing that Bloom is really proud to share is that they have really flavourful cakes and cupcakes that are a result of combined unique flavors and techniques that all come together to create a new and unique one.
AFFORDABLE PRODUCTS. Not only does the shop offers high quality products, but they also provide them at very low prices so that everyone in Auckland would actually get to have a taste.
PRODUCTS
Cakes – $135 t o $220
Cupcakes – $30 to $100
DELIVERY AND PAYMENT
Contact shop for details.
7. PETAL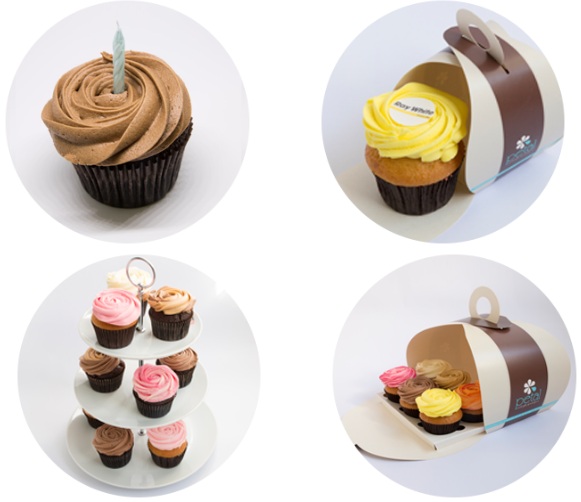 Petal is home to delightful cupcakes topped with creamy frostings that come in different flavours. Whichever you choose, the shop guarantees them to be equally delicious and always in the best quality.
Aside from these cupcakes, they also offer chocolate topcakes which are also decorated with flavoured frostings designed beautifully like a flower arrangement.
The shop also accepts requests to custom made orders, all you have to do is fill up this form so your enquiries and requests will be accounted for. 
| | |
| --- | --- |
| SPECIALTY | Frosted cupcakes |
| SELECTION SIZE | Large |
| STARTING PRICE | $2.50 |
| DELIVERY FEE | Calculated upon checkout |
| WEBSITE | |
| SOCIAL MEDIA | |
| CONTACT DETAILS | 09 524 0934 or 0800 4PETAL | [email protected] |
WHAT PEOPLE LIKE
EASY TO ORDER.

Aside from aiming to offer you delectable cupcakes, the shop also cares about your comfort that is why they created an online system that would help you place your orders seamlessly and quickly.

SAME DAY DELIVERY.

No worries if you failed to place your orders ahead of time because Petals offer same day delivery services or pick up.
PRODUCTS
Mini Cupcakes
Cupcakes
Gluten Free Cupcakes
Vegan Cupcakes
Vegan Gluten Free Cupcakes
Topcakes
DELIVERY AND PAYMENT
The shop offers same day or other day deliveries. For mode of payment, you may contact the team,
8. JENNA MAREE CAKES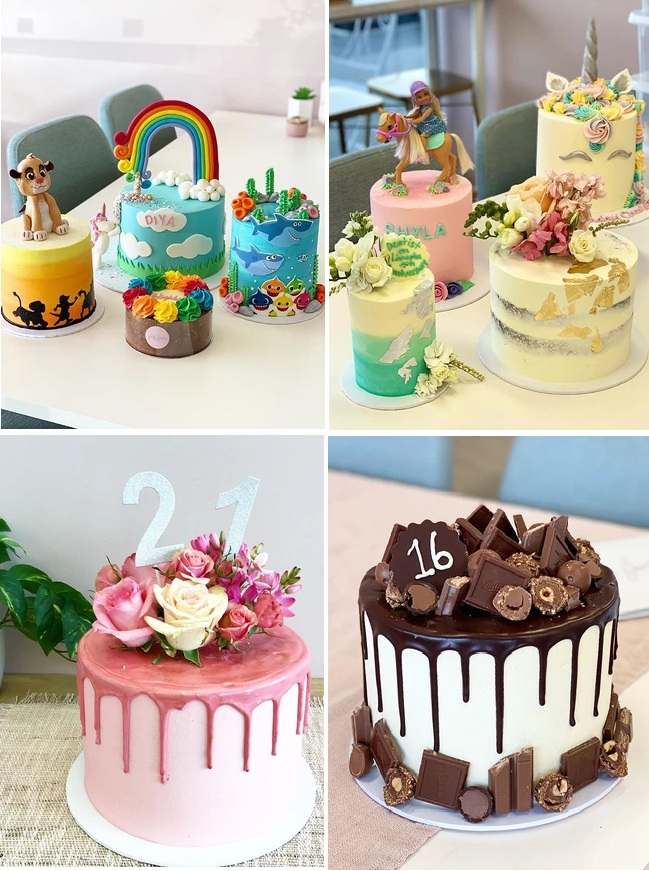 The shop specializes in various kinds and styles of cakes but they mostly feature their creations of celebration and wedding cakes.
If you browse through their webshop, you will be greeted with their creatively designed baked goods especially those themed ones.
They also create cake and cupcake designs according to the occasion or upcoming holidays. So, during the yuletide season, expect some christmas inspired pastry decorations.
| | |
| --- | --- |
| SPECIALTY | Celebration and wedding cakes |
| SELECTION SIZE | Large |
| STARTING PRICE | |
| DELIVERY FEE | Calculated at checkout |
| WEBSITE | |
| SOCIAL MEDIA |   |
| CONTACT DETAILS | 021 0255 6929 / 021 033 9856 |
WHAT PEOPLE LIKE
LARGE SELECTION.

The shop does not limit their collection with just cake and cupcakes alone. With their skills and expertise, they were able to expand their menu and included other delicious baked goods such as macarons, cookies, and even non edible one like candle!

CUSTOMIZABLE SIZES.

If you think that a whole cake would be too much for you or too small to share with your friends, you can always have your orders resized according to the number of people that will devour it. Sizes starts from 4" to 14".
PRODUCTS
Celebration Cakes

Wedding Cakes

Kids' Cakes

Cupcakes

Macarons

Cookies
DELIVERY AND PAYMENT
Contact shop for details.
9.CUPCAKES BY THE DOZEN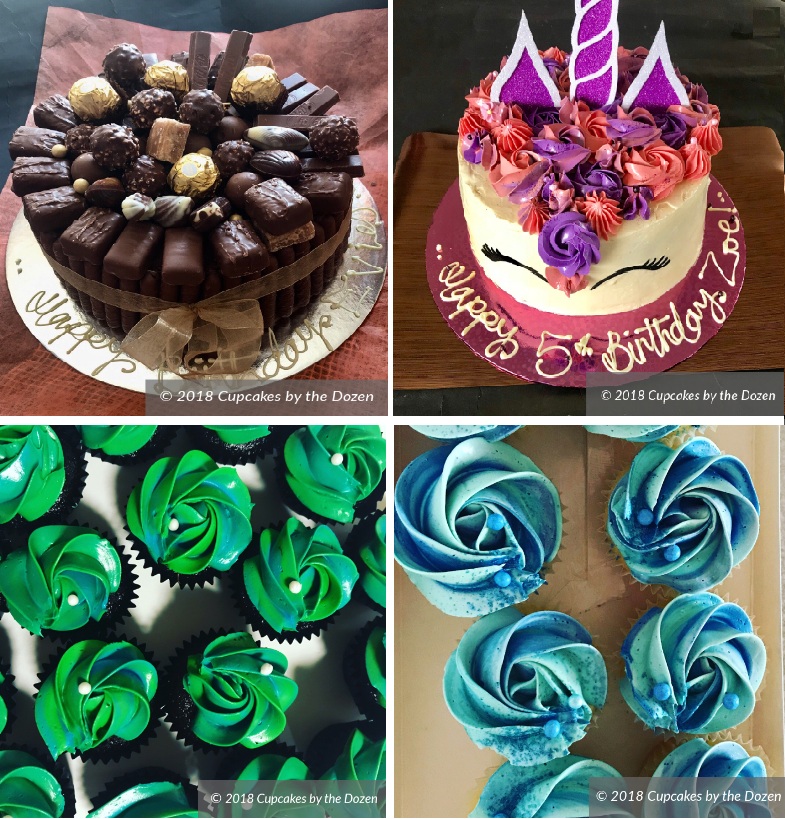 Cupcakes by the Dozen is greatly known for its delicious swiss meringue buttercream that the owner, Amanda Lemon, guarantees it to be a hundred times better than the typical traditional icing.
Amanda is a skilled and qualified chef who is behind the success of the shop. She and her team creates one of the best tasting and stunningly looking cakes that will not only satisfy your tongue but will capture your heart as well.
The shop combines artistry and baking in their creations that is why they were able t o create truly magnificent baked goods such as their image cakes and rosette cakes.
| | |
| --- | --- |
| SPECIALTY | Buttercream based pastries |
| SELECTION SIZE | Medium |
| STARTING PRICE | From $8 |
| DELIVERY FEE | Auckland City:$10; West Auckland:15; |
| WEBSITE | |
| SOCIAL MEDIA | |
| CONTACT DETAILS | tel:021 552 465 | [email protected] |
WHAT PEOPLE LIKE
DELICIOUS PRODUCTS.

The shop creates undeniably scrumptious products that their clients truly love. They even say that these pastries are perfect to be paired with their morning coffee or tea that adds to their early morning mood.

PERSONALIZED CAKES.

The shop also accepts orders that you wish to be personalized, either by telling what theme to follow or add some messages to the surface of the cake itself.
PRODUCTS
Cakes

Image Cakes

Rosette Cakes

Cupcakes and mini cupcakes 

Brownies

Afghans

American Cheesecake
DELIVERY AND PAYMENT
Accepts cash and credit cards for payment. Payments via. credit card will incur a 5% surcharge as a bank processing fee.