Do you need flowers to be sent for a special occasion? Flowers are the perfect and classic gift for someone special in our life. It could be a gift for birthdays, anniversaries, graduation, or any other event that needs celebrating.  Don't rush in your flower shopping. The list below is a collection of the best flower deliveries in Beirut. Be sure to check the list to get the most beautiful flowers and excellent flower service.
1. FLOWERS LEBANON
Flowers Lebanon creates traditional flower arrangements perfect for anniversaries and courting. They have a great selection of red flowers that symbolizes love and romance. They have a small collection of flowers, but they sure are perfect for different occasions.
WHAT PEOPLE LIKE
FRESH FLOWERS: The flowers are always fresh and of excellent quality. They make sure that the flowers that they serve their customers are of premium quality.
EXCELLENT CUSTOMER SERVICE: The also maintain good relationship with their customers. They handle every order with utmost care and keen attention.
PRODUCTS
LOVE AND ROMANCE: ل.ل281046 –   77601ل.ل
BIRTHDAY: ل.ل300689 –   77601ل.ل
MOTHER'S DAY: ل.ل197941 –   77601ل.ل
WEDDING BASKETS: ل.ل281046 –   77601ل.ل
JUST BECAUSE: ل.ل202474 –   110303ل.ل
DELIVERY & PAYMENT
Same day delivery
2. LES TROIS FLEURS
This flower shop helps people in sending the emotions and feelings to their loved ones. They provide different flower services from indoors to outdoors. You'll surely love how they manage to create beautiful flower arrangements and keeping the price affordable.
WHAT PEOPLE LIKE
CUSTOM DESIGNED FLOWERS: If you can't find the flower arrangement that suits your needs and wants, they also provide custom designed arrangements.
PRIVACY COMPLIANT: They also handle personal data of customers well by making sure that they maintain confidentiality of the customers.
PRODUCTS
ASSEMBLED BOUQUETS: $ 45 – $ 110
SINGLE TYPE BOUQUETS: $ 35 – $ 125
FLOWER BASKET: $ 60 – $ 900
FLOWER BOX: $ 35 – $ 250
FLOWER ARRANGEMENT: $ 65 – $ 400
DELIVERY & PAYMENT
For inquiry, message them to know more.
3. TERRA FLORA
Terra Flora has well-trained staff that makes your flower experience worthwhile. They are creative and well skilled in creating your flower arrangements. They also maintain excellent customer service for the benefit of their customers.
WHAT PEOPLE LIKE
SPECIALTY FLOWERS: They create flowers to suit the needs of their customers. They specifically create wonderful flowers that fit the needs of the flowers.
WELL TRAINED STAFF: Apart from that, they also have well-trained staff that would make sure that your receiving excellent service every step of the way.
PRODUCTS
ARRANGEMENTS: $ 70 – $ 300
BASKETS: $ 100 – $ 220
BOUQUETS: $ 50 – $ 150
DELIVERY & PAYMENT
For more information, contact them.
4. ARABI FLOWERS
Since 1997, this flower shop provides floral services for individuals, corporate, and planners. They have creative team that makes distinct flower arrangements that are contemporary in design.
WHAT PEOPLE LIKE
TRENDY DESIGN: They have modern take on the design of flower arrangements. This makes them distinct from their competitors.
PERSONAL SERVICE: They provide personalized service to their customers. They make sure that each flower is different from one another and they hand deliver it to their customers.
PRODUCTS
BIRTHDAY: $ 60 – $ 150
LOVE: $ 75  – $ 350
GET WELL SOON: $ 60 – $ 150
CONGRATULATIONS: $ 55  – $ 150
NEWBORN: $ 85 – $ 150
DELIVERY & PAYMENT
Delivery charge calculated upon checkout,
5.

LEBANON GIFTS ONLINE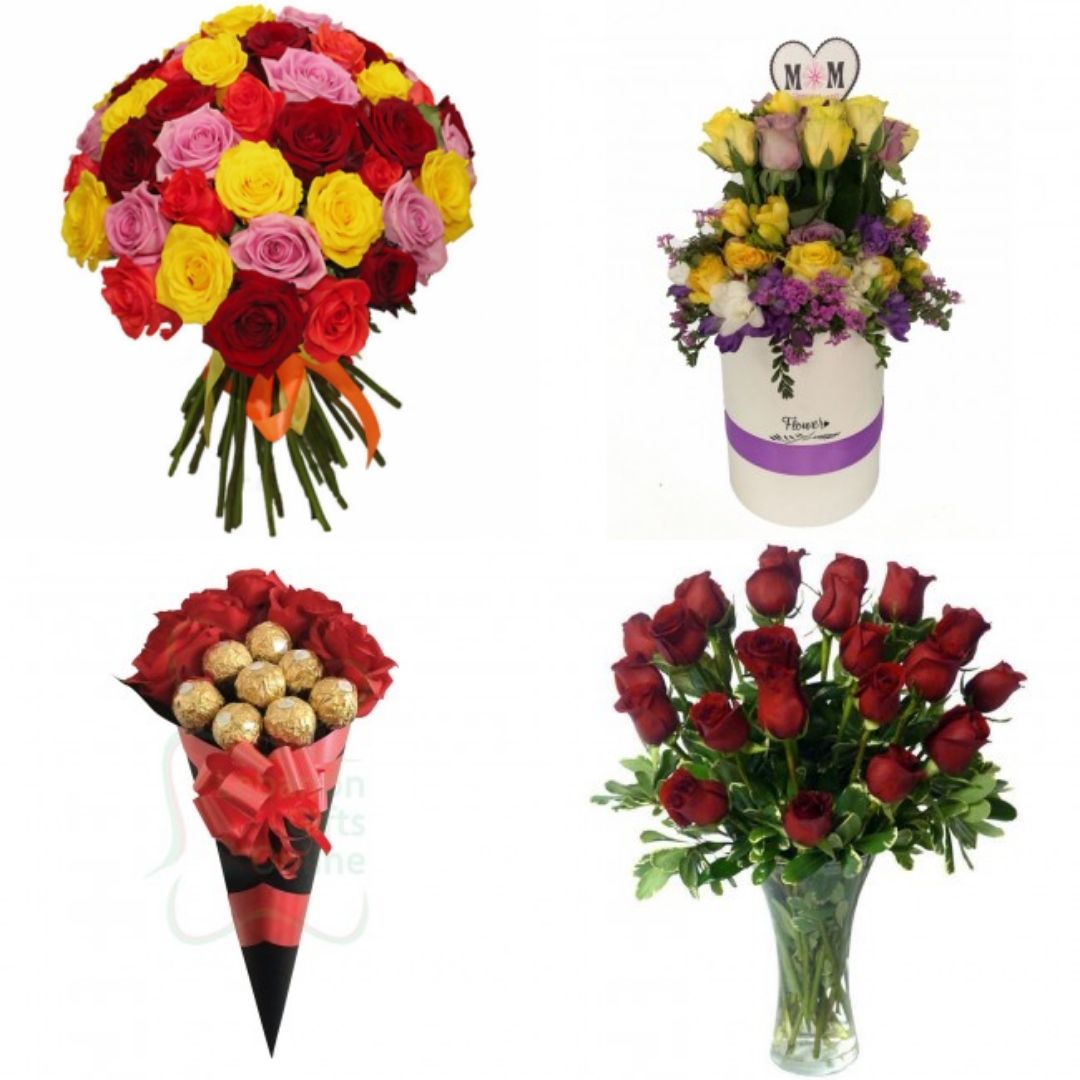 | | |
| --- | --- |
| SPECIALTY | Wide range of gifts and blooms |
| SELECTION SIZE | Large |
| STARTING PRICE | Starts at $7.00 |
| DELIVERY FEE | Delivery fee is calculated upon checking out |
| WEBSITE | https://www.lebanongiftsonline.com/ |
| CONTACT DETAILS | +96176137613 | +96176137613 |
Next on the list of shops to consider if you're sending floral arrangements to Beirut, is Lebanon Gifts Online.
They offer gorgeous arrangements of varying blooms, with chocolates and other trinkets to combine it with. Furthermore, it can be design into a bouquet, in a vase, or even a box, depending on the number of flowers you wish to purchase.
Check out their website for more information on their products! You can also order there.
WHAT PEOPLE LIKE
FLOWERS FOR EVERY OCCASION. Lebanon Gifts Online has a wide array of arrangements to choose from, and rest assured that they have a couple of designs to offer for every possible occasion. They have elegant styles for weddings, fun ones for birthdays, and so much more.
CUSTOM ARRANGEMENTS. Another thing to love about Lebanon Gifts Online is that they also cater to arrangements made uniquely for their customers' requests. Custom floral arrangements are always available to acquire, you can simply head on to their website or give them a call.
PRODUCTS
FLOWERS AND PLANTS
CAKES AND SWEETS
PERFUME
BALLOONS
BASKETS
ALCOHOL GIFTS
KID GIFTS
DELIVERY AND PAYMENT
Western Union, Money Gram, other major credit cards
6. WE DELIVER GIFTS
We Deliver Gifts is a gifting shop that offers a wide variety of merchandise and options for clients to give on every occasion that they may need it. They easily operate online so that they can accommodate clients from any are that they serve as consistently as possible.
Their website is adequately categorized and organized so that clients can easily stay on track when it comes to browsing the gift that they may need for the said occasion.
WHAT PEOPLE LIKE
FULL-SERVICE CUSTOMER SERVICE: Even if they do operate their platform online, they have an accommodating customer service that helps and guides clients to have smooth and hassle-free transactions with them up until the said gifts are delivered.
HIGHLY PERSONALIZED GIFTS: Each gift can also be personalized to add a thoughtful touch and bring a smile to the recipient and ensure that all its contents are of high quality. What makes them unique is that their products include a cultural significance which is but ideal when it comes to gifting options Lebanon-wide.
PRODUCTS
Valentine's Roses
Gift Baskets
Cakes
Balloons
Jewelry
Gadgets
DELIVERY & PAYMENT
Same day deliveries are available but product substitution may occur. Clients may pay thru Western Union, MoneyGram and PayPal
7. SAOUD FLOWERS
Saoud Flowers is a flower delivery shop that is a product of love for flowers and passion for creativity. The secret to their success is good quality and generosity on both product and service.
WHAT PEOPLE LIKE
GOOD QUALITY FLOWERS: They maintain good quality flowers in their inventory. They ensure that the flowers are beautiful and fresh all the time.
TRADITIONAL FLOWER DESIGNS: They create stunning traditional flowers perfect for different occasions.
PRODUCTS
ARRANGEMENTS: $ 47 – $ 127
DELIVERY & PAYMENT
Same day delivery is free.
8. FLEURS DE LA SAGESSE
Since 1980, this flower shop is making beautiful flower arrangements with the main aim to satisfy the needs of the Beirut community. They are always going beyond the expectations of their customers.
WHAT PEOPLE LIKE
BEAUTIFUL FLOWERS: They create distinct flower arrangements that are easily recognizable to their flower design and taste. The flowers they create are simple, yet amazingly beautiful.
PERSONALIZED ARRANGEMENTS: They also create customized flower arrangements for their customers who has specific requirements in mind.
PRODUCTS
FLOWER ARRANGEMENTS: $ 19.17 – $ 421.67
DELIVERY & PAYMENT
Online payment and offline payment accepted
9. LELILAS FLOWER LOUNGE
Le Lilas Flower Lounge is a flower shop with impeccable standards for quality. They strive to keep up with the changing environment for innovation and continuously update their line of products to align with the changing demands for flower design.
WHAT PEOPLE LIKE
FULL FLORAL SERVICE: They provide full floral service for big personal or corporate events. Whatever the event is, let them know to create exceptional flower design just for you.
WIDE SELECTION OF FLOWERS: They also have a wide selection of flowers that would fit the needs of their customers.
PRODUCTS
FLOWER ARRANGEMENTS: $ 14 – $ 150
DELIVERY & PAYMENT
To learn more about this, contact them.
10. GIFTS N FLOWERS LEBANON
Ordering from Gifts n Flowers is both easy and satisfying, as they offer some of the best flower gifts in Lebanon for affordable prices. They can deliver to your recipient no matter where they are in the country– something not all flower shops can do. Same day delivery is also available, as long as you order before noon.
WHAT PEOPLE LIKE
WIDE SELECTION: No matter the occasion, you're sure to find something you'll like from Gifts N Flowers Lebanon's vast selection of floral arrangements. They offer gifts like bouquets, flowers in a vase, a set of cakes and flowers, as well as a plushie with beautiful roses. Feel free to mix and match gift combinations.
COLORFUL FLOWERS: If you're looking for something to brighten up your day, then the shop's colorful blooms might be what you need. Gifts n Flowers Lebanon prides themselves on having a variety of beautifully colored flowers. Consider ordering from them to have something that can liven up your home or office.
PRODUCTS
OCCASION: starts at $39.00
ARRANGEMENTS: starts at $39.00
GIFTS: starts at $68.00
FLOWERS: starts at $45.00
BALLOONS: starts at $44.00
CAKES: starts at $49.00
PLUSH: starts at $58.00
DELIVERY & PAYMENT
Contact shop for more information.
11. JASMINE FLOWERS & GIFTS
Jasmine Flowers & Gifts is a one-stop solution for any floral and gifting needs. The website is home to numerous vendors from different countries, all of which curate gorgeous arrangements for every joyful event imaginable. 
Alongside the gifts are Arabic sweets and chocolates, and cakes to sweeten the day of your loved ones. 
WHAT PEOPLE LIKE
MULTI-NATIONAL DELIVERIES. Jasmine Flowers & Gifts delivers to various countries, some to note are Jordan, Kuwait, and Qatar. This multi-national service makes it possible for customers to purchase flowers and gifts for loved ones even from afar. 
EXTRA ADD-ONS TO BOUQUETS – If you feel like you want to give more than just flowers, you can add on other gifts as you check on the specifics for every arrangement listed. There are teddy bears and chocolates available so head on to the website to see.
PRODUCTS
Flower Bouquets
Flowers in a Box
Cakes
Dolls
Plants
Arabic Sweets and Chocolate
DELIVERY AND PAYMENT
VISA, MasterCard, American Express, Discover Network, and PayPal. Also accepts offline payments ( Money Transfer ) such as Western-Union, Express-Money, MoneyGram
12. YUMMI BOUQUET

Yummi Bouquets offer gifting experiences like no other in the form of edible "flower" arrangements.
Instead of the typical flowers and greenery, Yummy Bouquet makes use of the freshest and sweetest locally-grown fruits. Often, strawberries with their match-made in heaven: chocolates. These arrangements come in various designs, which have been neatly organised by the occasion on their website.
WHAT PEOPLE LIKE
QUALITY MATERIALS. Yummi Bouquet prides itself on keeping its standards high, so customers can expect only the freshest fruits and finest chocolates to be used in Yummy Bouquet's arrangements.
FOR ANY OCCASION. Need a birthday gift? Or perhaps something sweet for an anniversary? Don't fret since Yummi Bouquet has a variety of arrangements that can cater to any and all occasions.
PRODUCTS
Fruit bouquets and arrangements
DELIVERY AND PAYMENT
Accepts Visa and Mastercard
13. FLOWERZONE BOUTIQUE
Flower Zone Boutique provides flower arrangements for birthdays, anniversaries and other special life occasions. They also provide full floral service for weddings and other big events that require massive amount of flowers.
WHAT PEOPLE LIKE
SPECIALTY FLOWERS: It takes a special florist to make flowers stunning for flower arrangements. They ensure that flowers are appropriate for the occasion
FABULOUS PRODUCTS: The products that they create are amazingly beautiful flowers that would amaze the recipient.
PRODUCTS
DELIVERY & PAYMENT
Credit cards are accepted.
14. PRESENTAIL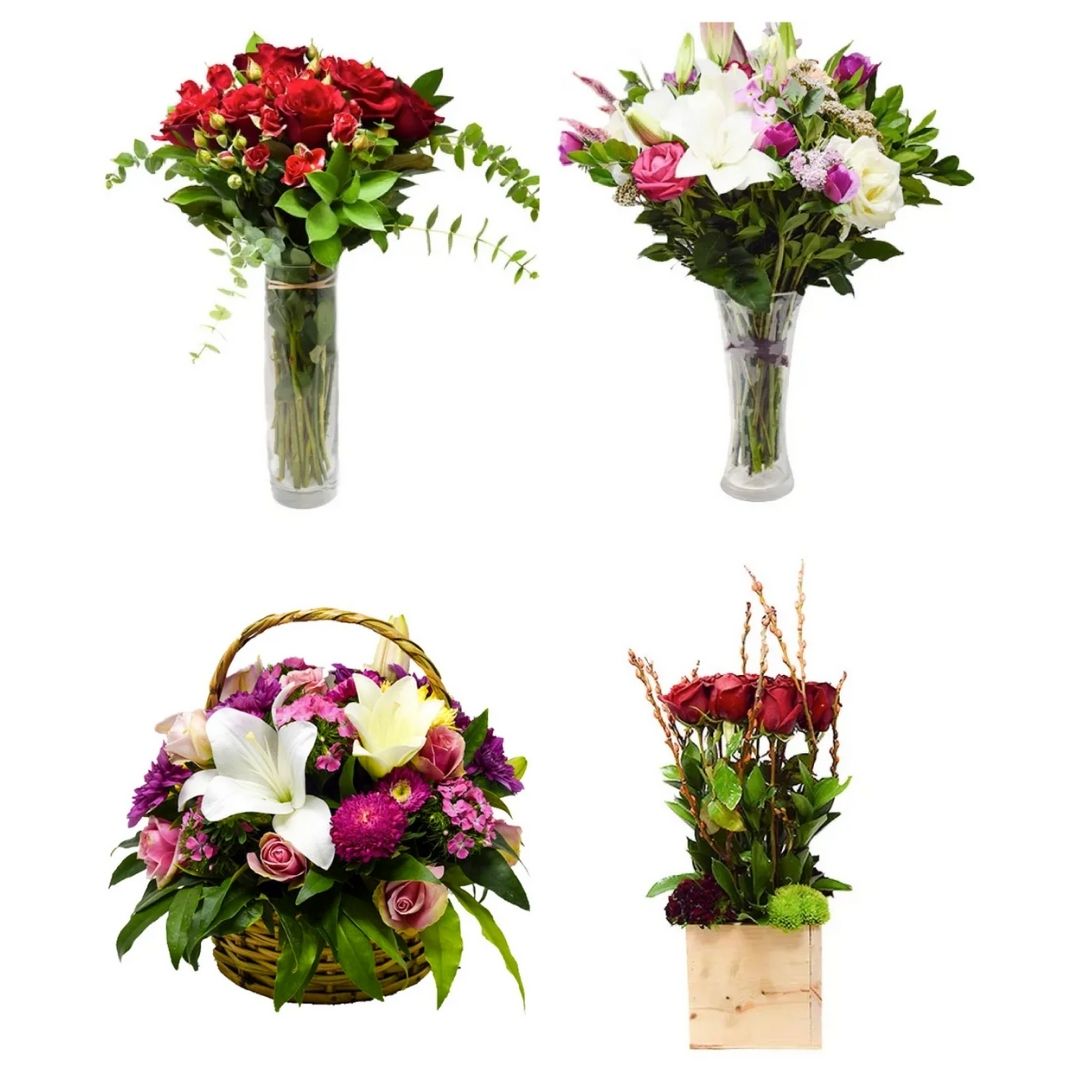 Presentail offers a wide-range of blooms and items to gift your loved ones on special days. They're an online delivery shop that caters to the whole of Lebanon.
What's more, Presentail has same day delivery available in case you're in need of last minute presents to give. Check out what they have on their website and order there too!
WHAT PEOPLE LIKE
OPEN 24 HOURS. What makes Presentail a good choice to shop from, is that they're open 24 hours a day, 7 days a week. Orders are processed in the website regularly and shipped as soon as possible.
OTHER GIFTS AND NOVELTIES. Aside form gorgeous blooms, Presentail also offers a whole lot of other novelties to buy. They have sweets like cakes and cookies, gift baskets, and even electronics and jewelry. They're definitely considered to be a one-stop solution for all your gifting needs.
HIGH QUALITY BLOOMS. Another thing to love about Presentail is that all of their blooms are guaranteed to be fresh and of the highest quality. They source their products from local partners they trust, and they make sure to curate everything and control the quality before delivering them to customers.
PRODUCTS
Birthday Flowers
Congratulatory Flowers
Get Well Soon Flowers
Thinking of You Flowers
Love & Romance Flowers
Housewarming Flowers
Newborn Flowers
Arabic Sweets
Cakes
Chocolate
Cookies
Low Calorie Sweets
Tarts
Gift Baskets
Electronics
Jewelry
Beauty Products
DELIVERY AND PAYMENT
Accepts VISA, MasterCard, PayPal, Apple Pay, and Google Pay.
15. EXOTICA
Exotica is one of the leading flower shops in Lebanon which provides clients with an excellent variety of floral collections that range from summer to luxury flower arrangements. Established way back in 1987, they are actively helping clients in different countries such as UAE, Jordan, Egypt, and Kuwait procure sustainable landscape and floral options for any purpose and event they may need them for.
WHAT PEOPLE LIKE
WIDE SELECTION. We like that their services are very comprehensive since they offer floral options and outdoor landscaping supplies and maintenance that are ideal for seasonal and personal events.

CONVENIENT SERVICES. Furthermore, they also offer same-day delivery for local orders placed before 4 PM to ensure that customers get fresh and quality flowers that can be enjoyed for a longer period. Overall, with their assistive customer services, fresh selection of flowers, and highly reliable and secure delivery services, we highly recommend them to clients looking for the perfect floral flower or landscaping solution for any event or recipient.
PRODUCTS
Innocent Love – USD 45.00
Japanese Elm Bonsai – USD 44.00
Sahara Duo – USD 45.00
DELIVERY & PAYMENT
Same-day delivery is possible for orders across Lebanon while they also accommodate various secure online payment methods such as Visa, Mastercard, and American Express.