People's creativity is just limitless. Everywhere you go you'd see an artistic touch in everything they do. Art used to be just in plain sight. You just simply look at it and be in awe of how flawlessly they were made, but now you can even have a taste of it. That is right. You can now devour art! One great example are these cake products that are made by the talented and creative bakers and cake designers in Sri Lanka.
1.      THE CAKE FACTORY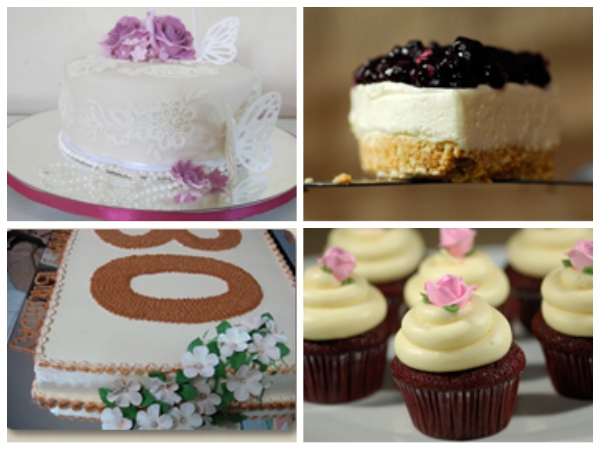 If you are looking for a reliable bake shop that offers truly scrumptious desserts and pastries, you should definitely check the creations of this The Cake Factory. They can promise you that they have the perfect balance of taste, color, and texture and that your choice of cake will be the best. They always take pride in their high quality and finest kinds of products to use in their desserts.
WHAT PEOPLE LIKE
CUSTOM MADE CAKES. A cake is an important item especially during parties and celebrations. Without it, the occasion would be dull and lack sweetness. Good thing the shop offers to customize your cake orders you would be able to fully match it with the theme especially for birthday parties and weddings.
REAL EXPERT. The clients of The Cake Shop really put their trust to the shop especially because they know that they can always rely on their highly talented and creative staff. Everyone in the shop are skilled and well-experienced in the field of culinary and baking.
PRODUCTS
Sports Cakes
Anniversary Cakes
Birthday Cakes
DELIVERY AND PAYMENT
Contact shop for details.
2.      SPONGE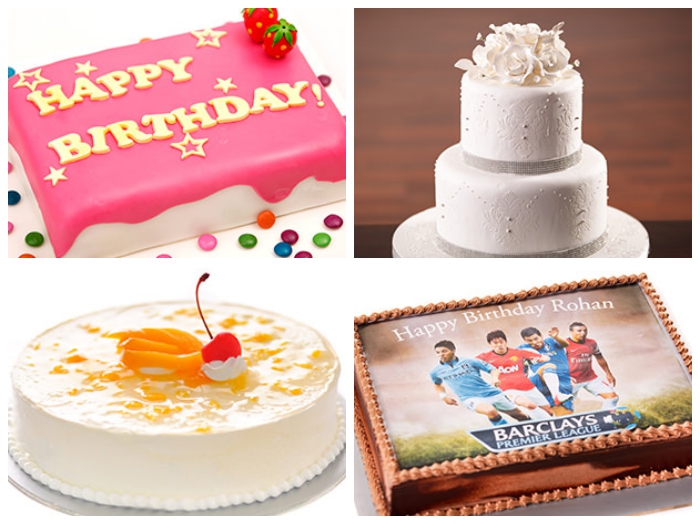 Sponge is the creation of J.V.S. Pandithasekera and they are really proud to say that they have a team of professional bakers and pastry chefs that are highly skilled and talented who are able to provide such wonderful and delicious cake products. The quality of their desserts is their top priority, so they always make sure to give their best when making one.
| | |
| --- | --- |
| SPECIALTY | Artistic cakes |
| SELECTION SIZE | Large |
| STARTING PRICE | Contact the shop for the price list |
| DELIVERY FEE | Calculated at checkout |
| WEBSITE | https://www.sponge.lk/ |
| SOCIAL MEDIA |   |
| CONTACT DETAILS | (+94) 112573321, (+94) 112574299 |
WHAT PEOPLE LIKE
GUARANTEED TO BE ALWAYS FRESH. Nothing beats the aroma of freshly baked cake especially if it is made of fresh ingredients, too. At Sponge, they always make sure that their ingredients are the finest ones so that they could come up with a delicious sweet treat.
PRODUCTS
Custom Cakes
Birthday Cakes
DELIVERY AND PAYMENT
Visa, Mastercard
3.      DIVINE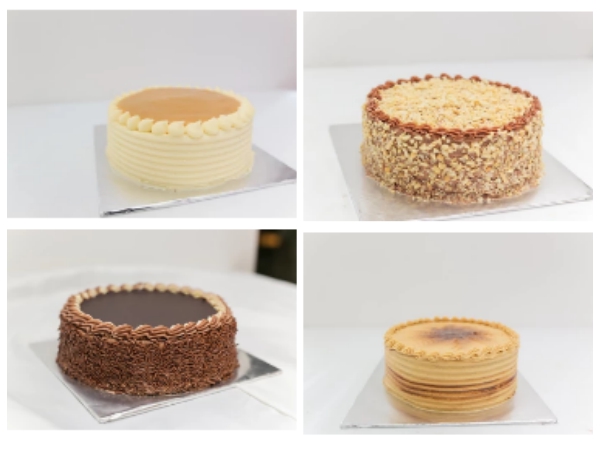 Divine has a large collection of cakes that vary in flavours and sizes. The balance of sweetness and crumbiness makes the perfect taste of cake that the people in Sri Lanka fall in love with. If you want a cake shop that does not only bake delicious cakes but also offers reliable delivery, make sure to buy one from Divine.
WHAT PEOPLE LIKE
100% CUSTOMER SATISFACTION. All of their customers always go home with big smiles on their faces because of how tasteful their pastries are. They always make sure that their products will arrive at your doorsteps fresh and warm.
AFFORDABLE CAKES. Who would have thought that a bakeshop that offers delicious and premium cakes can actually offer their products at very affordable prices? If you get to taste their creations, you will think that they are very luxurious but surprisingly budget friendly.
PRODUCTS
Premium Cakes – Rs 500.00 to Rs 3,000.00
DELIVERY AND PAYMENT
Visa, Mastercard, AMEX
4.      A&M CUPCAKES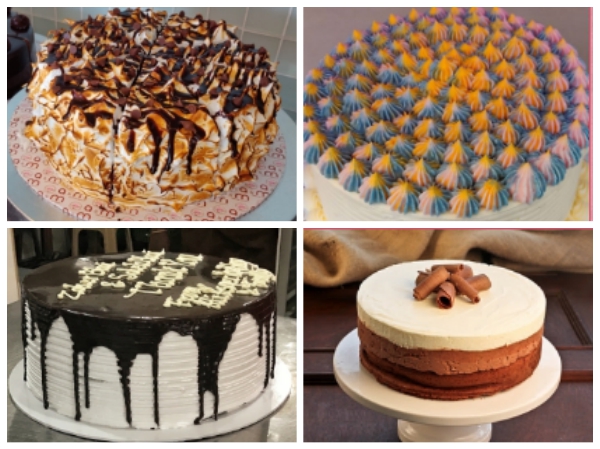 A&M Cupcakes create wonderful themed cakes and cupcakes that are customized per occasion. They make sure to give extra attention to customer requests and other details of the events. So, whether you're planning a birthday, a bridal shower, or a gender reveal, they'll customize the cake depending on your instructions. In other words, customer's first!
WHAT PEOPLE LIKE
ARTISTIC & CHIC CAKES. Browse their portfolio online to view some of the best creations they've done over the years. You'll also be surprised to see how detail-oriented they could be. From kiddy parties up to adult parties, they'll surely help you with your dream cake. 
BEST QUALITY CAKES. Since they strive to always amaze their customers, they also ensure quality in the products they create. They make sure that each product was made with the highest standards.
PRODUCTS
Premium Cakes – Rs 900 to Rs 2,000
DELIVERY AND PAYMENT
Visa, Mastercard, AMEX
5.      AMBROSIA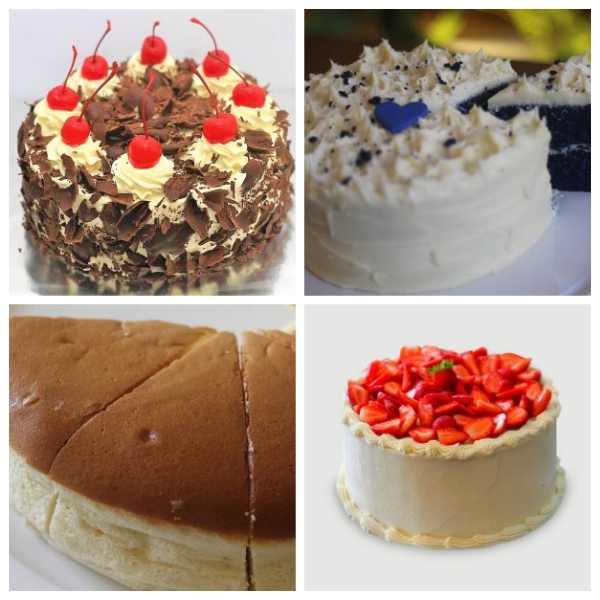 Ambrosia's business tagline is "a piece of heaven" and true enough, once you get to taste the shop's collection of cakes, you'd feel like you have also tasted a piece of heaven because of how light yet tasty their products are. You will never regret having Ambrosia as you cake provider for your upcoming events.
| | |
| --- | --- |
| SPECIALTY | Creative cakes |
| SELECTION SIZE | Large |
| STARTING PRICE | Starts at rs 1,100 |
| DELIVERY FEE | Calculated at checkout |
| WEBSITE | http://ambrosia.lk/ |
| SOCIAL MEDIA |   |
| CONTACT DETAILS | 0759 523 523 0777 772 052 |
WHAT PEOPLE LIKE
FONDANT CAKES. The shop creates exceptionally wonderful cake products that are designed very carefully with a perfect balance of color, style, and texture.
PRODUCTS
Birthday Cakes – Rs 1,100 to 5,000
Cheese Cakes – Rs 3,200 to Rs 4,800
DELIVERY AND PAYMENT
Contact shop for details.
6.      EVEREST CAKE HOUSE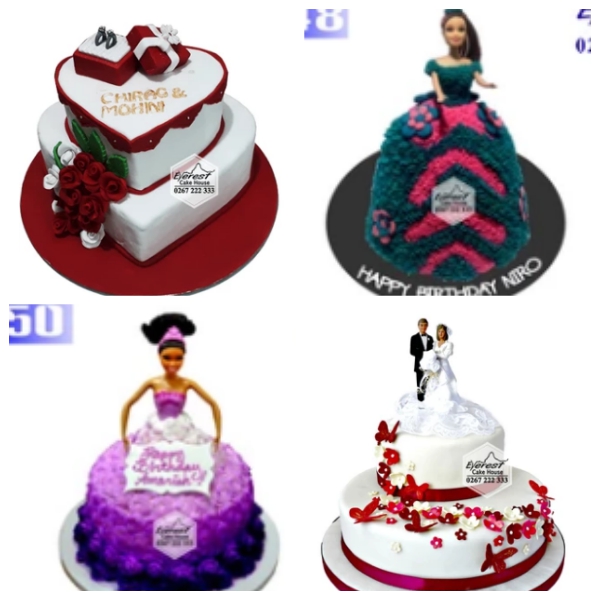 Everest Cake House is a bake shop with a large inventory of different kinds of cakes that varies and style, flavor, and sizes. Their creative team could even create customized cakes and cupcakes depending on your choice of designs. Whether you want a cartoon character inspired, or a rainbow colored one, they can definitely deliver it to you on time and in best quality.
WHAT PEOPLE LIKE
DELICIOUS CAKES. One of the most common feedback that the shop gets from their clients is that their products really taste delicious and feels soft. This is because the shop uses only the finest quality of ingredients.
PRODUCTS
Wedding Cakes – Rs6,500 to Rs 18,000
Doll Cakes – Rs 3,500 to Rs 5,000
DELIVERY AND PAYMENT
The shop offers free delivery services.
7. THE CAKE SHOP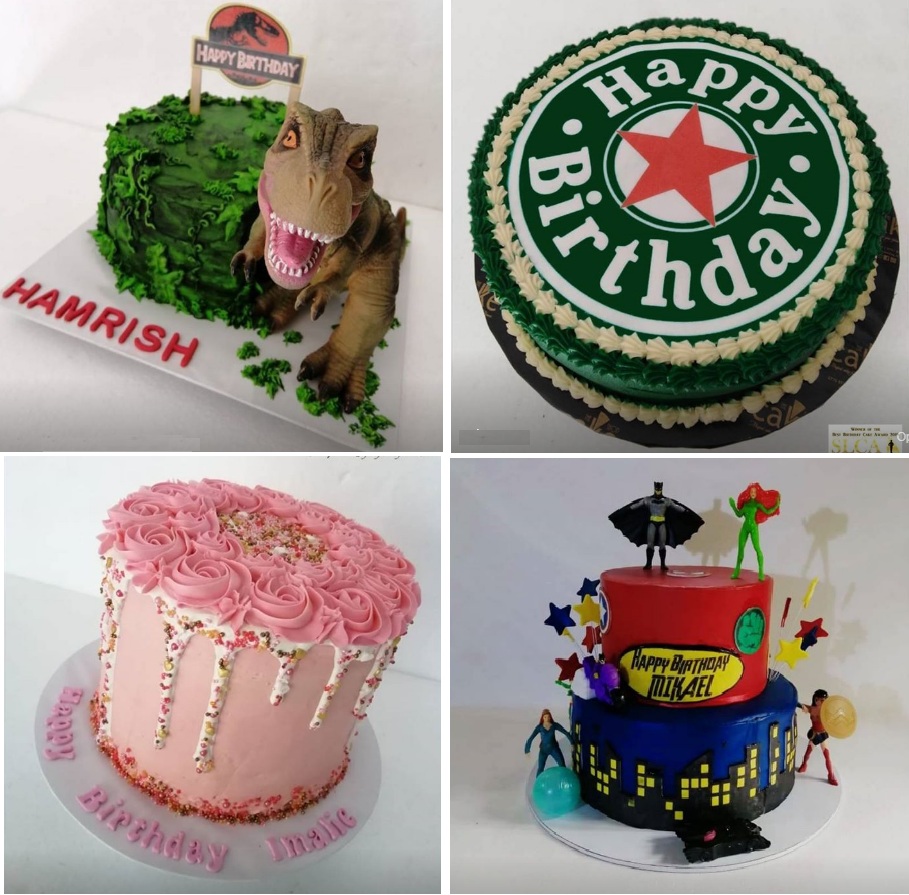 The Cake Shop was built out of the founder's love and passion for baking and constructing sweet baked goods. The shop primarily conceptualizes and handcraft stylish and delicate wedding cakes.
Most of these wedding cakes that the team created are layered, decorative ones. They also offer some extras to make your dessert table even more tasteful like cupcakes, cookies, etc.
| | |
| --- | --- |
| SPECIALTY | Creative party cakes |
| SELECTION SIZE | Large |
| STARTING PRICE | Prices may vary |
| DELIVERY FEE | Calculated at checkout |
| WEBSITE | |
| SOCIAL MEDIA | |
| CONTACT DETAILS | +94 770 855 700/+94 711 855 700/+94 815 659 811 | [email protected] |
WHAT PEOPLE LIKE
CUSTOM-MADE CAKE.

Customers praised the shop for producing high quality cakes, especially custom-made orders. They can mimic any theme or image that you want them to produce. As a matter of fact, they are more popular when it comes to customizing cakes. 

WEDDING CAKES.

If you're planning a wedding, you can count on the shop to give you the best cakes for your event. You may contact them through their phone number or email address. Likewise, you can visit their store or go to their website. 
PRODUCTS
WEDDING CAKES
BIRTHDAY CAKES
COOKIES
CUPCAKES
DELIVERY AND PAYMENT