Many hesitates to give flowers as gifts because they are not specifically long lasting, they are highly maintenance, and they eventually dry out. But what if you make something beautiful out of these problems? What if you give them dried flowers instead so you no longer have to worry about taking care of it and much less looking at it wither everyday? Believe me, dried flowers are equally beautiful and you won't even notice the difference from the fresh ones especially if they are made by these magnificent flower shops in Singapore.
1.      DAWN Q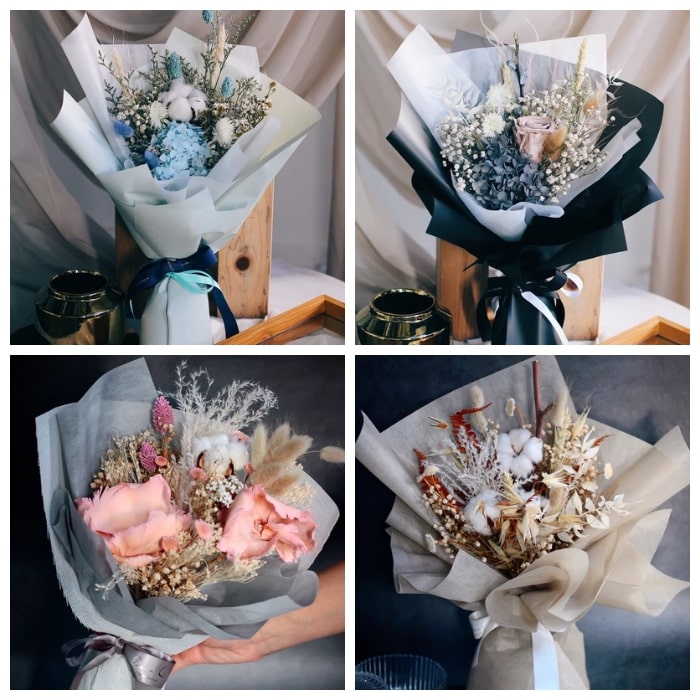 Dawn Q mainly specializes in arranging dried flowers. They believe that these sets are better because you get to enjoy the wonders of its beauty for eternity. From bold red roses to subdued arrangements, Dawn Q is always equipped with any kind of dried flower arrangements that would be perfect for you.
WHAT PEOPLE LIKE
FREE DELIVERY. For every purchase you make comes with a free delivery service that sure is reliable and fast.
SAME DAY DELIVERY. For those who are always in a rush and don't have time to settle their orders, you can still avail the shop's same day delivery and it will only take 4-5 hours upon receipt of orders.
PRODUCTS
Dried Bouquets – $60 to $100
DELIVERY AND PAYMENT
PayPal, Visa, Mastercard, AMEX
2.      FLORAL KOKORO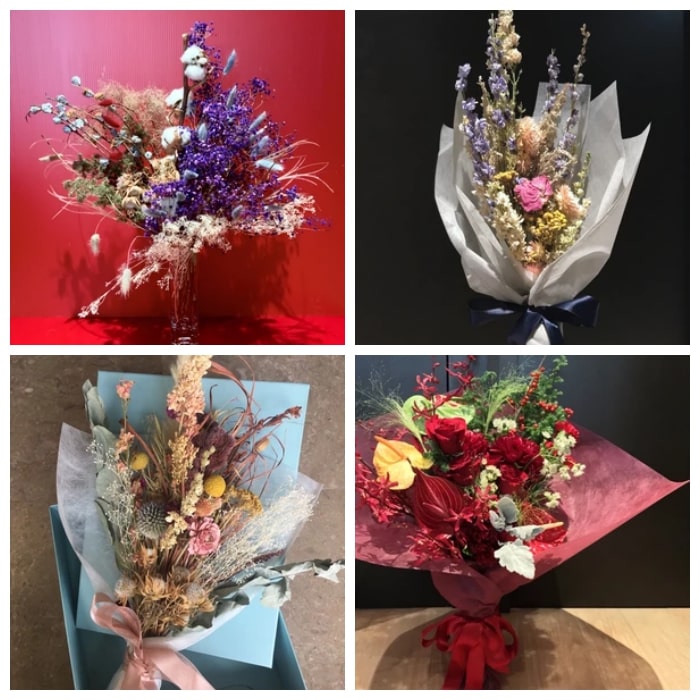 Floral Kokoro is a modern day dryflowers gift concept store. The shop sells handcrafted dried flowers out of naturally beautiful and fresh ones. These wonderful products are perfect as a gift as you don't have to worry about them getting withered because they have already been remastered into an even beautiful product.
WHAT PEOPLE LIKE
GREAT DESIGNS. The shop really has a great collection of dried flowers which are perfect if you are sending someone a gift or you are having a party and looking for the perfect souvenirs. The perfect balance of color, style, and texture has created a stunning design that people will definitely love.
PRODUCTS
Bouquets – $19 to $50
Vase – $11 to $20
DELIVERY AND PAYMENT
PayPal
3.      FLORAL GARAGE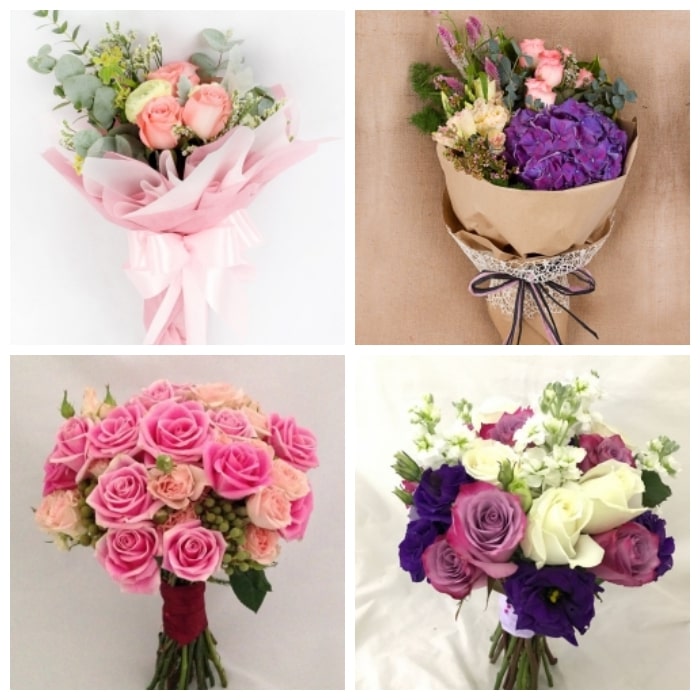 Floral Garage has a large collection of elegantly looking wrapped bouquet of dried flowers appropriate for all kinds of occasions. The shop decided to do this as a business because dried flowers never go out of style. They are always on trend, they do not wither, and they are very classy!
WHAT PEOPLE LIKE
AFFORDABLE ARRANGEMENTS. You'd be surprised to know that the shop that sells truly wonderful wrapped bouquet of dried flowers is the same shop that sold the affordable ones. With this, they reach a wider range of clients and everybody genuinely enjoys their products.
RELIABLE DELIVERY. The shop not only offers free delivery services, but they also provide their service for urgent needs like same day or next day delivery.
PRODUCTS
Hand Bouquets – $39 to $150
Bridals Bouquets – $85 to $300
DELIVERY AND PAYMENT
Visa, Mastercard, Discover, AMEX
4.      FLORISTIQUE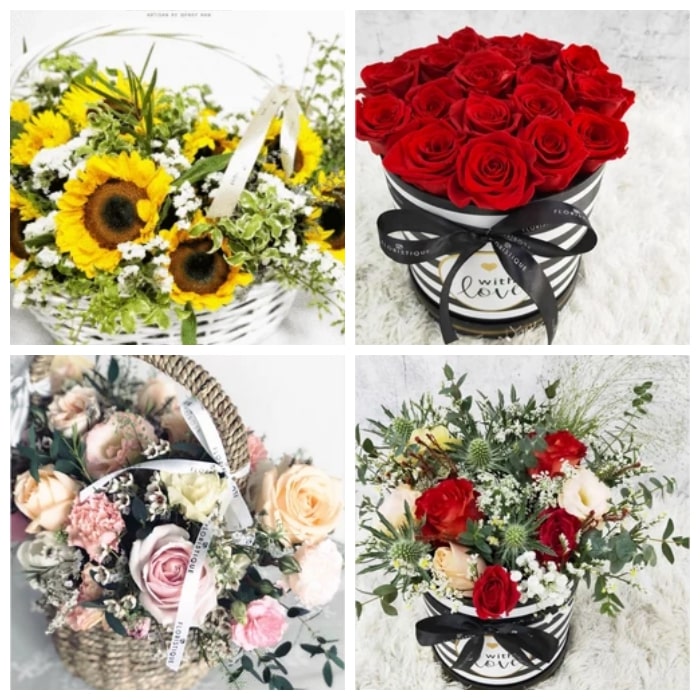 If you are looking for a flower shop that has a really great artistic value, one of your best choices would be Floristique. They have just a great eye for detail and their floral designs are just exceptional. The dried flowers that they make vary from bouquets to box arrangements that are all equally beautiful and in the highest quality.
WHAT PEOPLE LIKE
UNIQUE DESIGNS. The creative team of the shop always strives to create unique and stunning floral designs that will totally awe their beloved clients.
PRODUCTS
Flower Boxes – $65 to $105
Flower Baskets – $65 to $105
Bouquets – $35 to $90
DELIVERY AND PAYMENT
Visa, Mastercard, AMEX
5.      SKINNY BLOOMS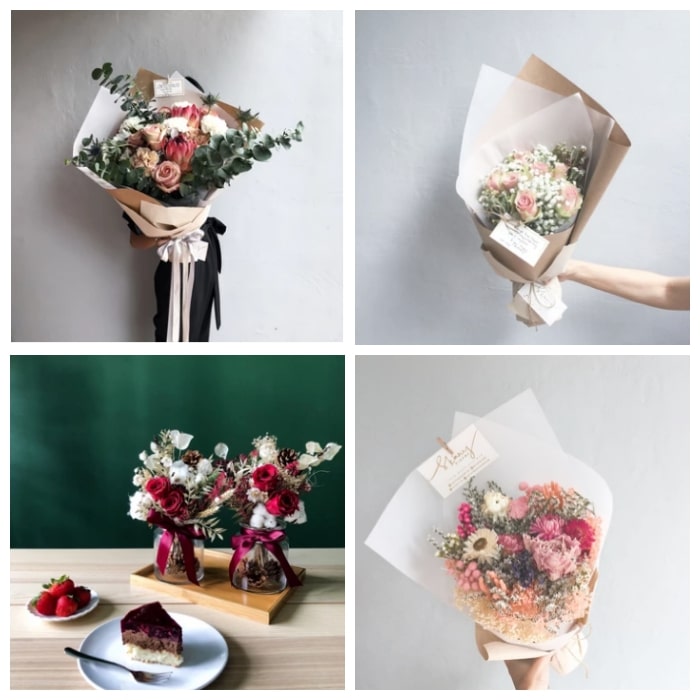 Skinny Blooms does not only aim to sell flowers to its clients but they also want to live by the spirit of giving and caring by creating stunning flowers and offering gorgeous preserved flowers that are ideal as a gift for family, friends, or special someone.
WHAT PEOPLE LIKE
EXTENSIVE SELECTION. Skinny Blooms is more than just a flower shop; it also expands its business and reach by offering other items particularly perfume, jars, luxe pots, and other gift sets that they believe is also appropriate to any kind of occasion.
PRODUCTS
Fresh Flowers – $105 to $200
Everlasting Flowers – $88 to $150
DELIVERY AND PAYMENT
Contact shop for details.
6.      BLOOM ROOM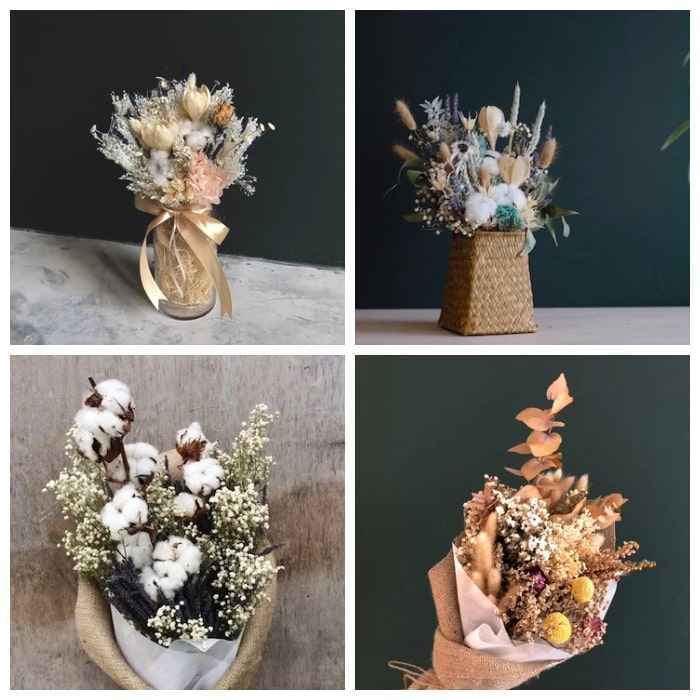 No need to worry if you had a sudden desire for a set of preserved flowers because with Bloom Room you can easily place your order through their seamless online shop, and they offer delivery services everyday! So, whenever and wherever you are, guaranteed that you will be able to get the amazing preserved flowers that Bloom Room creates.
WHAT PEOPLE LIKE
GOOD CUSTOMER SERVICE. One of the best things that Bloom Room has to offer is their good customer service. They always make sure that they are available to attend to all their customers' flower needs.
LONG LASTING FLOWERS. Bloom Room offers preserved flowers that are really long lasting especially if you properly take care of them. With a small amount, you'd get more than what you had paid for.
PRODUCTS
Preserved Flowers – $55 to $200
Dried Flowers – $55 to $200
DELIVERY AND PAYMENT
Cash, PayNow, Cheque
7. SMILE FLORAL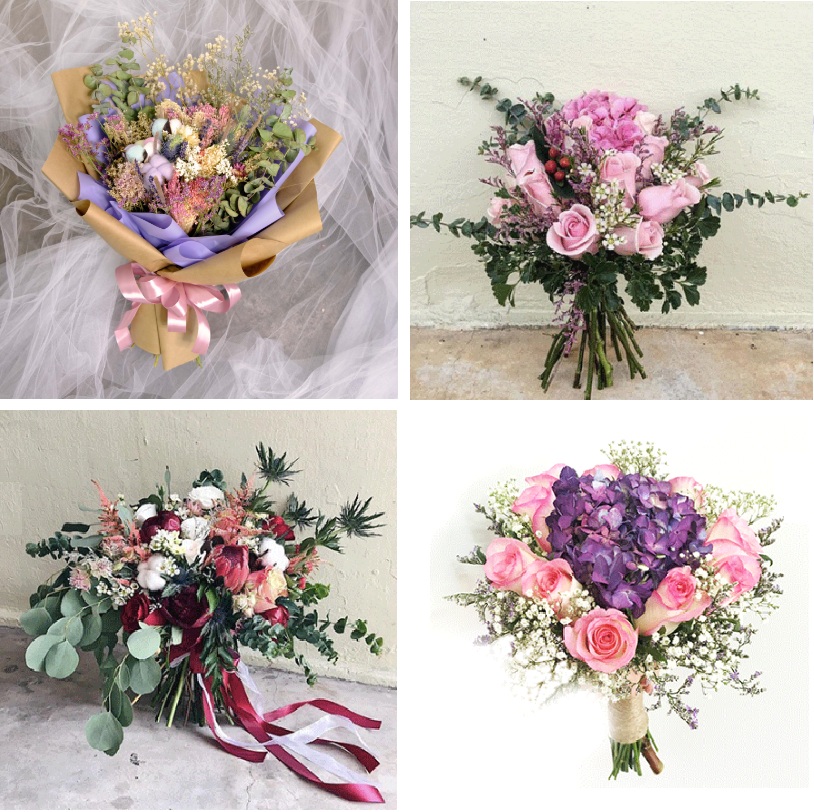 Smile Floral offers a wide range of flower arrangements selection and one of these is dried flowers. These flowers are perfect for those who want to have a pop of color in their homes or offices, yet do not have the luxury of time to constantly take care of them.
The dried flowers provided by Smile Floral are truly long lasting and low maintenance, yet are made with such beauty and elegance.
WHAT PEOPLE LIKE
EASY TO ORDER.

You no longer need to drive all the way to the flower shop just to check their available products and place your order because with Smile Floral, all you have to do is visit their website and in just a few clicks you can quickly make the purchase.

ELEGANT DESIGNS.

If you take a look at the dried flowers collection of Smile Floral, you will definitely be stunned by the elegance and luxury vibe that it brings. These arrangements are perfect to be placed on office tables so add a pop of color.
PRODUCTS
DRIED FLOWERS
BOUQUETS
FLOWER STANDS
HAMPERS
DELIVERY AND PAYMENT
Accepts payments through Visa, Mastercard, AMEX, Direct Bank Transfer
8. GERBIL'S GARDEN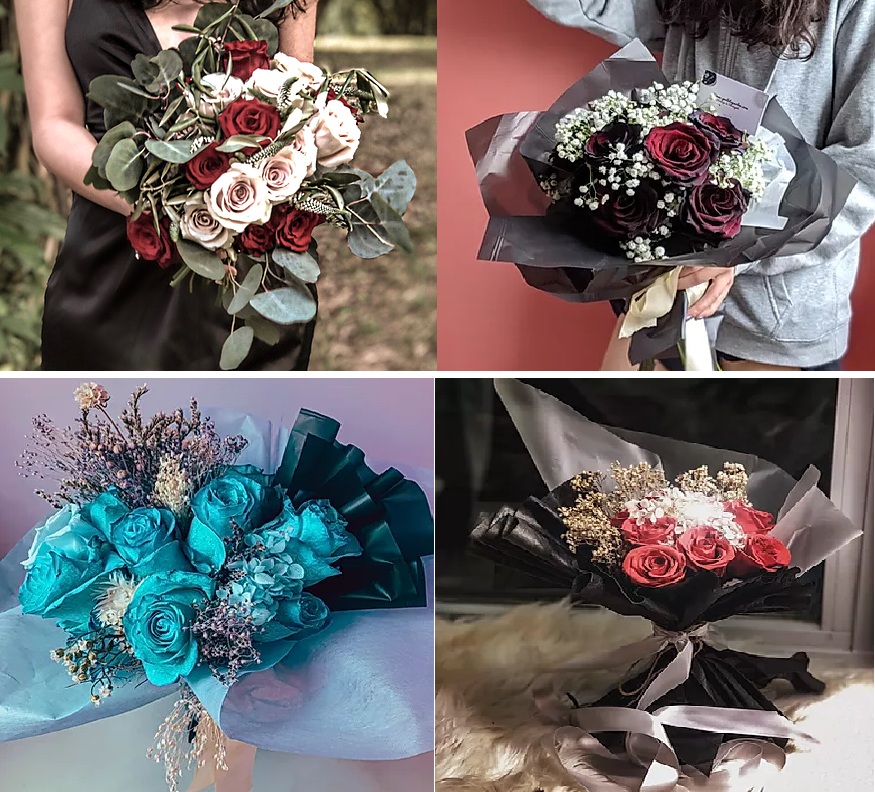 Gerbil's Garden pride themselves with their incredible expertise when it comes to flower arranging. 
Their team is composed of professional florists that are truly passionate about combining art and flowers, thus resulting in their beautiful collection of flowers that perfectly suited for all kinds of occasions and seasons. 
They promise that wherever you are in the country, they will find a way to reach you for you to experience the beauty that their flower products elicit.
WHAT PEOPLE LIKE
GOOD CUSTOMER SERVICE.

Despite servicing a large scope of clients, the shop is still able to accommodate all inquiries and concerns sent to them and they maintain a good relationship with their beloved clients.

ORIGINAL DESIGN.

The creative team of the shop always refreshes their flower designs and consistently comes up with new, more sophisticated designs that match the trend. While they keep the classics, they also aim for modern designs that definitely go with any occasion or theme of events.
PRODUCTS
BESPOKE ARRANGEMENTS
WEDDING FLOWERS
DELIVERY AND PAYMENT
Contact shop for more details.
9. PETITE FLEUR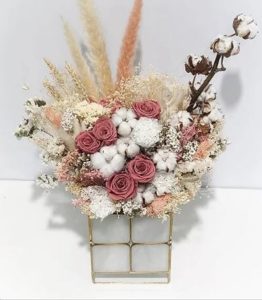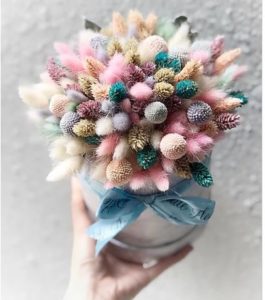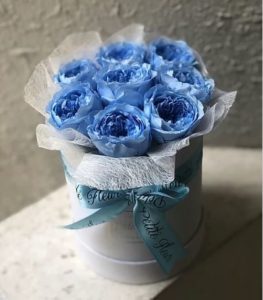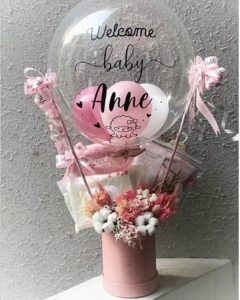 At Petite Fleur, they create and delivery handcraft bouquets for every occasion using only premium blooms. This means that high-quality flowers you or your recipient can get from them are nurtured to last longer than average.
One happy customer named Shaminder shares "Dear Petite Fleur, Thank you for delivering a stunning bouquet to my friend! She loved them! Your service from ordering to delivery was impeccable. Highly recommended and will definitely be ordering again. Many thanks!"
SPECIALTY
Premium hand bouquets
SELECTION SIZE
Large
STARTING PRICE
$22.00
DELIVERY FEE
Free
WEBSITE
https://www.petitefleursg.com/
SOCIAL MEDIA
https://www.instagram.com/petitefleur_sg/
https://www.facebook.com/petitefleursg/
CONTACT DETAILS
+65 9270 8473
[email protected]
WHAT PEOPLE LIKE
DELICATELY DESIGNED FLOWERS. Each arrangement is elegantly fashioned with an eye for detail – and is individually a vibrant expression of art and beauty.
INTERNATIONAL DELIVERY. Aside from having cheap bouquets, they are also embracing the idea of going global. As a matter of fact, they are now accommodating deliveries to be sent out to Asia and Europe.
PRODUCTS
FLOWERS BY OCCASION
FLOWERS BY TYPE
WEDDING AND CORPORATE FLOWERS
DELIVERY DETAILS
Contact the Petite Fleur for more information