The beauty of nature stimulates creativity. Sometimes, a simple walk in the park or swimming at the beach inspires the mind to create wonderful pieces of art. These are just a few ways to induce our creativity. You could also help a friend experiencing writer's block or creative drought by sending nature's beauty right at their doorstep. That's right send flowers and help a friend! This might just be the perfect gift they need to push through. Here are the best flower delivery service providers in Norwich.
1. ELIZABETHS THE FLORIST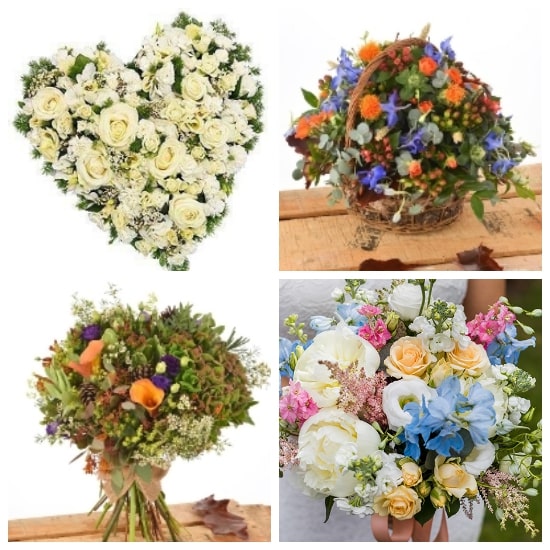 Elizabeths The Florist is one of the most prominent flower shops in Norwich having one primary goal which is to provide its customers with the opportunity to afford high quality of flowers without having to spend a large amount of money. Their team also aims to create unique and original designs that will give pride to their shop.
| | |
| --- | --- |
| SPECIALTY | Premium flowers |
| SELECTION SIZE | Medium |
| STARTING PRICE | Contact the shop for the price list |
| DELIVERY FEE | Calculated at checkout |
| WEBSITE | https://www.elizabeths.co.uk |
| SOCIAL MEDIA | FB:https://www.facebook.com/Elizabethsflorists IG:@elizabethstheflorists Twt:@Elizabeths_1948 |
| CONTACT DETAILS | 01603 617829 |
WHAT PEOPLE LIKE
EXTENSIVE ADD ONS. Aside from selling flowers, the shop also offers other items that are truly perfect to complete the package deal. One thing that they are also best in is their gift items that will definitely make any gifting more special because you have your flowers made by Elizabeths The Florist.
CLIENT-ORIENTED. Elizabeths The Florist always makes sure that their customers are attended and taken care of by the friendly staff. They want them to know that they are always available for them to address all their concerns regarding their flower needs, this is why their previous customers have given them high ratings when it comes to trustworthiness and reliability.
PRODUCTS
Sympathy Flowers
Wedding Flowers
DELIVERY AND PAYMENT
Visa, Mastercard, AMEX, Worldpay
2. LIBBY FERRIS FLOWERS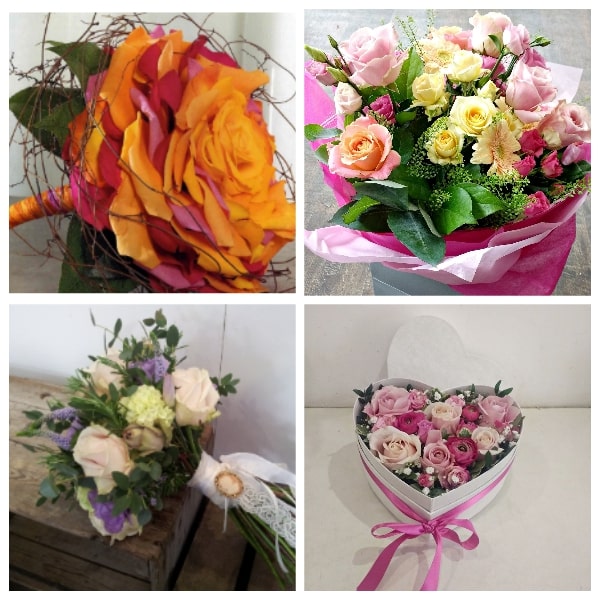 Libby Ferris is an online shop dedicated to help you reach your loved ones by sending them fresh flowers at the convenience of your home. By just simply logging on to their website, you will be welcomed by hundreds of their collections of flowers arranged in different styles, colors, and sizes.
WHAT PEOPLE LIKE
FLOWER SCHOOL. The shop does not only share the beauty of their creations, but they also extend their services by offering flower school where the aspiring florists can be able to learn firsthand on how to properly arrange flowers.
EASY TO COMMUNICATE WITH. Since the shop is online-based, they made their customer service more reachable by allowing their clients to get in touch with them anywhere and wherever they are. They can just simple go to their website or give them a call and share your concern and they guarantee to get back to you with answers in no time.
PRODUCTS
Sympathy Flowers
Wedding Flowers
DELIVERY AND PAYMENT
Contact shop for details.
3. PICK A LILY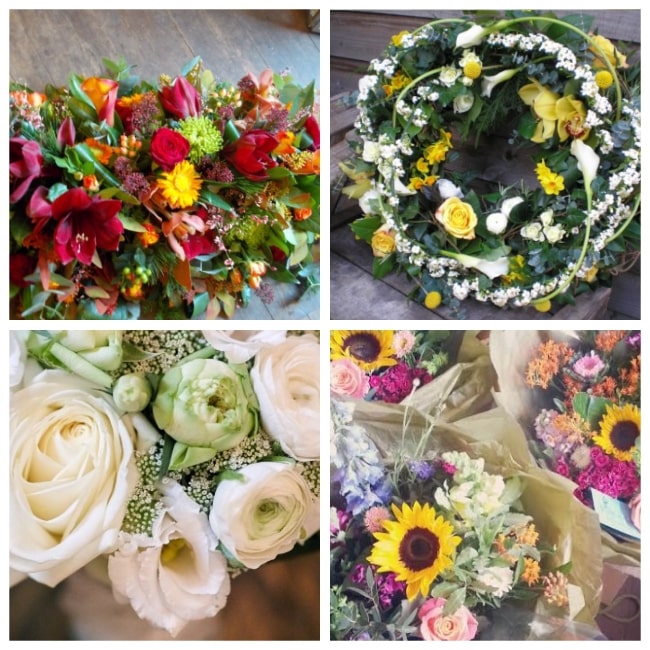 Pick A Lily has been one of the go-to flower shops in Norwich because of its good reputation in creating and delivering flower arrangements. In those long years being in the business, they were able to handle thousands of orders from different clients which make them a reliable and trustworthy shop. They gained enough experience from their previous transactions to really understand how the industry works so you can really put your trust in them that they will take care of all your orders and deliver them in the best ways.
WHAT PEOPLE LIKE
GUARANTEES FRESH FLOWER COLLECTION. The shop only wants what they know is best for their clients to they make sure to always have a set of fresh flowers in their shop and they can guarantee that they change their supply every time to retain its freshness and beauty.
CONVENIENT SHOPPING. Oleander Flowers wants to secure the welfare of their beloved customers that is why they enabled online shopping for them to experience and see the shop's wonderful flower collection at the convenience of their homes. You can just simply browse, select, and checkout your orders and voila, you have your orders placed and waiting to be delivered.
PRODUCTS
DELIVERY AND PAYMENT
Contact shop for more details.
4. HEART OF HEIDI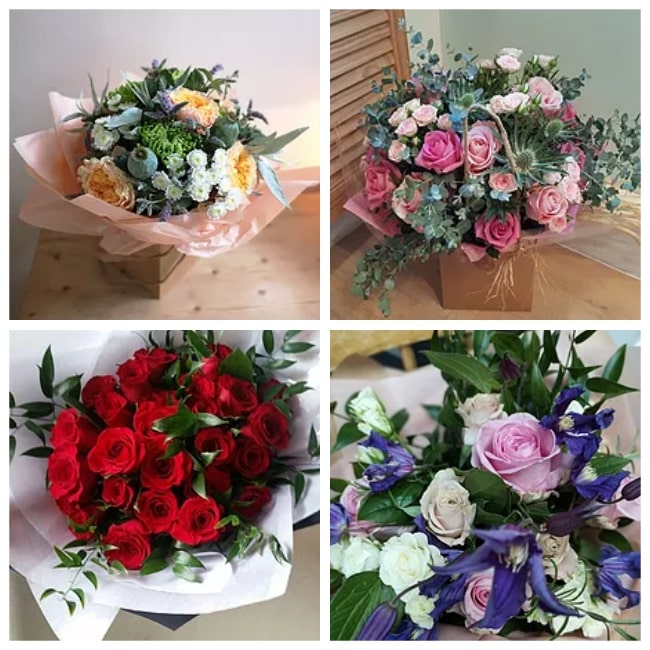 Heart of Heidi is another online flower and gift shop that aims to reach not only the area of Norwich but also its neighboring cities. With their truly extensive collection of fresh flowers and other gift items, they can be considered as your go-to online shop that can surprisingly cater to your all kinds of needs. Whether it is a bouquet for a special someone or a cake for your mom's birthday, Heart of Heidi got you covered.
WHAT PEOPLE LIKE
AFFORDABLE CHOICES. Sending gifts does not always have to be expensive and with the help of Heart of Heidi you will be able to make your loved ones smile without having to spend a lot of money. Let them know that you appreciate them by sending them flowers originally made by Heart of Heidi.
PRODUCTS
Fresh Flowers – €25 to €100
Handmade Flowers – €30 to €50
DELIVERY AND PAYMENT
Delivery schedule is Monday to Saturday 10am – 6pm.
5. ELLEN'S FLORIST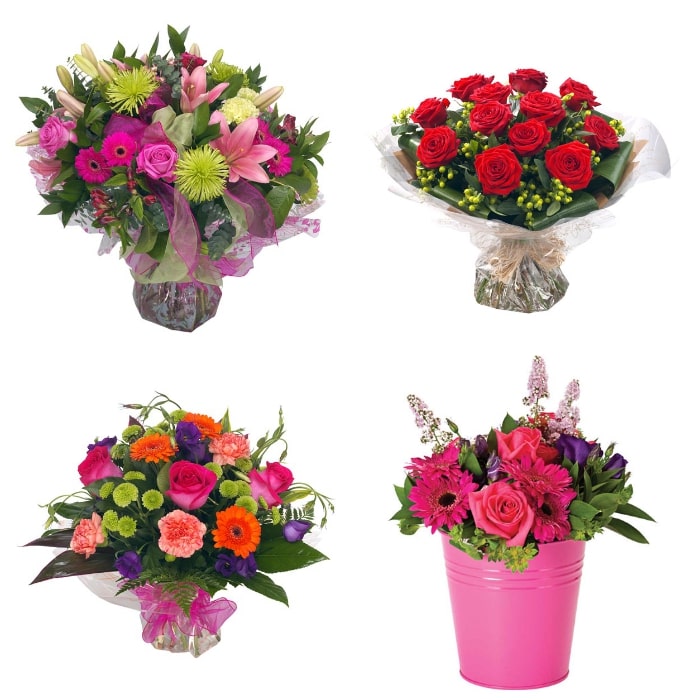 Ellen's Florist own a large collection of stunning, elegant-looking flowers that their creative florists originally designed themselves. They pride themselves with their stylish fashion in flower arrangement and you will be able to easily experience this if you decide to have your next flower arrangements be made by them.
| | |
| --- | --- |
| SPECIALTY | Traditional arrangements |
| SELECTION SIZE | Large |
| STARTING PRICE | Contact the shop for the price list |
| DELIVERY FEE | Starts at €5.95 |
| WEBSITE | https://www.ellensflorist.co.uk/ |
| SOCIAL MEDIA | |
| CONTACT DETAILS | 01603 478033 |
WHAT PEOPLE LIKE
ELEGANT DESIGNS. Sometimes, to see elegant-looking flowers is all you need to brighten up your day. Whether it is arranged in beautiful silk wrap, or lined up in a luxurious-looking box, or maybe displayed with a vintage vase, the elegance of flowers will truly shine and make the atmosphere even brighter.
VALUE FOR MONEY. Ellen's Florist understands that their customers really make an effort to be able to afford such high quality flower arrangement that is why they show their appreciation for their loyalty by making sure that all the products that they provide are of the best quality in town. They want their customers to know that every single penny spent on their orders are truly worth its price.
PRODUCTS
Corporate Flowers
Wedding Flowers
DELIVERY AND PAYMENT
Major debit and credit cards.
6. ROSE HIPS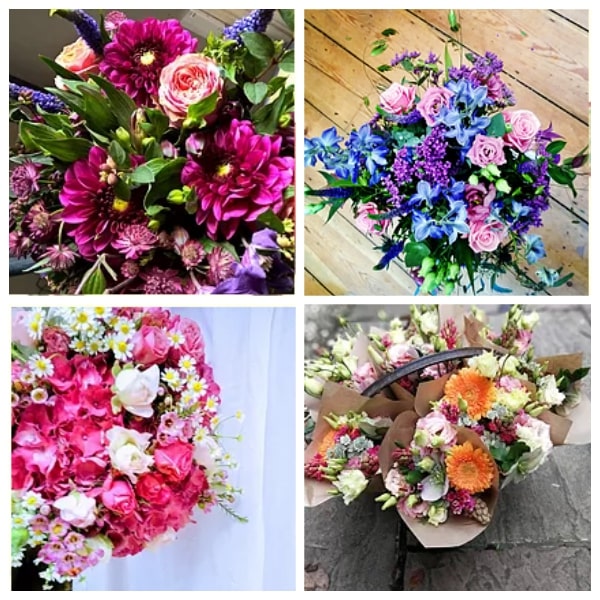 No matter the situation may be, trust that Rose Hips is always ready to serve you with their finest flowers and excellent service. With their large collection of flowers arranged into various designs that come in different colors and sizes, they can guarantee that they can provide you with any flower needs that you may have.
SPECIALTY
Fresh blooms
SELECTION SIZE
Large
STARTING PRICE
Contact the shop for the price list
DELIVERY FEE
Calculated at checkout
WEBSITE
https://www.rose-hips.co.uk
SOCIAL MEDIA
FB:https://www.facebook.com/pages/Rose-Hips/819825651446267
IG:@rosehipsnorwich Tviveflowerswt:@
CONTACT DETAILS
01603 964184
WHAT PEOPLE LIKE
CONVENIENT SHOPPING. Preparing for your wedding really includes thousands of work and the very least that Rose Hips can do is to help you shop conveniently by logging on to their online shop which can be accessed through their website. In there, you will be surprised by how wonderful their collections are and they even prepared wedding packages for you that will be totally practical and useful.
STUNNING DESIGNS. Every couple who are preparing for their wedding only wants the best items, venue, food, and designs that they can find and one the best decisions that you will be making is if you let Flower Hips handle all your flower needs. They guarantee that they will bring you their best work and that you wedding will be the most beautiful event of the year.
PRODUCTS
Wedding Flowers
Sympathy Flowers
DELIVERY AND PAYMENT
Contact shop for details.
7. HANNAH'S FLORIST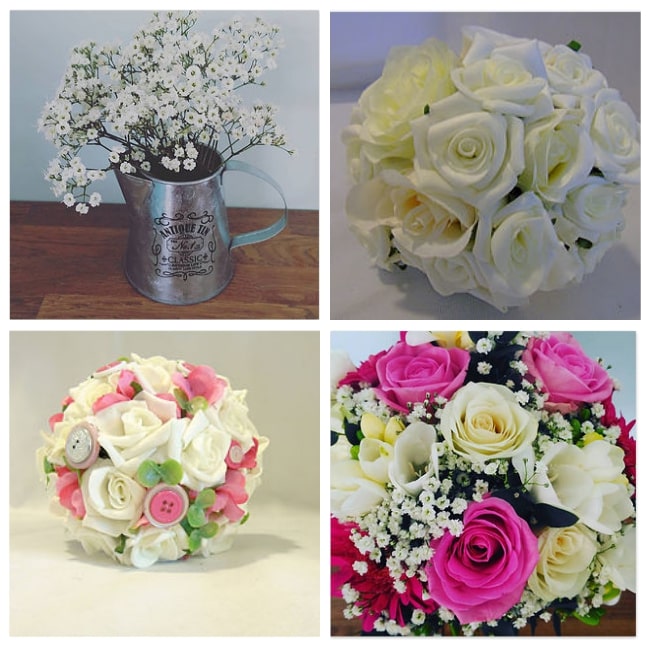 Hannah's Florist firmly believes that sending flowers does not have to be expensive. You can express your love towards someone even if you are working on a tight budget. If you want to know how this is all possible, you should definitely check the collection of Hannah's Florist and see for yourself their stunning flower collections that are really affordable yet beautifully made.
WHAT PEOPLE LIKE
VALUE FOR MONEY. Hannah's Florist understands that every single centavo spent on every order made is important. They want their clients to know that they can trust them in taking care of their orders and that all their expenses are appreciated, thus they truly make an effort to create a beautiful flower arrangements that will justify the money spent on each of them.
GOOD RELATIONSHIP WITH CLIENTS. Aside from making sure that their flower products are well taken care of, they also always check on the comfort and satisfaction of their customers. They make sure to build a good relationship with their customers for them to know that they are to be trusted and worth visiting.
PRODUCTS
Wedding Flowers
Spring Flowers
DELIVERY AND PAYMENT
Visa, Mastercard
8. MARGARET EMMS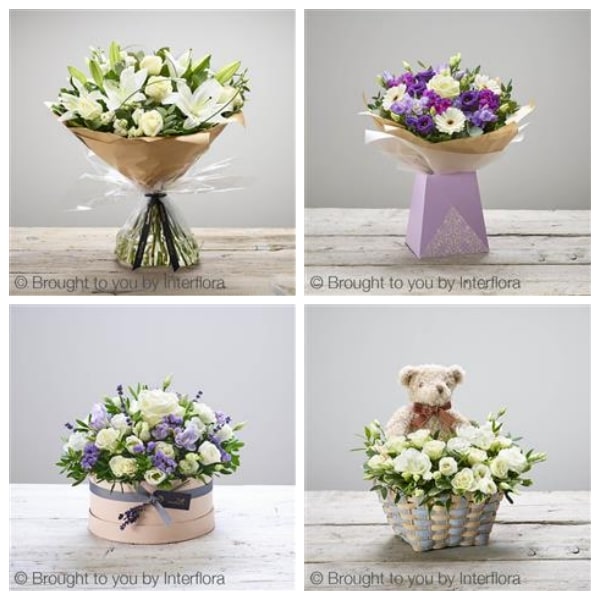 Margaret Emms is more particularly known to create beautiful flower arrangements for weddings. Their elegant designs that are originally made by their wonderful florists truly make every wedding even more special than they already are. Their careful combination of color, texture, and style really adds beauty and lightens the ambiance of the set.
WHAT PEOPLE LIKE
AFFORDABLE PRICES. Margaret Emms makes sure that they can reach the people of Norwich regardless of their budget. They want all of them to experience the beauty and joy that their flowers provide without having to think about their expenses. This is why they make an effort to create high quality products at very reasonable prices.
CATERS TO BIG EVENTS. More than just delivering bouquets to various residences, the shop also caters to big occasions such as weddings and corporate events. With their skills and facilities, they are able to provide excellent service to whatever event it may be.
PRODUCTS
Basket Flowers – £30 to £52
Hand-tied Flowers – £26 to £71
DELIVERY AND PAYMENT
Visa, Mastercard, Maestro, AMEX
9. CROWN HOUSE FLOWERS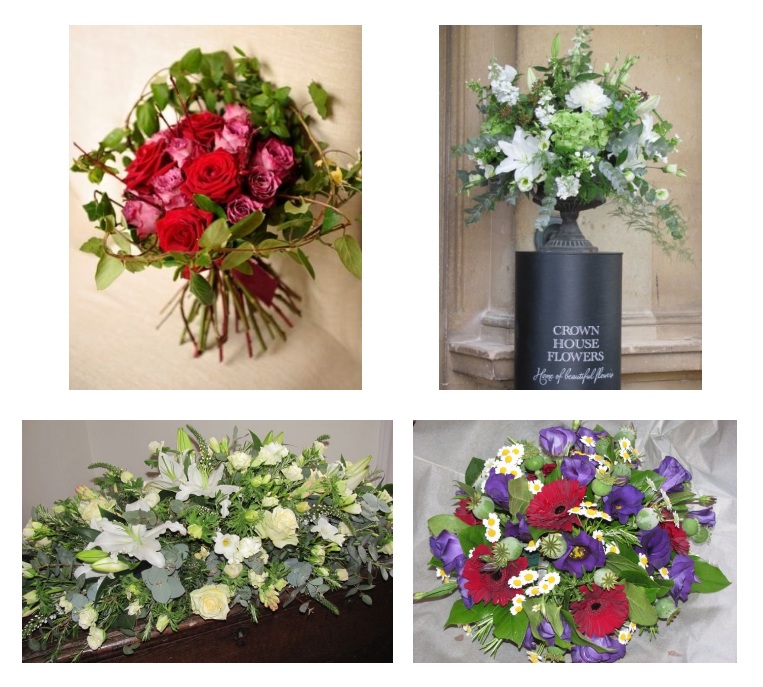 Crown House Flowers believes that flowers should be something uniquely special for each of their clients that is why they make sure that no flower arrangement from their shop is similar. They specialize in bespoke flower arrangements, ranging from traditional to contemporary styles.
WHAT PEOPLE LIKE
UNIQUE ARRANGEMENTS.

Crown House Flowers always go the extra mile when providing floral arrangements that is why they see to it that all of their products are uniquely beautiful and will suit any kind of options.

EXCELLENT STAFF.

Customers praised their staff for being accommodating and helpful in terms of suggesting and recommending flowers from the shop. They have excellent service in making sure that all the preferences of the customers are taken care of.
PRODUCTS
BOUQUETS
WEDDING FLOWERS
SYMPATHY TRIBUTES
DELIVERY AND PAYMENT
The shop delivers regularly to: Holt, Norwich, North Norfolk, Aylsham, Horstead, Coltishall, Spixworth, Horsham St Faith, Hainford, Drayton, Taverham, Old Catton, Sprowston, Reepham and Broadland.
10. THE FLORIST SHOPS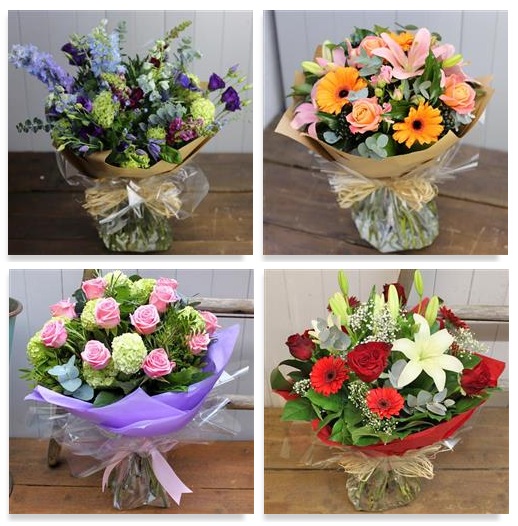 Sweden Florist online is a premium local flower shop which was established back in 2012. With their course of experience, the shop is able to provide services to thousands of different clients all over Norwich. The shop always prioritizes the satisfaction of their customers that is why they guarantee that all their flower products are fresh and in best quality.
WHAT PEOPLE LIKE
SAME DAY DELIVERY.

If you wish to have your orders delivered on the same day you made the purchase, the shop will happily do so. Just make sure to place your orders by 2pm Monday to Saturday, online, by telephone or in person.

GOOD CUSTOMER SERVICE.

The shop is praised for their wonderful treatment to their customers. From the time they place their orders up until the delivery service, the shop never fails to provide their clients with excellent service.
PRODUCTS
WRAPPED BOUQUETS
SPRING FLOWERS
WEDDING ARRANGEMENTS
SYMPATHY FLOWERS
DELIVERY AND PAYMENT
The Florist Shops delivers flowers from Monday to Friday 8am until 6.30pm, Saturday 8am until 5pm. No delivery on Sundays.