Who says you need to compromise quality for more affordable prices? Check out these local Peterborough florists who continue to prove that budget flowers don't mean tacky products. These flower delivery shops enable everyone's access to quality yet affordable products.  Now go and pick the perfect gift for your loved one. We promise it won't break the bank! If you're interested, here are eight of the most budget friendly flower delivery services in Peterborough.
1.      TWIGGS & BOWS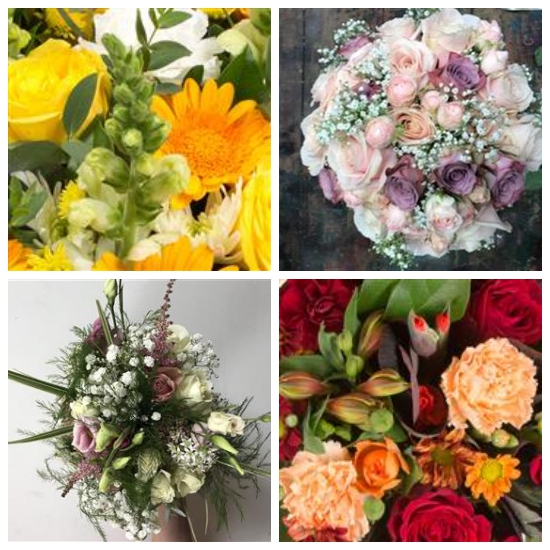 Twiggs & Bows pride themselves with their incredible expertise when it comes to flower arranging. Their team if composed of professional florists that are truly passionate about combining art and flowers, thus resulting to their beautiful collection of flowers that perfectly suited for all kinds of occasions and seasons. They promise that wherever you are in the country, they will find a way to reach you for you to experience the beauty that their flower products elicit.
WHAT PEOPLE LIKE
LARGE SELECTION. Twiggs & Bows has a large inventory of fresh flowers that they turn into wonderful arrangements perfectly suited for all kinds of events and season. Whether you want something simple for a random day gift or maybe something grand for a romantic dinner, they can guarantee that they will provide you with the best products and services that they could offer.
EXTENSIVE ADD ONS. Aside from arranging beautiful fresh flowers, the shop also offers gift items that they guarantee to be always in the highest quality. These gift products may be combined with your choice of flowers to complete your gift package, and you can even have them delivered altogether.
PRODUCTS
Autumn Flowers – £24 to £60
Wedding Flowers 
DELIVERY AND PAYMENT
Visa, Mastercard, Maestro, PayPal
2.      BURGHLEY FLOWER CENTRE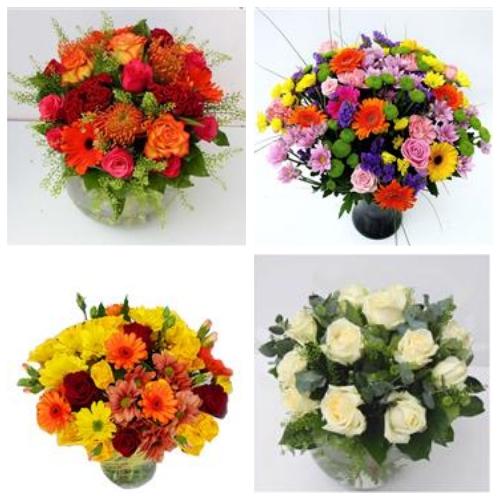 Burghley Flower Centre has been in the industry for a very long time. Over the years the shop has evolved from being a simple flower shop that creates different kinds of arrangements to an online business that has credible order tracking system to ensure that the orders arrive safely and on time. The shop caters to all kinds of flower needs, may it be for a birthday, wedding, or funeral.
WHAT PEOPLE LIKE
SAME DAY DELIVERY. Burghley Flower Centre offers not just high quality of delivery service, but also an efficient one. They make sure that all their customers are satisfied with their orders and they don't them wait for long hours or long nights so they offer a same day delivery and they guarantee that your orders will arrive in best condition and with no delay.
AFFORDABLE ITEMS. The shop wants to expand its reach and with that they make sure that their flower arrangements are sold at very affordable prices so money could not hinder anyone from buying one. Rest assured that the quality of their products is not compromised.
PRODUCTS
Autumn Flowers – £24.99 to £34.99
Hand-tied Bouquets – £29.99 to £70.99
DELIVERY AND PAYMENT
Visa, Mastercard, AMEX, PayPal
3.      FINESSE FLOWERS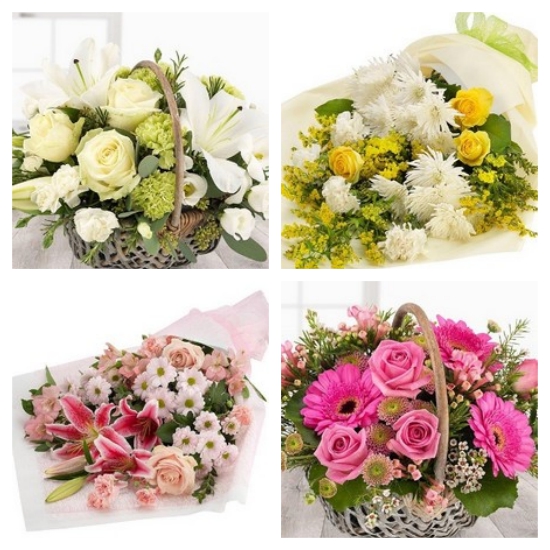 Finesse Flowers is an independent business that has started in 2007. The shop has been running their business for more than 10 years and now they keep on expanding their shop and establishing themselves online. They guarantee that they can provide you with excellent quality of service through their credible expertise in arranging and delivering flowers within the area of Peterborough.
WHAT PEOPLE LIKE
DIVERSE COLLECTION. While the shop proudly offers a stunning flower arrangements of their unique and original designs, they also offer other items that they believe will give extra impact to the total package of your choice of flowers. They have gift baskets, party decorations, funeral arrangements, potted plants, and many more.
PRODUCTS
Sympathy Flowers
Flower Bouquets – £29.99 to £55.99
Flower Baskets – £34.99 to £69.99
DELIVERY AND PAYMENT
Visa, Mastercard, AMEX
4.      FLEUR BY LIZZ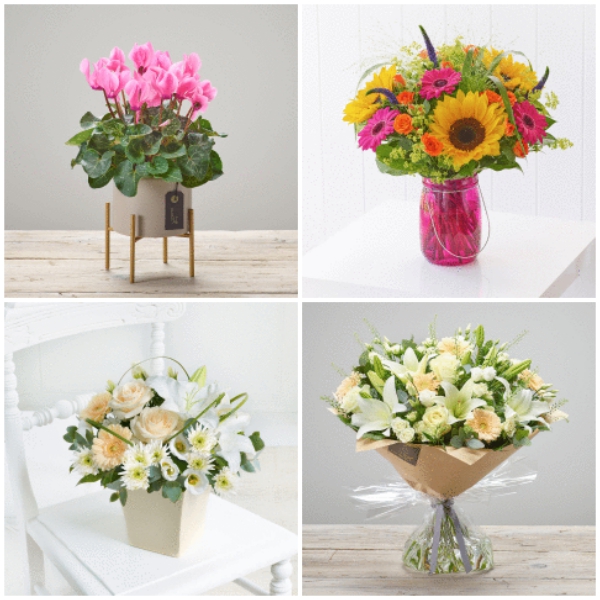 Fleur by Lizz is one of the best online flower shops in Peterborough. Their large collection of fresh flowers are comprised with different kinds of arrangements starting from the simple vase arrangements to unique and dazzling wrapped bouquets. The team is composed of professional florists that truly create incredibly wonderful flower arrangements for all kinds of occasions.
| | |
| --- | --- |
| SPECIALTY | Wrapped bouquets |
| SELECTION SIZE | Large |
| STARTING PRICE | Starts at £22 |
| DELIVERY FEE | Calculated at checkout |
| WEBSITE | http://www.fleurbylizz.co.uk/ |
| SOCIAL MEDIA |   |
| CONTACT DETAILS | 01733 311159 |
WHAT PEOPLE LIKE
AFFORDABLE ITEMS. If you want to avail high quality of flower products but also having problems in terms of budget, you don't have to worry because there are flower shops that offer the finest flower arrangements at very reasonable prices and of them is Fleur by Lizz.For under $50, you can already have a decent set of flowers for yourself or your loved ones.
LARGE SELECTION. The shop has all kinds of flowers readily available for purchase. They understand that one occasion is different from the other so they make sure to create theme-appropriate flowers to make sure that they can cater to whatever kind of flower needs you may have.
PRODUCTS
Sympathy Flowers – £33 to £100
Autumn Flowers – £22 to £50
DELIVERY AND PAYMENT
Visa, Mastercard, AMEX, Maestro, Delta
5.      THE COUNTRY GARDEN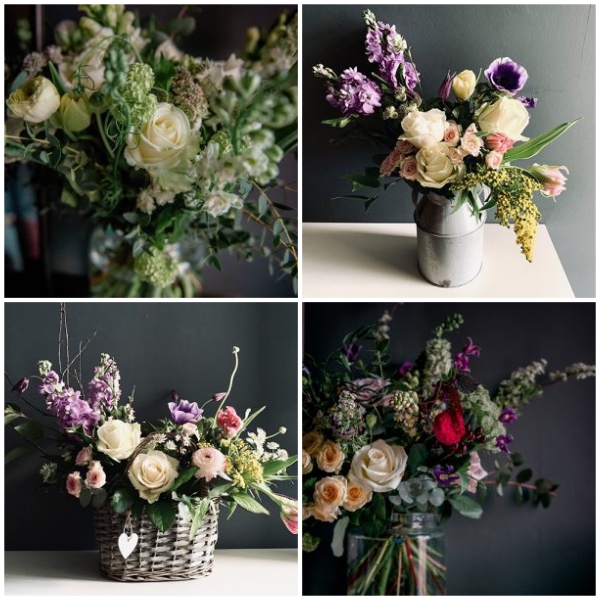 The Country Garden aims to break geographical barriers among their customers and their loved ones by helping them express their feelings and say the words their mouth can't speak through their flower products and services. The shop offers premium quality of fresh flowers along with their excellent customer service. Guaranteed that you will be 100% satisfied with your business with them.
WHAT PEOPLE LIKE
GOOD CUSTOMER SERVICE. One of the best qualities of The Country Garden is their being accommodating and attentive to all their customers' needs. They make sure to always keep close communication with them and as a result, they earn their trust and they keep a good relationship with them.
ON TIME DELIVERY. The shops believe that all time is precious and must not be taken for granted that is why they make sure to deliver the orders on the exact date and time that was agreed upon. They do not want any of their customers to wait or feel unattended.
PRODUCTS
Wedding Flowers – £35.00 to £150.00
DELIVERY AND PAYMENT
Contact shop for details.
6.      KEEPSAKES OF YAXLEY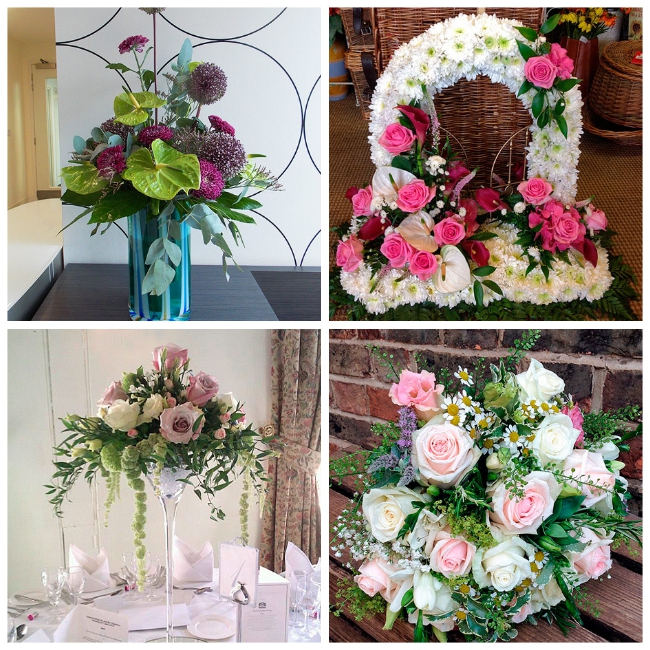 Keepsakes of Yaxley promise to deliver only the finest quality of flowers and provide the best service that they can offer. With their careful combination and balance of color, style, and texture, they were able to create beautiful flower arrangements that will truly bring a smile to whoever receives them. They have a large collection of flowers which you can browse through their online network.
WHAT PEOPLE LIKE
AFFORDABLE PRICES. Having a large budget is not required if you decide to send someone a beautiful set of flowers. All you need is the heart to do it and you will be good to go. Especially with flower shops like Keepsakes of Yaxley where they strive to offer flower products at low prices but still keeps a high quality of items.
ORIGINAL DESIGN. The creative team of the shop always refreshes their flower designs and consistently come up with new, more sophisticated designs that matches the trend. While they keep the classics, they also aim for modern designs that definitely go with any occasion or theme of events.
PRODUCTS
Flower Bouquets
Wedding Flowers
Corporate Flowers
Sympathy Flowers

DELIVERY AND PAYMENT
Contact shop for more information.
7.      FLOWER STATION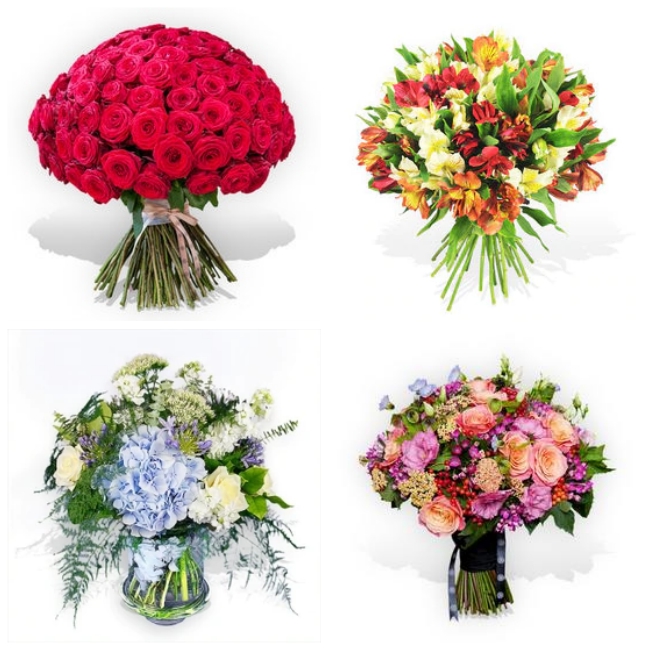 Flower Station started in the year 2001 with the goal of turning their passion for arts and flowers into a rather wonderful business. They aim to share the happiness that flowers bring to all their beloved customers as they firmly believe that there are just words we cannot speak that flowers can. If you have your flower arrangements made by them, they promise to keep them fresh and the best.
WHAT PEOPLE LIKE
GREAT SERVICE. Aside from making sure that their flower products are made from fresh and high quality materials, they also maintain a good relationship with their customers. They want them to know that they value them, and they will strive to always do their best to make sure that their beloved customers are always satisfied with their service.
LARGE SELECTION. Whether you need a flower arrangement for your romantic anniversary dinner, or a stand flower for your newly opened bakeshop, all these are always available at the shop. They have hundreds of fresh flowers available and they are more than willing to create more for you that vary in design, color, and sizes.
PRODUCTS
Birthday Flowers – £34.99 to £60.99
Hand-tied Flowers – £34.99 to £60.99
Luxury Flowers – £34.99 to £60.99
DELIVERY AND PAYMENT
Visa, Mastercard, PayPal, AMEX
8.      FLOWERS BY CAROLINE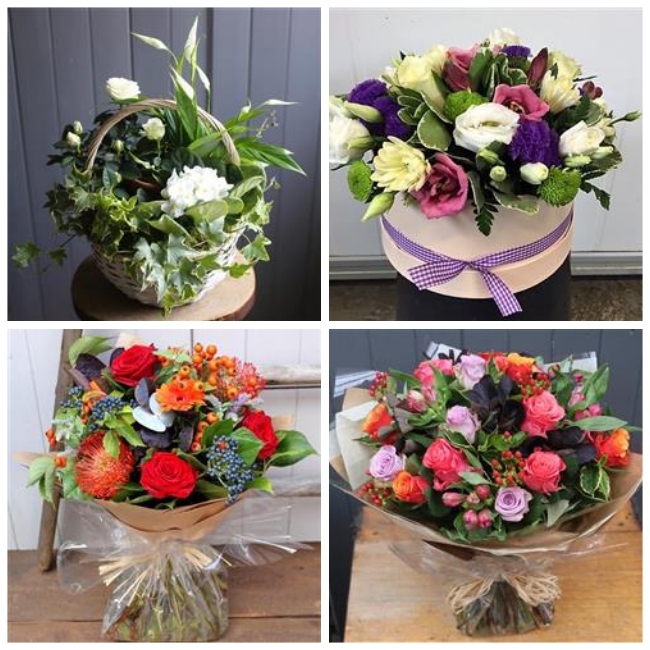 Flowers by Caroline is an online shop that primarily sells flowers to a larger scale in Cambridgeshire. The shop has made shopping easy through their website because all you have to do is visit their website, browse through their collection, place your order, settle your payment, and voila, you would just have to wait for your orders to be delivered. They made the whole process very convenient because they believe that customer comfort and satisfaction must always come first.
WHAT PEOPLE LIKE
AFFORDABLE PRICES. You would not expect that for the kinds of products that they create, knowing that they are all of high quality and best materials, that the shop would offer them at very affordable prices. This is really perfect for those who want excellent quality of products but are sort of having some troubles when it comes to the budget.
PRODUCTS
Autumn Flowers – £20 to £40
Flower Arrangements – £29 to £40
Flower Baskets – £25 to £35
DELIVERY AND PAYMENT
Contact shop for more details.