If you're thinking about what to gift someone for their birthday, you might want to consider giving them the best hampers in Malaysia. You won't even need to go out to purchase them: just give the store a call and they'll deliver it to the given address!
Since we want to help you out, we've listed down some of the stores that offer the best hampers in Malaysia. All these stores come with a great and varied selection of goodies that you can choose to include in your order.
Check them out below to see which store offers the goodies you're looking for.
1.  Giftr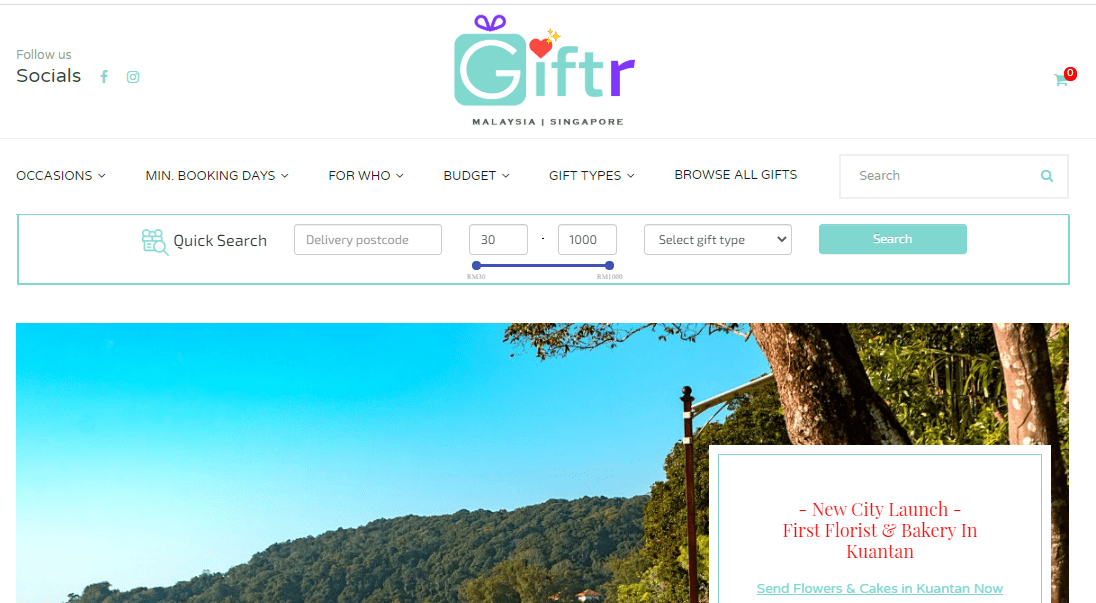 Giftr is known as one of the leading online gift stores in Malaysia, offering a wide range of products. Some of the goodies you can purchase from its website are hampers, wine, chocolates, flowers, cakes, toys, and even balloons.
There are discounts available as well if you use GrabRewards in purchasing any of their products — with some limitations, of course.
You won't have to worry about deliveries as well as this shop offers nationwide deliveries, including even a few areas in Singapore.
What People Like
Nationwide Delivery. Regardless of how far the destination is, Giftr will make sure that your order will be delivered. It even extends its delivery to a number of areas in Singapore.
Order Tracking. Customers can track the location of their order in real time, allowing them to have an idea of what time their order will arrive at the recipient's doorstep.
Products
Hampers
Wine
Chocolate
Cake
Balloons
Delivery and Payment
Visa, Mastercard, and Paypal
2.  Gifts n Ideas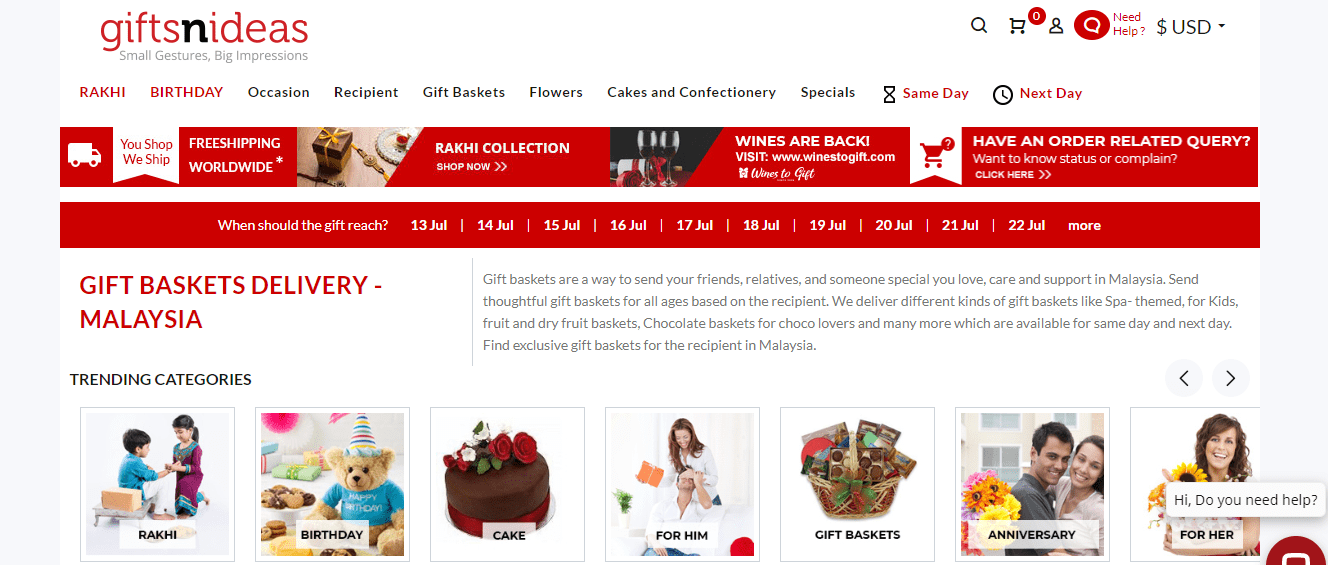 Another online gift shop that sells a wide variety of items is Gift n Ideas. If you're on a tight budget, we strongly recommend buying from them because their products are cheap, ranging from RM20 to RM250.
Some of the products offered by Gifts n Ideas are hampers, chocolates, and flowers. Customers may also choose if they prefer to have their order delivered within the day or the next working day.
What People Like
One reason we call it the top source of the best hampers in Malaysia is its endless discounts to customers, which come with free shipping to different areas in the country.
Products
Hampers
Flowers
Chocolates
Gift baskets
Delivery and Payment
Visa, Mastercard, American Express, and Paypal
3.  Flory Gift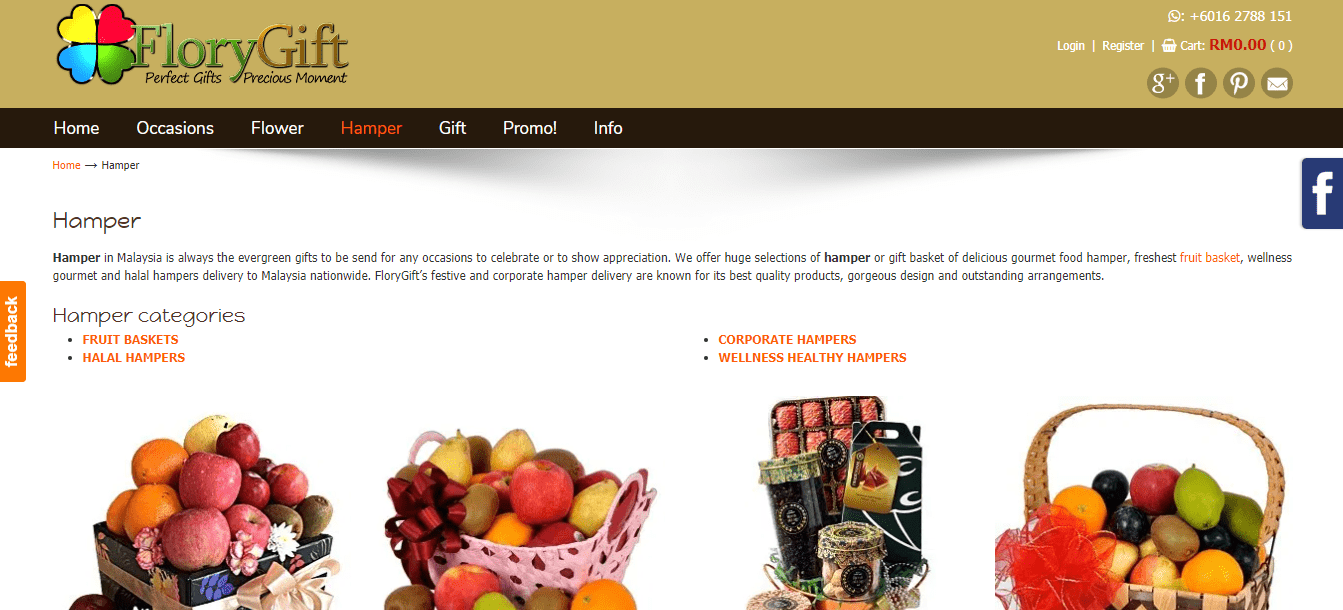 If you're planning on including more flowers in your hampers, you might want to consider checking out Flory Gift. It's one of the few gift stores in Malaysia that specialise in flower and fruit baskets.
Flory Gifts offers free hamper deliveries to the following areas: Kuala Lumpur, Selangor, Klang Valley. Customers may also ask to have their orders delivered within the day without additional charge.
What People Like

For All Occasions. Flory Gifts sells a bunch of products that are perfect for all sorts of occasions, from birthdays to anniversaries. It's the reason it's considered the go-to online gift shop in Malaysia.
Same-day Delivery. If you're in a bit of a rush, you can opt to have your orders delivered to your doorstep within the day, without paying extra, unlike with other online gift shops.
Products
Hampers
Chocolates
Flowers
Fruit baskets
Delivery and Payment
Visa, Mastercard, and PayPal
4.  Gift Hampers Malaysia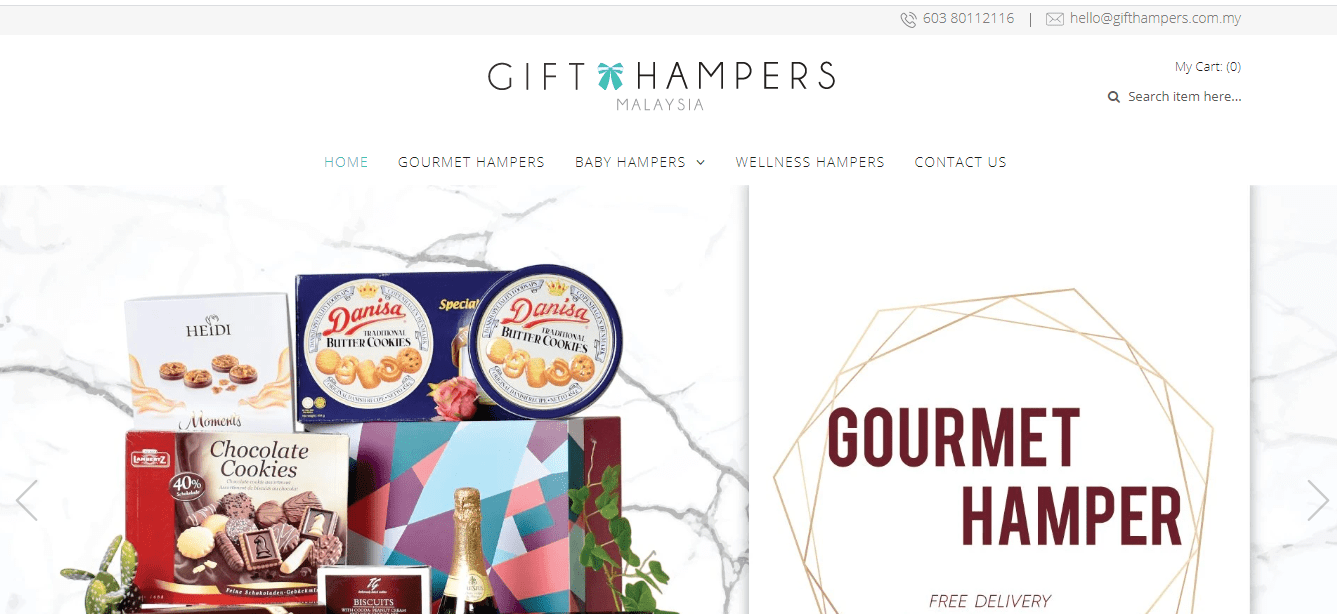 If you're looking for something beyond the traditional hampers, then look no further than Gift Hampers Malaysia. Some of the hampers it offers are wellness hampers, baby hampers, hari raya hampers, gourmet hampers, and even Chinese New Year hampers.
However, their prices are higher compared to other shops. So, we can only recommend buying from them if you can spare the money on a really nice hamper.
Gift Hampers Malaysia also offers free delivery to a number of areas in Malaysia. Even if you're from Singapore, you can still order hampers from them.
What People Like
Free Delivery. Even if their hampers are a bit expensive, you can still save some money because of their free delivery services. Some international orders can be covered by free delivery as well.
Products
Delivery and Payment
Credit Cards
5.  Noel Gifts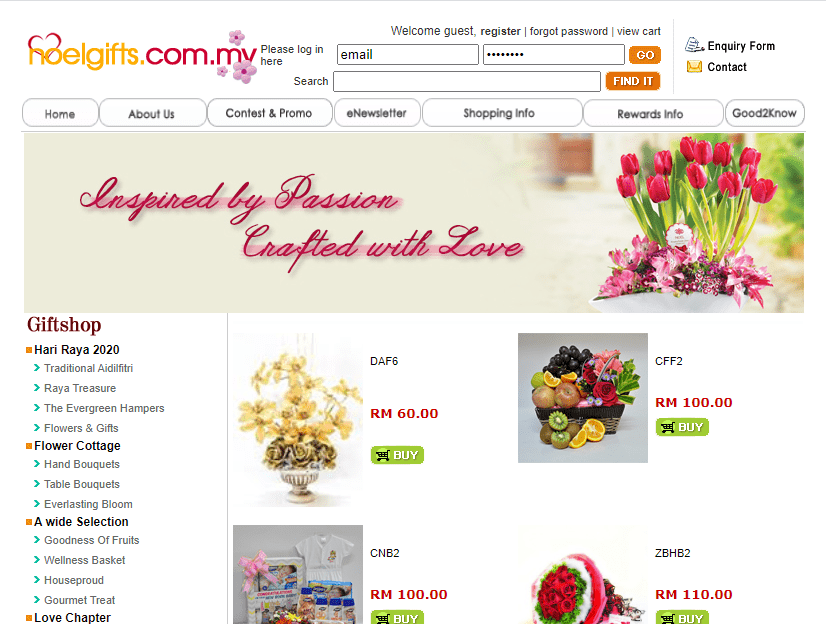 If you're seeking an all-round hamper and flower shop in Malaysia, then Noel Gifts would be the ideal option for you. It offers a wide range of products, from fruit baskets to all kinds of chocolates.
On top of that, Noel Gifts offers themed hampers as well. Customers can buy wellness hampers, birthday hampers, and even baby hampers. You won't have to worry about paying extra for delivery as well because theirs are offered for free!
What People Like
Themed Hampers. You won't have to struggle picking out which goodies to include in your hampers because Noel Gifts offers themed ones. There are hampers dedicated to birthdays, anniversaries, graduation, and many more occasions.
Products
Hampers
Gift baskets
Flowers
Chocolates
Delivery and Payment
Visa and Mastercard
6. Flower Chimp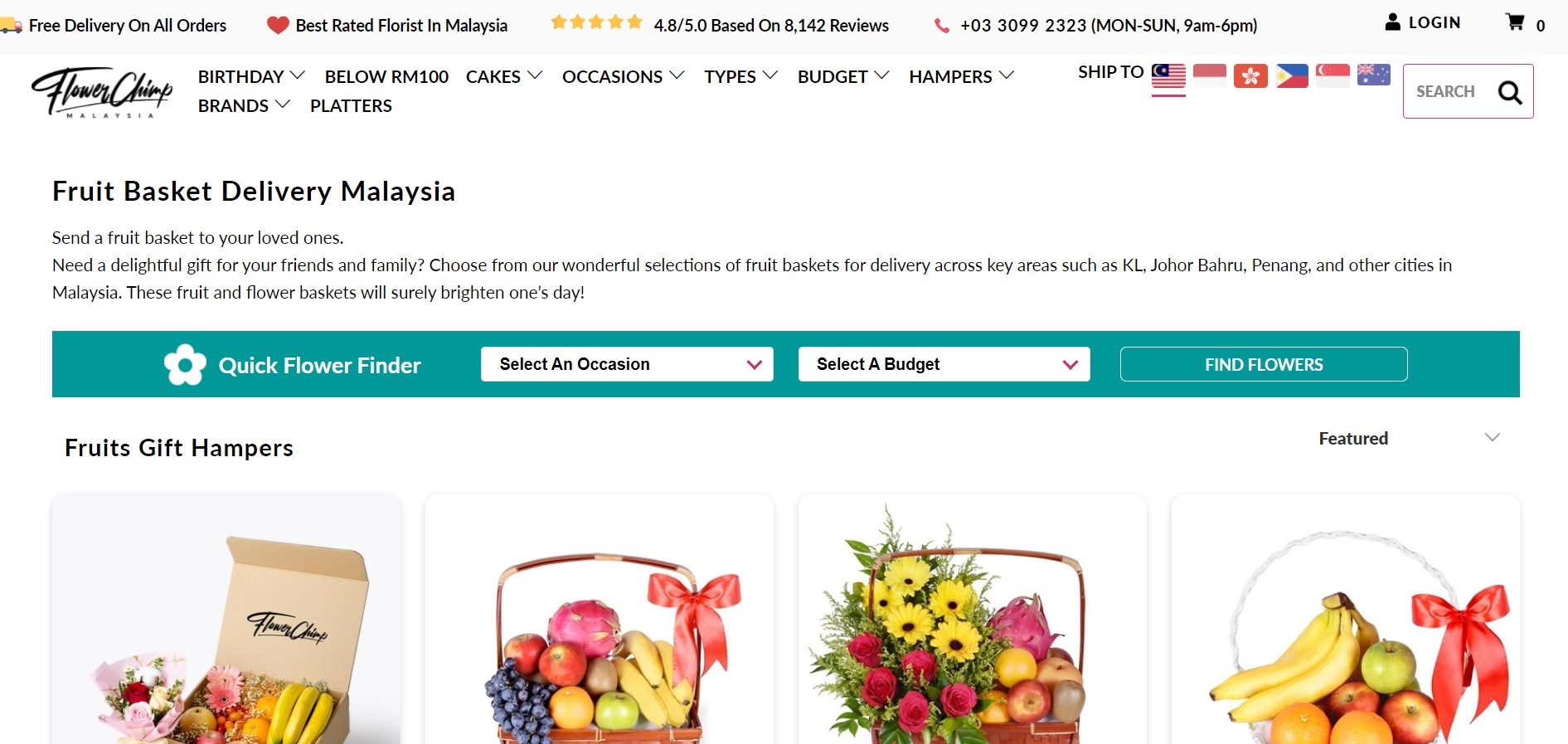 Flower Chimp is one of the best rated shops in Malaysia. They offer fresh blooms, fruit baskets, and a multitude of hampers for various events.
Celebrate occasions with Flower Chimp's help with decorating and gifting of novelties. Check out their items on the website.
What People Like
INTERNATIONAL SHIPPING. What makes Flower Chimp a great choice to buy flowers and gifts is that they have satellites in different countries, which allows you to send your gifts to most parts of Asia. They have a lot of sources and partnerships for different places, so they can have it shipped to your recipients in no time.
BUDGET FLOWERS & HAMPERS. Another thing to like about this shop is that they allot designs and arrangements for specific budgets of their customers. They have flowers and hampers that are cheaper, but also have expensive ones. Rest assured that no matter the price of the item, Flower Chimp maintains great quality of products.
ONE-STOP FLOWER SHOP. Flower Chimp is a one-stop solution for anything and everything you might need as gifts. They have cakes and gift baskets to accompany flowers you buy. They also have snack boxes and other products to buy alone.
Products
Bouquets
Flowers In A Vase
Opening Flower Stands
Funeral & Condolence Flower Stands
Chocolate Bouquets
Flower Boxes
Flower Baskets
Gifts For Men
Fruit Baskets
Newborn Gift Boxes
Snack Box
Christmas Hampers
Cakes & Flowers
Delivery and Payment
Accepts MasterCard, as well as other major credit cards and online payments.