If there's a special occasion coming up, we know just the right gift to bring. Flowers! It's a simple gift that packs a lot of emotion. When receiving or giving out flowers, there's always that giddy feeling in our stomach. This just proves how flowers can make anyone's day! Good thing we compiled the best florists in Jeddah just for you!
1. SÉPALE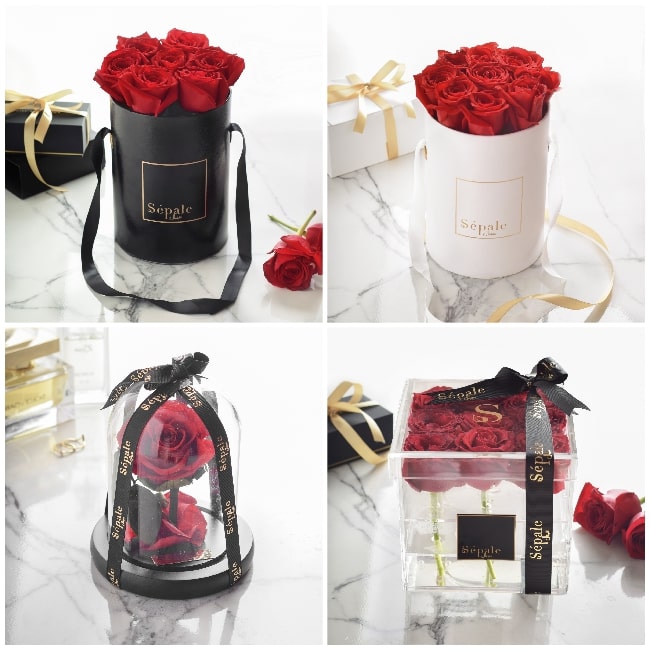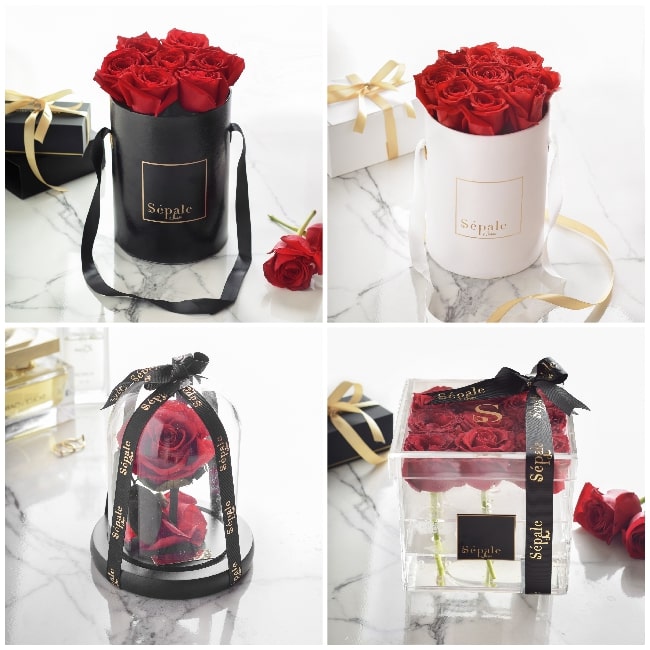 Roses is one of the most romantic flowers you can give to someone. But like any flowers, it will wilt and fade at a given time. Fortunately, Sépale provides roses that can last a year or more. Yup, this flower will last for a very very long time!
| | |
| --- | --- |
| SPECIALTY | Preserved Roses |
| SELECTION SIZE | Moderate |
| STARTING PRICE | 75 SAR |
| DELIVERY FEE | 35 SAR |
| WEBSITE | www.sepale.net |
| SOCIAL MEDIA | Instagram: @sepaleksa |
| CONTACT DETAILS | [email protected] |
WHAT PEOPLE LIKE
PRESERVED ROSES. If you're looking for something unique and long-lasting, then Sépale's preserved roses will do the trick. These roses encased in a beautiful packaging will last for a year or more—the perfect memorable gift.
CHIC PACKAGING. Sépale's minimalist packaging makes the roses shine even more. It's simple and luxurious. Did we also mention practical? Be it acrylic or paper boxes, the packaging helps in maintaining the preserved roses—making it last even longer.
FRESH ROSES LE NEUF. We know we've been raving about Sépale's preserved roses but that doesn't mean they don't have fresh flowers too. We especially like this rose bouquet. The packaging comes with a simple watering system so the cut flowers will remain fresh for a long time.
PRODUCTS
FRESH ROSES LE NEUF: 75 SAR
7 ROSES IN A PAPER BOX: 75 SAR
DÔME DE VERRE: 180 SAR
ROSES IN ACRYLIC BOXES: From 90 SAR
DELIVERY & PAYMENT
They deliver to Jeddah and all over the kingdom. Payment options include Bank Transfer and Cash on Delivery.
2. GRASS FLORIST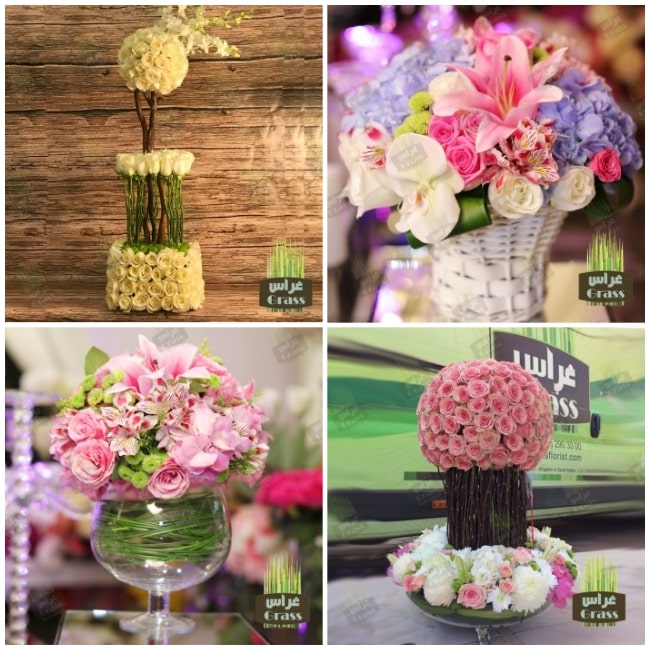 Dubbed as the biggest flower shop in Jeddah, Grassflorist continues to prove why it's ahead of its competitors. There are three things you could always expect from this company: large flower collection, affordable flowers, and efficient delivery. With these three things, no wonder they're leading the game.
SPECIALTY
Flower Centerpiece
SELECTION SIZE
Large
STARTING PRICE
150 SAR
DELIVERY FEE
30 SAR
WEBSITE
https://grassflorist.com/  
SOCIAL MEDIA
Instagram: @grass_florist Facebook: @GrassFloralWeddingsDesign
CONTACT DETAILS
00966500064266 (WhatsApp)
Contact Form
WHAT PEOPLE LIKE
UNIQUE DESIGNS. Level up any event with Gass Florists' eye-catching flower pieces. These intricately designed bouquets will light up any place. Just check their gallery to see the various wedding and events they've catered to.
HIGH-QUALITY FLOWERS AT AFFORDABLE PRICE. At Grass Florist, they believe in honest prices without compromising the quality. Look, for just 150 SAR there's already a number of bouquets for every occasion that you can choose from!
FAST AND RELIABLE DELIVERY. This company focuses on catering to the customers in the Jeddah area. By doing so, they can guarantee a fast and cost-effective delivery service.
PRODUCTS
NEWBORN: from 150 SAR
TEACHER'S DAY: from 150 SAR
VALENTINE'S DAY: from 180 SAR
MOTHER'S DAY: from 180 SAR
DELIVERY & PAYMENT
Delivers from Sat – Thurs (11:00 am – 3:00 pm & 6:00 pm – 10:00 pm) and Fridays (4:00 pm – 7:00 pm & 7:00 pm – 10:00 pm). Payment options include: VISA, MasterCard, American Express, PayPal and Bank Transfer.
3. LITTLE FLORA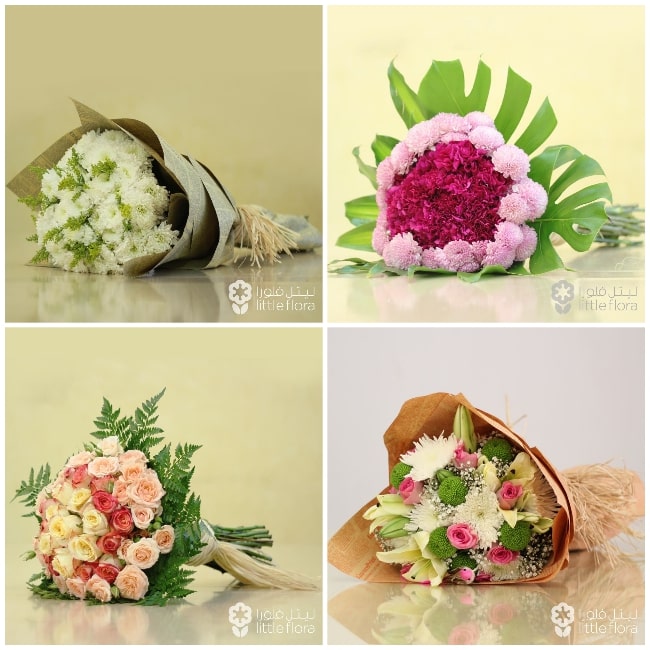 From baskets and bouquets to Tulips and Carnations, Little Flora will deliver high-quality flowers at an affordable price not only in Jeddah but all across Saudi Arabia!
SPECIALTY
Hand Bouquets
SELECTION SIZE
Large
STARTING PRICE
10 SAR
DELIVERY FEE
available at checkout
WEBSITE
www.littleflora.com
SOCIAL MEDIA
Facebook: @LittleFloraSA
Instagram: @littleflora_
CONTACT DETAILS
[email protected]
966-583992223
966-593811137
WHAT PEOPLE LIKE
PREMIUM HAND BOUQUETS. These stunning bouquets are made to be swooned over for. Each design is professionally made by their in-house florists, making your bouquet won't be a generic one!
BUDGET-FRIENDLY. One of the reasons to come back to this company after each purchase is their honest priced products. For only 10 SAR you can even get a single stem rose beautifully wrapped.
PRODUCTS
COLORFUL BOUQUETS: From 99 SAR
OCCASIONS: From 10 SAR
HAND -BOUQUETS & BASKETS: From 200 SAR
ROSES: From 99
DELIVERY & PAYMENT
Expect 1-3 business days for custom orders. They accept Visa, MasterCard, Discover, PayPal, and Stripe.
4. JOI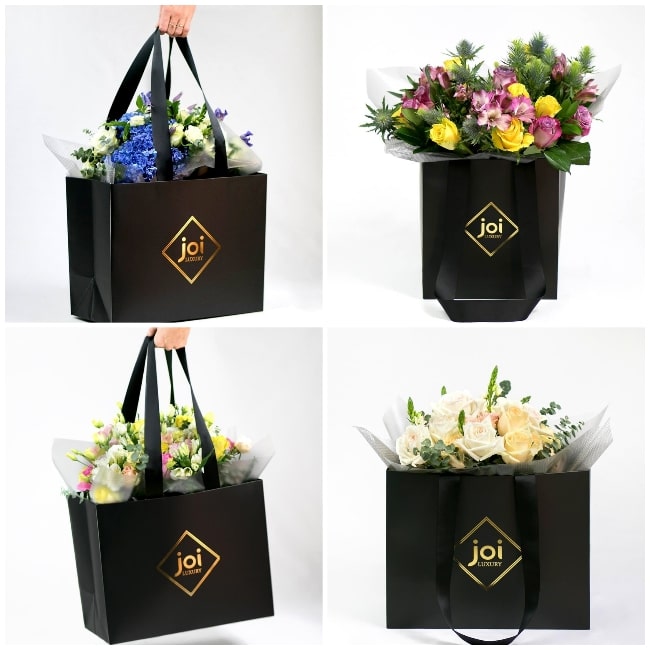 People in Jeddah no longer have to worry about last-minute gift shopping because Joi is a one-stop online gift shop full of trinkets, treats and flowers fit for every occasion. 
SPECIALTY
Luxury Flowers
SELECTION SIZE
Large
STARTING PRICE
SAR 110
DELIVERY FEE
Available at checkout
WEBSITE
www.joigifts.com
SOCIAL MEDIA
Facebook: @joigifts
Instagram: @joigifts
CONTACT DETAILS
[email protected]
+966115101835
WHAT PEOPLE LIKE
JOI LUXURY FLOWERS. With a simple and sleek black paper bag, you'll know you just received a signature Joi Luxury Flower. Though this collection celebrates luxury, it remains affordable! Give someone a posh gift without breaking your wallet.
GIFTS FROM YOUR FAVORITE BRANDS. Katherine's, Godiva Chocolates, Jeff de Bruges, and Sanabel Al Salam—Joi partnered with these lovely brands and more to create a better platform with a wider range of gifts and all sorts of surprises!
RELIABLE GIFT DELIVERY. After years in the business, what really made Joi a Jeddah-favourite is their fast and efficient delivery service. Check out the rave reviews online to know more.
PRODUCTS
FLOWERS: SAR 110 – SAR 9,188
MIXED FLOWER BOUQUETS: SAR 110 – SAR 2,940
ROSES: From SAR 110
SAME-DAY FLOWERS: From SAR 110
JOI LUXURY FLOWERS: From SAR 305
DELIVERY & PAYMENT
They accept major credit/debit cards and PayPal.
5. MISK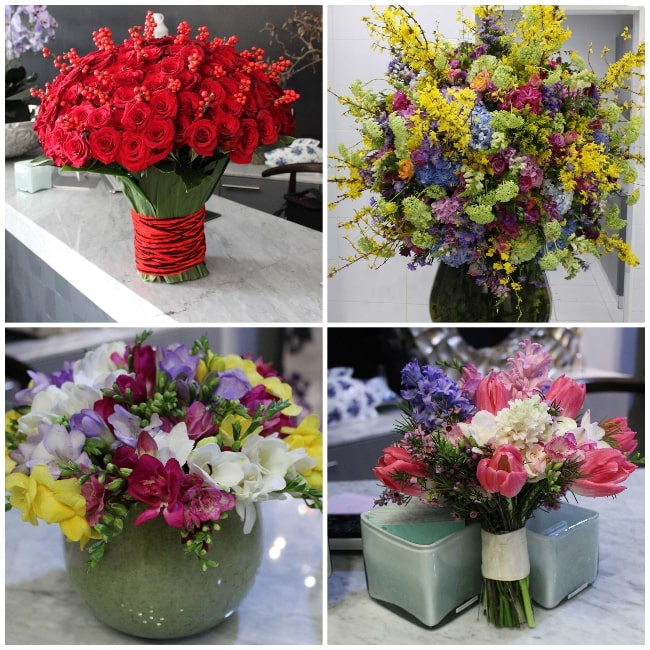 Misk is a brand that showcases what flower design can be. It strays from the traditional bouquets and focuses more on elaborate pieces that make any event shine even more. Their wonderful store can be found at the Le Chateau Mall in Jeddah
SPECIALTY
Elaborate Floral Artworks
SELECTION SIZE
Curated
STARTING PRICE
Contact Misk for price details
DELIVERY FEE
Contact Misk for details
WEBSITE
www.miskflowers.com/
SOCIAL MEDIA
Instagram:@Misk.flowers
CONTACT DETAILS
Tel. : +966 12 639 5255
Mob.: +966 560 019540
[email protected]
WHAT PEOPLE LIKE
ELABORATE FLORAL ARTWORKS. Misk's creation celebrates grandeur. Even their bouquets are far from the generic ones. Always generously filled with various types of elements coupled with foliage to balance everything out.
EVENT PIECE. The Misk brand always balances the simplicity and over-the-top nature of its style. Check out their gallery for various weddings and parties they've helped with their flower creations.
PRODUCTS
BOUQUETS
EVENT FLOWER DECORATION
DELIVERY & PAYMENT
Visit and/or contact their store for more details.
6. FLORINTA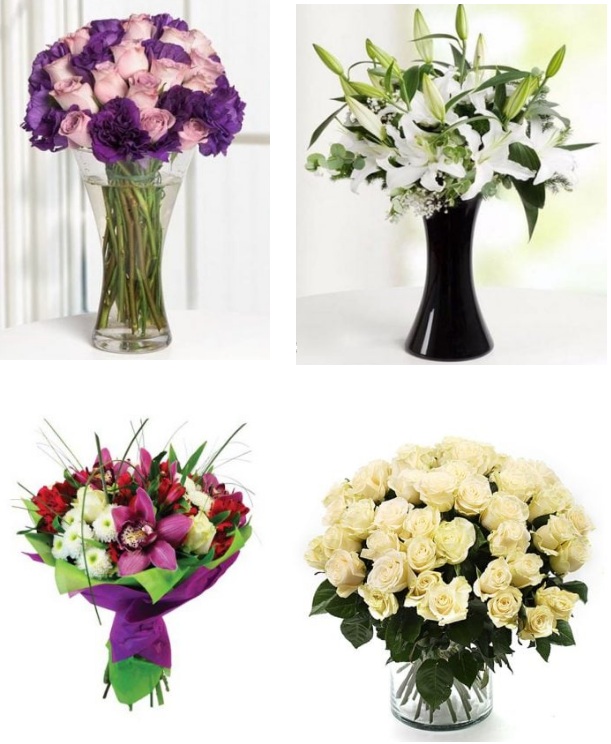 Florinta is a trusted company serving the Jeddah area. You can order their specialty roses at prices ranging from budget-friendly to expensive elaborate bunches. For more choices, you pick the perfect from their collection of arrangements, bouquets, chocolates, and perfumes. 
The company is committed to offering only the freshest, top-quality floral arrangements and gift items, partnered with professional customer service that is both prompt and friendly. 
WHAT PEOPLE LIKE
LAVISH DESIGNS.

This company has the most picture-perfect bouquets you can think about. Classic and stylish, these flowers will go straight to vase when you receive one – you'll just want them to last longer as soon as you see them. 

EXPERT FLORAL ARTISANS.

Each bouquet is flowing with meticulous style, you just know it was handmade by a veteran florist. Leave your generic arrangements on the door because Florinta is gonna blow you away. 
PRODUCTS
BOUQUETS
VASE ARRANGEMENTS
BOX ARRANGEMENTS
PERFUMES
CHOCOLATES
DELIVERY AND PAYMENT
Accepts payments through Mada, Visa, Mastercard, AMEX, PayPal
Images taken from each company's official websites/social media.