There are many flowers which are endemic to Malta. It's because of its topography which is mostly composed of hills and valleys. One good example is the Maltese centaury. This is also the national plant of this place. If you want to be amazed more of their flower, you can check out the best flower delivery services in Malta.
1. FLOWER LAND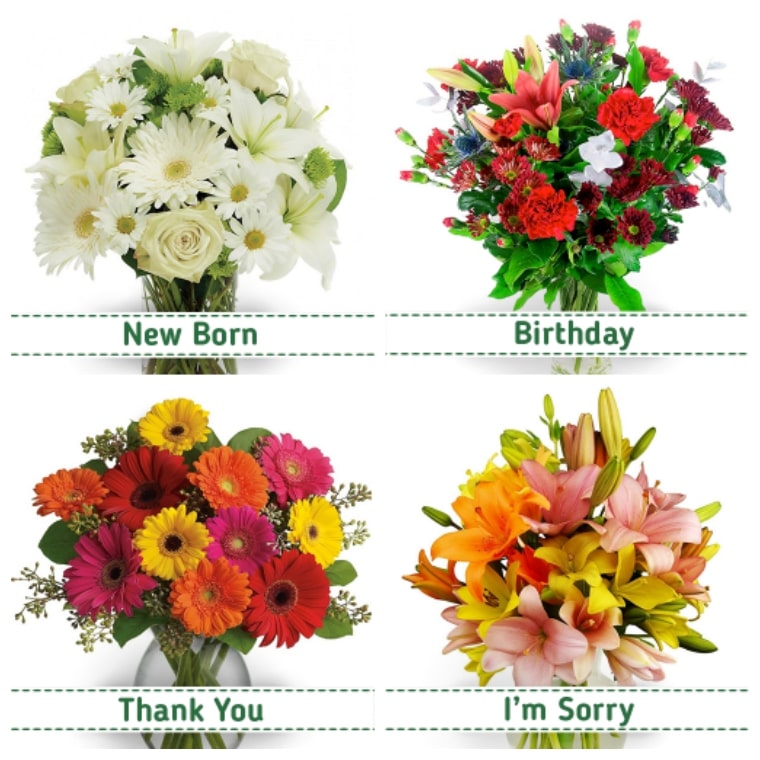 FlowerLand is a family owned and operated business which provides flower service on the locality. The shop has a rich history. It started in the early 1950s as a flori-culture and was handed down during the 60s. Thereafter, they established their first ever greenhouse at the Maltese Islands. This was made to sustain the demand for supply of flowers across Malta and overseas trade. It strives to be the best at the business. Thus, creating trend-setting floral arrangement using high quality materials. They are mostly known for their seasonal gifts and decorations—ranging from Valentine gifts to Christmas.
WHAT PEOPLE LIKE
SAME DAY DELIVERY. Flower Land recognizes the need for flowers on certain day. As such, they offer same day delivery to its customers. This means that you'll be able to rush your order and receive it on the day you purchase from them. Just make sure that you'll order before the cut off time.
TRACK ORDER OPTION. Customers also love how they can track their orders. With Flower Land, buyers will be able to update themselves with the status of the order. All you need to do is copy the confirmation number on their tracking option. And you'll be able to know where your flowers are already.
7-DAY DELIVERY. Aside from offering same day delivery, the shop sends out flower 7 days a week. Thus, even though it's a Sunday or a holiday, you'll be able to expect your blooms at your doorstep. This is a relief to those whose celebrations are during these days.
PRODUCTS
FLOWERS FOR ANY OCCASION: $14 – $303.9
FUNERAL FLOWERS: $14.50 – $95
ORCHIDS: $18.50 – $78
DELIVERY & PAYMENT
Same day delivery applies to orders placed before 4:00 pm for Mondays to Saturdays and 10:00 am for Sundays. They accept PayPal, MasterCard, and VISA.
2. ROMANO CASAR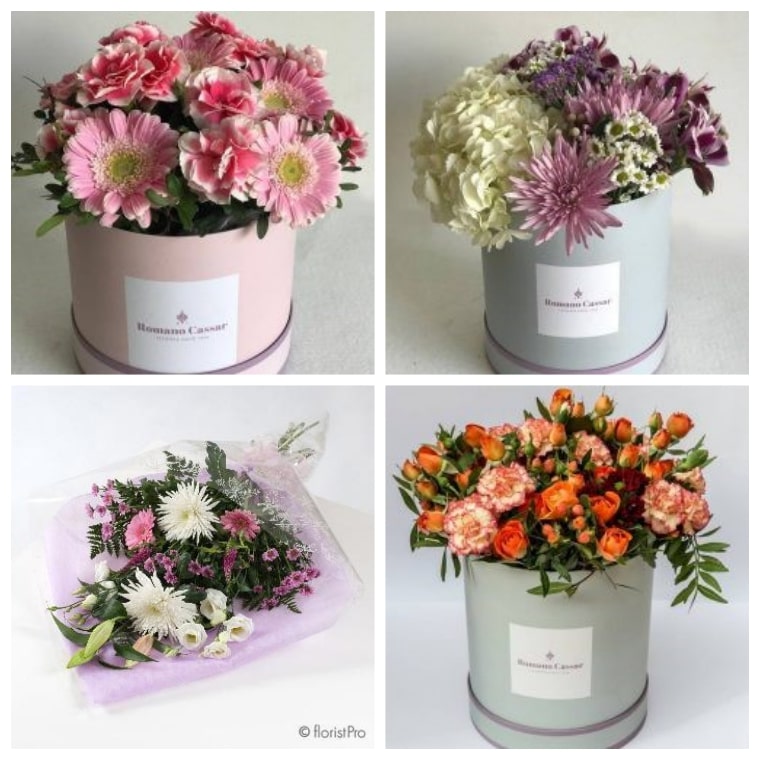 Romano Casar has been in the flower industry for over 60 years. With this, their florists have developed keen eye and artistry in the field of floral arrangement. They cater to different events such as weddings, conferences, birthdays, and other. The shop does not only put importance to providing fresh flowers but also to one's personal preference. As a result, their creations are based on their customer's style.
SPECIALTY
Cylinder container arrangement
SELECTION SIZE
Moderate
STARTING PRICE
€35
DELIVERY FEE
Depends on your location
WEBSITE
https://www.romanocassar.com/
SOCIAL MEDIA
Instagram: @romanocassarflorists Facebook: /floristmalta
CONTACT DETAILS
Tel.: +356 21441264 | Mob.: +356 79373100 /

[email protected]
WHAT PEOPLE LIKE
DIRECT DELIVERY. If you're worried about not getting your flowers, don't be! AT Romano Cassar, they make sure that your orders will be delivered directly to their recepient. For example, you sent out flowers to a worker in an office. They will ensure that the flowers will be received by that person. However, some might be left at the lobby when it's not allowed due to the rules.
SECURE TRANSACTION. This online shop employs the necessary measure to keep their customers' data secure from any malicious attacks. They make sure that they have a good security system which will protect their client's personal and credit card information.
PRODUCTS
FLOWER ARRANGEMENT: €35 – €90
DELIVERY & PAYMENT
Payments may be processed using PayPal, VISA, BOV Cashlink, MasterCard, APS Premier, and VISA Electron.
3. ALISTAIR FLORAL DESIGN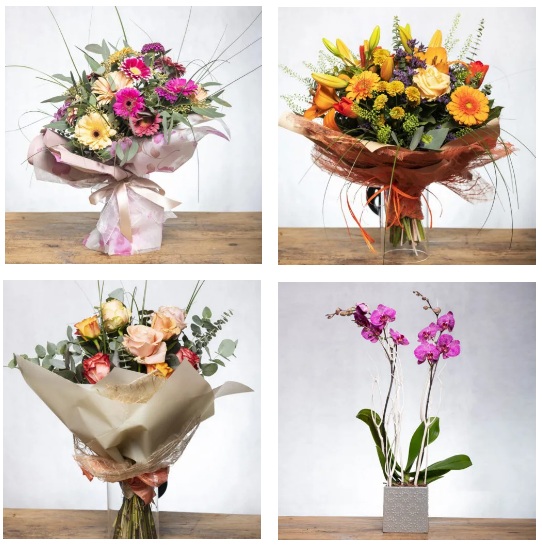 Alistair Floral Design is one of the leading flower shops in Malta. They offer a wide range of blooms arranged in different manners. Thus, you can choose among their collection from their site or shop.
Here you have fresh flowers that come in various sizes, colors, and kinds. There are also floral arrangements which are perfect for your wedding or other events. With over 20 years in the business, you will never go wrong with choosing Alistair.
SPECIALTY

Premium Floral Designs

SELECTION SIZE

Moderate

STARTING PRICE

€35

DELIVERY FEE

Monday to Saturday Malta FREE of Charge, other days and Gozo additional charge

WEBSITE

SOCIAL MEDIA

Instagram: https://www.instagram.com/alistair_floral_design/

Facebook: https://www.facebook.com/alistairfloraldesign

Pinterest: https://www.pinterest.com/alistairfenech/

CONTACT DETAILS

2722 3334 | 99800187
WHAT PEOPLE LIKE
GREAT AFTER SALES SERVICE.

The shop recognizes that their service, as a flower shop, does not end in the selling of their blooms. As such, they are pretty hands on when it comes to the delivery of the goods and updating the customers of its whereabouts. Further, they try to built connection with their clients so as to make sure that they will come back for every flower needs.

ATTENTION TO DETAIL.

One of the best attributes of their shop is their florists. As all of them are trained to keep everything aesthetic. Moreover, they are very keen to details and styles of their blooms. So, if you're particular to such, you will love to transact with the shop.

ADDITIONAL GIFTS. They also offer a wide range of additional gift to add with your bouquet this includes, balloon, premium perfumes, bath bombs, wines, whisky, soft toys and much more.
PRODUCTS
FLOWER BOUQUETS:€35 – €240
FLOWER ARRANGEMENT: €35 – €195
PLANTS: €35 – €60
DELIVERY & PAYMENT
Delivery all over the Maltese islands and following payment options: – Revolut, Card, Cash on Delivery and paypal
4. THE FLOWER SHOP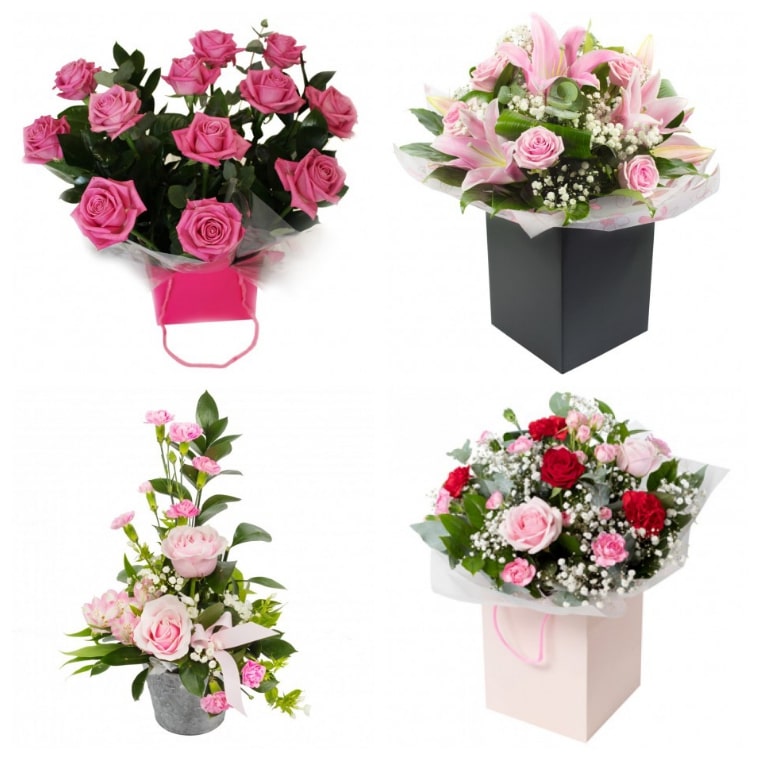 Another shop that offers delivery service is The Flower Shop. This is a family owned and operated business which sells bouquet on the locality. It has a mini gift plant nursery, responsible for all the floral arrangement that they produce. They serve at all parts in Malta and Gozo.
WHAT PEOPLE LIKE
ON TIME DELIVERY. The Flower Shop does not disappoint when it comes to delivering goods. They have an efficient courier which sends out blooms on the time that you needed them. Therefore, delay is not welcomed in their shop.
EXCELLENT SERVICE. When it comes to dealing with clients, the shop has professional yet friendly staff. These workers guide their customers in choosing the right bloom or answering their queries.
PRODUCTS
FLOWER BOUQUETS: €30 – €80
FUNERAL FLOWERS: €25 – €125
DELIVERY DETAILS
Same day delivery applies to orders placed before 12:00. The shop accepts PayPal, MasterCard, and VISA.
5. RON FLEUR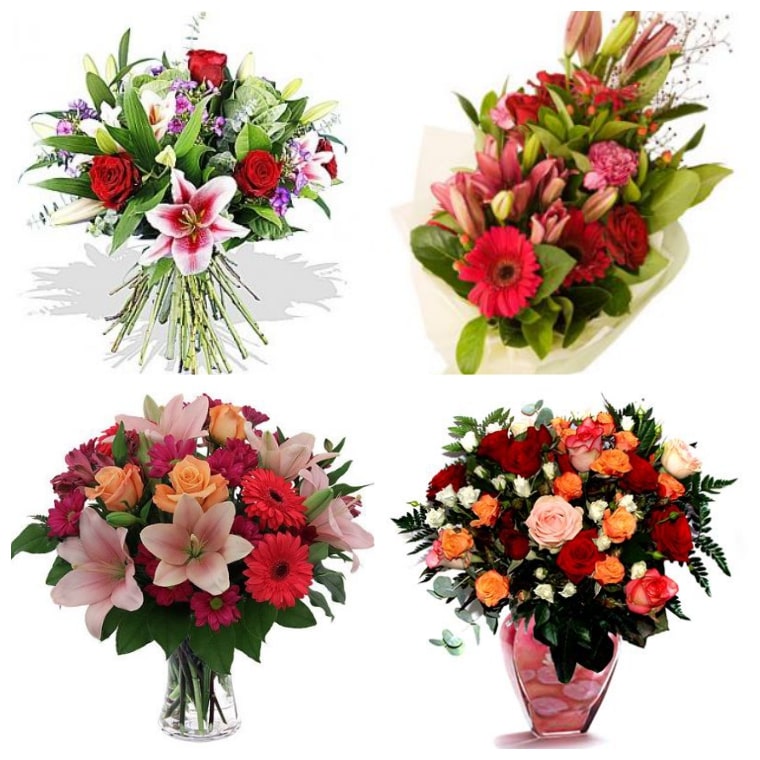 Located in Rabat is a well-established flower shop which is Ron Fleur. This has been in the industry since 1983 and has continued to deliver quality products to their customers. They specialize in creating bouquets for special occasions like birthdays, anniversaries, and Valentine's Day. Their shop is open from 9 am to 12 pm and 4 pm to 7 pm during Monday to Friday. Also, they operate on Saturday from 9am to 12 noon.
SPECIALTY
Flower bouquet for any occasion
SELECTION SIZE
Moderate
STARTING PRICE
€31
DELIVERY FEE
Free same day delivery
WEBSITE
https://www.ron-fleur.com/
SOCIAL MEDIA
Facebook: /Ron-Fleur-252634371430080/
CONTACT DETAILS
+356 2145 0489 / +356 9949 6766 |

[email protected]
WHAT PEOPLE LIKE
FREE SAME DAY DELIVERY. Want to get your flowers on that same day? Ron Fleur has your back. They offer a same day delivery to orders placed before their cut off time. On top of that, they deliver flowers without asking for any additional cost.
AFFORDABLE BOUQUET. There are also cheap bouquet that you can buy from the shop. AS a matter of fact, you can already get a decent bouquet at 31 euros.
PRODUCTS
FLOWER BOUQUETS: €31 – €100
FUNERAL FLOWERS: €35 – €120
DELIVERY & PAYMENT
Orders placed before 12pm will be delivered the same day unless specified. The shop accepts VISA, MasterCard, American Express, DIscover and PayPal.
6. FLORA QUEEN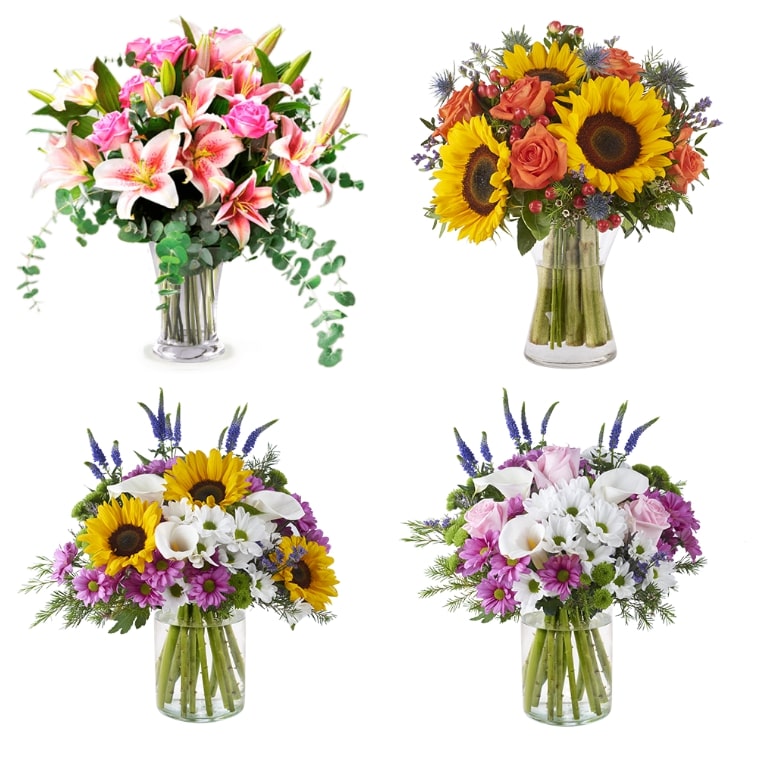 Flora Queen is one of the largest flower shops that cater international shipping. Wherever you are in the world, the shop makes sure that you'll be able to receive premium flowers from your loved ones. To ensure freshness and long-lasting flowers, their florists employed a technique. This involves the sending out of flowers in a bud; so when the order is sent out, the flower has not yet bloomed. Meaning, when it reaches you, it'll feel like a freshly cut flowers.
| | |
| --- | --- |
| SPECIALTY | Long-lasting flowers |
| SELECTION SIZE | Small |
| STARTING PRICE | €35 |
| DELIVERY FEE | Depends on the location |
| WEBSITE | https://www.happyflower.dk |
| SOCIAL MEDIA | Instagram: @floraqueen_com Facebook: /floraqueen.com Pinterest: @FloraQueen_com |
| CONTACT DETAILS | +34 935 478 987 / 10.00 – 17.00 CET |
WHAT PEOPLE LIKE
INTERNATIONAL DELIVERY. If you have loved ones staying in another country, this is your opportunity to send them the best flowers. At Flora Queen, you'll be able to buy flowers and have it delivered. They support delivery to other countries such as Australia, Hong Kong, Denmark, France, Germany, Switzerland, Thailand, New Zealand, Uruguay, and Vietnam.
LONG-LASTING FLOWERS. Their florists have a unique way of creating their bouquets. This is to ensure that the flowers are fresh and will last long. So, they are proud to say that their blooms last for 7 days.
ADD ONS. Not satisfied with flowers? Then here's a deal for you. You can add other items alongside your flowers. There are chocolates and card that will perfectly complement your blooms.
PRODUCTS
FLOWER BOUQUET: €35 – €100
DELIVERY & PAYMENT
The shop accepts PayPal, VISA, MasterCard, Discover, PayU, and SEPA.
7. THE FLORAL DESIGNER DAVID GRECH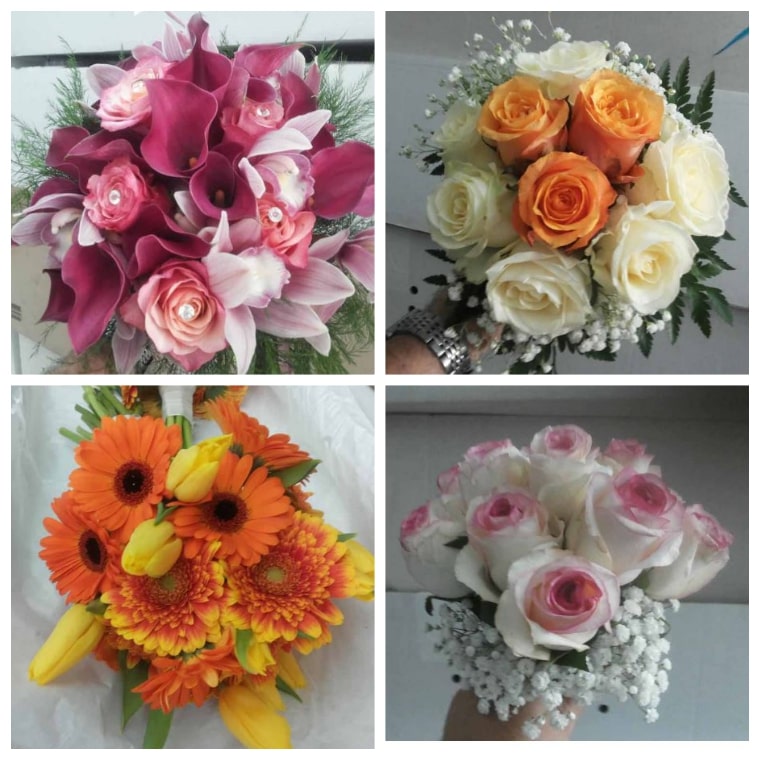 Last on the list is The Floral Designer David Grech. They specialize in crafting bouquets with modern and classical vibe, thus, creating a mixture of contemporary arts and traditional. Their flowers are imported from Dutch market for they represent fair trade and sustainability. Since they value the environment, they believe that making floral arrangement should not cost the earth.
WHAT PEOPLE LIKE
RELIABLE SERVICE. Their staff are prompt and friendly in dealing with their customers. As such, their clients are 100% satisfied with their service.
GORGEOUS FLOWER BOUQUET. Because of their theme, modernity and tradition, their flowers come out beautifully. It feels like an old vibe with a twist of contemporaneous arts.
PRODUCTS
FLOWER BOUQUET: Inquire for price
DELIVERY & PAYMENT
They accept DK, VISA, VISA Electron, MasterCard, American Express, and UCB.
8. FLOWERS BY JULIE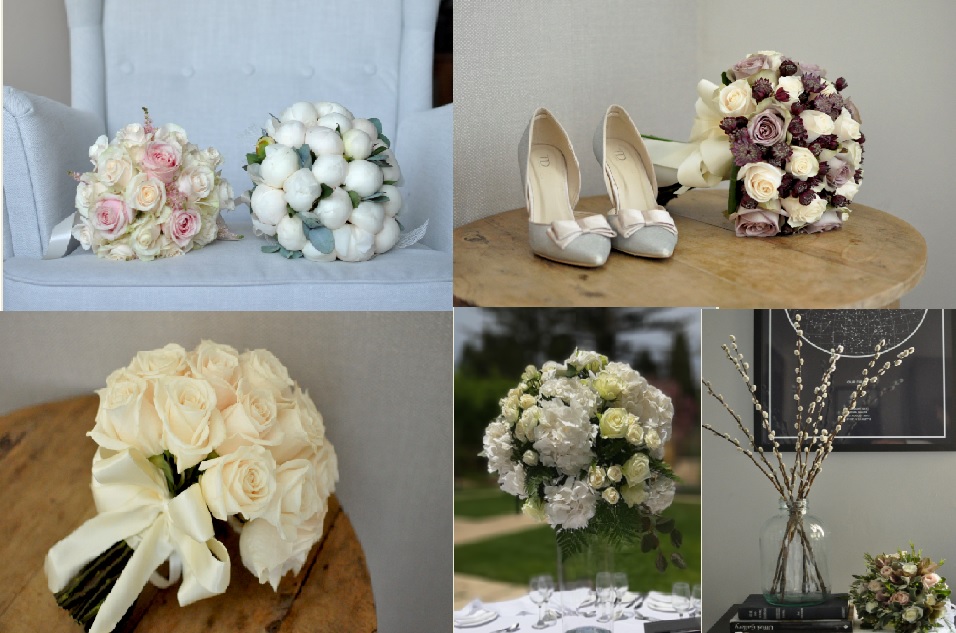 Flowers By Julie makes sure that you have the best wedding of the year by providing you with the freshest and finest quality flower arrangements. 
From the corsages to bridal bouquet, to event flower arrangement, they make sure to give high attention to detail and design these blooms according to your wedding theme.
You can also find some of their previous work in their website so you can have a fair idea of how you want your wedding flowers to be done.
WHAT PEOPLE LIKE
CURATED DESIGNS.

Flowers by Julie creates their wedding floral arrangements as uniquely as possible. They make sure to perfectly match the wedding theme, the couple's preferences, and the total ambiance of the event so the flowers are perfectly in place.

EXPERT FLORISTS.

It is without a doubt that Flowers by Julie is home to some of the best and most creative florists and designers. So, you are guaranteed with exceptionally beautiful flowers greeting you on your big day.
PRODUCTS
BRIDAL BOUQUET
CHURCH FLOWERS
FLORAL BRACELETS
CORSAGES
WEDDING CAKES
DELIVERY AND PAYMENT
Contact the shop for more details.
9. CENTRAL FLORIST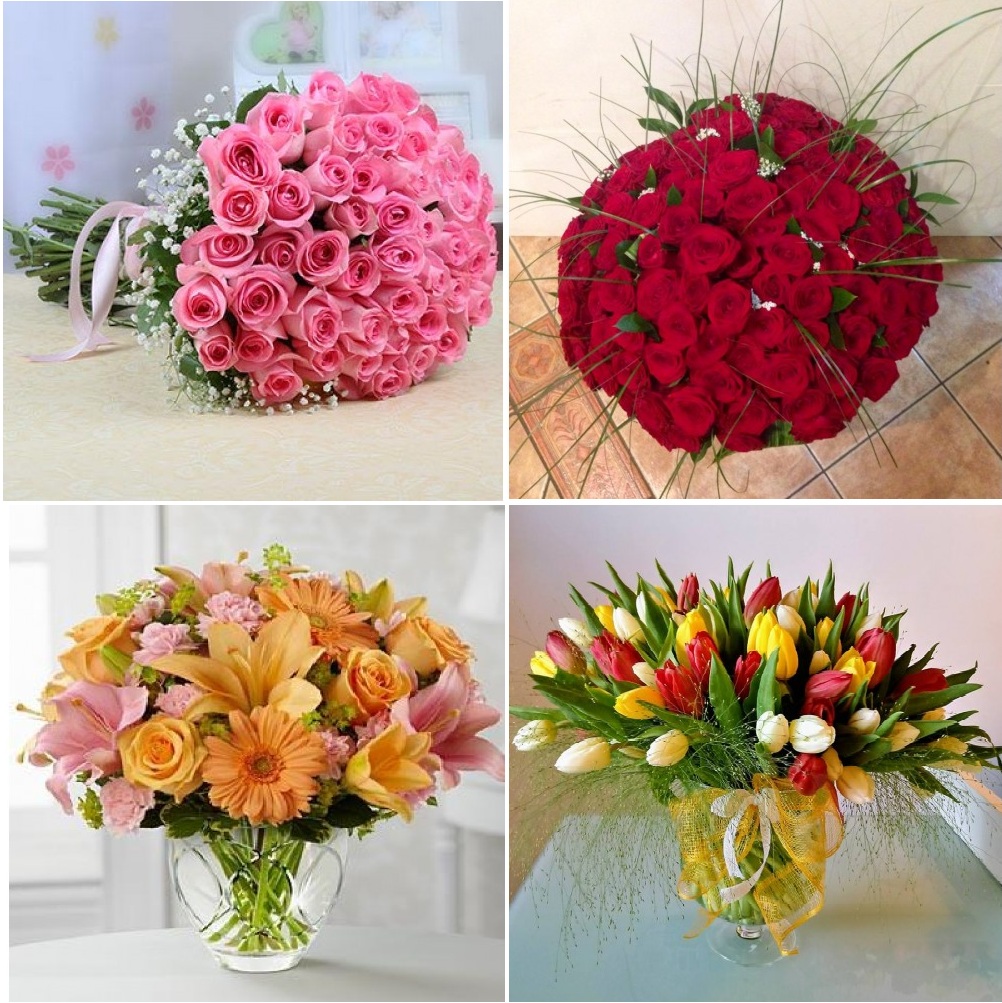 Central Florist is a family-owned and operated flower shop that is home to hundreds of different flower arrangements best for birthdays, anniversaries, holidays, and special occasions. All of their customers are extremely important, thus their professional staff is dedicated to making your experience a pleasant one. 
They are committed to providing the best possible service, products, and a speedy delivery. You can browse their collection of fresh and stunning floral arrangements through their website.
WHAT PEOPLE LIKE
LARGE SELECTION.

Central Florist takes pride in their large collection of fresh flowers turned into exceptional flower arrangements best for all occasions. Whatever kind of floral designs you may need, Central Malta guarantees to provide you with the best that you deserve.

AFFORDABLE ARRANGEMENTS.

The shop promises to never compromise the quality of their flower arrangements despite selling their products at very affordable prices.
PRODUCTS
BOUQUETS
VASE ARRANGEMENTS
FLOWER BASKETS
FUNERAL FLOWERS
WEDDING FLOWERS
DELIVERY AND PAYMENT
Deliveries are carried out throughout Malta & Gozo from Monday to Saturday. No deliveries are made on Sundays and public holidays.
10. SUNFLOWER FLORAL DESIGN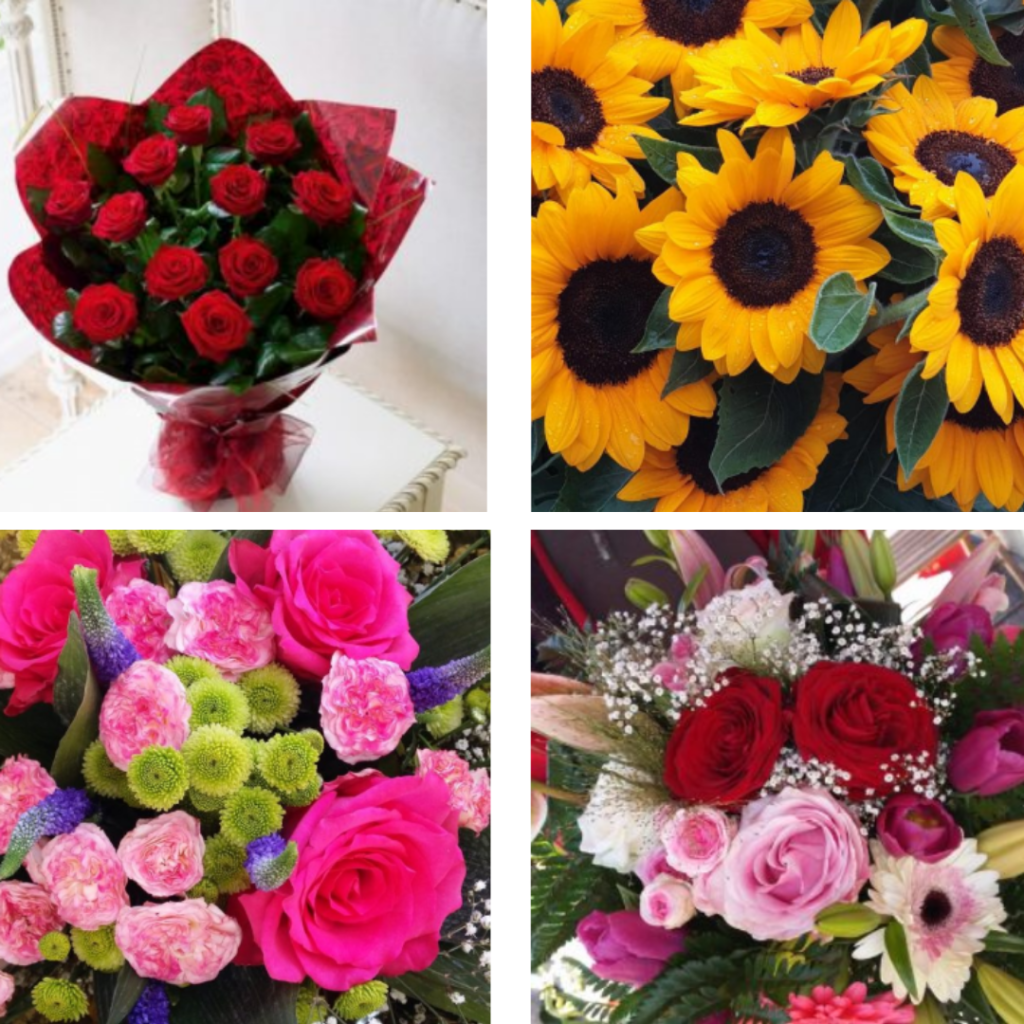 Sunflower Floral Design is a family-run business that first opened its doors in 1986. What first started as a humble flower business now caters to thousands of customers these days through their online shop, physical stores, and flower trucks.
The team's Floristry expertise allows them to create artful floral designs that can suit any occasion. Not only that, but their customer service is top notch, making for a great flower shopping experience. 
SPECIALTY

Flower Bouquets and Arrangements

SELECTION SIZE

Moderate

STARTING PRICE

€8.00

DELIVERY FEE

Calculated at checkout

WEBSITE

https://www.sunflowerfloraldesigns.com/

SOCIAL MEDIA

https://www.facebook.com/sunflowerfloraldesigns/

https://www.instagram.com/sunflower_floral_designs/

CONTACT DETAILS
WHAT PEOPLE LIKE
TALENTED TEAM. The design team in Sunflower Floral Design has all the skills and knowledge to make the best bouquets and arrangements. Their adept hands combined with their diligence and attention to detail always results to the most eye catching floral pieces.
CUSTOM DESIGNS. Sunflower Floral Design understands that every customer they encounter is unique, which is why they offer personalisation with every order. They take into consideration your whims, the occasion, as well as the flowers available to create floral design that suits your tastes. 
PRODUCTS
BOUQUETS
SINGLE STEM FLOWERS
ARRANGEMENTS
FUNERAL FLOWERS
PLANTS
GARDENING NEEDS
DELIVERY AND PAYMENT
Contact the shop for more details.
11. THE FLORAL DESIGNER

David Grech of The Floral Designer believes that any event, even weddings, can be made more magical with the right flower designs. This is why the team behind The Floral Designer takes time to work closely with clients, so they can make the best pieces not only in terms of quality and flower freshness, but how it suits your tastes and the occasion.
SPECIALTY

Wedding Flowers

SELECTION SIZE

Moderate

STARTING PRICE

Contact site for more details

DELIVERY FEE

Contact site for more details

WEBSITE

http://www.thefloraldesignermalta.com/

SOCIAL MEDIA

https://www.facebook.com/thefloraldesigner.davidgrech

CONTACT DETAILS

http://www.thefloraldesignermalta.com/contact

+356 9942 6370 or +356 2149 0361
WHAT PEOPLE LIKE
WORLD-CLASS SERVICE. Talent and attention to detail aren't the only characteristics that The Floral Designer's team is prideful of. They also boast professionalism in every sense of the word, ensuring quality, promptness, and the best prices. 
BESPOKE ARTFUL DESIGNS. The Floral Designer takes into consideration the fact that every client of theirs is unique, especially when it comes to design aesthetics and budget. This is why they always consult with their clients before moving forward with the projects. As a result, you'll be receiving every flower design that you want for the occasion. 
PRODUCTS
CHURCH FLOWERS
WEDDING DECORATIONS
WEDDING FLOWERS
HALL FLOWERS
CIVIL CEREMONY DECOR
DELIVERY AND PAYMENT
Contact the site for more details.
12. THE FLOWERSHOP MALTA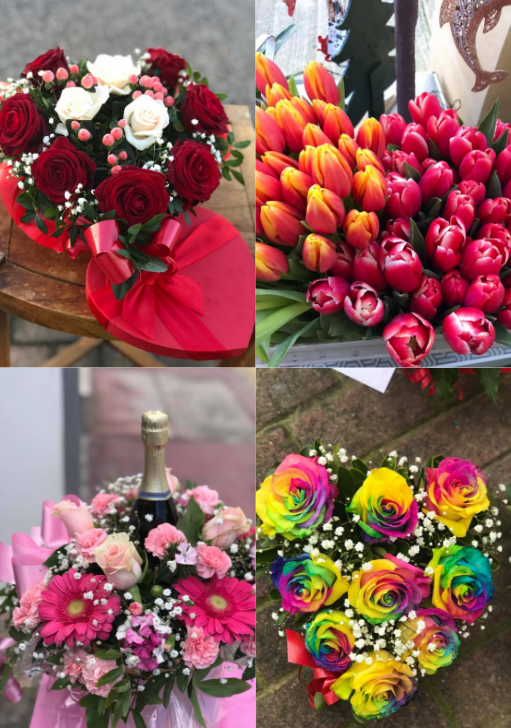 The Flowershop Malta in St Paul's Bay is a local flower shop that offers a wide array of bouquets and arrangements for every possible occasion. Each piece was made with the utmost care and the finest, freshest blooms, ensuring both aesthetics and longevity for every order. Aside from their extensive collection, The Flowershop also caters to specific requests, allowing customers much liberty in the floral pieces they want.
WHAT PEOPLE LIKE
SAME DAY DELIVERY. The Flowershop Malta understands the need for rushed gifts, which is why they offer same day delivery for orders addressed to any location in St. Paul's Bay.
INTERNATIONAL ORDERS. Customers looking to send flowers to loved ones from outside the local area, or even the country, need not look further as the Flowershop Malta caters to international orders as well.
SPECIFIC FLORAL ORDERS. Every customer has unique tastes, and The Flowershop Malta recognises this uniqueness. Those who are looking for designs beyond the shop's catalogue only need to contact the staff to arrange a bespoke piece.
PRODUCTS
FLOWERS FOR ANY OCCASION: From €45
SYMPATHY FLOWERS: From €40
SPECIALS RANGE: From €15
OCCASION FLOWERS: From €40
DELIVERY & PAYMENT
Same day delivery applies to orders located in St. Paul's Bay. They accept PayPal, MasterCard, and VISA.