With KPop and KDrama still popping everywhere, it seems that people can't get enough of the Hallyu phenomenon – putting South Korea in the spotlight. This is why more and more tourists are discovering the preserved culture and rich nature of the country. But did you know there's also a booming flower scene in Seoul, complete with Instagram-worthy shops? Check out the flower shops below:
1. A BETTER FLORIST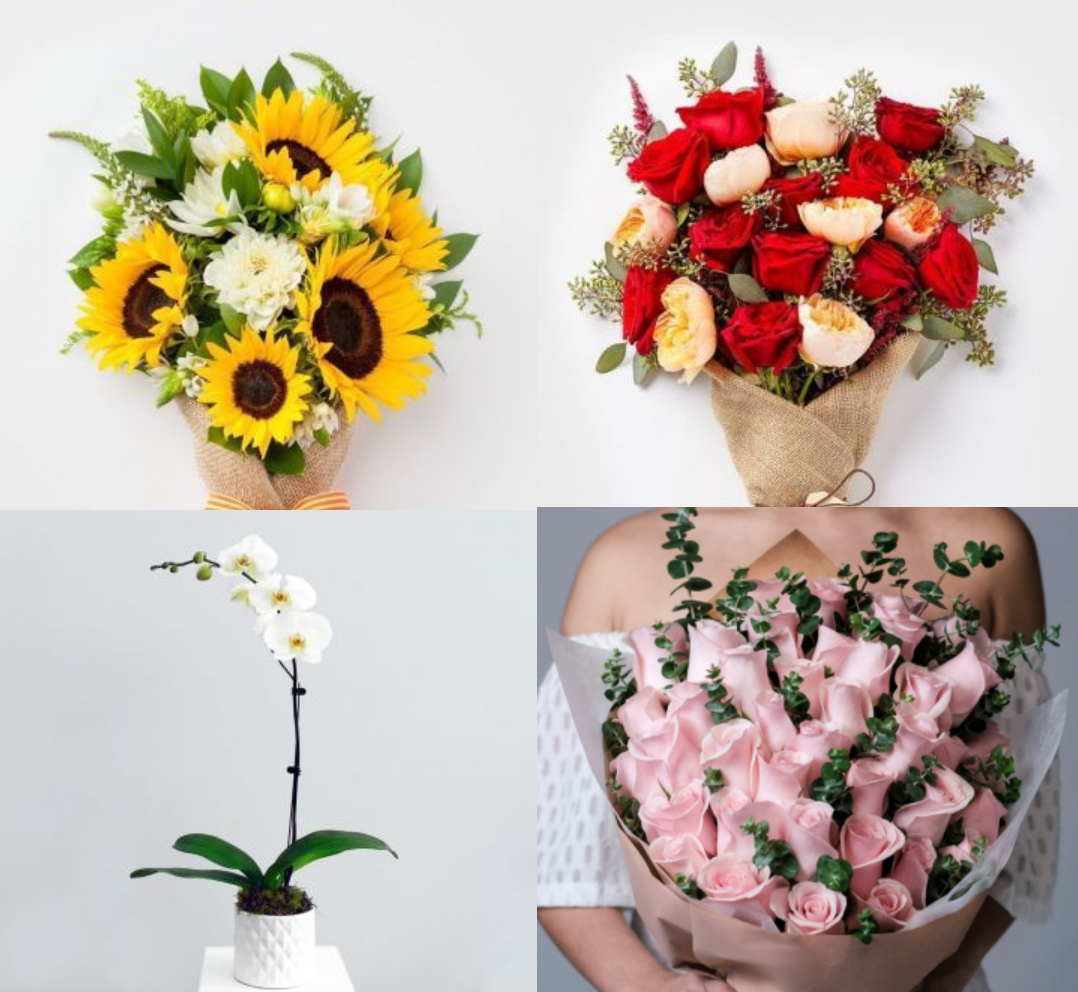 A Better Florist is a flower delivery service that got its start in Singapore, where it quickly became popular thanks to its free same-day delivery. Now available in South Korea, it provides vibrant, hand-arranged bouquets with free 90-minute delivery to Koreans for supreme freshness and convenience.
SPECIALTY
Bouquets & Gift Baskets
SELECTION SIZE
Large
STARTING PRICE
₩74,970.00
DELIVERY FEE
Free Same-Day Delivery (90 minutes)
WEBSITE
https://www.abetterfloristkorea.com/
SOCIAL MEDIA

https://www.facebook.com/ABetterFlorist

https://instagram.com/abetterflorist/

CONTACT DETAILS
https://www.abetterfloristkorea.com/contact/
WHAT PEOPLE LIKE
FREE SAME-DAY, 90-MINUTE DELIVERY. Hate making your bouquet recipients wait? Well, you won't have to, thanks to A Better Florist's free same-day, 90-minute delivery service!
HANDCRAFTED BOUQUETS. No need to worry about artificial-looking or synthetic-seeming bouquets! A Better Florist's personnel provide carefully handcrafted bouquets using only the freshest flowers for the day.
PRODUCTS
THE AYLA: ₩78,075.00
THE JULIANNE: ₩105,400.00
THE ONLY ORCHID: ₩74,970.00
DELIVERY & PAYMENT
Bouquets are delivered within 90 minutes for most orders and for free. The company also takes a variety of payment methods.
2. FLOWER GIFT KOREA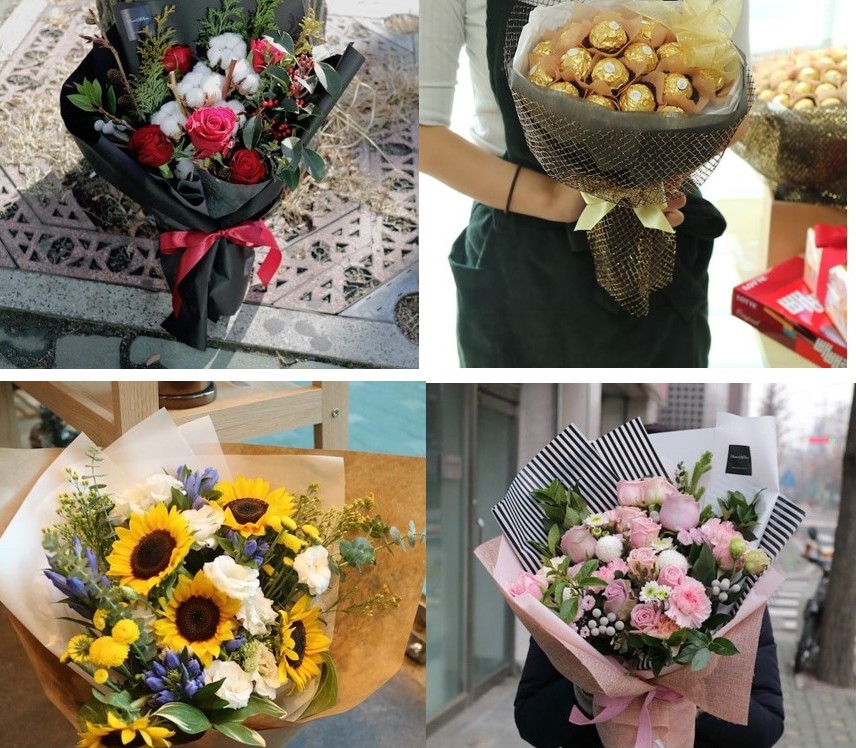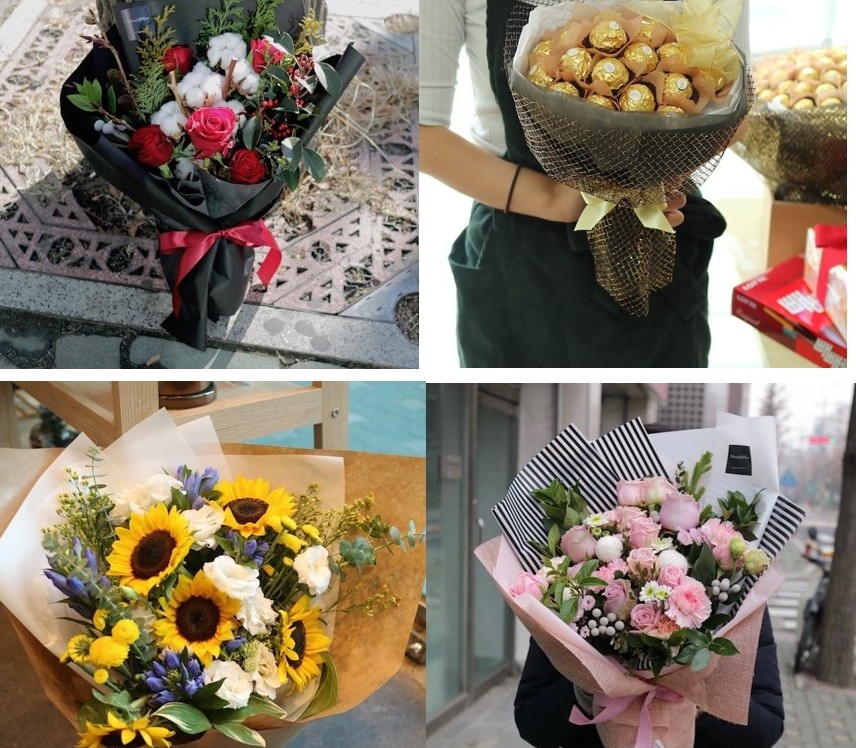 This culturally diverse company in the southern area of Seoul is actually a family run business. Their shop is made up of people from different countries, allowing them to cater not only to local buyers but to English, Danish and Tagalog speaking customers as well.
SPECIALTY
Bouquets & Gift Baskets
SELECTION SIZE
Large
STARTING PRICE
$13
DELIVERY FEE
Free Same Day Delivery (within 90 minutes)
WEBSITE
https://flowergiftkorea.com/
SOCIAL MEDIA
facebook.com/flowergiftkorea
instagram.com/flowergiftkorea twitter.com/flowergiftkorea
CONTACT DETAILS

[email protected]


(KR+82) 010-8861-6414
WHAT PEOPLE LIKE
CATERS TO ENGLISH SPEAKING CUSTOMERS. You might find it difficult to find stores in South Korea that offers seamless transaction if you're an English speaker. Good thing that this company boasts a multicultural set of employees so no worries!
CELEBRITY DELIVERIES. Yup, that's right. You can actually deliver gifts and flowers to your favourite Korean stars through this company. Check their site for the list of Korean celebrities that they've delivered to!
PRODUCTS
FLOWER BOUQUET OF THE DAY: 40 – 80 USD
CHOCOLATE BOUQUET: 34 – 189 USD
ROSE BOUQUET: 49 – 349 USD
DELIVERY & PAYMENT
Flowers are always hand-delivered, guaranteed. They accept VISA, Mastercard, American Express and PayPal.
3. FLOWERSEOUL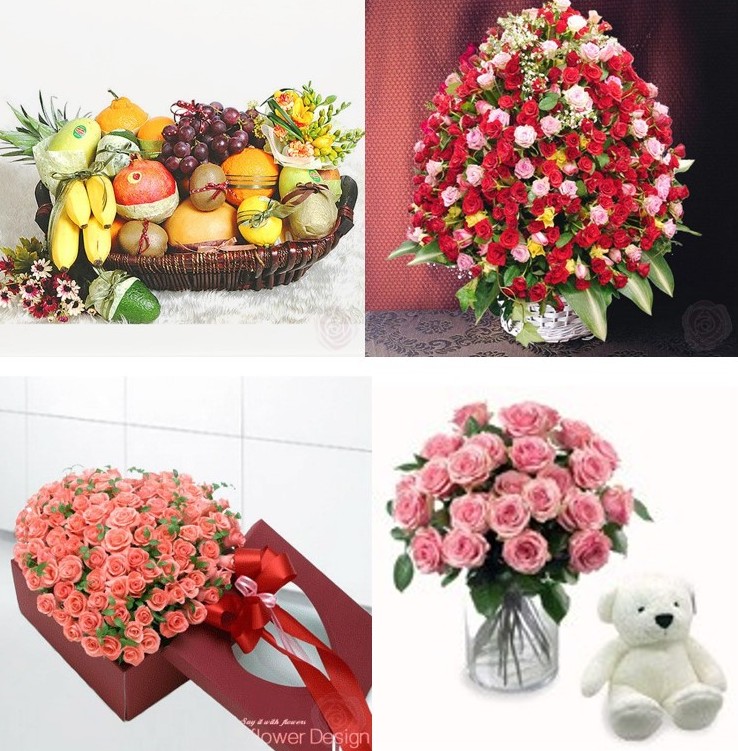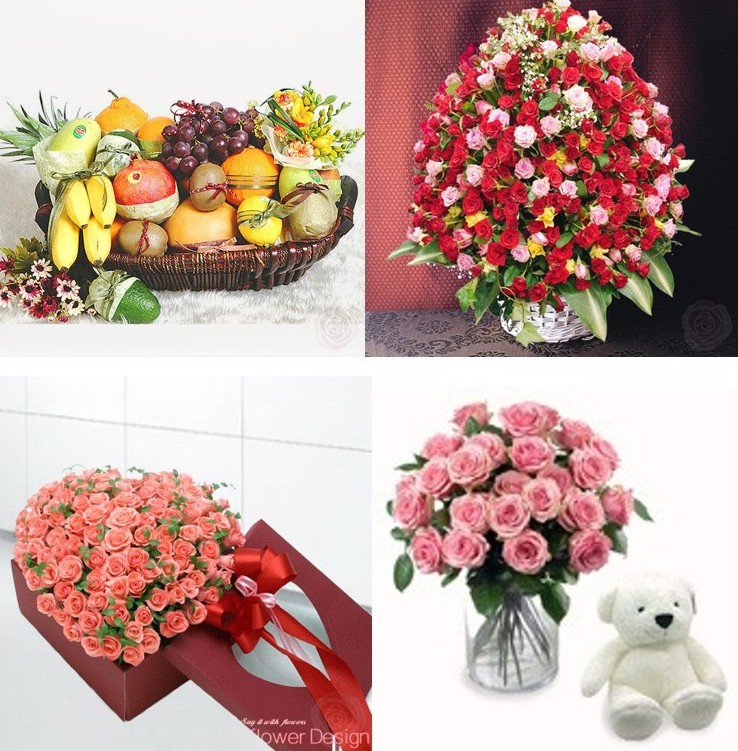 Flowerseoul guarantees that each customer can rest assured that every detail of their order is taken care of. They keep their service at the highest standard which makes them one of the leading companies in the industry. With their very wide selection of flowers, you can see the creativity and experience behind it.
SPECIALTY
Hand Bouquets & Arrangements
SELECTION SIZE
Large
STARTING PRICE
69.95 USD
DELIVERY FEE
Starts at 5.95 USD
WEBSITE
www.flowerseoul.kr
SOCIAL MEDIA
 
CONTACT DETAILS
[email protected]
Text message to mobile: +82 10 5194 7037 (English & Korean)
Voice conversation: +82 10 5194 7037 (Korean speaker) Mobile: +82 10 9788 5949 (urgent call only)
WHAT PEOPLE LIKE
LARGE COLLECTIONS OF FLOWERS FOR ALL OCCASIONS. From anniversaries to Pepero Day, Flowerseoul got you covered. Check their easy to navigate site for all the flowers you need.
SAME DAY DELIVERY. The company can cater big orders and can assure you with quality and fast service. They deliver anywhere in South Korea, so your last-minute gift will be there on time.
PRODUCTS
ROSE: 59.95 – 329.95 USD
ARRANGEMENTS: 59.95 – 889.95 USD
FRUITS AND HAMPERS: 89.95 – 249.95 USD
DELIVERY & PAYMENT
To assure same-day delivery, orders must be received before 2:00 pm, Monday – Friday, before 1:00 pm on Saturdays, or before on Sunday in the South Korean time zone (GMT +9). They accept VISA, Mastercard, American Express and PayPal.
4. FLOWER-KOREA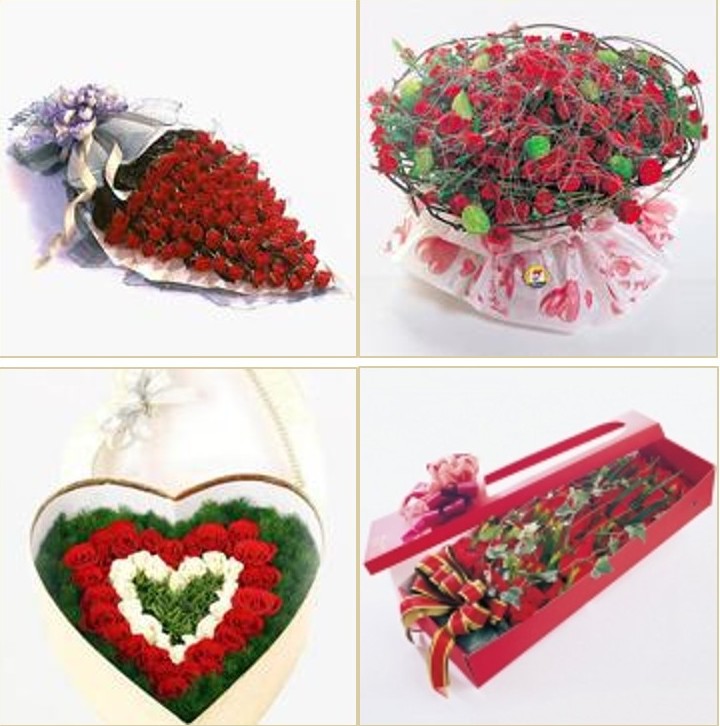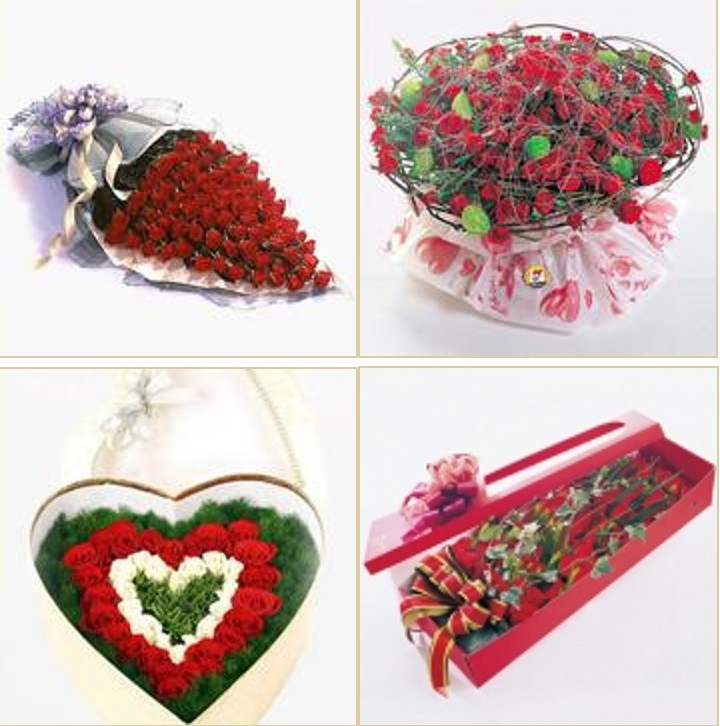 One of the first online florists in Korea, Flower-Korea has since catered to both local and overseas customers since 2004. The company has built a regional network of florists ready to deliver in major cities in Korea. Experienced florists one click away, guaranteed.
SPECIALTY
100 Stem Roses
SELECTION SIZE
Large
STARTING PRICE
35.5 USD
DELIVERY FEE
Free Same Day Delivery
WEBSITE
www.flower-korea.com
SOCIAL MEDIA
 
CONTACT DETAILS

[email protected]


Enquiry Hotline: +82-2-585-1495 , +82-42-487-8520, +82-10-5194-7037
Mobile: +82-10-5194-7037 (Korean calls), +82-10-9788-5949 (English text message, urgent call)
WHAT PEOPLE LIKE
MEMBERSHIP PERKS. Flower-Korea offers discounts to its members in their membership mileage program. Browse their best sellers and pick a bouquet or two with 10% discount.
ELEGANT PACKAGING. Their flowers in box collection effectively marries the simplicity and elegance of roses in beautiful boxes. The Heart in Love item, 50 stems of roses with green foliage in a heart shaped box, is a hit with customers.
PRODUCTS
HAND BOUQUETS: 35.5 – 336.4 USD
FLOWER BASKETS: 44.5 – 1072.2 USD
FLOWERS IN BOX: 80.9 – 354.5 USD
DELIVERY & PAYMENT
To assure same-day delivery, order by 4:00 p.m. Monday to Saturday or 11:00 a.m. Sunday in Korean time zone(GMT+9). They accept VISA, Mastercard, American Express and PayPal.
5. SOHO AND NOHO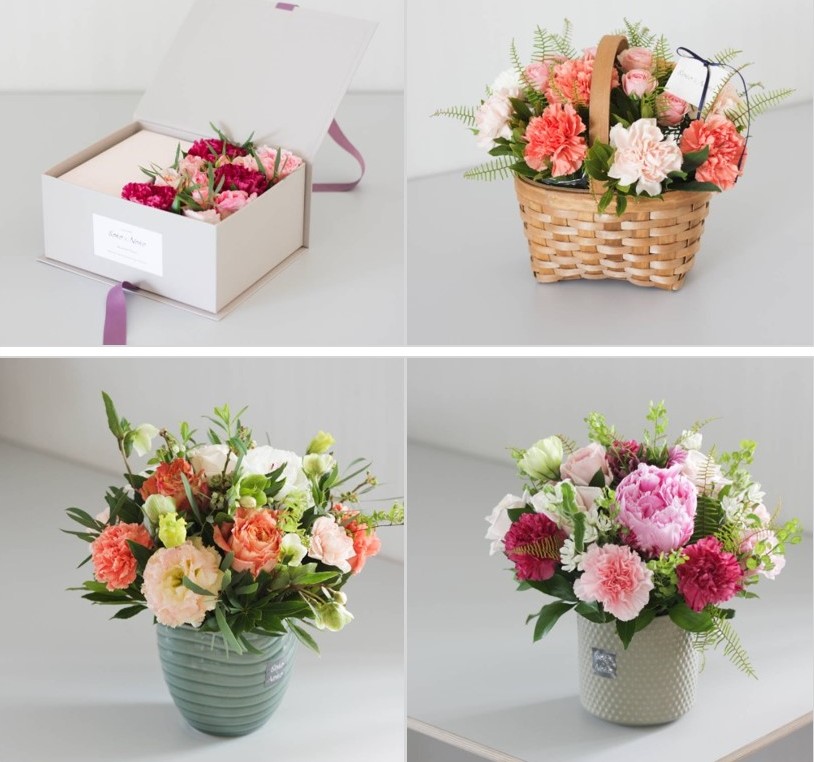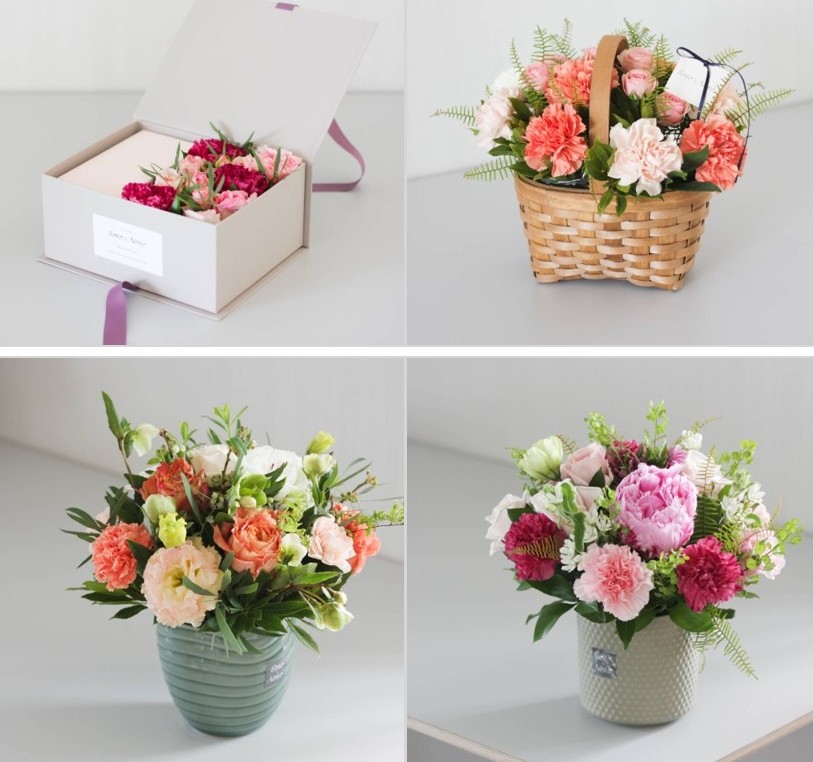 Since 1997, Soho & Noho has been delivering bright blooms to Seoul Korea. They are dedicated to express the emotions or message of the sender to the recipient through their beautiful flower designs. In 1999, they established a florist school to share their knowledge and skills to the next generation of florists. Since then, they strive to make flowers part of their community's lives. Whether it's a wedding, birthday, or graduation, Soho & Noho would love to serve your floral needs.
SPECIALTY
Designer Boutique Flowers
SELECTION SIZE
Medium
STARTING PRICE
$ 49
DELIVERY FEE
Login needed
WEBSITE
www.sohoandnoho.com
SOCIAL MEDIA
Instagram: @sohoandnoho Facebook: /sohoandnoho/
CONTACT DETAILS
[email protected]
02-3445-5468
WHAT PEOPLE LIKE
FLOWER CLASSES. Soho & Noho provides training to every individual's level of involvement to flowers. For those who just wanted to learn a bit more about flowers, they have a one-day class. For individuals who wanted a career change, the professional course is perfect for you. They theories and apply it through various activities.
BRITISH STYLE ARRANGEMENT. Florist from Soho and Noho mastered the British style of flower arrangement. This style in floristry makes a simple yet elegant flower arrangement that usually creates a balanced layout in relation to its location.
PRODUCTS
BOUQUET: $ 49 – $ 99
BASKET: $ 59 – $ 149
FIREARM STAND:  $ 69 – $ 179
BOTTLE HOLDER: $ 149 – $ 299
FLOWER BOX: $ 59 – 79
DELIVERY & PAYMENT
Login is needed to access payment and delivery charges.
6. KOREA-FLORIST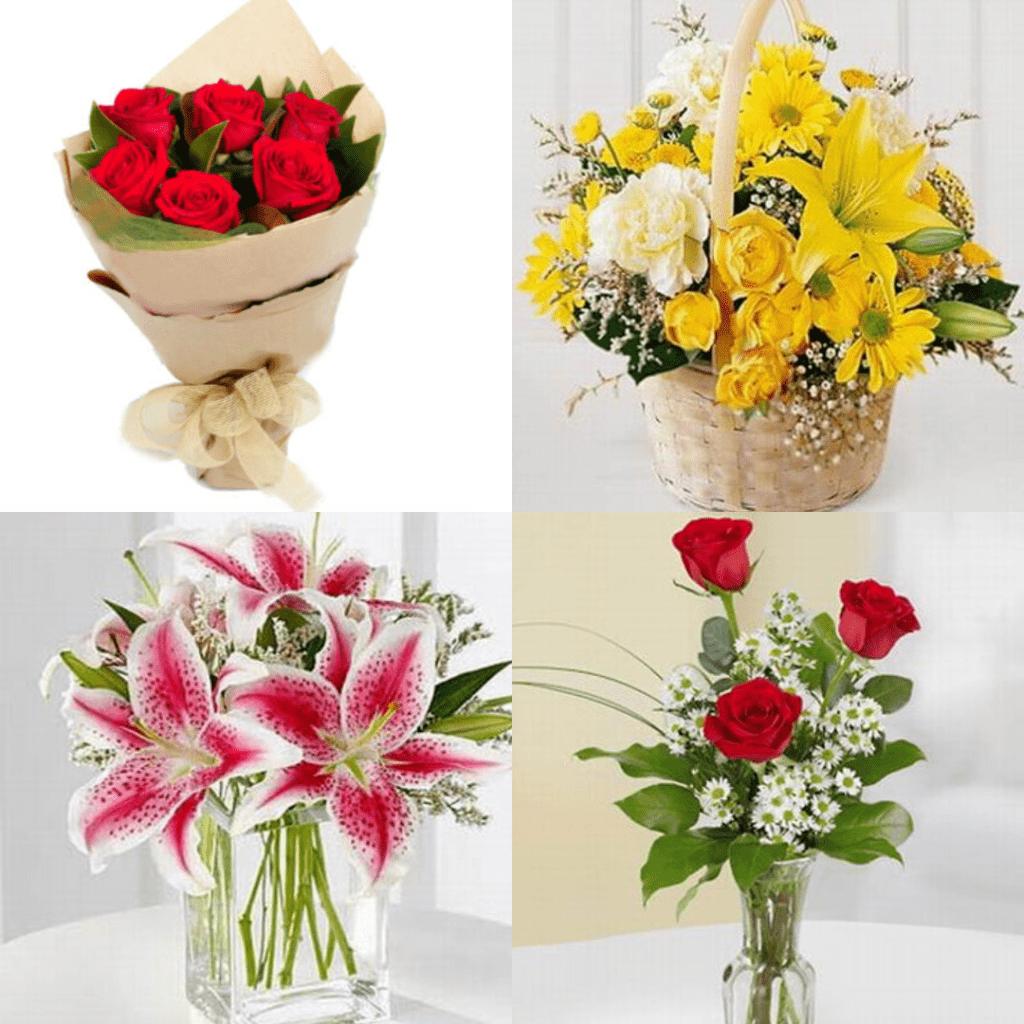 Since 2000, Korea-Florist has maintained its quality when it comes to gift giving. They only offer the best of individual flowers, bouquets, and arrangements for any occasion. Not only that, but they continue to expand their catalogue, which now includes cakes, chocolates, and teddies.
If you want to have the most vibrant of flowers for your next event, may it be a wedding or something more corporate, then Korea-Florist is also the choice for you. They listen closely to their customers' requests, resulting in the perfect celebrations surrounded by lush arrangements and pieces. 
SPECIALTY
 Floral arrangements for any occasion
SELECTION SIZE
Large
STARTING PRICE
From KRW 44,952  
DELIVERY FEE
Calculated upon checkout. 
WEBSITE
https://korea-florist.com/
SOCIAL MEDIA
 
CONTACT DETAILS

(913) 535-6937

/ [email protected]
WHAT PEOPLE LIKE
BEST BLOOMS. Korea-Florist only uses the freshest of flowers for all of their arrangements and bouquets. Another means of guaranteeing quality is their punctuality. They only make your arrangements when it's due to be delivered. 
PROMPT SERVICE. Korea-Florist isn't only known for its luscious arrangements, they also pride themselves on providing customer service and delivery that's right on time. The site offers the option to select time frames for pick ups and deliveries, and Korea-Florist never fails to deliver. 
CUSTOMISED ARRANGEMENTS. Aside from their large catalogue of arrangements and bouquets, Korea-Florist also offers their customers the opportunity to customise their orders. Want to give more than a stunning arrangement? You have the option to change the wrapping, vase, or even add chocolates to the mix. 
PRODUCTS
FLOWER BOUQUETS AND ARRANGEMENTS
GIFT BASKETS
CHOCOLATE BOUQUETS
TEDDIES
DELIVERY & PAYMENT
Major credit cards are accepted here.
7.

FLOWERS TO KOREA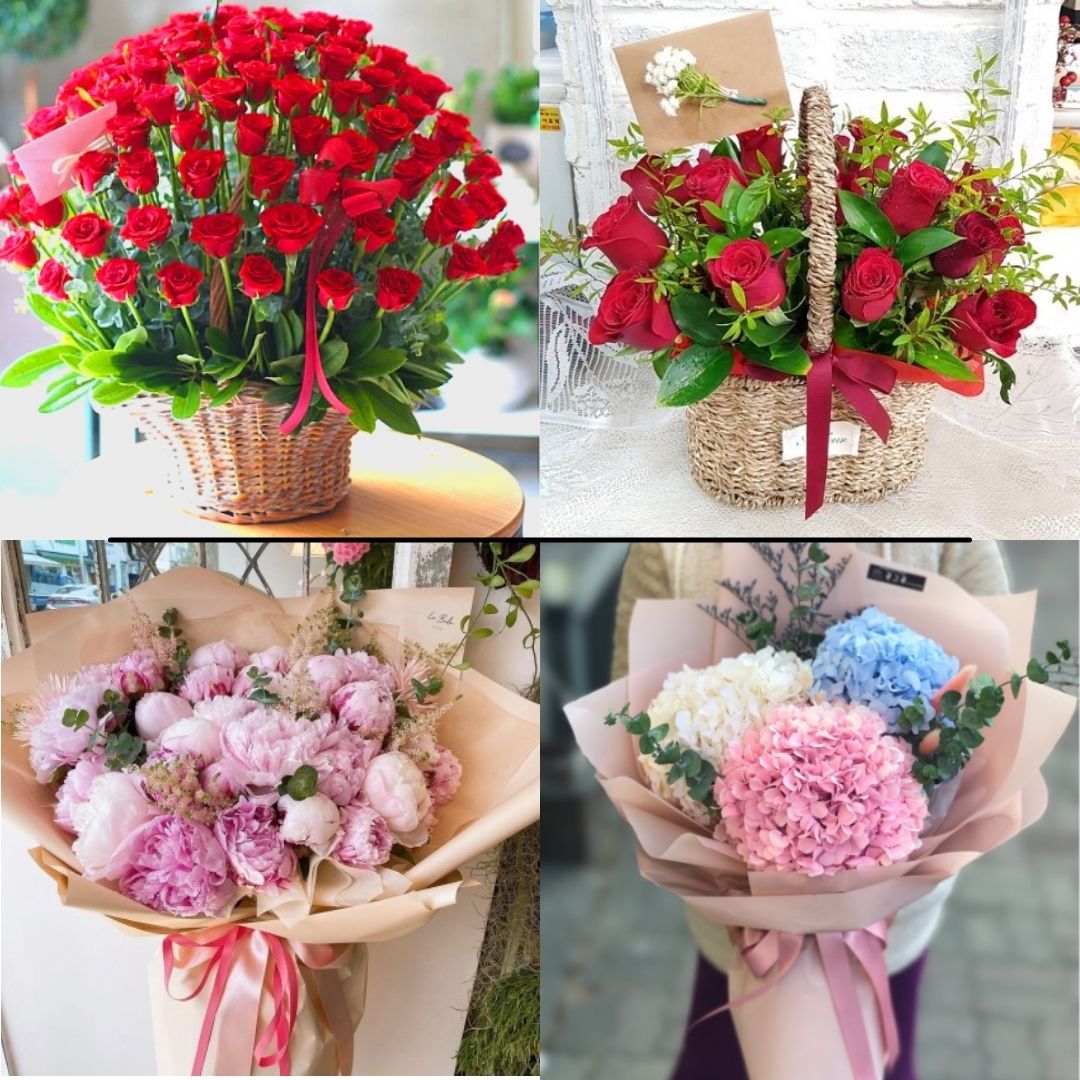 Deliver flowers and other gift novelties to Korea no matter where you are in the world, with Flowers to Korea. They are an online floral shop that offers a wide range of arrangements and types of flowers available.
To add on to it, Flowers to Korea guarantees fresh cuts of flowers every single day, so you're sure to have them lasting longer! Expect only the best quality with Flowers to Korea.
| | |
| --- | --- |
| SPECIALTY | Long Stem Roses |
| SELECTION SIZE | Large |
| STARTING PRICE | Starts at $39.00 |
| DELIVERY FEE | Starts at $13.00 |
| WEBSITE | Flowerstokorea.com |
| CONTACT DETAILS | [email protected] | 606-90-47954 |
WHAT PEOPLE LIKE
FLOWERS FOR EVERY OCCASION. A thing to like about Flowers to Korea is that they have floral arrangement fit for a whole lot of events. They have designs made specifically for birthdays, valentine's, and even chuseok! Their flowers also come in bouquets, boxes, stands, and so much more.
SAME DAY DELIVERY. Flowers To Korea also caters to same day deliveries, which helps a ton for last-minute gifts. Just make sure to order on their website and note for it to be delivered the very same day. It's only just a few dollars increase to the normal delivery charge too!
PRODUCTS
SWEETS & CHOCOLATE BASKET
WINE BASKET
WHISKEY & BEVERAGES
HAMPERS FOR BUSINESS
CHRISTMAS GIFT BASKET
NEW BABY BASKET
FRUITS GIFT BASKET
CAKE
CHOCOLATE
TEDDY BEARS
BALLOON
DELIVERY & PAYMENT
Accepts American Express, PayPal, MasterCard, VISA.
8. SEOUL FLORIST.COM
SPECIALTY

Fresh unique service of custom make flowers

SELECTION SIZE

Small  to Large

STARTING PRICE

Starts at $42.96

DELIVERY FEE

Flat delivery fee of $11.95 

WEBSITE

https://www.seoulflorist.com/

CONTACT DETAILS

 

Contact us at customer service @Seoulflorist.com

 , Korea.
Since 2000, Seoul Florist is a dependable, high-quality, and on-time South Korean online florist. They have helpful Customer Care representatives as well as honest and dependable employees.
We are impressed with them through the years, their company has experienced consistent success with steady and rapid growth since its inception. They believe it is because of our business ethics, as they work hard to fulfill their customers' orders and are proud to be in the business of making people happy.
WHAT PEOPLE LIKE
HIGH QUALITY. They use high-quality flowers and prepare your order immediately before delivery to ensure freshness.
LOW PRICES. Their prices are reasonable and competitive with those of other florists. They respect other online florists and do not wish to place undue pressure on other florists; they simply want their customers to have a positive experience and good products at reasonable prices.
UNIQUE SERVICES. Compared to other florists, they offer custom make bouquets, custom make fruit baskets, self-modifications of flower orders, photo return service, signing telegrams, charity donations, and email-real-gifts
PRODUCTS
Flowers for all occassions
Custom Baskets
Fruit Baskets
Flower Baskets
Gift Baskets
Vegetable Baskets
Wine & Spirits
Cakes
Chocolate Bouquets
Godiva
Goodies & Chocolates
Photo Return
Send gifts by email
Singing Telegram
Teddy Bears
DELIVERY & PAYMENT
Seoulflorist.com has a flat fee regardless of where the flowers are delivered. Some other websites charge different fees based on the delivery area, but they've discovered that customers find this inconvenient. As a result, they have devised a flat fee. They also offer express same day delivery, morning delivery and international delivery. 
When it comes to payment methods, they accepts most major credit cards, including Visa, Mastercard, and American Express, through online processors such as Paypal.com, Amazon.com, and Authorize.net.
---
Images taken from each company's official websites/social media.