They say the best things in life are free. At the very least, they shouldn't always cost an arm and a leg. Bangkok is a great place to have a good time without emptying your bank account. It's one of the world's top tourist destination for a reason. Good food, awesome deals and great company can be had for a reasonable price. Their flowers are just as affordable, as demonstrated by these top flower delivery services in Bangkok. For as low as ฿450, you can quickly and conveniently send beautiful fresh flowers to your friends, family or special someone!
Note: Despite the COVID situation, most of the flower delivery shops featured below will continue to deliver their beautiful flowers door-to-door. If there are any changes in service regarding the florists included here, we would duly update this post.
1. Potico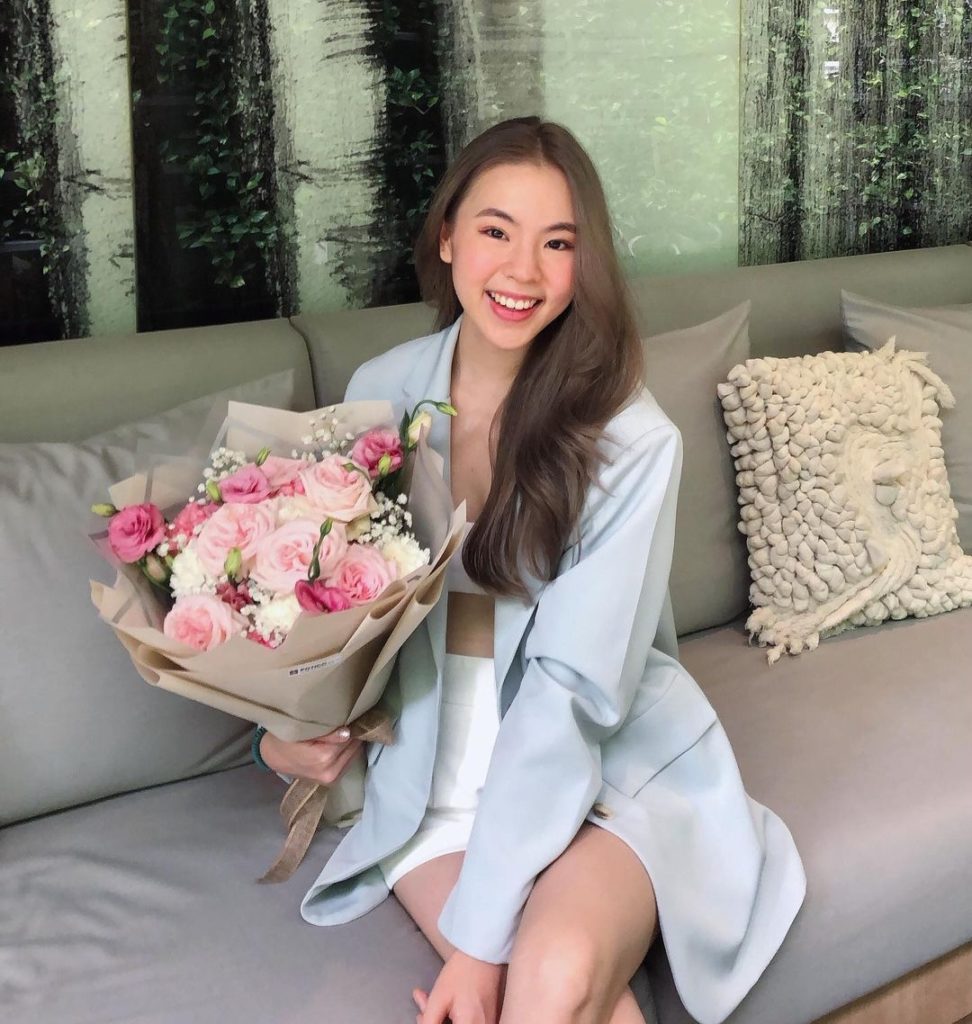 Potico, previously known as FlowerStore, arrives to Bangkok after disrupting the flower delivery industry in the Philippines and Vietnam. Its high quality floral assortment are surprisingly affordable when compared to the competition. But flowers are not the limit, Potico also offers a wide variety of other gifts ranging from Cakes, Balloons, Cards, Chocolates, Fruit Baskets, Stuffed toys, and many more.
WHAT PEOPLE LIKE
AFFORDABILITY. It appears pretty clear that Potico's prices are not easily found in any other flower shop around the city, making it a great choice for all those who are looking for a high quality option while being on a budget.

FREE SAME-DAY DELIVERY IN BANGKOK & NONTHABURI. Free same day delivery applies to orders placed before 5pm. Fast delivery with orders that can be received as fast as 90 minutes after having placed the order.

CONVENIENT ORDERING PROCESS & FLEXIBLE PAYMENTS. One of Potico's primary goals is to make the flower ordering process convenient and hassle free. In a couple of minutes and a few clicks, you are able to easily place your order which will be readily delivered at your doorstep. Moreover, they offer a wide variety of payment options, including Cash-On delivery, Bank Transfer, Credit Card Payments and other Payment Gateways (PayPal, True Money, PromptPay and Line pay)
2. A BETTER FLORIST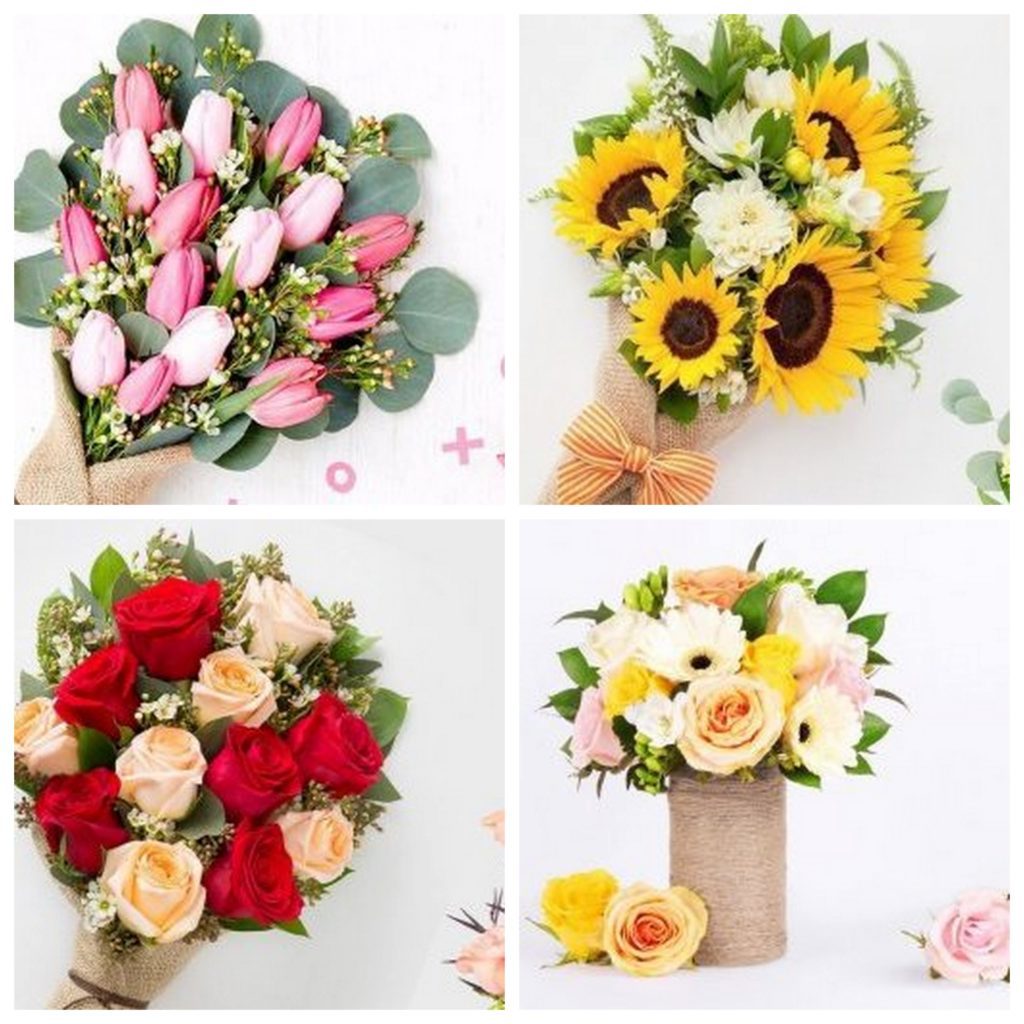 A Better Florist offers a thoughtfully curated collection of handcrafted bouquets and flower arrangements which are available for FREE delivery anywhere in Bangkok. Their modern hand bouquets use only high-quality flowers sourced from the best flower farms and nurseries. Their flowers are suitable for any special occasion, including a birthday, Valentine's Day, anniversary, graduation etc. Best of all, they can deliver fresh flowers for as fast as 90 minutes! Their FREE same day delivery applies to orders placed before 3pm.
| | |
| --- | --- |
| SPECIALTY | Beautiful and budget-friendly modern hand bouquets, lightning-fast flower delivery |
| SELECTION SIZE | Curated |
| STARTING PRICE | ฿1750 |
| DELIVERY FEE | Free Same Day Delivery |
| WEBSITE | www.abetterfloristbangkok.com |
| SOCIAL MEDIA | Instagram: @abetterflorist |
| CONTACT DETAILS | Contact Form |
WHAT PEOPLE LIKE
90-MINUTE EXPRESS FLOWER DELIVERY. Speed is A Better Florist's top advantage. Say goodbye to last-minute supermarket dashes or disappointing deliveries because of their 90-minute door-to-door delivery. Free same day delivery applies to orders placed before 3pm.
PROFESSIONALLY HANDCRAFTED FLORAL PRODUCTS. A Better Florist carefully curates their collection of bouquets and arrangements to make sure customers get the best and most beautiful floral products. They have talented florists using premium blooms from the best flower farms to craft beautiful bouquets and arrangements. Their bestselling hand bouquets are carefully wrapped in rustic burlap, securely tied with a stylish ribbon and finished off with a personal message. The result is always Instagram-worthy!
VALUE FOR MONEY. By eliminating the middlemen, A Better Florist gets to keep their prices affordable and still retaining the high quality of their flowers. From hand bouquets to grand opening flower stands and condolence wreaths, their beautiful arrangements provide excellent value for money.
PRODUCTS
HAND BOUQUETS: ฿1750 – ฿3800
VASE ARRANGEMETS: ฿1875 – ฿2900
DELIVERY & PAYMENT
Order before 3pm for same-day delivery. For next-day deliveries and any other pre orders, order anytime. They accept VISA, Mastercard, American Express, bank transfer and PayPal.
2. HER FLOWERS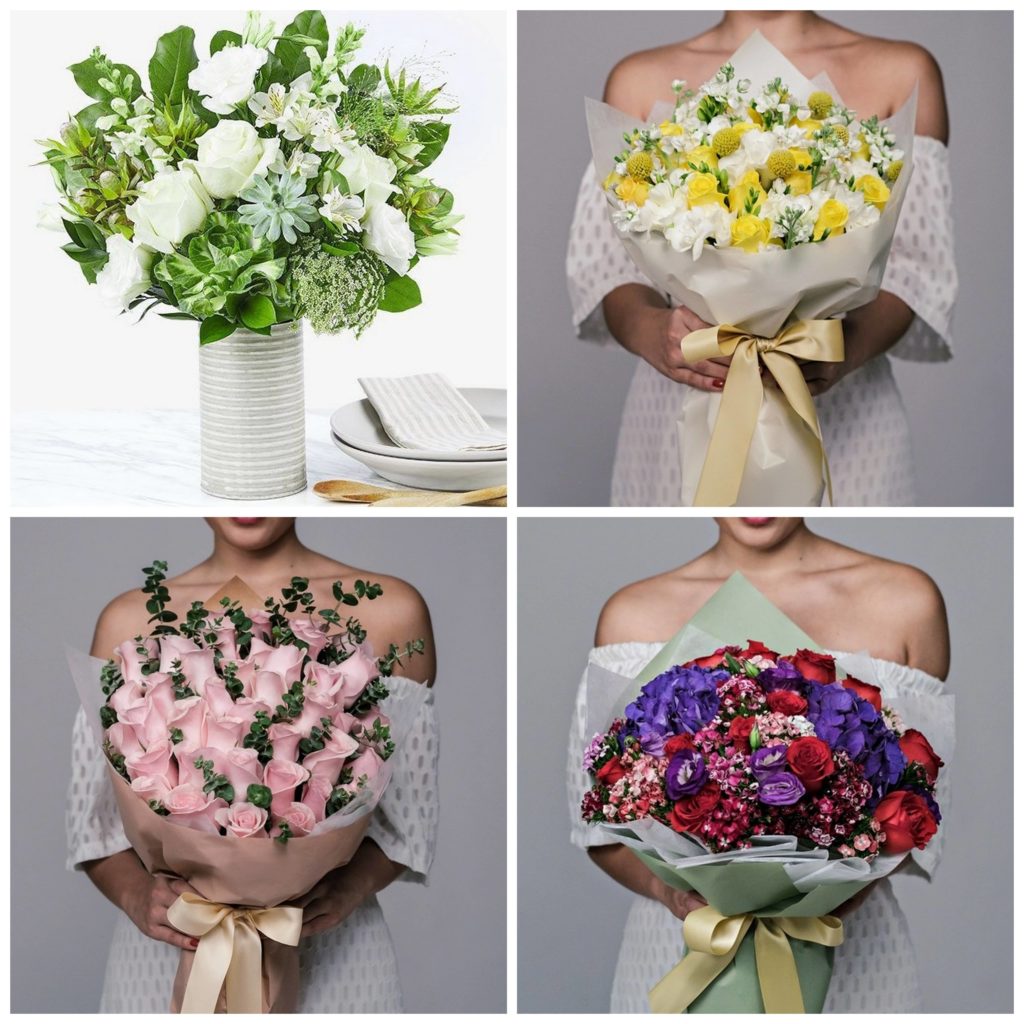 You can easily express your love and affection to your significant other with one of Her Flowers' Instagram-worthy hand bouquets! Their talented florist carefully handcrafts each gorgeous posy and stylish hand bouquet using premium blooms without the hefty price tag. You can also find boho-chic floral styles in their selection, with bucolic arrangements in twine-wrapped containers or mason jars for that charming, rustic appeal. All these professionally handcrafted arrangements are available for free same day delivery anywhere in Bangkok. Plus, orders before 3pm will be delivered on the same day!
| | |
| --- | --- |
| SPECIALTY | Affordable luxe bouquets |
| SELECTION SIZE | Curated |
| STARTING PRICE | ฿1,75000 |
| DELIVERY FEE | Free Same Day Delivery |
| WEBSITE | www.herflowersbangkok.com |
| SOCIAL MEDIA | Instagram: @herflowerssg / Facebook: /Her-Flowers-2259047594320989 |
| CONTACT DETAILS | Contact Form |
WHAT PEOPLE LIKE
AFFORDABLE LUXE HAND BOUQUETS. Lush and large bouquets do not have to burn a hole in your pocket. Her Flowers makes this possible with their luxurious flowers designed and handcrafted by their professional florist. Each bouquet is stunning, long-lasting and perfect for the budget conscious.
CAREFULLY CURATED COLLECTION. Her Flowers curates their collection of floral products based on the message and emotion customers want to convey. There's a story behind every flower gift, whether it is to say, "Thank you," "I'm thinking of you" or "I love you." They also take inspiration from the diverse personalities and admirable qualities of women everywhere.
FAST, RELIABLE & FREE SAME DAY DELIVERY. Her Flowers provides free same day flower delivery in Hong Kong, island-wide, for orders placed before 3pm. For rush orders and express delivery, contact their customer service so they can accommodate your request.
PRODUCTS
HAND BOUQUETS & ARRANGEMENTS: ฿1,750 – ฿3,100
DELIVERY & PAYMENT
Order before 3pm for same-day delivery. For next-day deliveries and any other pre orders, order anytime. They accept VISA, Mastercard, American Express, PayPal and bank transfer.
3. TANAVAL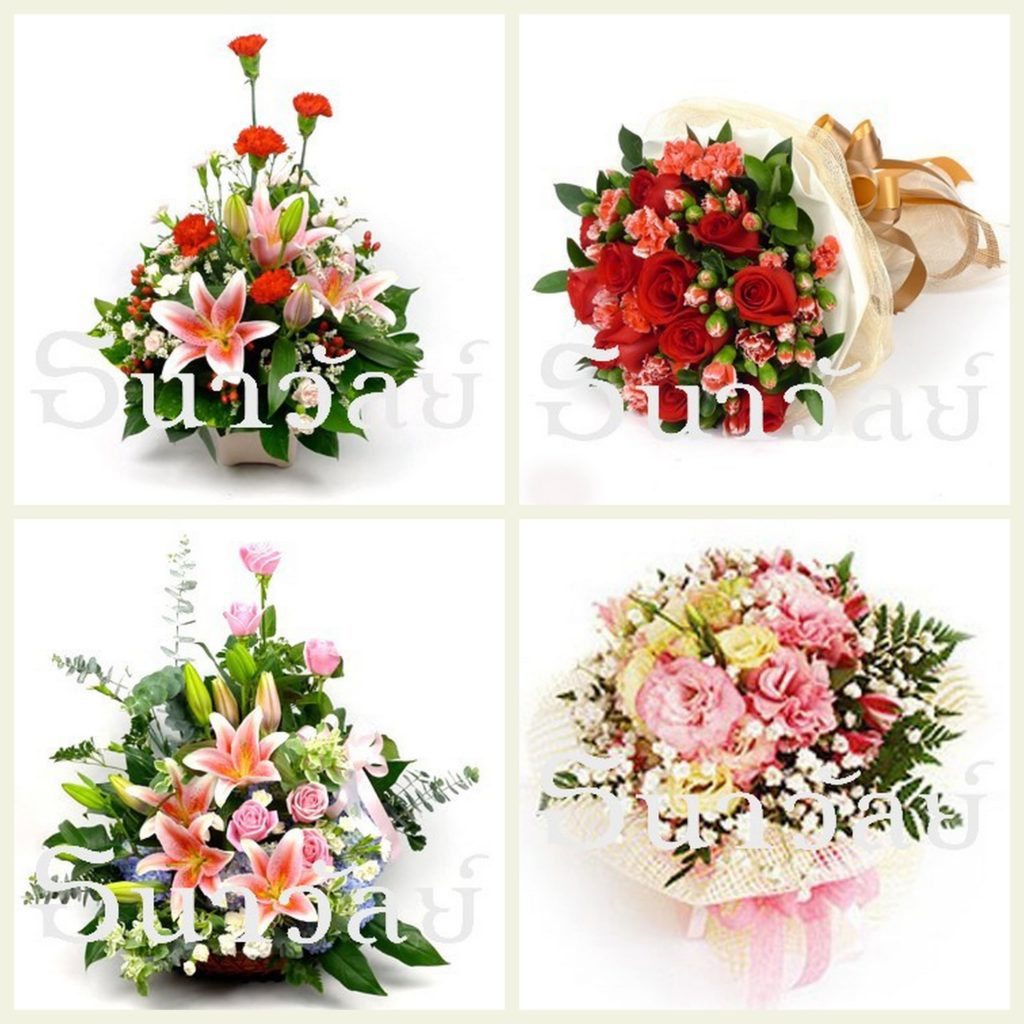 Established in 1966, Tanaval specialises in exotic flowers sourced directly from all over Thailand to ensure freshness and quality. As an established brand, they have the proven experience and expertise to give excellent advice during floral consultations for any event.
| | |
| --- | --- |
| SPECIALTY | Exotic flowers |
| SELECTION SIZE | Large |
| STARTING PRICE | ฿750 |
| DELIVERY FEE | From ฿100 |
| WEBSITE | www.tanaval.com |
| SOCIAL MEDIA | Facebook: /tanaval |
| CONTACT DETAILS | + 662 258 3350 |
WHAT PEOPLE LIKE
LARGE SELECTION OF EXOTIC FLOWERS. Instead of offering the usual choices of popular blooms, Tanaval gives customers alternative, exotic flowers to impress their recipient.
WEDDING & EVENT FLORAL STYLING. With decades of floristry experience, Tanaval can provide professional, reliable expertise for wedding and event flower arrangements. No job is too big or too small.
CUSTOM ORDERS. Whether you need a grand opening flower stand, a wreath or a truly unique bouquet, Tanaval's talented florist can have one tailor-made to your specifications.
PRODUCTS
BOUQUETS: ฿1200 – ฿4800
ARRANGEMENTS: ฿1250 – ฿5200
BASKET: ฿750 – ฿3500
WREATH: ฿1500 – ฿5000
POTTED PLANT/ORCHID: ฿1400 – ฿5200
STANDING ARRANGEMENT: ฿6000
DELIVERY & PAYMENT
Delivery from 8.00-17.00 every day. Same day delivery orders must be placed before 11.00am.
Accepted payment: Visa, Mastercard, American Express, PayPal, K Payment Gateway
4. APRIL FLORA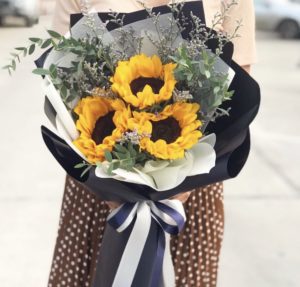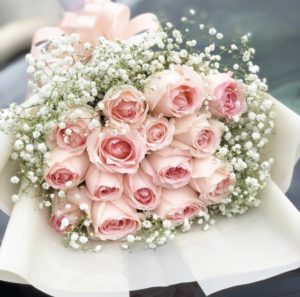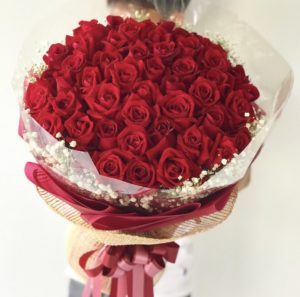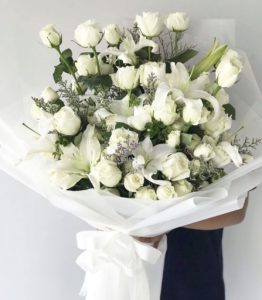 April Flora takes away the hassle of ordering flowers and makes it easy to send a stunning flower bouquet available with free same day delivery service to anywhere in Bangkok. You can order online from your desktop, tablet, or phone.
Their carefully selected Bangkok florists are here to create a fresh blooms, hand-delivered with a free card message that you can write to personalize the bouquet. For same day delivery, simply place the order prior to 4 pm, they will do the rest!
WHAT PEOPLE LIKE
SAME DAY DELIVERY AVAILABLE
CONVENIENT, FULLY MOBILE ORDER TRANSACTIONS. Since they can be reached directly via the Line app, customers can order anywhere and anytime simply using their smartphone.
ENGLISH SPEAKING CUSTOMER SERVICE
FREE PHOTOS OF DELIVERY. They can take photos of the recipient while receiving flowers and send them to you via email, Line, and Whatsapp if requested.
PRODUCTS
DELIVERY DETAILS
 Same day Bangkok flowers delivered with orders by 4pm. You can make payment through credit cards, PayPal or bank transfer.
5. CHANG FLORIST

Change Florist offers fresh local and imported flowers that are carefully selected to guarantee the beautiful quality of their delivery. They have a vast network of experienced Thai florists in all provinces of Thailand. 
Chang Florist has flower shops in Bangkok that in the business district, such as Sukhumvit area, Silom road and flower shop in Bangkok Flower Market (Pak Khlong Talat). Their most popular areas for flower delivery in Bangkok are Sukhumvit Road, Asoke, Soi Nana, Soi Cowboy, Ekkamai, Thonglor, Sathorn Road, Silom Road, Phat Phong, and Khao San Road.
SPECIALTY
Freshly prepared flowers
SELECTION SIZE
Curated
STARTING PRICE
฿2,000
DELIVERY FEE
Free delivery is available in Bangkok and all cities of Thailand and covered in a radius of 20 km from the city center
WEBSITE
https://www.changflorist.com/
SOCIAL MEDIA
https://web.facebook.com/ChangFlorist
CONTACT DETAILS

WhatsApp: +66 (0) 62-892-6669
LINE ID: changnoi9lives

Email: [email protected]
Telephone: +66 (0) 62-892-6669
WHAT PEOPLE LIKE
LARGE NETWORK OF LOCAL FLORISTS. Their close working relationship with expert florists in Bangkok ensures the highest standards of design and presentation.
DELIVERY EVEN DURING PUBLIC HOLIDAYS. They're ready 7 days a week including the public holiday to deliver wonderful professionally-designed flowers and gift ideas in Bangkok.
FREE PHOTOS OF DELIVERY. They can take photos of the recipient while receiving flowers and send them to you via email, Line, and Whatsapp if requested.
PRODUCTS
FLOWER BOUQUETS
FLOWER BASKETS
VASE ARRANGEMENTS
ROSE-SPECIFIC ARRANGEMENTS
TEDDY BEARS AND STUFFED ANIMALS
DELIVERY DETAILS
Chang Florist offers same-day delivery service for orders of gifts and flowers that are received before 3.00 pm Thailand time. For orders received after 3.00 pm, orders will be shipped the next day. Same-day delivery areas are Bangkok and vicinity, Pathum Thani, Nonthaburi, Samut Prakan and including major cities such as Chiang Mai, Chonburi, Pattaya, Phuket, Udon Thani, Khon Kaen, Nakhon Ratchasima, and Koh Samui.
6. FLOWER2BANGKOK

Flower2Bangkok delivers cut flower arrangements and Orchid plants throughout the Bangkok area. Their arrangements are famous for being tight and full, lush and colorful, cut flowers in thick glass cylindrical and cone-shaped vases mostly.
You are free to select a favorite color or combination of colors, and they will work with their phenomenal selection of daily flower arrivals to customize your request.
SPECIALTY
Cut flower arrangements, Orchid plants, Gifts
SELECTION SIZE
Large
STARTING PRICE
฿1,490
DELIVERY FEE
Free for Bangkok area
WEBSITE
https://www.flower2bangkok.com/
SOCIAL MEDIA
https://www.facebook.com/pg/flower2bangkok/
CONTACT DETAILS

+66 98 570 1908 (Thai only)
[email protected]
WHAT PEOPLE LIKE
One-stop-shop for flowers and gifts
Same day delivery
Real-time conversion to international currencies for flower prices online
PRODUCTS
FLOWERS BY COLOR
FLOWERS BY TYPE
GIFTS SUCH AS BALLOONS, WINES, CHOCOLATES, COOKIES, TEDDY BEAR, CAKES, AND DECOR
DELIVERY DETAILS
Flower2Bangkok delivers all day, and delivery charge is free in Bangkok area. They accept payments via Credit Card / Debit Card, Bank Transfer, and Western Union.
7. FLOWERS OF THAILAND

Flowers of Thailand sells a wide range of flowers, cakes, gifts and wreaths for delivery around Thailand. Their flower collection includes bouquets, artificial flowers, flower vases, flower baskets, fruit baskets, gift baskets, cakes and many more.
| | |
| --- | --- |
| SPECIALTY | Flowers and gifts |
| SELECTION SIZE | Large |
| STARTING PRICE | ฿1,350 |
| DELIVERY FEE | Calculated at checkout |
| WEBSITE | http://flowersofthailand.com/ |
| SOCIAL MEDIA | https://www.facebook.com/FlowerofThailand |
| CONTACT DETAILS | +66-2-685-1002 |
PRODUCTS
Flowers
Gift and Doll
Gift Baskets
Box of Love
Flower Arrangement
Mothers Day Gift
Cakes and Cookies
3D Cakes
Wreaths
Liquor
DELIVERY DETAILS
Whether the delivery can be on-time depends on the date and time of the order, as well as the delivery method, weather and the distance of the destination. For on-time delivery, you should order at least 1-day.
Their delivery (Flowers, Gift Baskets & Cakes) is available only in Bangkok, Nonthaburi and Pathumthani. If you still want to pursue delivery to the non-service area please contact them, so they can arrange nationwide delivery using EMS from Thai Post.
They accept Mastercard, Visa, Amex, and bank transfer.
8. MONDIAL FLOWERS

From flowers, chocolates, and wines, to balloons and teddy bears, Mondial Flowers has got you covered. They offer a wide array of gifts for you to buy for your loved ones, each promised to be of the highest of quality.
Check out more of their listings on their website, and don't be afraid to call them for additional inquiries!
WHAT PEOPLE LIKE
Next-Day Flower Delivery – Have the ease of not worrying about when your flowers will reach you or your recipient as Mondial Flowers ensures that you get them the very next day after you order. Experience fast and efficient servicing and delivery like no other!
Worldwide Shipping – Mondial Flowers is an international florist network that has branches at almost every country in the world! So rest assured that wherever you may be, Mondial Flowers will be able to reach you and provide you their top notch flower arrangements worth every penny you spend.
PRODUCTS
Bouquets start at ฿ 1329.95
Classic Flowers start at ฿ 1477.95
Bestsellers start at ฿ 1403.95
Basket Arrangements start at ฿ 1551.95
Vase Arrangements starts at ฿ 1329.95
DELIVERY & PAYMENT
VISA, MasterCard, AMEX, PayPal
9. Flowers Bangkok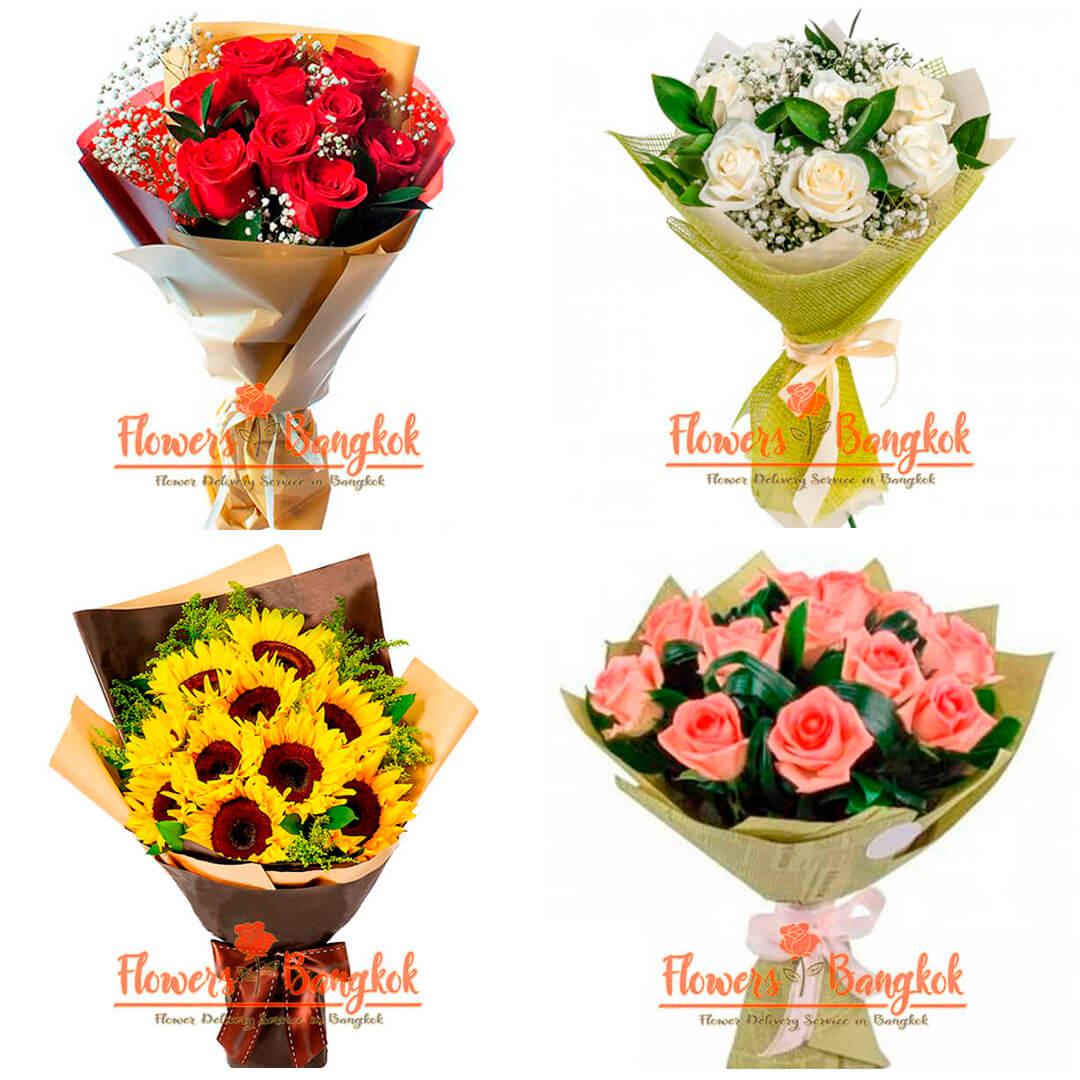 Flowers Bangkok offers the freshest flowers daily. Only professional florists are to handle your orders as to reassure that you get nothing but the best from them. Order your bouquet now and see the quality for yourself.
---
WHAT PEOPLE LIKE
Lowest Prices – Get the most beautiful blooms at a fraction of the usual selling price. With Flowers Bangkok, you're sure to get more than your money's worth.
Same Day Delivery – Order and pay for your arrangement before 3PM and have it delivered to you the very same day! Even with Bangkok's frequent traffics as a Metropolis, flowers Bangkok can assure you a speedy transaction like no other. Contact them now to have florists create you a masterpiece.
PRODUCTS
ROSES
GERBERAS
HYDRANGEA
STATICE
SUNFLOWERS"
"CHOCOLATE
TEDDY BEARS"
DELIVERY DETAILS
PayPal, American Express, Discover, Bangkok Card, JCB, MasterCard, VISA
10. Peak Flowers Delivery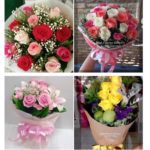 Peak Flowers Delivery is a florist shop that offers clients a wide range of fresh flowers and is one of the most renowned companies in the field as well. Able to cover 95% of Thailand's districts, they can readily deliver clients within their scope with precision and assurance that the flowers are of equally stellar quality.
WHAT PEOPLE LIKE
EXPERIENCED STAFF. We find their florists to be highly experienced at arranging flowers for any occasion that the client may need and within a timely fashion so that clients won't have to worry if they are able to get their orders as scheduled. Another thing we find commendable is their easy to navigate website wherein clients can easily select a flower arrangement that is within their budget and in accordance with their need and preference.
HIGHLY INFORMATIVE BLOGS. They also have a blog readily at their website which can serve as a great resource so that clients can also have additional information on how to make the most out of their flowers but also on how to properly care for them.
PRODUCTS
MOTHER'S DAY: ฿ 999.00 – ฿ 2,199.00
VALENTINE'S DAY: ฿1,990.00 – ฿ 19,999.00
DELIVERY & PAYMENT
VISA, MasterCard, PayPal, and other local online payment methods
11. POTICO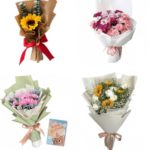 Potico is among the top-rated flower shop in Bangkok and have since then been accommodating orders from The Philippines, Vietnam, and Thailand. They have since then grown into one of the largest e-commerce gifting shops.
WHAT PEOPLE LIKE
ASSISTIVE SERVICE. Their website is user-friendly and easy to navigate wherein clients can easily order their desired flower arrangement directly from the website itself. Another thing we find commendable is that they are able to employ experts and a team that is able to create and ensure that all products are carefully curated, presentable, and in accordance with what the client needs.
WIDE SELECTION OF FLOWERS. They are able to provide clients with a large plethora of flowers and arrangements that can adapt to various themes and celebrations to better get the message of the sender across to the recipient.
HASSLE-FREE TRANSACTIONS. Overall, with their large catalog of flowers for various occasions, we highly recommend clients within their scope of service to give them a try and experience a hassle-free transaction with them and equally luxurious flower arrangements.
PRODUCTS
CORPORATE BOUQUETS: ฿499 – ฿1999
THANK YOU: ฿499 – ฿4999
DELIVERY & PAYMENT
They accept online payments for all orders  and COD for orders limited to THB 3,000 and should the client choose to pick up their order directly from their shop.
Images taken from each company's official websites/social media.