Picking a gift can be difficult. You have so many things to consider; the receiver's preference, the occasion and let's not forget about the budget. With all these combined, picking the perfect gift is really proving to be one of the hardest tasks of the day but what if you add another obstacle—time. Yes, you need the gift pronto. Here's where London's top florists enter. Give someone a special, sweet and thoughtful gift—flowers! And give it today with their trusty same-day flower delivery.
1. FLOOM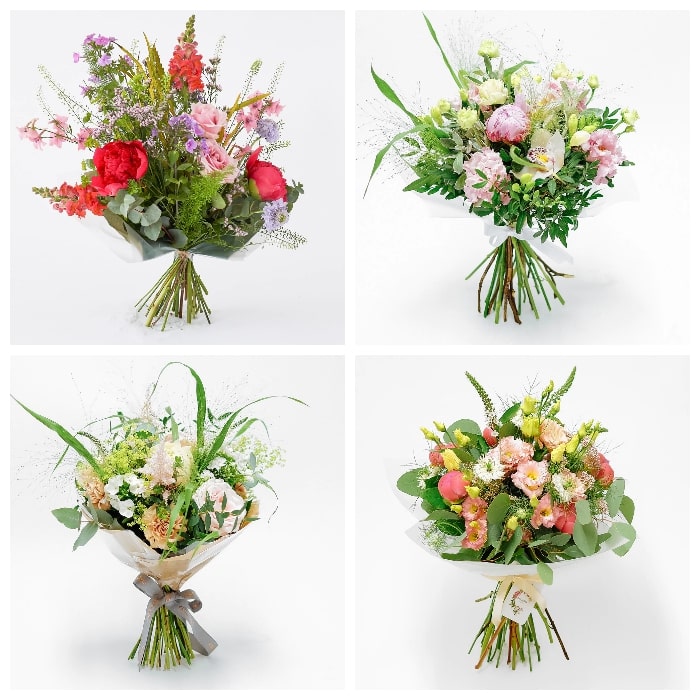 Local florists in the UK come together on one special website. This is Floom, a site that connects UK dwellers with their local independent florists, helping local businesses reach more consumers. With various florists at hand, you won't run out of unique flower designs. Discover what's blooming near you now!
SPECIALTY
Mixed bouquets and peonies
SELECTION SIZE
Moderate
STARTING PRICE
£29
DELIVERY FEE
£6.99 for regular delivery
£9.99 for same-day delivery
WEBSITE
https://www.floom.com
SOCIAL MEDIA
Facebook: @FloomOfficial
Instagram:@floomofficial
CONTACT DETAILS
+44 (0) 20 8068 7498
[email protected]
WHAT PEOPLE LIKE
LARGE SELECTION OF FLOWERS. What really makes Floom stand out is their vast collection of flowers. From every-day to exotic flowers and from birthday bouquets to sympathy bouquets—we're sure you'll find what you're looking for here.
SUPPORTS LOCAL BUSINESSES. Do you know why Floom's bouquets are never generic? It's because these flower arrangements are made by actual local artisans! This company brings together local independent florists in one website—making flower delivery seamless and affordable.
FREE DELIVERY. If it's your first time to order from Floom, good news! No need to pay for a delivery, as their special welcome gift, yours comes for free.
PRODUCTS
BIRTHDAY: From £29
SYMPATHY: From £29
CONGRATULATIONS: From £37
PEONY SEASON: From £35
DELIVERY & PAYMENT
Order by 12 pm for same-day delivery. Order by 1 pm and get your flowers delivered by 5 pm. They accept Visa, Mastercard, and American Express.
2. THE FLOWER YARD LONDON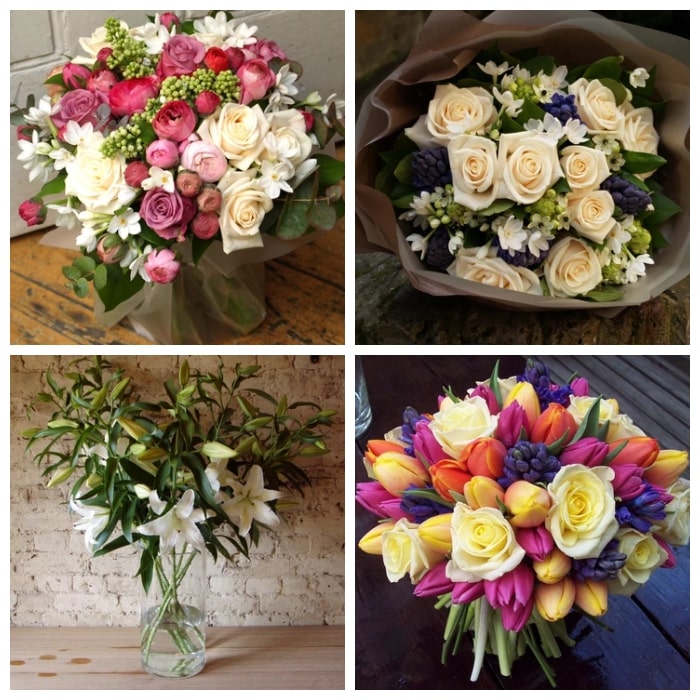 Just off the famous Kings Road in Chelsea stands The Flower Yard London—a local flower shop established for over 20 years. These London-based florists offer a selection of high-standard flower arrangements, both modern and classic, made only from the freshest Dutch flowers.
SPECIALTY
Handbouquets
SELECTION SIZE
Large
STARTING PRICE
£24.00
DELIVERY FEE
Available upon checkout
WEBSITE
https://www.thefloweryard.co.uk
SOCIAL MEDIA
Instagram: @thefloweryardldn Facebook: @thefloweryardldn
CONTACT DETAILS
[email protected]
0207 351 5250
WHAT PEOPLE LIKE
TRUSTED FLORISTS. This long-standing company has been on the business starting from 1998. Since then, they've accumulated loyal customers all over the UK. Their exceptional customer service never fails to exceed everyone's expectation.
WEDDING AND CORPORATE EVENTS. This company not only sells flowers online, but they also cater to various events in need of a little bit of greenery. Bring your party to the next level by consulting with their in-house florists.
STARTING UNDER £40. This collection won't disappoint you. Various types of flowers and arrangements await you in this budget-friendly collection.
PRODUCTS
STARTING UNDER £40: From £35.00
COUNTRY: From £36.00
NEUTRAL: From £35.00
SPRING: From £36.00
DELIVERY & PAYMENT
Order until 4 pm for same-day delivery. They accept VISA, Mastercard, American Express and PayPal.
3. THE FLOWER STATION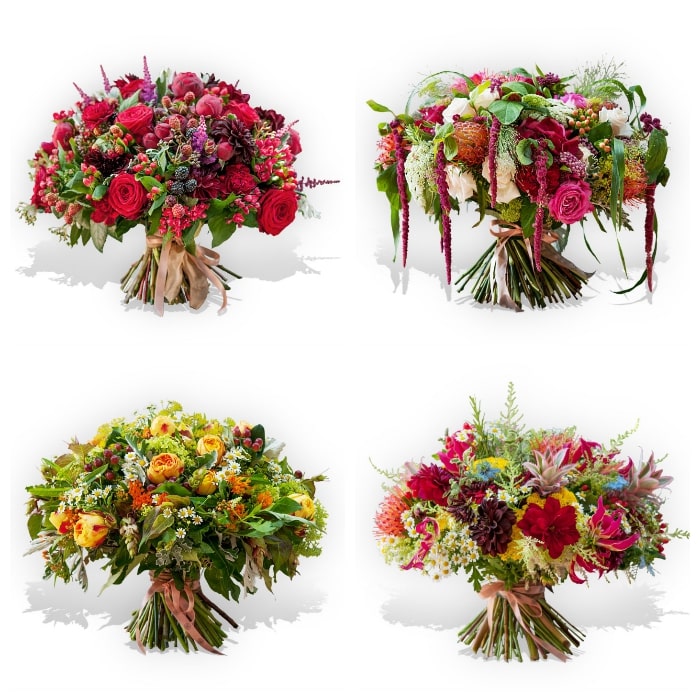 Beautiful, elegant, luxurious bouquets that won't fail to make your special someone swoon. This is The Flower Station guarantee. Enjoy their collection of regal bouquets full of generous amounts of flowers and foliage. There's no such thing as too much in this company's dictionary.
WHAT PEOPLE LIKE
LUXURY COLLECTION. The Flower Station wasn't playing when they made their Luxury collection. Made only from the highest quality of fresh flowers from all around the globe and individually arranged to perfection—these bouquets are certainly cut above the rest.
SAME-DAY DELIVERY. Same-day delivery is the standard delivery of this company. Open 24 hours, their customer service is ready to assist you from order to delivery. And did we mention you can order up to 6 pm for same-day delivery? You can order that late and still get your flowers as fast as 3 hours!
LATE-NIGHT DELIVERY. Missed the same-day delivery cut-off? No worries, you can book their late-night or 24-hour service in their delivery option. Just check for availability on their website.
PRODUCTS
LUXURY HAND-TIED BOUQUETS
BIRTHDAY FLOWERS
SPECIAL ROSE BOXES
HAND-TIED BOUQUETS
DELIVERY & PAYMENT
Order by 6 pm for same-day delivery. They accept VISA, Mastercard, American Express and PayPal.
4. VAN ARTHUR FLORIST

Van Arthur Florist is most known for their beautiful handcrafted floral design that they make for any occasion. The great care that goes into making these stunning flower pieces is also applied into how they handle and deliver every order, guaranteeing that the pieces will arrive at the recipient's doorstep as stunning as it had left the shop.
WHAT PEOPLE LIKE
SAME DAY FLOWER. If you're in need of a quick floral fix then Van Arthur Florist is the perfect choice for you. The shop has a sizable catalogue feature eye-catching designs that they can make and deliver the same day that the order has been placed.
EVENT FLOWERS. Another great thing about Van Arthur Florist is the flexibility of their stylists. They're well-aware that flowers can be used for just about anything, which is why they strive to collaborate and create designs that best suits the needs of the customer. 
PRODUCTS
Arrangements
Roses
Baskets
Corporate Flowers
Exotics
Handtied Bouquets
Luxury Flowers
Plants
DELIVERY & PAYMENT
Contact shop for more information.
5. DAWSON FLOWERS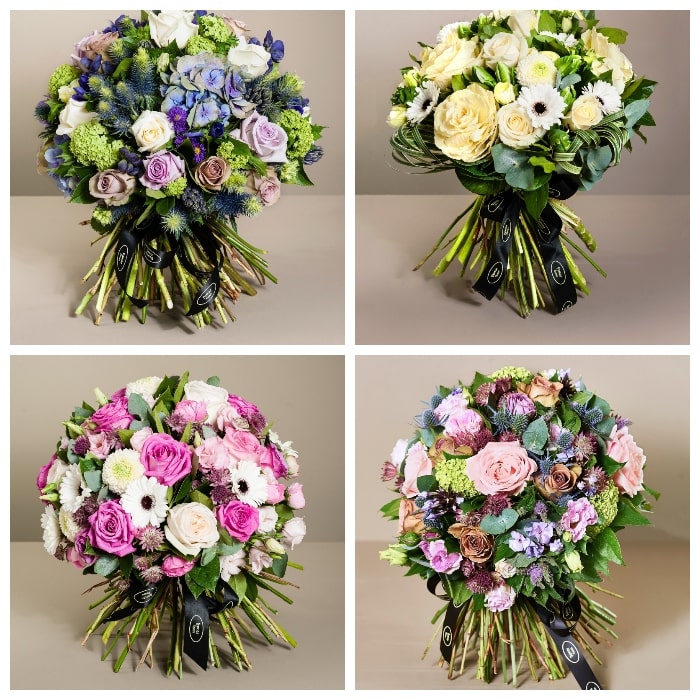 Dawson Flowers is a floral studio based in London that wants to offer you a unique floral experience. Fresh and vibrant hand-tied bouquets are just a click away!
WHAT PEOPLE LIKE
HAND-TIED BOUQUETS. Dawson Flowers' approach to flower design is very classic and sophisticated. Their clean-cut bouquets pay respect to the traditional flower designs—simple and sophisticated.
WILD BOUQUET COLLECTION. Different from their usual bouquets, this collection exudes a very natural fresh-picked from the countryside kind of feel. They've achieved this by using a varied mix of seasonal foliages and flowers.
FAST, EFFICIENT AND FREE SAME-DAY DELIVERY. What's better than having your order delivered the same day? When it's done for free. If you're looking for a sign to buy flowers, this is it.
PRODUCTS
HAND-TIED BOUQUETS: From £60.00
WILD BOUQUETS: £60.00
CHAMPAGNE, CHOCOLATES & GIFTS
DELIVERY & PAYMENT
Order by 1 pm for same-day delivery. They accept VISA, Mastercard, and American Express.
6. FLOWERS 24 HOURS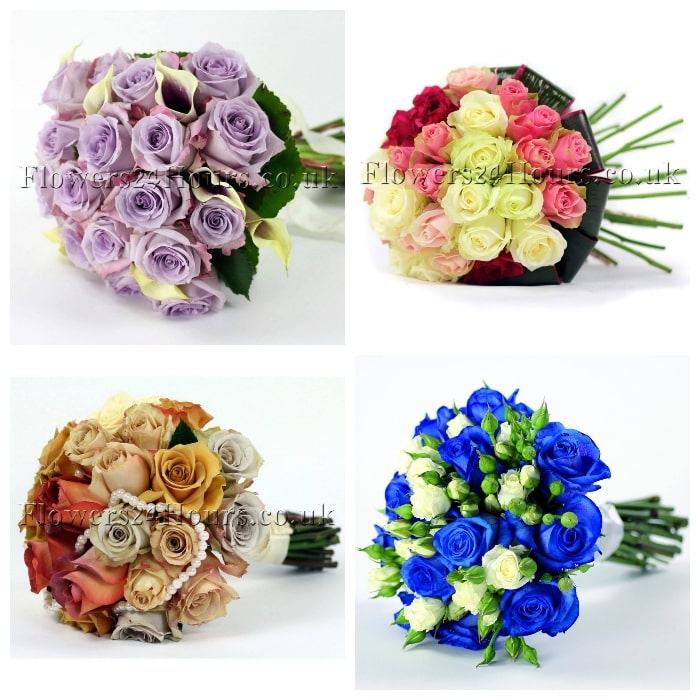 Your gift – our passion. This is Flower 24 Hours' company tagline and it speaks the truth. They value customer feedback and continues to improve their service and facilities. By doing so, they garnered solid customers all throughout the UK.
WHAT PEOPLE LIKE
ROSE BOUQUETS. The huge range of bouquets available at this company is astounding but the choices for Rose bouquets that you can get here is even more amazing. Enjoy browsing everyone's favorite flower on their site now.
FRUIT BASKETS AND HAMPERS. There are all sorts of treats that you can get at this company so why not add one or two to your choice of bouquet to make your gift even more special.
PRODUCTS
ROSE BOUQUETS: From £14.99
GERBERAS
GLADIOLI
DELIVERY & PAYMENT
Order by 5 pm for same-day delivery. They accept VISA, Mastercard, and American Express.
7. FLOWERS AND CO.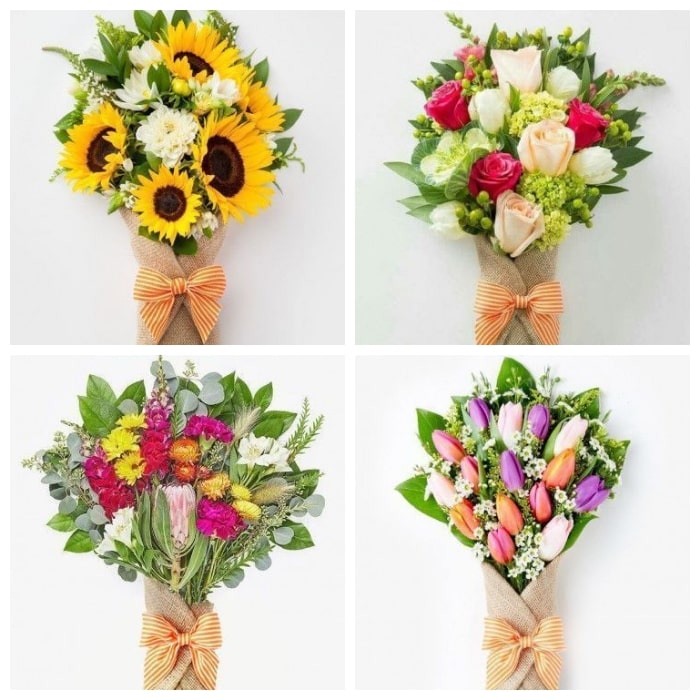 Modern blooms in perfect wrappings are what you can get at Flowers and Co. No-frills design at honest prices available for free same-day delivery, what else do you want?
WHAT PEOPLE LIKE
FARMER'S CHOICE. Choose from a variety of flower arrangements filled with season stems, so fresh that it's literally straight from the farm!
SIGNATURE BLOOMS. Flowers and Co. only offers a limited flower catalog, but what they lack in numbers, they make up for quality, and when we say quality, we're talking about boutique-level arrangements. Check the Allision, a simple bouquet of tulips bursting with vibrant colors all for £45!
PRODUCTS
FARMER'S CHOICE
SIGNATURE BLOOMS
PREMIUM COLLECTION

DELIVERY & PAYMENT
Order by 12 pm for same-day delivery. They accept Visa, Mastercard and will soon be accepting AMEX payments.
8. FLOWER STAND CHELSEA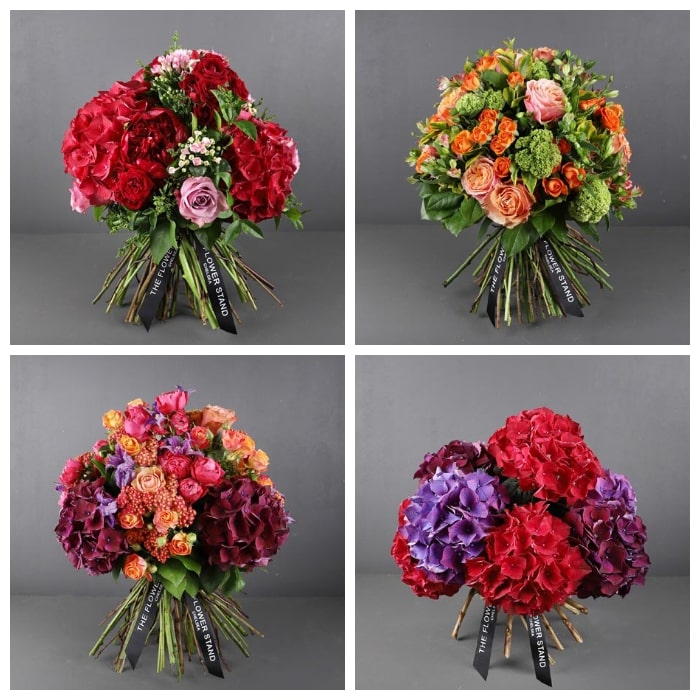 You can find Flower Stand Chelsea on the corner of Fulham Road and Old Church Street. It's been serving London residents for over a quarter of a century. With such a long history, it's no surprise that they've earned hundreds of loyal customers. And they want to charm you too.
WHAT PEOPLE LIKE
LUXURY FLOWERS. Flower Stand Chelsea specializes in premium arrangements. Each design is inherently posh in nature. They also don't shy away from big arrangements and embraces the over the top feel of it while staying classy.
GARNET HYDRANGEA. We can't get enough of this particular bouquet filled with premium Hydrangeas. The color scheme of mauve and deep purple complements each other perfectly creating a very elegant flower design.
PRODUCTS
SPRING BOUQUETS
SUMMER BOUQUETS
AUTUMN BOUQUETS
SYMPATHY BOUQUETS
DELIVERY & PAYMENT
Orders received by 7 pm (6 pm on Sundays) can be delivered to all London residential postcodes on the same day, 7 days a week. Payment options are available upon checkout.
9. APPLEYARD FLOWERS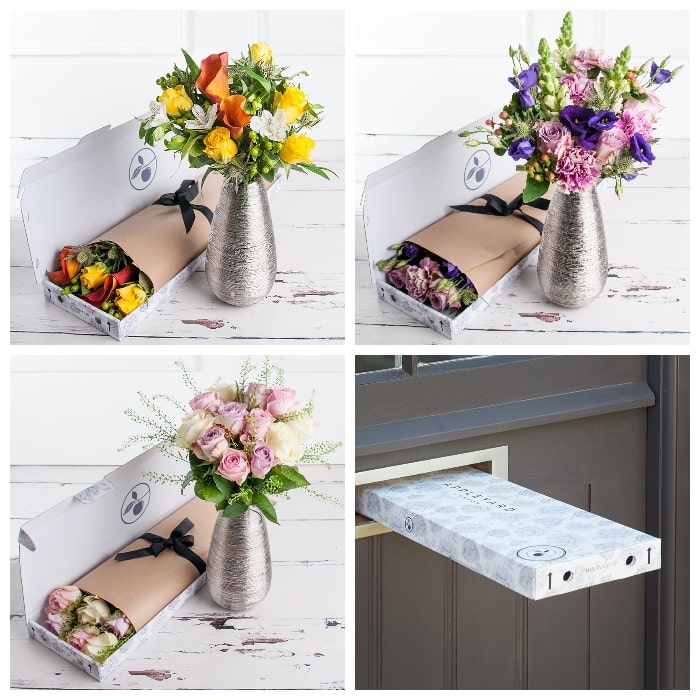 One of our favorites in this list is Appleyard Flowers. We're already sold with their letterbox flowers alone. And it seems like we're not the only ones. They've already been featured on The Telegraph, Bazaar, and Vogue to name a few.
WHAT PEOPLE LIKE
LETTERBOX FLOWERS. We absolutely love how superbly simple and practical this collection is. It's literally a box of flowers that can fit through your letterbox. Oh, and it comes with free delivery! The recipient doesn't even have to be at home, the delivery team will just slide off the boxed flowers on their letterbox. This is the perfect unassuming gift that will surprise your loved ones.
COUTURE RANGE. This collection showcases their florists' designer arrangements filled with vibrant, top-tier stems. Elegant and luxurious but most importantly, unique.
SPECIAL OFFERS. There are tons of customer perks waiting for you at Appleyard Flowers. They got timed sales and selected bouquets that come with free delivery. There are even items that you can upgrade for free!
PRODUCTS
LETTERBOX FLOWERS
COUTURE RANGE
GARDEN ROSES
FREESIA
DELIVERY & PAYMENT
Order until 4 pm Mon-Fri for same-day delivery in London. Order by midnight Mon-Thurs for next day delivery. They accept major credit or debit cards and PayPal.
10. PETALON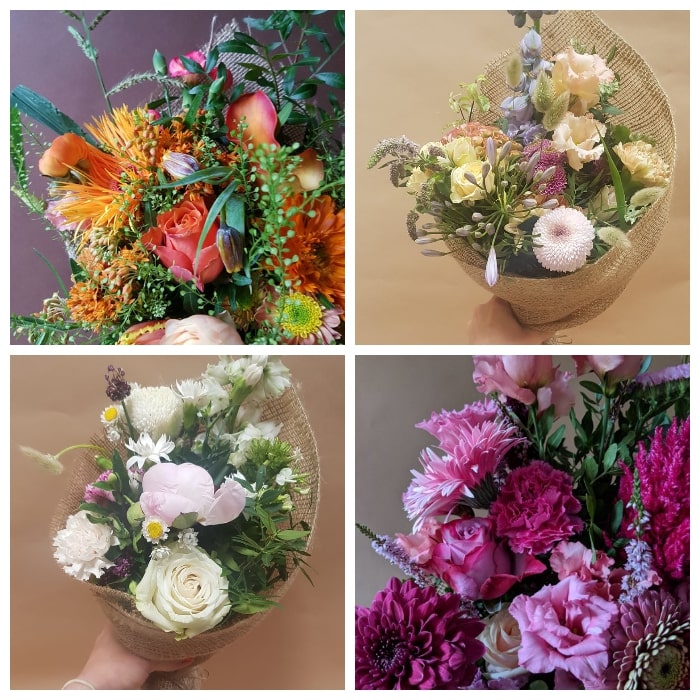 Petalon is focused on making flower delivery better. Better as in cost-effective, better as in eco-friendly and better as in with purpose. They're changing it up one bouquet at a time.
| | |
| --- | --- |
| SPECIALTY | Weekly Bouquets |
| SELECTION SIZE | Curated |
| STARTING PRICE | £39.00 |
| DELIVERY FEE | Available upon checkout |
| WEBSITE | https://www.petalon.co.uk/ |
| SOCIAL MEDIA | Instagram: @petalon_flowers |
| CONTACT DETAILS | [email protected] (+44) 07514178746 |
WHAT PEOPLE LIKE
ECO-FRIENDLY. By only offering two choices of bouquets each week, they're able to cut back on waste and prices! You can get each bouquet with a flat rate of £39.00. They use natural hessian for wrapping and they even deliver by bicycle. These guys are immensely dedicated to adapting to a green business system.
GORGEOUS ARRANGEMENTS. Every Sunday, they release two flower designs that will be available that week. And though you've got very limited choices, you won't be disappointed by the striking arrangements available.
FLOWERS FOR A CAUSE. This company continues to inspire us. They donate 5% of their profits to the Bee Collective and they plant a tree for every 100 bouquets they sold. If you want your gift to delight not only the receiver, choose Petalon.
PRODUCTS
DELIVERY & PAYMENT
They take same day orders up until 12 noon and deliver between noon and 6 pm. They accept major credit cards, PayPal, and bank transfer.


11.  FLOWERS BOX LONDON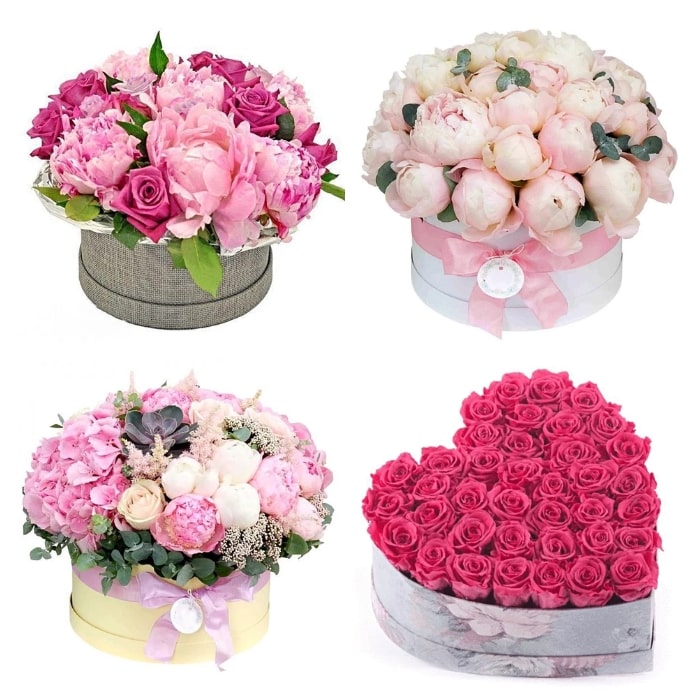 Flowers Box London will melt you with their adorable arrangements paired with charming boxes. Anyone will be pleased upon receiving this gift. Trust us.
SPECIALTY
Flower Boxes
SELECTION SIZE
Large
STARTING PRICE
£29.95
DELIVERY FEE
Available upon checkout
WEBSITE
https://www.flowersbox.co.uk/
SOCIAL MEDIA
Instagram: @flowersboxlondon Facebook: @FlowersBoxLondon
CONTACT DETAILS

[email protected]


Phone: 01707645782 WhatsApp – 07809 485863
WHAT PEOPLE LIKE
CUSTOMER PERKS. Yes, this is another company that loves showering their customers with deals! They offer Deal of the Day, special discounted bouquets and they'll even give you a 5 percent discount on your first order.
FLOWERS IN A HAT BOX. There's really nothing wrong with traditionally wrapped bouquets but there's something undoubtedly charming with flowers in hatboxes. Especially the ones at Flowers Box London, where their stylish flower design complements the simple but expensive-looking hatboxes. 
PRODUCTS
HAT BOX FLOWERS
HEART BOX FLOWERS
SQUARE BOX FLOWERS
SPECIAL BOX ARRANGEMENTS
DELIVERY & PAYMENT
Order until 2 pm (local time) for same-day delivery. For next-day delivery, the cutoff is 4 pm. They accept major credit cards like VISA/Mastercard and also PayPal.
12. SW BLOOMS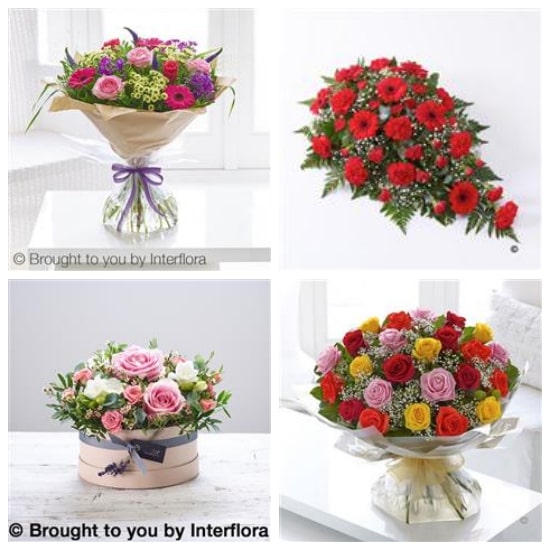 SW Blooms is one of the well loved flower shops in London. As a matter of fact, they hold gold membership in interflora due to the number of orders they fulfill in a day. It has been in the business for so long and just recently, it was named SW Blooms in honor of the new owner of the flower shop.
WHAT PEOPLE LIKE
FRESH FLOWERS: Due to their relentless commitment to 100% satisfaction rate, they ensure that the flowers are always fresh. In fact, they replenish their flower stock every morning and their flowers came from different parts of the country.
SEASONAL FLOWERS: They create flowers that are in season to maintain also the quality. This would also look great in office and home spaces.
PRODUCTS
SUMMER FLOWERS: £ 26 – £ 65
ANNIVERSARY: £ 30 – £ 150
BIRTHDAY: £ 20 – £ 85
FUNERALS: £ 40 – £ 270
NEW BABY: £ 27 – £ 54
DELIVERY & PAYMENT
For same day delivery, order before 3 pm.
13. MCQUEENS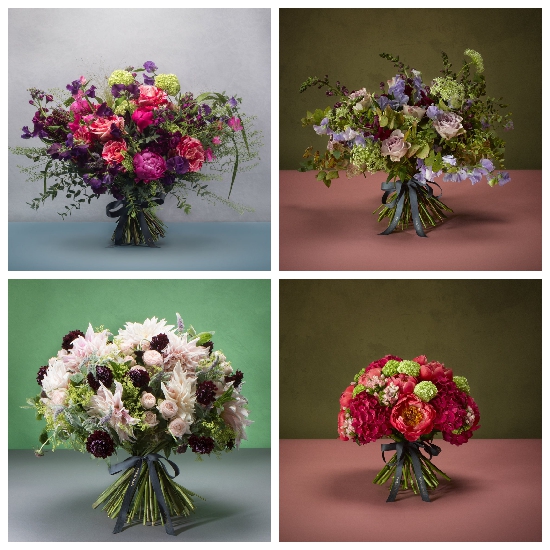 | | |
| --- | --- |
| SPECIALTY | Creative floral creation |
| SELECTION SIZE | Curated |
| STARTING PRICE | £ 65 |
| DELIVERY FEE | Calculated upon checkout |
| WEBSITE | http://www.mcqueens.co.uk/ |
| SOCIAL MEDIA | Facebook: @McQueensflowers Instagram: @mcqueensflowers Twitter: @mcqueensflowers |
| CONTACT DETAILS | +440 207 251 5505 / [email protected] |
Mcqueens is known to be the top florist in the industry. Since 1991 they've grown into a full blown international floral brand. They provide floral services for hotels, restaurants, bars, weddings, offices, and even homes. In fact, they are the floral provider of Vanity Fair, London Evening Standard Theatre Awards, and Wimbledon Championship Ball. So if you want the best, order in Mcqueens.
WHAT PEOPLE LIKE
STYLISH FLORAL CREATION: Sophistication and elegance seems to be the core virtues of Mcqueens. Each of their creations looks high end and stylish which is very distinctive to their brand.
FLORAL SCHOOL: Learn from the best of the best with Mcqueens floral school. They offer courses for different specialization. Visit the website to learn more about this.
PRODUCTS
DELIVERY & PAYMENT
Place order before 2 pm for same day delivery.
14. CLAPHAM FLOWERS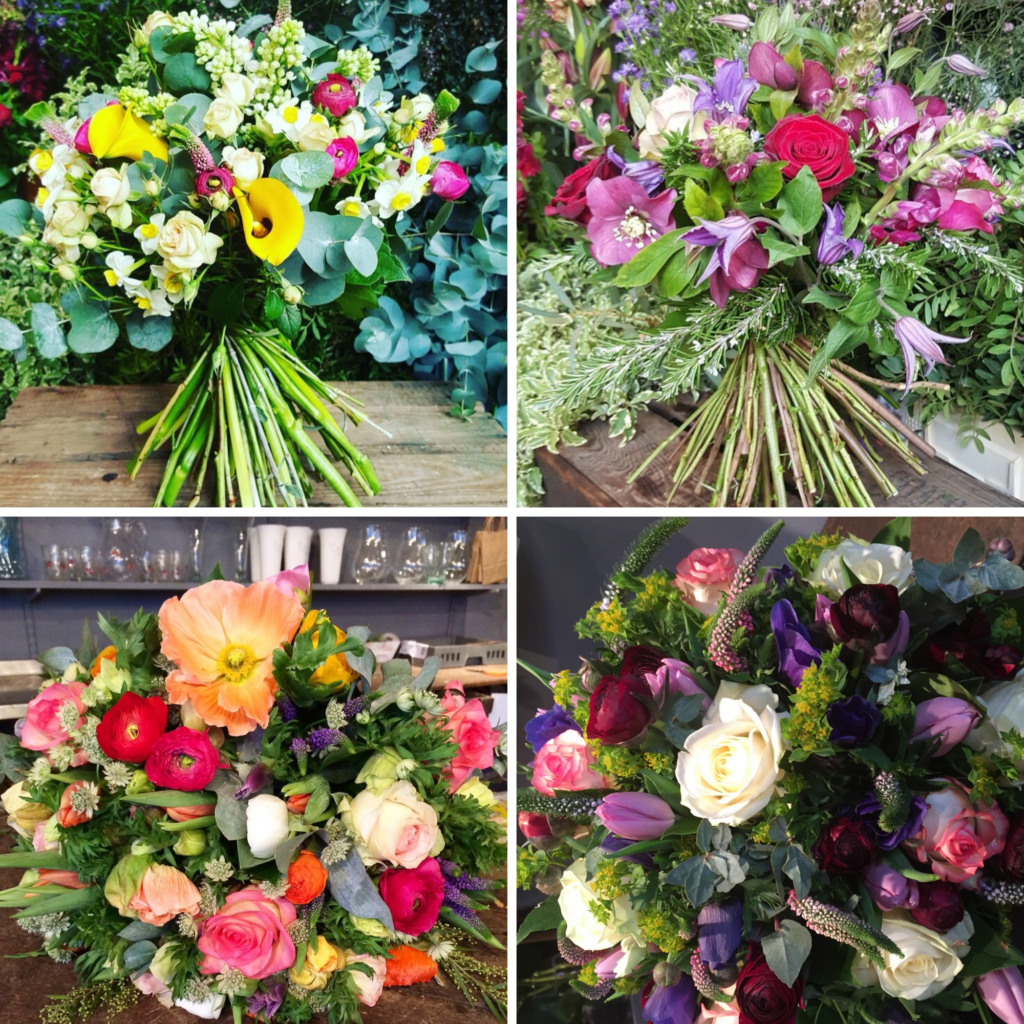 Clapham Flowers is a unique company that shares their passion and creativity through selling and arranging flowers and plants. With their polite and friendly staff, you can even negotiate for a reasonable price for their flowers. The shop is well known for providing the best quality flowers, along with their original and quirky approach to the florist industry.
WHAT PEOPLE LIKE
AFFORDABLE PRICE. Clapham Flowers offers prices that is budget-friendly for their customer's comfort. For less than 40 euro, you can get yourself a decent-looking flower bouquet.
LARGE SELECTION OF FLOWERS AND ORNAMENTS. Unlike some flower shops who have limited stocks for specific flowers, Clapham Flowers offers a large selection of cut flowers, plants, handmade pots and vases alongside a smaller assortment of candles, handmade cards, small gifts and tasteful antiques.
PRODUCTS
Hand Ties
Plants
Valentines
Add Ons / Ornaments
DELIVERY & PAYMENT
Call the shop to discuss any orders and to arrange a delivery. They deliver the same day all over London.