Each flower conveys different emotions. Alone, they are already great but if they are put together, you can have a gorgeous and lovely arrangement. Flower shops are booming in Melbourne and because of this, you might see the same style, color combination, and designs from various shops. So, if you want to find flower shops with unique arrangements, sneak into this article to find the same flower delivery services in Melbourne.
1.      FLOWERS FOR JANE

In 2014, Flowers for Jane began from a warehouse in Port Melbourne. It quickly became Melbournes go to online flower delivery service. Five years later, current owner Cassy Canterford took over the business and brought 20+ years of experience and old fashioned customer service to Flowers for Jane.
It's also worth noting that Flowers for Jane has expanded their service area to include Melbourne and other surrounding suburbs.
Keeping online ordering simple, their mission is to deliver affordable, simple, on-trend bunches and vases full of daily seasonal flowers.
These characteristics, paired with the ever-constant excellent customer service and magnificent arrangements, make Flowers for Jane one of the most sought-after online flower delivery services in Melbourne.
| | |
| --- | --- |
| SPECIALTY | Deluxe bouquets |
| SELECTION SIZE | Small |
| STARTING PRICE | Starts at $39 |
| DELIVERY FEE | Calculated at checkout |
| WEBSITE | https://flowersforjane.com.au/ |
| SOCIAL MEDIA | |
| CONTACT DETAILS | P. 0490 149 769 |
WHAT PEOPLE LIKE
FRESH PICKS. Flowers for Jane goes out of their way to purchase flowers early in the morning to ensure their freshness and fragrance. Clients will be happy to know that the stocks are regularly changed, only to feature the best of the bunch for each arrangement. 
STUNNING DESIGNS. With the customers' trust in hand, Flowers for Jane endeavours to provide only the best and most sophisticated flower arrangements, all of which are made from the freshest and finest flowers.
PRODUCTS
DELIVERY AND PAYMENT
Apple Pay, Mastercard, AMEX, PayPal
2.      KELLE FLOWERS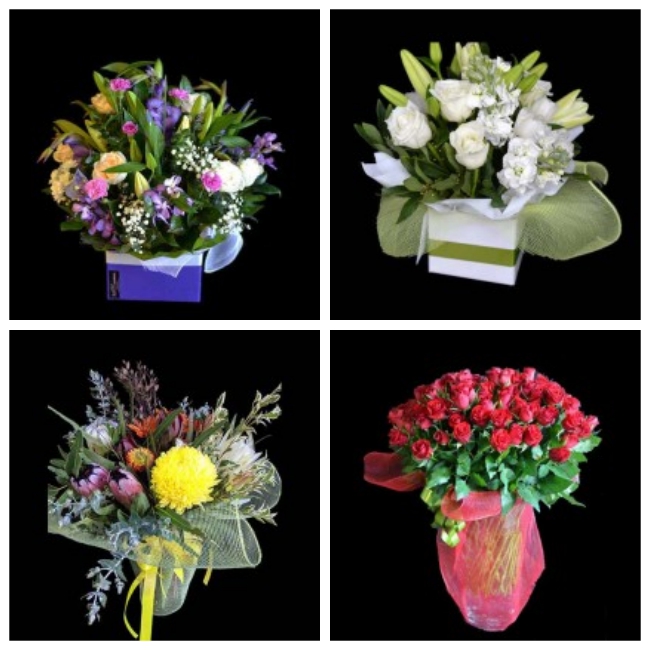 Kelle Flowers promises that they will assist you in any way they can especially in choosing the best flower arrangement for a specific event. The shop is known for their wonderful flower arrangements that all perfectly match all kinds of occasions, whether it is a wedding, a birthday, a romantic dinner, etc.
WHAT PEOPLE LIKE
LARGE INVENTORY. The shop owns a huge collection of fresh flowers that they turn into beautiful sets of flower arrangements suitable for all kinds of occasions and themed events.
AFFORDABLE ARRANGEMENTS. Money is never a problem with Kelle Flowers because they make sure that all of their arrangements are all affordable but equally beautiful and of high quality.
PRODUCTS
Boxed Flowers
Bouquets
Roses
DELIVERY AND PAYMENT
Visa, Mastercard, AMEX, Diners
3.      STAR FLORIST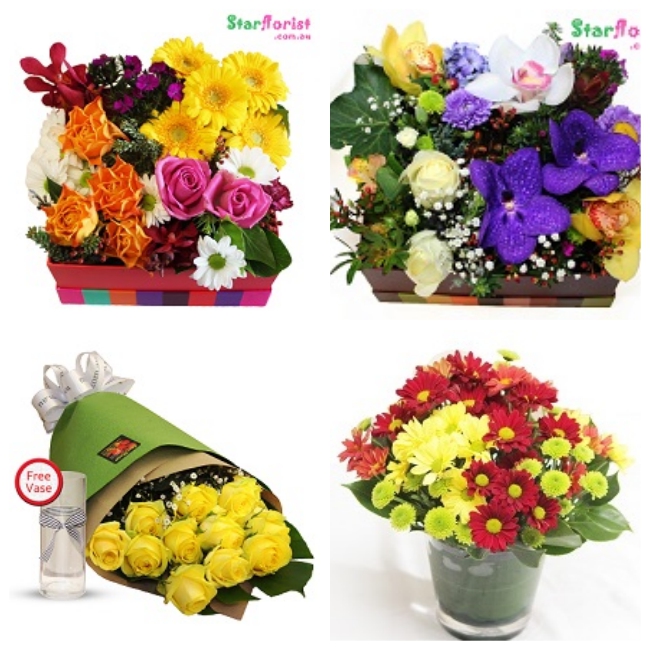 Star Florist is a large flower shop that houses thousands of different flower arrangements that are all equally elegant and colorful. The team prioritizes the satisfaction and ease of their customers that is why they have made ordering and delivery seamless and more reliable that you could ever imagine.
WHAT PEOPLE LIKE
FRESH FLOWERS. The shop is very strict when it comes to the quality of their products, more particularly in the freshness of the flowers, so you are always guaranteed to be served with truly fresh flowers.
PRODUCTS
Boxed Flowers – $69 to $200
Bouquets Flowers – $95 to $550
Vase Flowers – $59 to $130
DELIVERY AND PAYMENT
PayPal, Visa, Mastercard, AMEX
4.     THE LITTLE MARKET BUNCH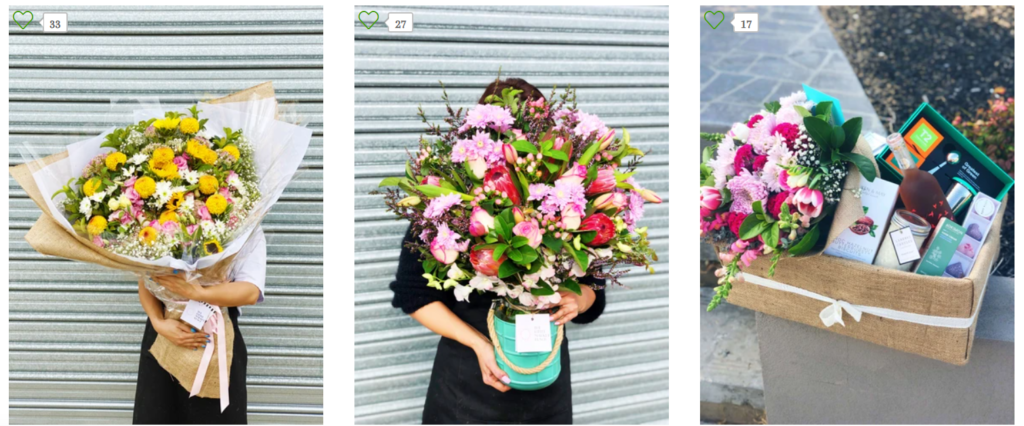 If you want to gift someone for a special occasion, then make sure to check out The Little Market Bunch's catalogue of the freshest flowers you could get in Melbourne. They make sure that ordering on their site would be hassle-free for you and that you'd get to have the chance to view every arrangements they offer.
SPECIALTY

Daily Fresh Flowers

SELECTION SIZE

Large

STARTING PRICE

Starts at $44.95

DELIVERY FEE

Starts at $10

WEBSITE

SOCIAL MEDIA

FB: https://www.facebook.com/thelittlemarketbunch/

IG: thelittlemarketbunch

TWT: @littlemktbunch

CONTACT DETAILS

 0452554811 | [email protected]
WHAT PEOPLE LIKE
LOW COST DELIVERY. With how much your orders could probably reach, you'd probably don't want additional fees added right? The Little Market Bunch made sure that the fees for the delivery would be at the lowest of price, even offering free delivery for locations within 10 kilometres of their shop's vicinity.
BEAUTIFUL ARRANGEMENTS. No matter the type of flower, best believe that they're able to create gorgeous out of it. From simple roses, to lilies and even baby's breath. Their expertise in designing is unmatched.
PRODUCTS
DELIVERY AND PAYMENT
zipPay, Visa, Mastercard
5.      LVLY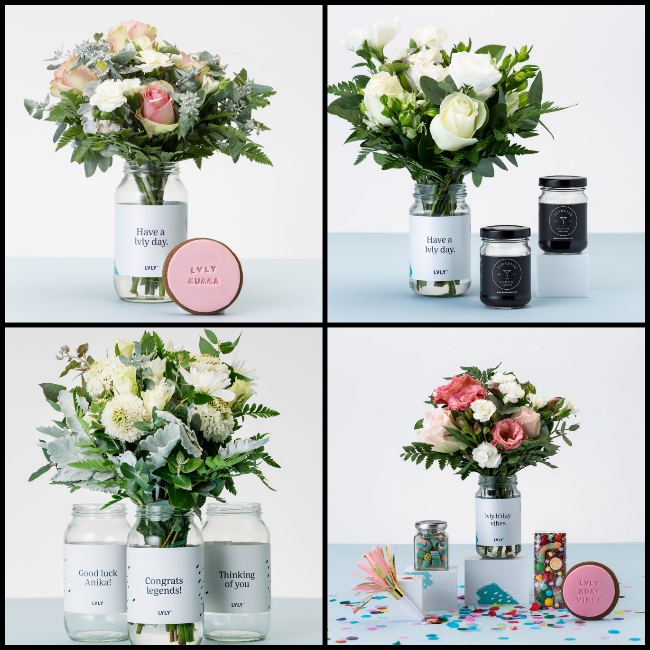 LVLYs ultimate goal is to make people's day. With this in mind, they have ensured that they can provide you with the best that they can offer most particularly their elegant flower arrangements that are truly fascinating. On top of this, they also offer luxurious gift items that totally go with any of your flower choices.
WHAT PEOPLE LIKE
BUILD YOUR OWN. At LVLYs, you will be able to make your own floral design and bring out the designer in you. They can assist you in choosing the best flowers to mix and match and the perfect accessories to add.
EXTENSIVE ITEMS. Not only did LVLY amaze their clients with their stunning flower arrangements, but they also surprise them with their extensive items that perfectly go with any flower arrangement that you choose.
PRODUCTS
Flower Vase – $54 to $104
DELIVERY AND PAYMENT
Contact shop for inquiries.
6.      FIG & BLOOM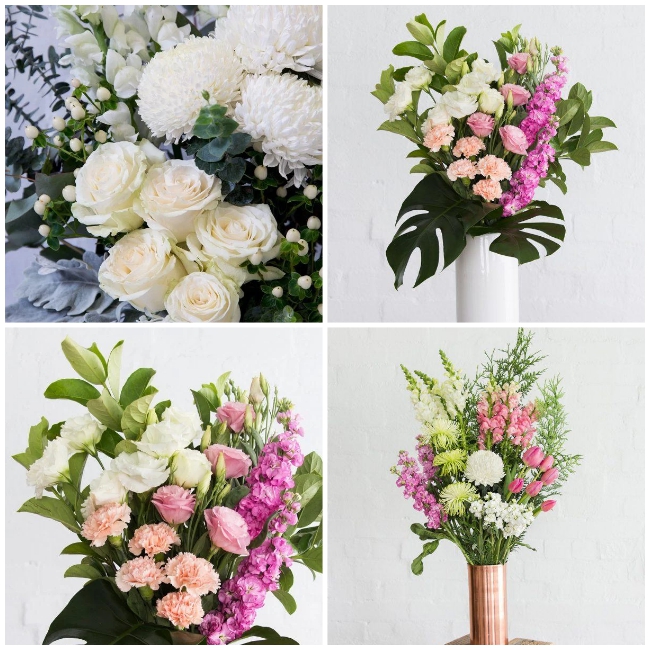 Behind Fig & Bloom's success is a truly passionate and hardworking person, no other than the founder, Kellie Brown. She has dedicated her talent and time in building a flower shop that can address to all kinds of flower needs and would be able to provide only the best quality of flower arrangements and delivery services.
WHAT PEOPLE LIKE
ORIGINAL DESIGNS. Everything that you on display at Fig & Bloom- everything that makes you wonder how were they able to do that, all of those are originally crafted by the best and most talented artists of their shop.
PRODUCTS
Bouquets – $50 to $390
Flower Vase – $29 to $65
DELIVERY AND PAYMENT
Delivery runs from Monday to Friday, 8am-4pm and saturday, 8am to 12nn.
7. HELLO BOTANICAL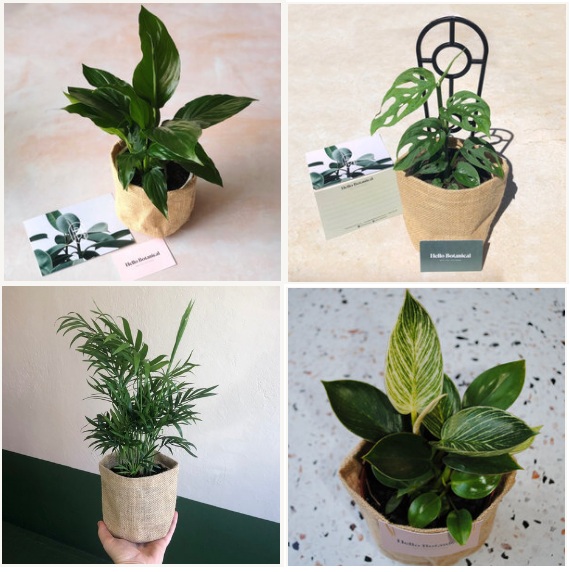 If you'd like to steer clear from the traditional flowers and want to send your loved ones some beautiful plants in non conventional pots, you should definitely see the collection of Hello Botanical.
They specialize in plant gifts that are perfect as gifts or as decorations for your homes and offices. These plants can be directly delivered on the same day you made the purchases so they'd be perfect as a last-minute surprise.
They also sell some plant seeds if you want to grow them yourself.
WHAT PEOPLE LIKE
PERSONALIZED SERVICED.

Customers praised how the shop provides personalized service to them. Well, this is apparent with the reviews that the shop is getting from their clients. Back up by their knowledge in gift arrangements, the owner of the studio warmly accommodates their patrons.

SECURED PAYMENT.

If you're somehow anxious of transacting online, then don't be! Their online shop employed the necessary security measure in order to protect their clients from possible breach. As such, they make sure that no third party can easily access your data. 
PRODUCTS
PLANT GIFTS
PLANT SEEDS
CARE PACKAGES
ADD ON GIFTS
DELIVERY AND PAYMENT
Free Melbourne- and Geelong-wide gift delivery
8. CBD FLORIST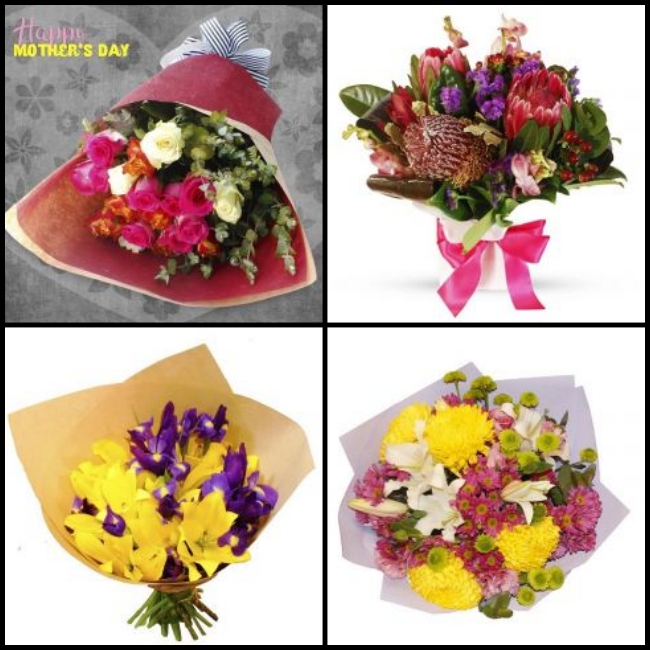 CBD Florist is your best pal if you need a flower shop that does not only sell in retail but also caters to all kinds of flower needs. Whether you need a romantic setup for a surprise Valentine's Day dinner, or a creative one for your child's first birthday, all that any more can be done with the help of the talented staff of CBD Florist.
WHAT PEOPLE LIKE
SAME DAY DELIVERY. You'd never have to worry about not being able to send flowers after failing to place your orders ahead of time because CBD Florist offers same day delivery services.
EASY TO COMMUNICATE. The shop makes it so easy for their customers to communicate with them and place their orders, thanks to their reliable communication line.
PRODUCTS
Bouquets – $39 to $99
Mixed Flowers- $59 to $220
Flower Arrangements- $59 to $220
DELIVERY AND PAYMENT
Visa, Mastercard, AMEX, PayPal