Shanghai is one of the most popular cities in the world; it has this modern vibe and cultural vibe altogether in one place. You could encounter the perfect combination of glamor and tradition China could offer. Renowned water towns and ancient sites are situated here. On the other hand, you could also visit some of the world's biggest buildings and enjoy the view of the busy city.
While you're enjoying your stay at Shanghai, be sure to take some time to appreciate the little things. Visit a flower shop to explore the beauty of flowers. Here are eight of the best flower delivery in Shanghai.
1. SHANGHAI YANG YU FLOWER SHOP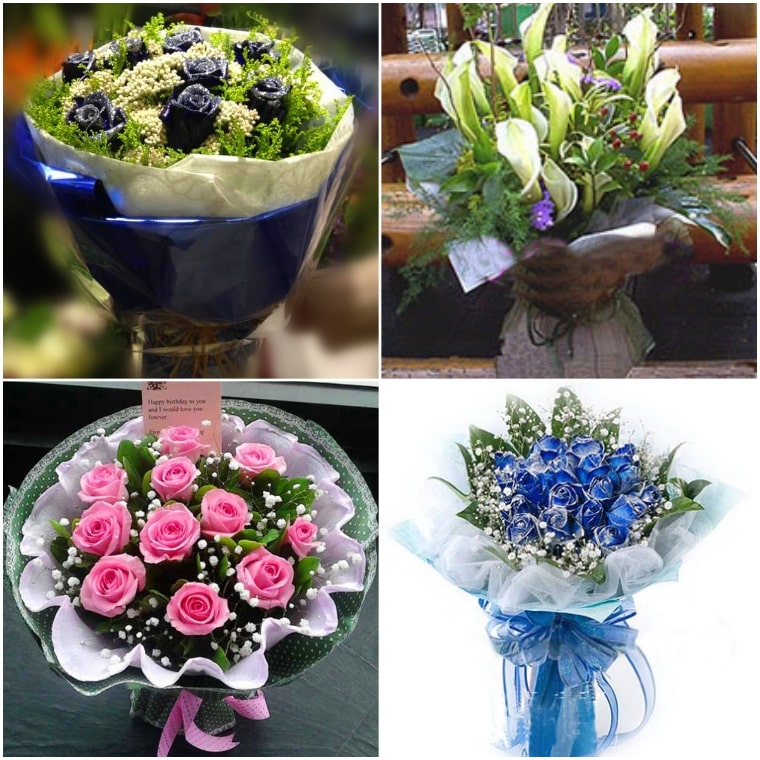 | | |
| --- | --- |
| SPECIALTY | Romantic Flowers |
| SELECTION SIZE | Medium |
| STARTING PRICE | ¥ 188 |
| DELIVERY FEE | 50 |
| WEBSITE | http://www.shanghai-flower.com/ |
| SOCIAL MEDIA | |
| CONTACT DETAILS | 021 51028997 |
This flower shop is known to the locals as one of the top flower deliveries in Shanghai. They cater to the well off group of people. That's why their flowers are not as affordable as the others. The flowers are always fresh as stocks were replenished every day. They source out their flowers only from the best growers across the world.
WHAT PEOPLE LIKE
FLOWER WORKSHOP: Inspired by the number of interested people, they created Flower Art, the classroom for flower lovers and flower entrepreneurs. They strive to enrich them with knowledge and empower them to create flower arrangements of their own.
ONLINE CONSULTATION: They have a very responsive customer support team that would be happy to talk to you. Whether you're looking for a flower gift or you need a full floral service, they're here to talk.
PRODUCTS
OPENING FLOWER: ¥ 188 – ¥788
SYMPATHY: ¥ 188 – ¥788
BOUQUET: ¥ 188 – ¥ 980
WREATH: ¥ 218 – ¥ 899
ROMANTIC FLOWERS: ¥ 248 – ¥ 1368
DELIVERY & PAYMENT
Delivery time is from 8:30 am – 6:00 pm, but you have to order two days in advance of the preferred delivery date. You could pay online or pay cash upon delivery.
2. HUA LI WANG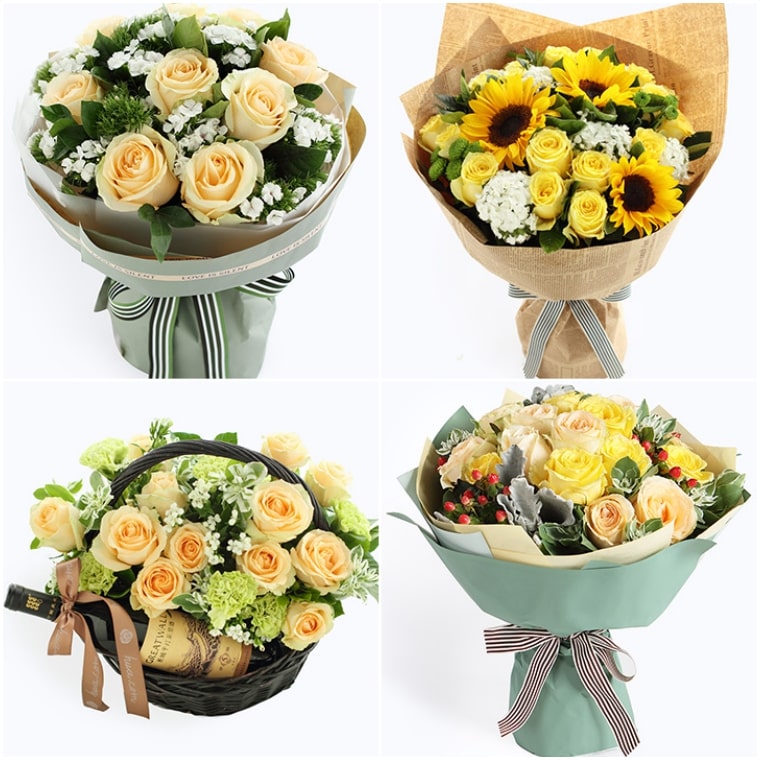 Started in 2005, Hua Li Wang continue to serve the community with quality service and beautiful flowers. Ordering from them is fast and easy. More than that, you are assured that you are in the right hands as they follow a rigid 12-step quality standards from supply up to delivery. Their florists are also the most talented around China as they continue to bring home awards for the company.
WHAT PEOPLE LIKE
ORDER TRACKING: Want to have that extra peace of mind? Here ar Hua Li Wang, they will let you track the status of your order. You'll have the peace of mind and you could tell the recipient to stay put where he / she is.
SPEEDY DELIVERY: For them, next day delivery is already late. They deliver their flowers 1 to 3 hours upon order placement. Wherever you are in China, they promise to deliver it within 3 hours.
PRODUCTS
ROMANTIC FLOWERS: ¥ 129 – ¥5299
BIRTHDAY FLOWERS: ¥ 132 – ¥ 699
FRIENDSHIP FLOWERS: ¥ 132 – ¥ 899
GREETING ELDERS: ¥ 121 – ¥ 699
GET WELL: ¥ 136 – ¥ 429
DELIVERY & PAYMENT
Flower delivery charge is free for key cities, while they charge ¥ 50 for other areas. They accept major credit cards and debit cards.
3. ANNIE'S FLORIST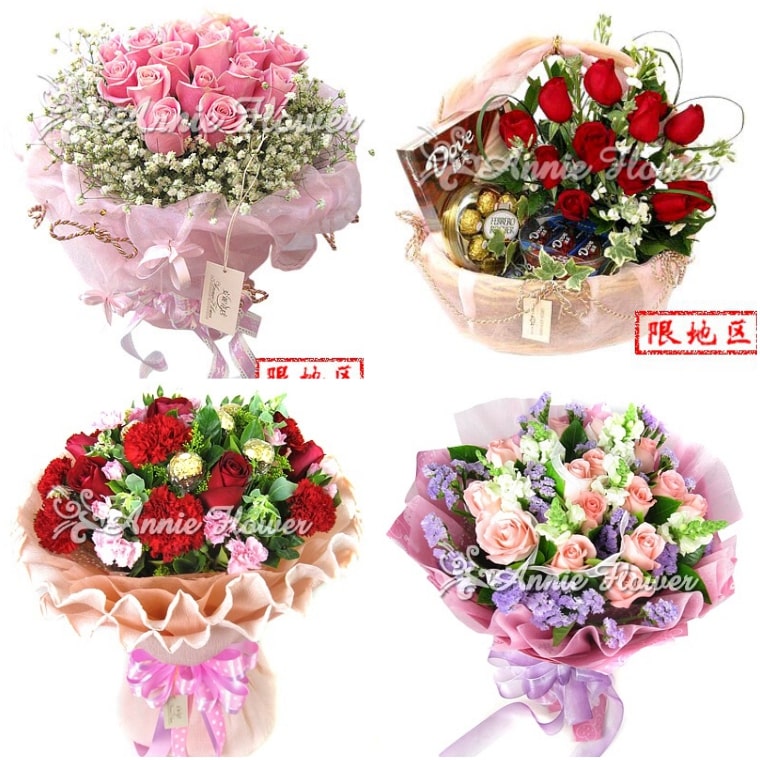 Annie's Florist is committed to deliver excellent quality of floral products across China. But the best thing about them is the affordability of their products. They safeguard their customers with two key points – fresh flowers and excellent delivery services. They also ensure to deliver your orders as fast as they could.
WHAT PEOPLE LIKE
PREMIUM QUALITY FLOWERS: Flowers are paramount in the quality of overall service. It is very important that flowers are fresh and at its best quality. They make sure that it is and the quality of flower arrangement follows.
SUPERIOR QUALITY OF SERVICE: Quality of service is as important as well in the retail industry. That's why they are equipped with the best customer service to attend to every customer's needs
PRODUCTS
BOUQUET: ¥ 27.48 – ¥ 1099.98
VASE: ¥ 19.08 – ¥ 164.98
BASKET: ¥ 35.18 – ¥ 219.98
HEART: $ 71.48 – $ 153.98
BOXED: $ 43.98 – $ 153.98
DELIVERY & PAYMENT
Place your order before 3 pm to enjoy same day delivery.They deliver every day of the week except for Chinese New year, last day of the year and first day of the year.They accept Paypal, major credit card.
4. CHINA FLOWER 214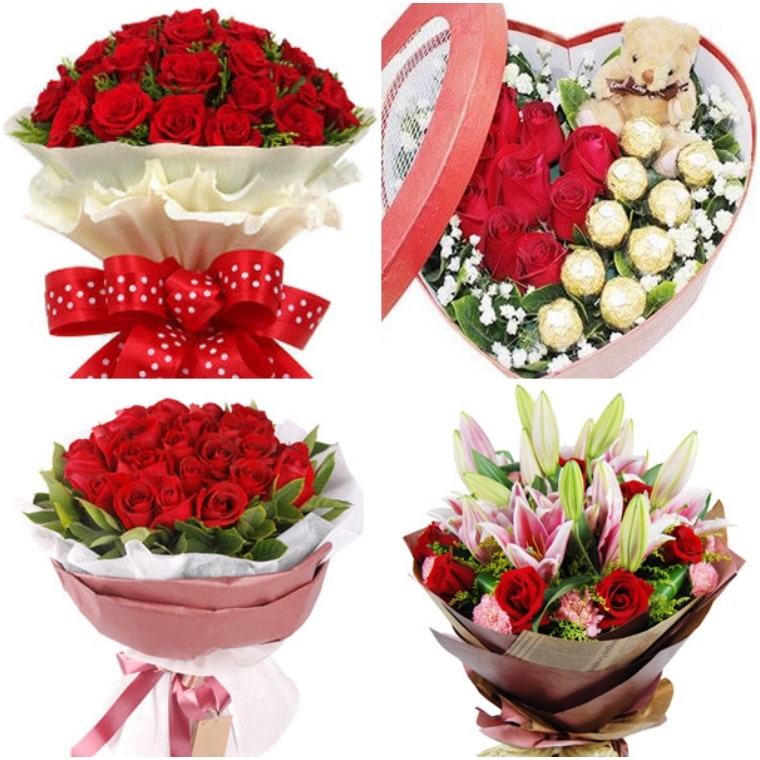 ChinaFlower 214 is a local flower network that specializes in creating gifts for the Shanghai community. They believe on the power of flowers in delivering happiness to people. With this, they make sure to make flower arrangements that are creatively made, making it the perfect thoughtful sentiment for a loved one.
WHAT PEOPLE LIKE
ORDER TRACKING: Order now and enjoy the ease of knowing where you order is. China Flower 214 lets you track your order, s you are updated on the status of your order all the way from order received to delivered.
CUSTOM BOUQUET: Can't find what you're looking for in their collection, just let them know. They also accommodate custom designed flowers to meet the needs of their customers.
PRODUCTS
FLOWERS IN A BOX: $ 39.95 – $ 97.91
IN A VASE: $ 28.61 – $ 128.95
99 ROSES: $ 66.36 – $ 1,596
DOZEN FLOWER: $ 28.77 – $ 93.63
BUSINESS FLOWER: $ 61.33 – $ 260.54
DELIVERY & PAYMENT
They will deliver your orders on the same day if you placed it before 3 pm. They will accept payment made through Paypal, Bank Transfer, and major credit cards.
5. ABSOLUTE FLOWER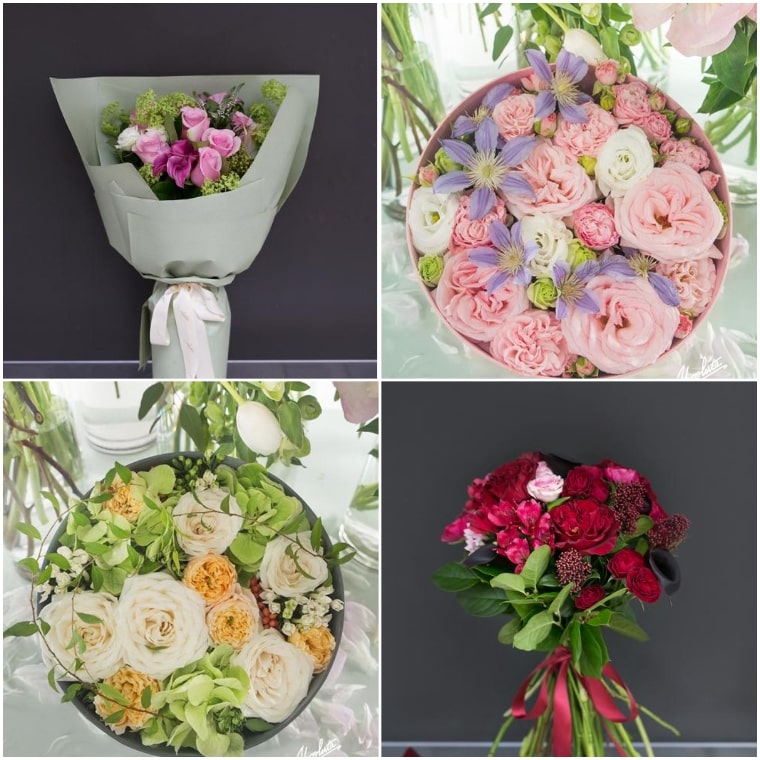 | | |
| --- | --- |
| SPECIALTY | Stylish design |
| SELECTION SIZE | Medium |
| STARTING PRICE | ¥ 520 |
| DELIVERY FEE | Calculated upon checkout |
| WEBSITE | http://www.absoluteflower.com.cn/ |
| SOCIAL MEDIA | |
| CONTACT DETAILS | 021 6466 0990 |
The portfolio of products of Absolute Flowers are stylish and sophisticated. Their flower design would be perfect for weddings and bridal shower. Even for the romantic guy, this is the perfect gift for her to prove your intentions. The flower here could perfectly give your girl jitters and make her smile even more.
WHAT PEOPLE LIKE
SEASONAL FLOWERS: They make use of seasonal flowers in their arrangements to ensure freshness and availability of flowers. They understand the frustration of some customers so they only use seasonal flowers to ensure that everything is in stock.
EVERLASTING FLOWERS: Want to make here feel even special? Give her an everlasting flower. This preserved flower is perfect gift for women of our lives. The elegance of the packaging adds more value to the thought of a preserved flower.
PRODUCTS
FLOWER BOX: ¥ 650 – ¥ 1800
VERTICAL FLOWER BASKET: ¥ 1200 – ¥ 2500
EVERLASTING PROFILE: ¥ 520 – ¥ 2800
BOUQUET: ¥ 550 – ¥ 1580
SPECIAL BOUQUET: ¥ 5600 – ¥ 10,800
DELIVERY & PAYMENT
They deliver from 10 am to 9 pm.
6. FLOWERS FRESH SHANGHAI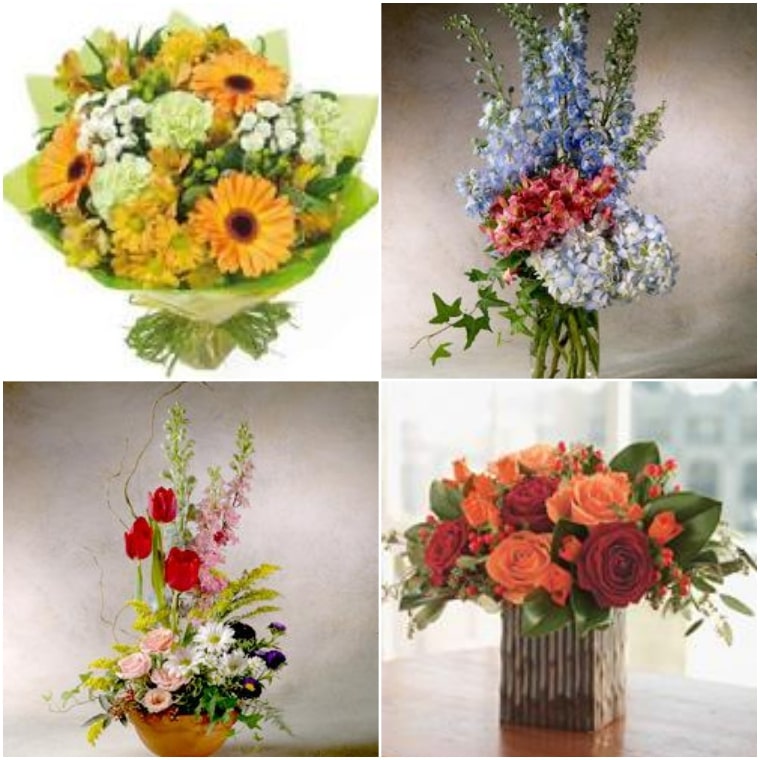 Fresh Flowers Shanghai is one of the most award winning flower shop in Shanghai. Browse through magazines and the web, then you'll probably come across of this beautiful flower shop. Although the flower collection is small, the arrangements are curated to meet the creative and stylish standard of flower design in China.
WHAT PEOPLE LIKE
CORPORATE EVENTS: They also accommodate corporate accounts for monthly / weekly subscription. They also provide full floral service to corporate events from flower decoration up to centerpieces.
CELEBRATORY FUNCTIONS: Whatever you're celebrating, Flowers Shanghai is here to help you. They will make sure that all your flower ideas are taken care of. They will help you along the process from conceptualization up to implementation.
PRODUCTS
BOUQUET: RM 280 – RM 480
ARRANGEMENT: RM 280 – RM 480
BASKET ARRANGEMENT: RM 400 – RM 600
SEASONAL SPECIALS: RM 318 – RM 998
DELIVERY & PAYMENT
Delivery is from Monday to Saturday.