Bright colors give an extra flair to our attire. Fragrant scent allures people in a crowd to take a glimpse of you. Good posture keeps us in shape and gives us the confidence you don't know you needed. Just like humans, nature created beauty that has bright colors, fragrant smell, and perfect form. These are flowers.
Flowers adds flair, vibrance, and freshness to a room. It makes a room seem more inviting to guests. If you are all set with your attire and looks to impress a guest, why not dress up your house with flowers? We've listed eight best flower deliveries in Athens.
1.      PRETTY FLOWERS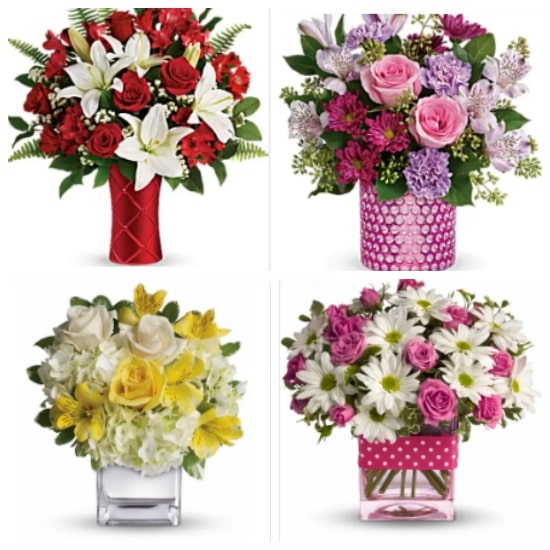 If you need some fresh flowers that will add colors and vibrance to your office and home spaces, you should definitely browse through the collection of Pretty Flowers. They have lots of original and beautifully created arrangements especially vase and box arrangements that are perfect as additional decoration to your coffee tables or bedside tables.
WHAT PEOPLE LIKE
LARGE SELECTION. Pretty Flowers has a large inventory of fresh flowers that they turn into wonderful arrangements perfectly suited for all kinds of events and season. Whether you want something simple for a random day gift or maybe something grand for a romantic dinner, they can guarantee that they will provide you with the best products and services that they could offer.
PRODUCTS
Arrangements – $39 to $99
Sympathy – $49 to $200
DELIVERY AND PAYMENT
Visa, Mastercard
2.      ANTHOKIPOS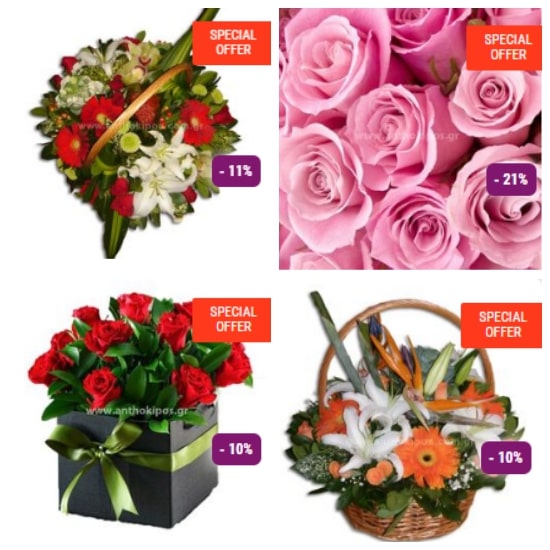 Looking for some premium designs but with very much affordable prices? Anthokipos got your back! They have a large collection of roses and mixed bouquets that are guaranteed to be always fresh and high quality. Their creative staff create various arrangements more particularly boxed and baskets arrangements which are very ideal as a gift.
| | |
| --- | --- |
| SPECIALTY | Fresh rose bouquets |
| SELECTION SIZE | Large |
| STARTING PRICE | STarts at $4 |
| DELIVERY FEE | Calculated at checkout |
| WEBSITE | https://www.anthokipos.gr/ |
| SOCIAL MEDIA |   |
| CONTACT DETAILS | 2107664734 |
WHAT PEOPLE LIKE
AFFORDABLE ITEMS. Anthokipos wants to expand its reach to the entire city of Athens and with that they make sure that their flower arrangements are sold at very affordable prices so money could not hinder anyone from buying one. Rest assured that the quality of their products is not compromised.
EXTENSIVE ADD ONS. Aside from arranging beautiful fresh flowers, the shop also offers other food items that they guarantee to be always fresh and tasty. These gift items may be combined with your choice of flowers to complete your gift package, and you can even have them delivered altogether.
PRODUCTS
Flower in box – $43 to $49
Arrangements – $27 to 67
Bouquets – $4 to $55
DELIVERY AND PAYMENT
PayPal, Visa, Mastercard, Discover, AMEX
3.      LOULOUDIA PROSFORES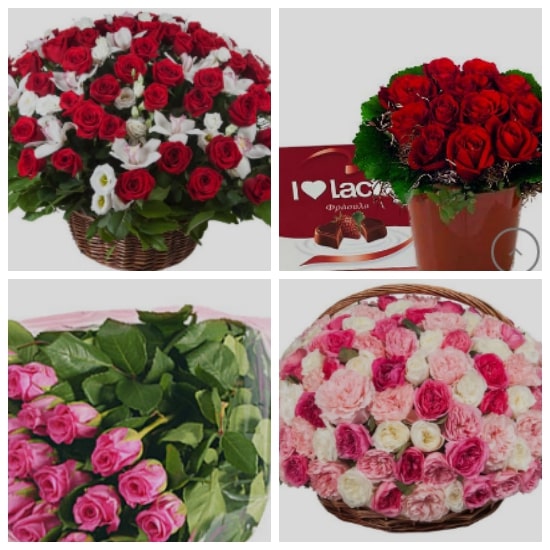 Nothing beats the feeling of waking up to a bunch of fresh roses sitting beside you, especially if they come in different vibrant colors. If you want to surprise someone one thing that you can do to make their day is to have a basket of mixed roses arranged by Louloudia Prosfores. Surely, anyone who will see their creation will declare that day the best one of their lives.
| | |
| --- | --- |
| SPECIALTY | Big basket of roses |
| SELECTION SIZE | Large |
| STARTING PRICE | Starts at $30 |
| DELIVERY FEE | Calculated at checkout |
| WEBSITE | https://louloudia-prosfores.gr/ |
| SOCIAL MEDIA |   |
| CONTACT DETAILS | 6977 298218 |
WHAT PEOPLE LIKE
DIVERSE COLLECTION. While the shop proudly offers stunning flower arrangements of their unique and original designs, they also offer other items that they believe will give extra impact to the total package of your choice of flowers. They have gift baskets, party decorations, funeral arrangements, potted plants, and many more.
PRODUCTS
Bouquets – $30 to $110
Baskets – $45 to $199
DELIVERY AND PAYMENT
Visa, PayPal, Mastercard, Cash on Delivery, Bank Transfer
4.      PETRIDIS FLOWERS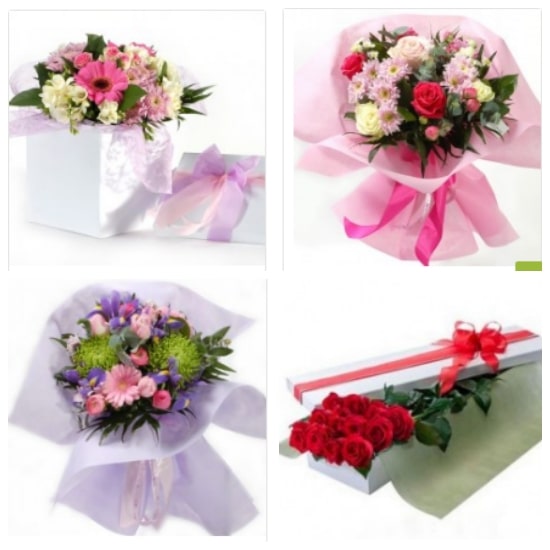 Feeling a bit romantic? Why not send a loved one these wrapped bouquets originally created by Petridis Flowers? They use different kinds of packaging that are all equally stunning. Most importantly, the team makes sure that all the flowers and greens that they use are premium quality and the freshest ones.
| | |
| --- | --- |
| SPECIALTY | Elegant bouquets |
| SELECTION SIZE | Large |
| STARTING PRICE | Starts at $32 |
| DELIVERY FEE | Calculated at checkout |
| WEBSITE | https://www.petridisflowers.com/ |
| SOCIAL MEDIA |   |
| CONTACT DETAILS | +30 210 7709620 |
WHAT PEOPLE LIKE
GOOD CUSTOMER SERVICE. One of the best qualities of Petridis Flowers is their being accommodating and attentive to all their customers' needs. They make sure to always keep close communication with them and as a result, they earn their trust and they keep a good relationship with them.
ON TIME DELIVERY. The shops believe that all time is precious and must not be taken for granted that is why they make sure to deliver the orders on the exact date and time that was agreed upon. They do not want any of their customers to wait or feel unattended.
PRODUCTS
Flowers in box – $39 to $135
Bouquets – $32 to $112
DELIVERY AND PAYMENT
Delivery runs 7 days a week from 9AM to 9PM.
5.      eFlowers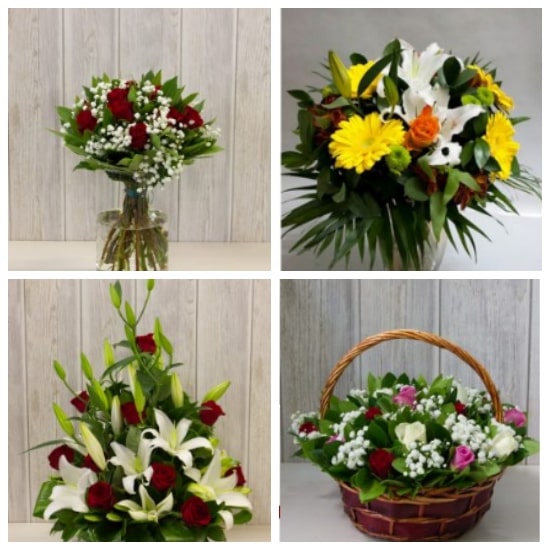 One of the best things about the creation of eFlowers is that they try to make it as simple-looking as possible to be able to adapt to any kind of occasion, yet they seem to have a taste of luxury. These wonderful flower arrangements come in different sizes and shapes and can definitely match any kind of occasion that they may be needed.
WHAT PEOPLE LIKE
AFFORDABLE PRICES. Having a large budget is not required if you decide to send someone a beautiful set of flowers. All you need is the heart to do it and you will be good to go. Especially with flower shops like eFlowers where they strive to offer flower products at low prices but still keeps a high quality of items.
ORIGINAL DESIGN. The creative team of eFlowers always refreshes their flower designs and consistently come up with new, more sophisticated designs that matches the trend. While they keep the classics, they also aim for modern designs that definitely go with any occasion or theme of events.
PRODUCTS
Bouquets – $33 to $44
Flowers in baskets – $33 to $44
Flowers in glass – $33 to $63
DELIVERY AND PAYMENT
Visa, Mastercard, AMEX
6. Zerbera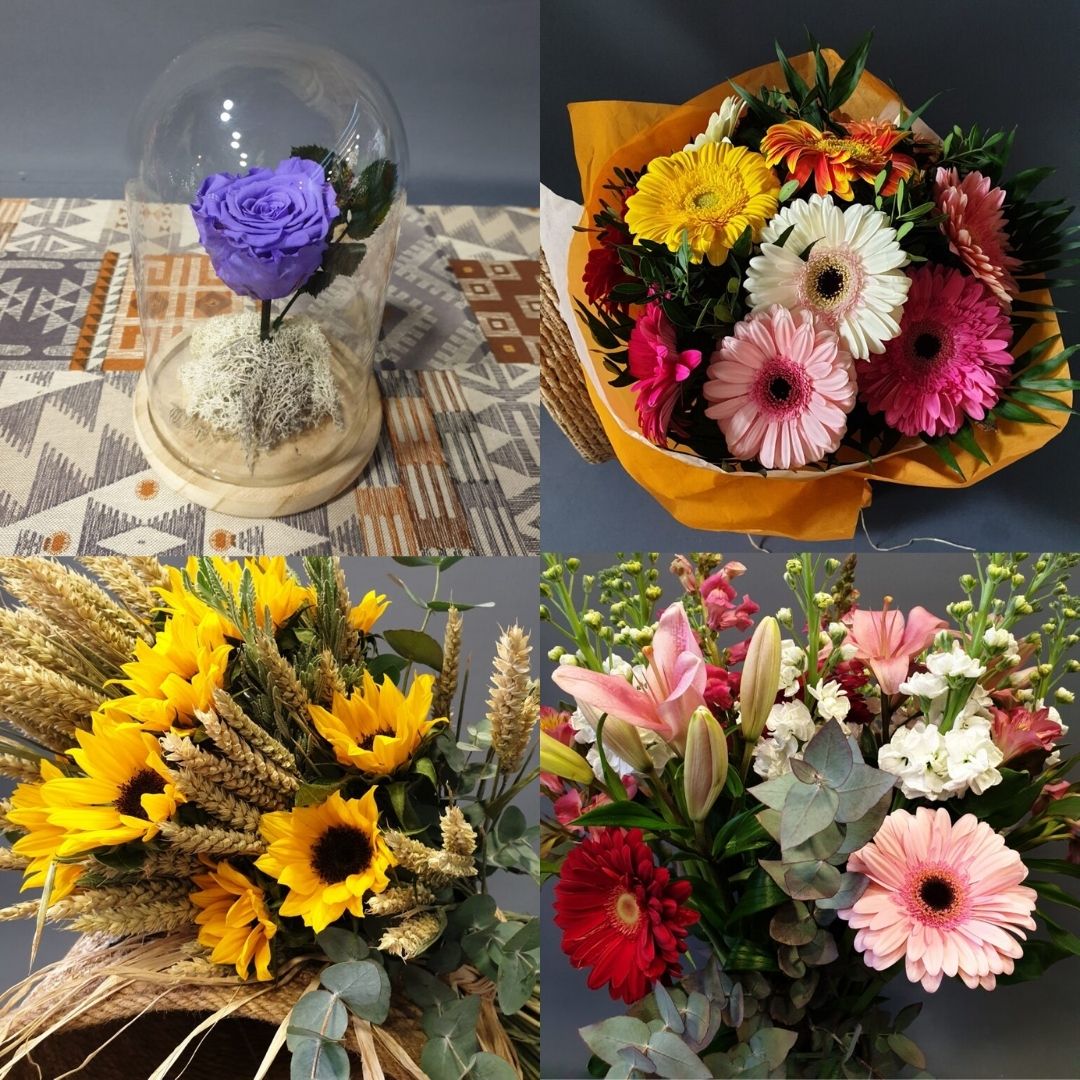 Zerbera was the first flower shop in Athens to have introduced Gerberas to their customers in 1970. Since then, they've grown and have expanded to offering a wide variety of blooms, plus some other presents to give.
They cater not only to individual orders, but also in managing and styling events. More of the details are in their website, and you can also contact them directly for any more inquiries.
SPECIALTY
Gerberas
SELECTION SIZE
Large
STARTING PRICE
Starts at €29,90
DELIVERY FEE
Free delivery for orders €70
WEBSITE
https://www.zerbera.gr/
SOCIAL MEDIA
CONTACT DETAILS
t. 210 6910 220
t. 210 6910 154
Mr 697 083 7496
e. [email protected]
WHAT PEOPLE LIKE
QUALITY BLOOMS. If you're looking for a floral arrangement that's beautiful and worth the price, then consider looking through Zerbera's available bouquets! They guarantee quality blooms that would last you a while.
SAME DAY DELIVERY. Order at Zerbera and enjoy speedy delivery as fast as the very same day! As long as you check out before 5pm, your arrangements and other items are guaranteed to come home a few hours after.
PRODUCTS
PROJECTION OF ALL
HOME DECORATION
FLOWERS IN A JAR
FLOWERS IN A BOX
BOUQUETS
COMPOSITION WITH FLOWERS
HANDMADE ITEMS
OUTDOOR PLANTS
DELIVERY AND PAYMENT
Piraeus Bank, VISA, MasterCard, PayPal