It's nice to give and receive presents from time to time but sometimes it's quite hard to think of a nice gift to buy for a specific person or event. Good thing that there are lots of shops that offer delicious cakes that can be a perfect gift especially for celebrations like birthdays or anniversaries. They even offer to deliver them so you won't have to worry about the time needed to pick them up. Here are the best ones that you could find in Melbourne.
1. ALPEN DELICIOUS PTY LTD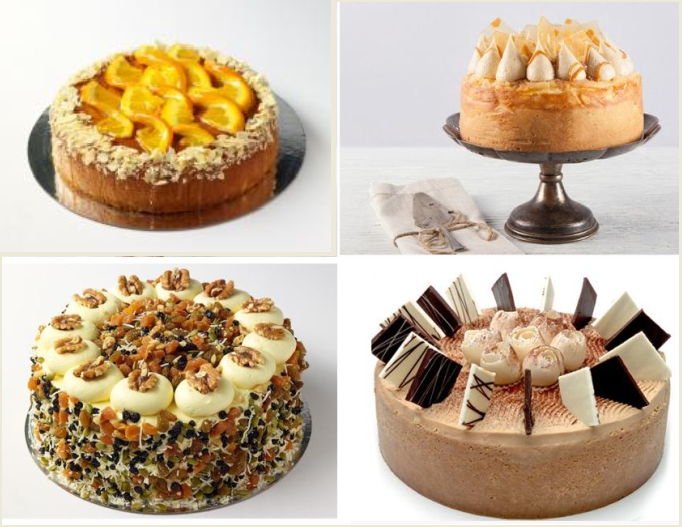 Since 1992, Alpen Delicious has been specializing in cake deliver service directly to offices, homes, and business across Melbourne.
The shop offers a large collection not only of cakes but many other pastries and desserts that you will definitely love. Currently, they have over 1000 wholesale clients, and even more Corporate and Home Delivery clients. 
These cakes are baked and designed by their team of expert bakers and cake designers to make sure that not only will your stomach be filled, but your heart as well. 
WHAT PEOPLE LIKE
REAL EXPERT.

The clients of Alpen Delicious really put their trust in the shop especially because they know that they can always rely on  their highly talented and creative staff. Everyone in the team is skilled and well-experienced in the field of culinary and baking.

100% CUSTOMER SATISFACTION.

All of their customers always go home with big smiles on their faces because of how tasteful their pastries are. They always make sure that their products will arrive at your door steps freshly and refrigerated in their own vans.
PRODUCTS
DELIVERY AND PAYMENT
Free delivery for orders over $80 within 20km of the Melbourne CBD.
2.      RIBBONS AND BOWS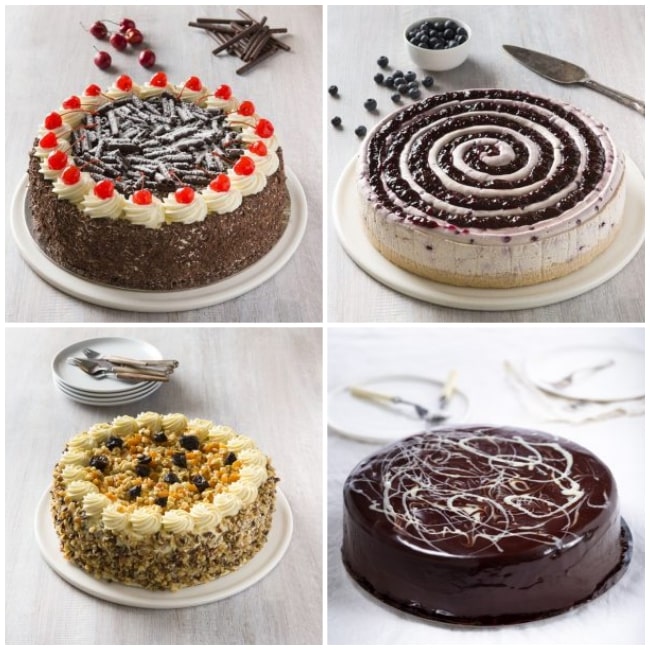 Ribbons and Bows is progressive family-owned business that have long been established and made themselves popular with their delicious gourmet cakes and desserts. The shop is one of the most popular cake shops in Melbourne and with that they are able to reach a wider range of clients and create a wider selection of cakes.
WHAT PEOPLE LIKE
LARGE COLLECTION. The shop does not only offer delicious gourmet cakes, they also offer other tasty pastry products that are all equally delicious and fresh such as biscuits, tarts, breads, etc.
OFFERS CATERING SERVICES. Can't get enough of the delicious sweet treats brought to you by Ribbons and Bows Cakes? Well, don't worry because they also offer catering services so you can get as much as you want.
PRODUCTS
Large Cakes – $55 to $74
Flourless Cakes – $55 to $74
DELIVERY AND PAYMENT
Delivery and Payment methods may be directly inquired to the shop.
3.      RUWI'S CAKES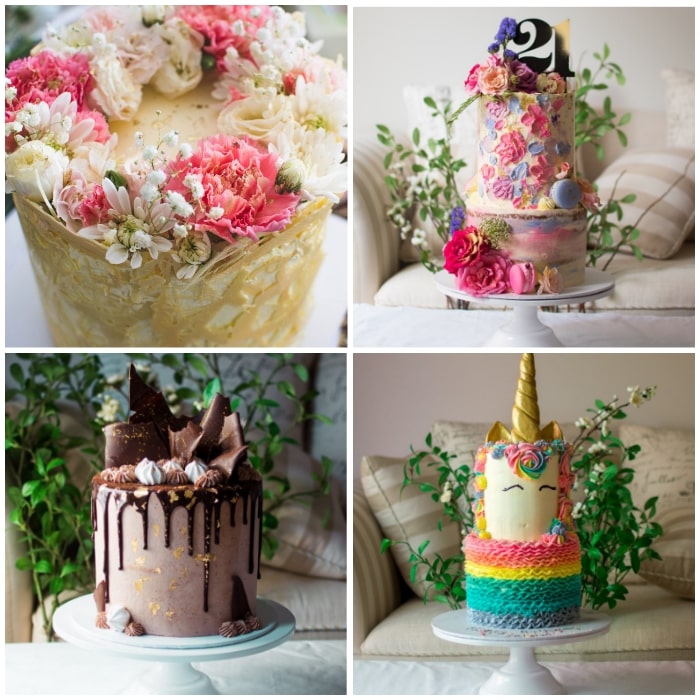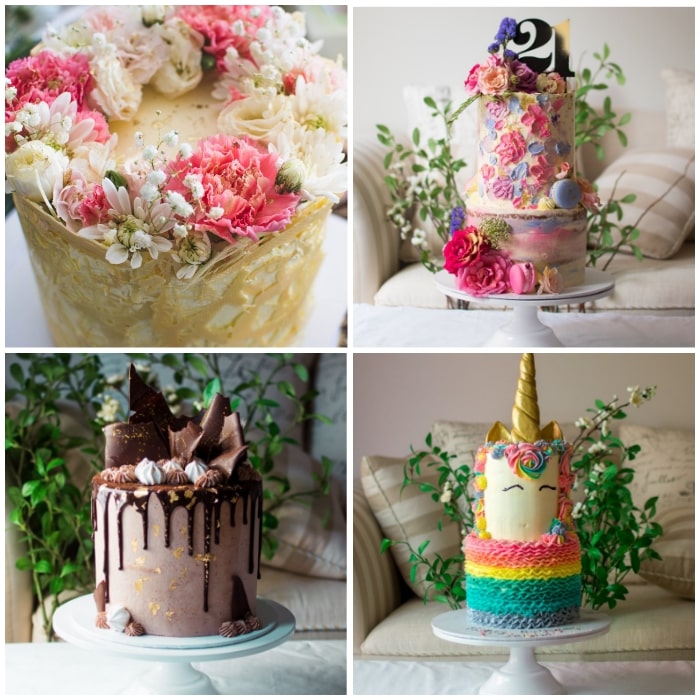 The birth of Ruwi' Cakes started from the burning passion of the owner since her high school food technology class. Her love for cakes and baking plus the support that her family gives are the key factor of the success of the shop. They even offer to make customized cakes so you would be able to incorporate all the creative ideas you have in mind.
WHAT PEOPLE LIKE
HEALTHY OPTIONS. The shop offers different kinds of cakes, even healthy ones such as vegan, sugar-free and gluten-free cakes. So, no need to worry too much about your diet because with their products you would still be able to enjoy delicious cakes but with healthier options.
BAKING CLASSES. The shop does not only offer their tasty sweet treats but they also make a way to share the knowledge and skills that they got that is why they open baking classes for those who are interested in learning how to also create these delicious desserts.
PRODUCTS
Wedding Cakes
Birthday Cakes
Custom Cakes
DELIVERY AND PAYMENT
The shop offers free delivery for the first 10km and $1.50 for every km.
4.      THE BIRTHDAY CAKE SHOP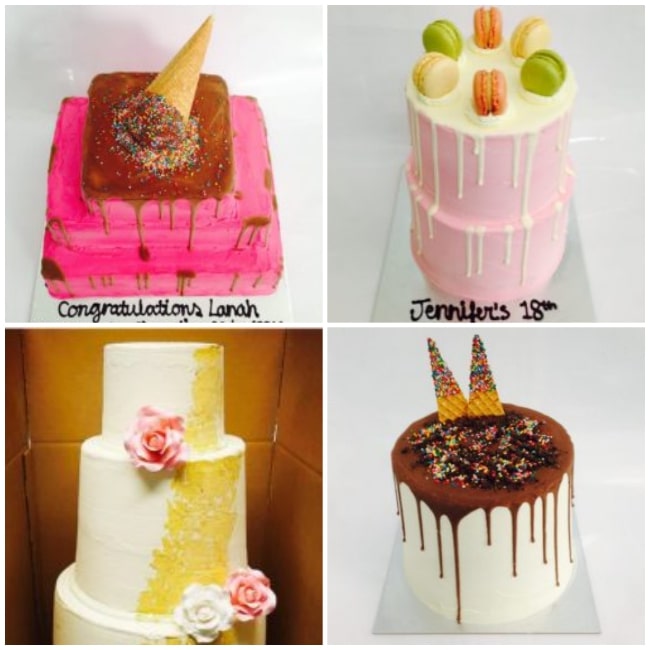 If you want a slightly different cake for your next birthday maybe you should try considering the products of The Birthday Cake Shop. They have your not so ordinary cakes as they are a subsidiary of the Gourmet Ice Cream Factory Pty Ltd. The shop creates ice cream birthday cakes so you have 2 delicious desserts in one!
WHAT PEOPLE LIKE
GREAT SERVICE. The shop is applauded for their wonderful customer service starting from accepting the orders to preparing them and the delivery services. They even maintain good communication with their clients so they can always keep track of the status of their orders.
FLAVOURFUL CAKES. One of the prides of the shop is their excellent and flavourful cakes as if you tasted heaven in your mouth. The combination of cakes and ice cream really bring a perfect taste to the dessert.
PRODUCTS
Novelty Shaped Cakes -$70 to $99
Designer Cakes – $50 to $60
Photo Cakes –  $50 to $60
DELIVERY AND PAYMENT
Delivery services run after 3pm on weekdays and 8AM-2AM on weekends.
5.      CUPCAKE CENTRAL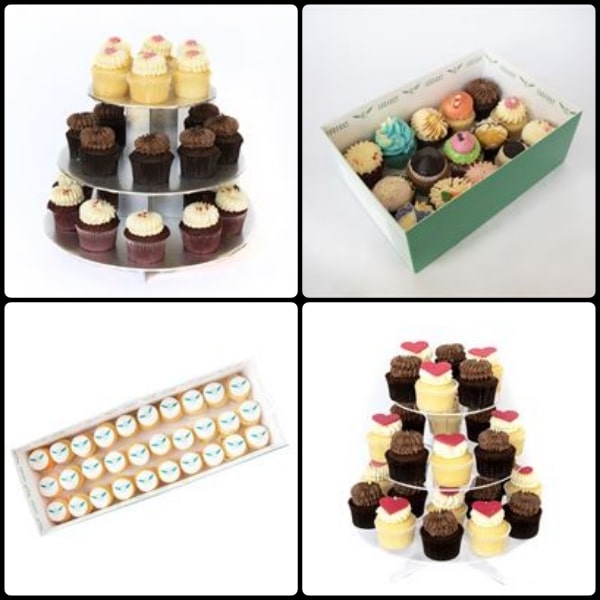 Like what the business name suggests, Cupcake Central has a large collection of cakes and cupcakes like a central source of sweet treats. They make cakes, cupcakes, baby cakes, mini cakes, etc. They also make healthy cakes such as vegan ones so for those who do not eat food like dairy may still be able to taste the wonder that is a cake from Cupcake Central.
| | |
| --- | --- |
| SPECIALTY | Cupcakes |
| SELECTION SIZE | Large |
| STARTING PRICE | Starts at $0.25 |
| DELIVERY FEE | Starts at $15 |
| WEBSITE | http://shop.cupcakecentral.com.au |
| SOCIAL MEDIA |   |
| CONTACT DETAILS | 03 9077 4542 |
WHAT PEOPLE LIKE
CUSTOMIZED PRODUCTS. The shop accepts cake orders that are requested to be customized or personalized depending on the preferences of the clients and the theme of the events. They also create cupcake towers that come in different levels.
PRODUCTS
Cupcake Towers – $20 to $60
Baby Cupcakes – $2.80
Cupcakes Customisations – $0.25 to $0.50
DELIVERY AND PAYMENT
The shop offers delivery starting at $15
6.      SWEET BY NATURE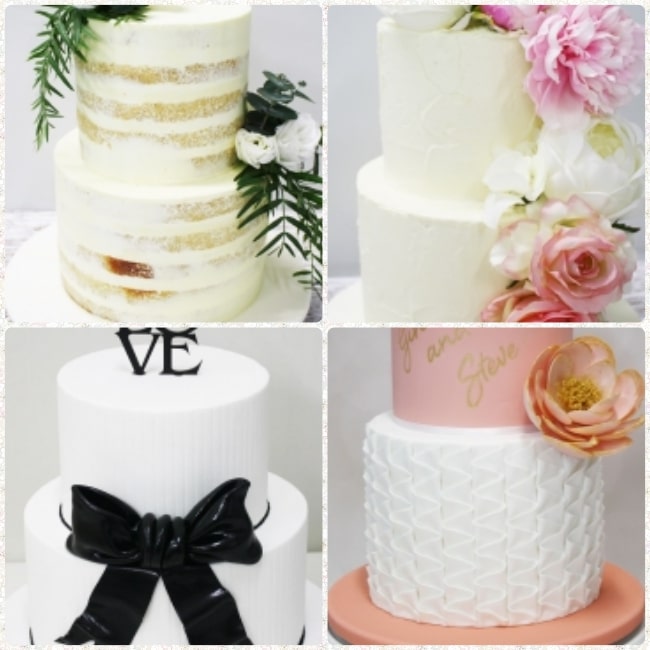 Sweet by Nature creates tasty gourmet cakes and not only that, they even expanded their collection and added some delicious macarons. The shop prides itself with their high quality and made from scratch ingredients so you will be ensured that all their cake products are in premium quality and made out of the freshest and finest ingredients. The shop also offers catering services for those who want to avail bulk orders.
| | |
| --- | --- |
| SPECIALTY | Gourmet cakes and macarons |
| SELECTION SIZE | Large |
| STARTING PRICE | Contact the shop for the price list |
| DELIVERY FEE | Calculated at checkout |
| WEBSITE | http://www.sweetbynature.com.au |
| SOCIAL MEDIA |   |
| CONTACT DETAILS | (03) 9456 9300 |
WHAT PEOPLE LIKE
LARGE COLLECTION. The shop has a large inventory of cake products that are perfect for any kind of events. All their products are made of natural, handcrafted, and fresh ingredients so you are guaranteed of premium quality cakes and desserts.
PRODUCTS
Engagement Cakes
Customized Cakes
DELIVERY AND PAYMENT
Delivery schedules and payment methods may be directly inquired at the shop.
7.      THE CUPCAKE QUEENS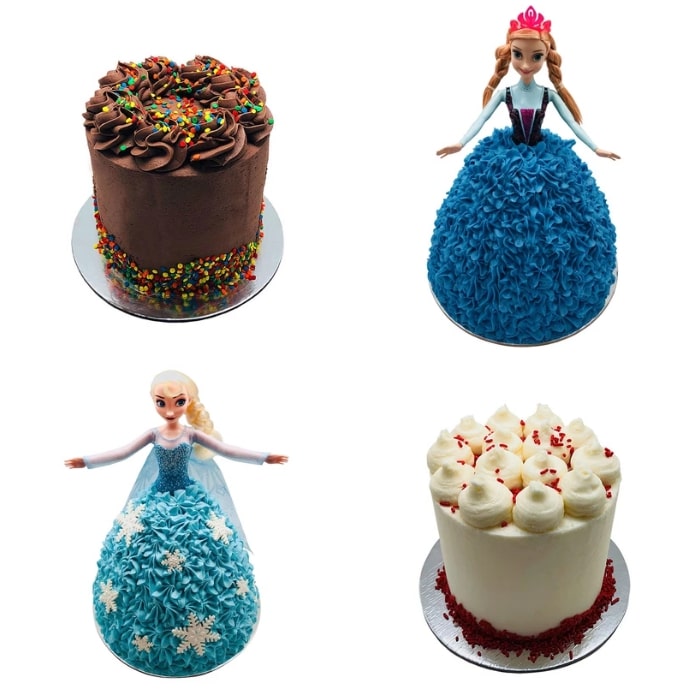 The Cupcake Queens is a family owned and operated business that was nominated as one of the outstanding cake shops in Melbourne. The shop prioritizes the satisfaction of their customers so they make sure to always give their best efforts and create only the most delicious and freshest cakes in town. They are even best known for their so called doll cakes where they create cake designs that look exactly like dolls in their ball gowns.
WHAT PEOPLE LIKE
VALUE FOR MONEY. The shop shows their appreciation for their customers by providing them excellent quality of products and services. Through this, they are able to give back and make their clients know that they are getting what they truly paid for.
CREATIVE IDEAS. As mentioned, the shop is known for their beautiful doll cakes and this is exhibit A of their unending creativity and talent when it comes to designing cake products.
PRODUCTS
Cakes – $49.50 to $69.50
Doll Cakes – $80 to $90
DELIVERY AND PAYMENT
AMEX, Visa, Mastercard
8. Amarantos Cakes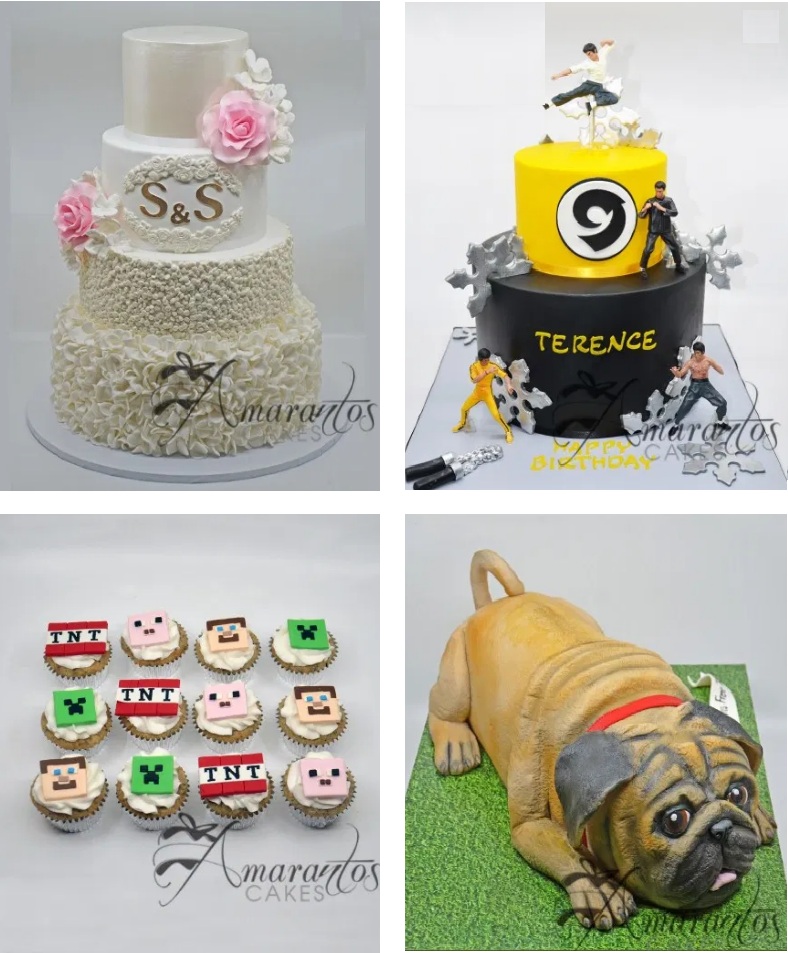 If you are looking for a cake shop that can create a customized cake that will perfectly match your event and occasion, Amarantos Cakes can be your best bud. The shop is known for crafting far from traditional cake designs, while maintaining its exceptional taste and flavor.
They also offer their cake products in a variety of flavors. If you want to check out their offerings, you can freely browse through their website and they will gladly create your requested cake.
WHAT PEOPLE LIKE
GREAT SERVICE.

Aside from making sure that their cake products are made from fresh and high quality ingredients, they also maintain a good relationship with their customers. They want them to know that they value them and they will strive to always do their best to make sure that their beloved customers are always satisfied with their service.

CUSTOMIZED.

The shop acknowledges that each of their customers has their own preferences when it comes to cake designs and decorations. That is why they offer customized designs to perfectly match your event.
PRODUCTS
WEDDING CAKES
LAYERED CAKES
3D CAKES
CUSTOMIZED CAKES
DELIVERY AND PAYMENT
Contact shop for more details.
9. CAKE CREATIONS BY KATE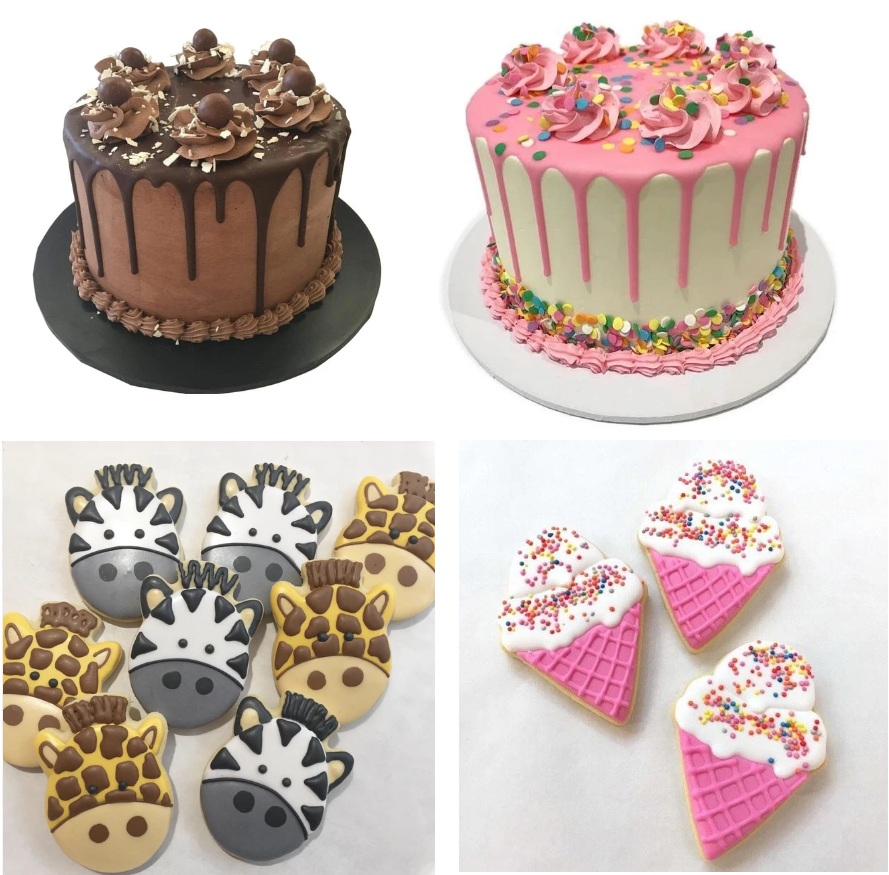 Cake Creations by Kate has a large collection of cakes and other pastries that vary in flavours and sizes. The balance of sweetness and crumbiness makes the perfect taste of cake that the people in Melbourne fall in love with.
If you want a cake shop that does not only bake delicious cakes but also offers reliable delivery, make sure to buy one from the shop. You can also trust them to customize a cake for you for any occasion.
WHAT PEOPLE LIKE
GUARANTEED TO BE ALWAYS FRESH

. Nothing beats the aroma of freshly baked cake especially if it is made of fresh ingredients, too. At Creations By Kate, they always make sure that their ingredients are the finest ones so that they could come up with a delicious sweet treat.

CUSTOM MADE CAKES.

A cake is an important item especially during parties and celebrations. Without it, the occasion would be dull and lack sweetness. Good thing the shop offers to customize your cake orders you would be able to fully match it with the theme especially for birthday parties and weddings.
PRODUCTS
DESSERT CAKES
SPECIALTY CAKES
CUPCAKES
CAKE POPS
COOKIES
WEDDING CAKES
DELIVERY AND PAYMENT
Payments can be made through Visa, Mastercard, AMEX, and Poli
10. AB FAB CAKES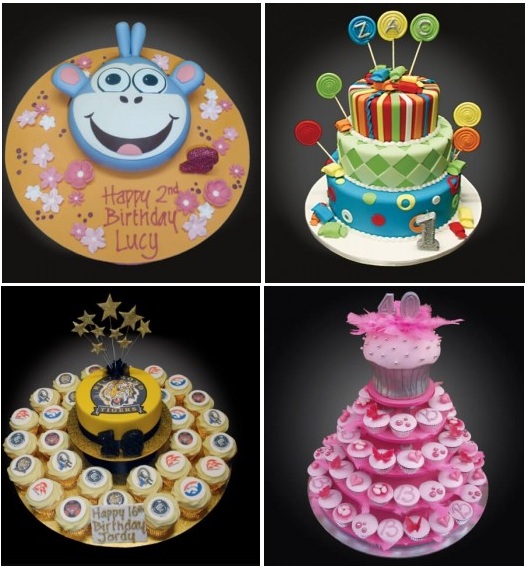 Ab Fab Cakes is best known for their creatively designed cakes perfect for all occasions. Their showroom in Richmond has a display of a variety of cakes, including christening, birthday, novelty, cup cakes, wedding and anniversary cakes. All of which can be tailored to suit your theme and budget.
Should you wish to have a specifically customized cake done for you, the creative team of Ab Fab Cupcakes will gladly craft it for you so you can have your dream cake for your event.
| | |
| --- | --- |
| SPECIALTY | Celebration cakes for all occasions |
| SELECTION SIZE | Large |
| STARTING PRICE | Prices may vary |
| DELIVERY FEE | Calculated at checkout |
| WEBSITE | |
| SOCIAL MEDIA | https://www.facebook.com/abfabcakesmelbourne/ |
| CONTACT DETAILS | +61 3 9421 1122 |
WHAT PEOPLE LIKE
ORIGINAL PRODUCTS.

All of the pastry products sold from Ab Fab Cakes are guaranteed to be in the best quality as the shop implement strict quality control of all of their ingredients and they make sure that their products are originally and uniquely created.

CREATIVE DESIGNS.

Ab Fab Cakes is an expert in creating fancy designed cakes and cupcakes which is ideal if you are having a themed party or you just simply enjoy a work of art incorporated in baking.
PRODUCTS
WEDDING CAKES
CORPORATE CAKES
BIRTHDAY CAKES
CUPCAKES
DELIVERY AND PAYMENT
Contact shop for more details.
11. CAKES FOR CORPORATES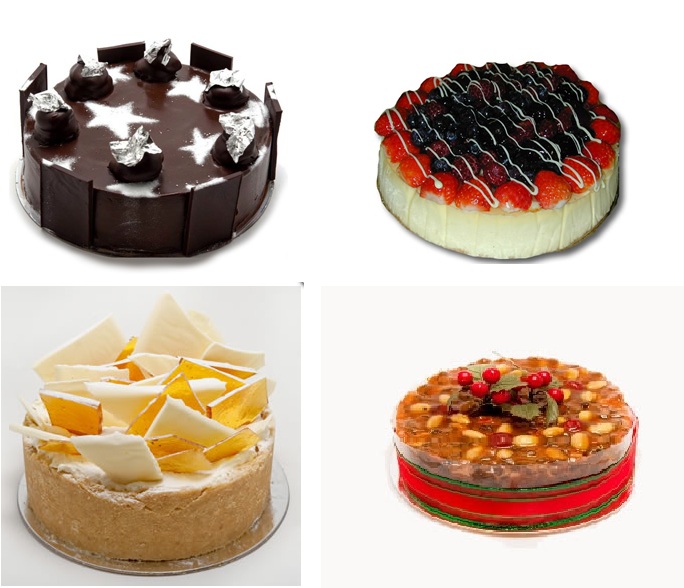 Cakes for Corporates has been delivering office cakes for 14 years now. They ensure to help busy offices and corporate teams ease the toughness of their jobs by serving them with high quality and delicious gourmet cakes.
They make sure to serve their clients with freshly baked cakes exclusively made by their extremely skilled and professional bakers and pastry chefs, delivered by their friendly and reliable drivers.
Aside from cakes, they also made room for other pastries in their collection such as cupcakes, tarts, pies, muffins, puddings, etc.
| | |
| --- | --- |
| SPECIALTY | Gourmet office cakes |
| SELECTION SIZE | Large |
| STARTING PRICE | Starts at $38.50 |
| DELIVERY FEE | $10.00 |
| WEBSITE | |
| CONTACT DETAILS | 03 9419 5225/03 9486 9555 | [email protected] |
WHAT PEOPLE LIKE
DELECTABLE PRODUCTS.

The shop always gives high priority to the satisfaction and happiness of their customers that is why they always make sure that their products are made in the premium quality and finest ingredients.

VARIETIES OF GOODS.

The shop showcases their skills in creating sweet goodies and this is not only shown through their cake products, but also other pastries and desserts such as muffins, pies, tarts, etc.
PRODUCTS
CAKES
CUPCAKES
PIES
TARTS
MUFFINS
PUDDINGS
DELIVERY AND PAYMENT
Delivery is only available to offices in the MELBOURNE Central Business District and 25km radius of the Melbourne CBD (see below for postcodes and suburbs).
12. Little Cupcakes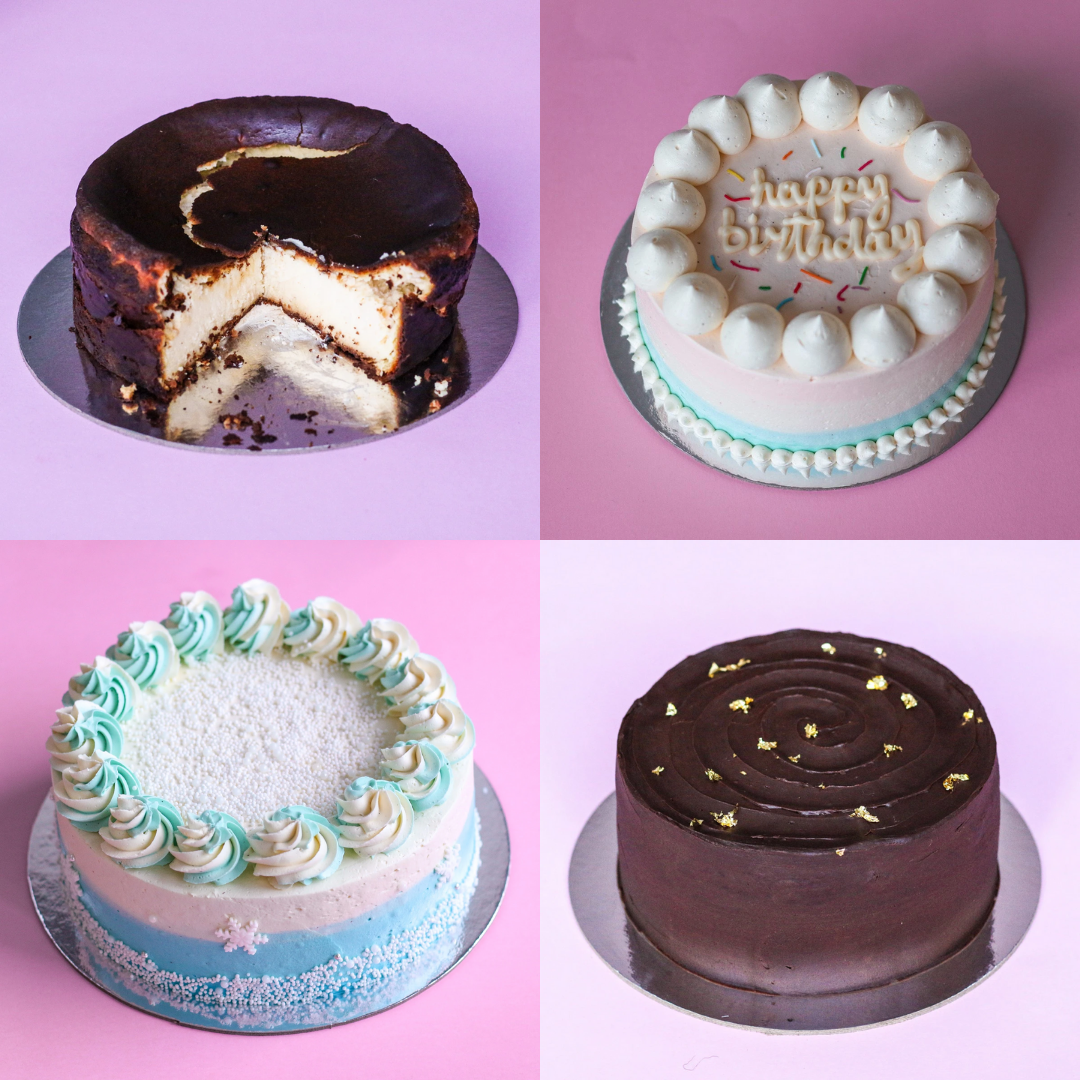 Little Cupcakes is the shop to go to if you're looking into getting unique flavors and having many options to choose from. Pick from blueberry pistachios, vegan red velvet, carrot walnut, and even classic Belgian chocolate! Click on their brochure to know more.
WHAT PEOPLE LIKE
Gluten-Free/Vegan Cakes – Order a cake that's inclusive and available for everyone to try! Check out Little Cupcakes' rendition of flavors but gluten-free and vegan. You'll surely won't taste any difference and it's much healthier.
Urgent Orders – If you suddenly have an emergency cake needed then do not fret as Little Cupcakes can accommodate you! Contact them for urgent orders and they'll be sure to try their best and provide you with high-quality pastries even at a shorter amount of time.
PRODUCTS
Cupcakes
Mini Cupcakes
Cake
DELIVERY AND PAYMENT
Accepts credit card via paypal for online orders.