The city of Paris is known as the city of love, the center of fashion, and the house of great pastry chefs. As a matter of fact, many aspiring pastry chefs from all over the world have been paying a visit to Paris to gain experience and knowledge in the field of pastry making. While the area is more known for their delicious macaroons, they also create wonderful cakes that would definitely make you sing in French.
1.      LOVE AND CAKES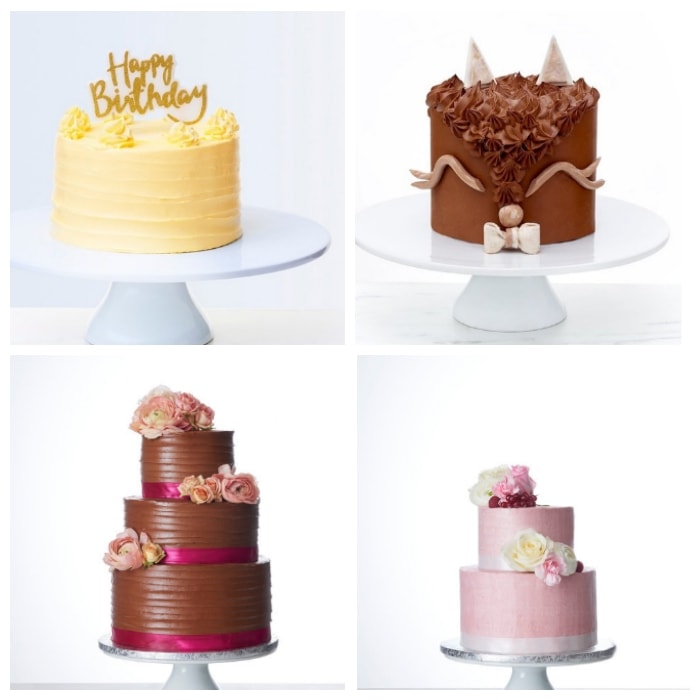 Love And Cakes really justifies their name with the products and services that they offer. The team makes sure that they incorporate love in all of their products. The shop creates artistic cake designs that are definitely perfect for all kinds of occasions such as birthdays, weddings, and other events.
WHAT PEOPLE LIKE
DELICIOUS CAKES. Of course, the pride of the shop does not only rely on the physical, amusing designs of their cake products but also the heavenly taste that these products bring.
FOR ALL OCCASIONS. Nothing would make you feel better than knowing that a cakeshop in your neighborhood has all kinds of cakes available for every kind of occasions and events.
PRODUCTS
Party Cakes – €32 to €75
Wedding Cakes -€300 to €350
Letter Cakes – €40 to €100
DELIVERY AND PAYMENT
Visa, MasterCard, PayPal, AMEX
2.      CÉLINE CAKE DESIGN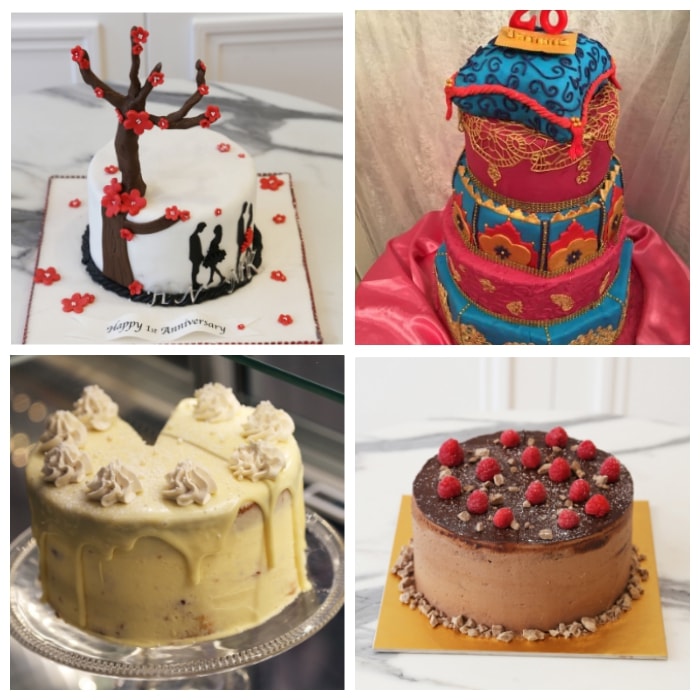 Celine, the owner of the shop, began her business as soon as her own version of birthday cake was acknowledged and praised in social media. From there, with her passion and skills, she created more and more celebration cakes that really captured the hearts of many and has now gained popularity all over Paris.
WHAT PEOPLE LIKE
EXTENSIVE ITEMS. The shop does not only sell delicious cake products, but they also showcase their skills in making scrumptious cookies, cupcakes, and other various creations that are equally tasty as their specialties.
PERSONALIZED PRODUCTS. Do you want a cake that will really stand out yet goes along with the theme? Why not have a personalized one? That could be done easily by the team of Celine Cake Design, you know.
PRODUCTS
Wedding Cake
Number Cakes
DELIVERY AND PAYMENT
Contact shop for details.
3.      SYNIE'S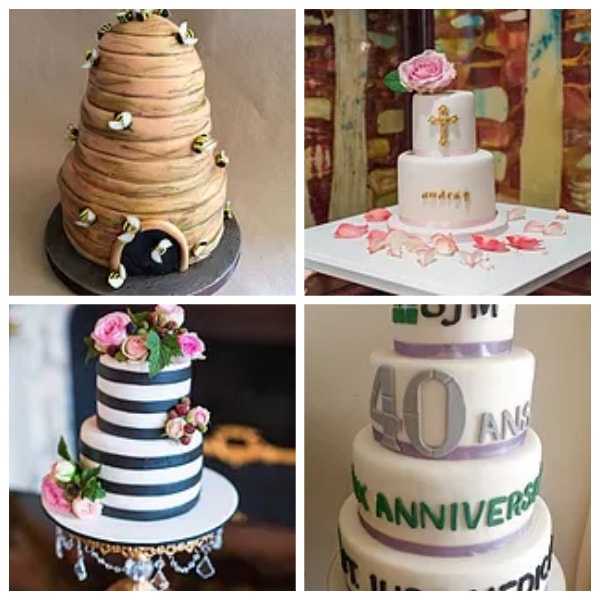 Synie's create close to perfection cakes because of the team's great passion in creating the best kind, their attention to detail, the perfect balance of flavors, texture, and color, and their undoubtedly great skills. The shop showcases not only their talent in cake design but also in exploring flavours that would totally stand out.
| | |
| --- | --- |
| SPECIALTY | Celebration cakes |
| SELECTION SIZE | Large |
| STARTING PRICE | Contact the shop for the price list |
| DELIVERY FEE | Calculated at checkout |
| WEBSITE | http://www.synies.com/ |
| SOCIAL MEDIA | IG:@syniesparis |
| CONTACT DETAILS | +336 21 87 79 73 |
WHAT PEOPLE LIKE
PRIVATE EVENTS. The shop extends their service to private events and parties and does not limit their reach to selling retails alone. So, the next time that you plan on throwing a private party, you might want to call Synie's and team up with them.
PRODUCTS
DELIVERY AND PAYMENT
Contact shop for details.
4.      LE MACARON LADURÉE PARIS
The team of Ladurée is committed to making the lives of people in Paris as colorful, sweet, and beautiful as theirs that is why always strive to create stunningly beautiful pastry products that will be appreciated by the French community. The shop specializes in making macarons, styled in various designs and flavours.
WHAT PEOPLE LIKE
ELEGANT PRODUCTS. The shop has a collection of wonderfully created pastries that will make you think twice before eating them because that's just how good they look.
GIFT ITEMS. The shop does not only sell delicious pastries and sweet goodies, they also offer gift items which may include snacks, personal items, perfume etc. what will definitely complete your shopping experience with them.
PRODUCTS
Macaroon Cakes – €7 to €32.50
Chocolate Cakes – €6.50 to €30
DELIVERY AND PAYMENT
Contact shop for details.
5.      LA MAISON DU CHOCOLAT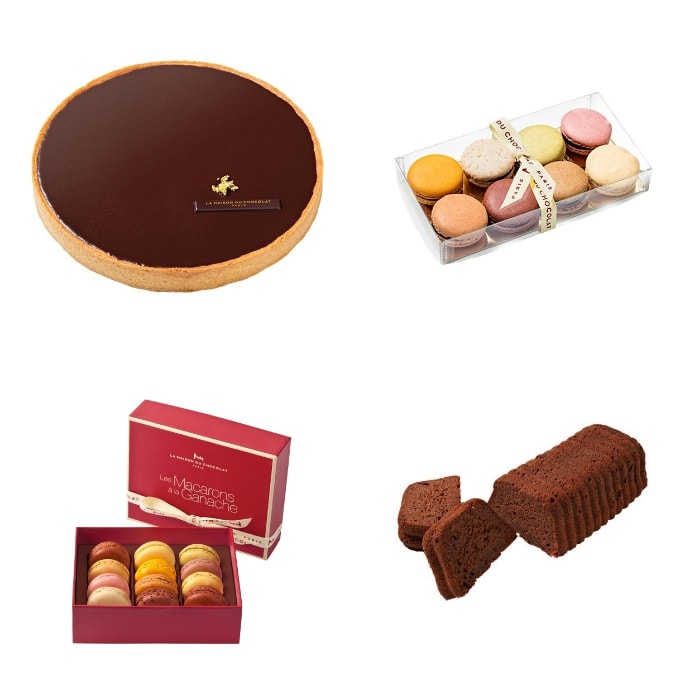 La Maison Du Chocolat literally means the house of chocolate. True enough, the shop is oozing with sweetness and flavours with their chocolate flavour pastries. But, they do not just create plain chocolate cakes- they always make their products with a lovely twist.
WHAT PEOPLE LIKE
CUSTOMER SATISFACTION. The shop always prioritizes the happiness and satisfaction of their customers that is they always go the extra mile when it comes to creating cake products for their beloved people.
PRODUCTS
Chocolate Cakes – €6.00 to €30.00
Travel Cakes – €21.00
Macarons – €8.00 to €51.00
DELIVERY AND PAYMENT
PayPal, Visa, Mastercard, AMEX
6.      STONEY CLOVE BAKERY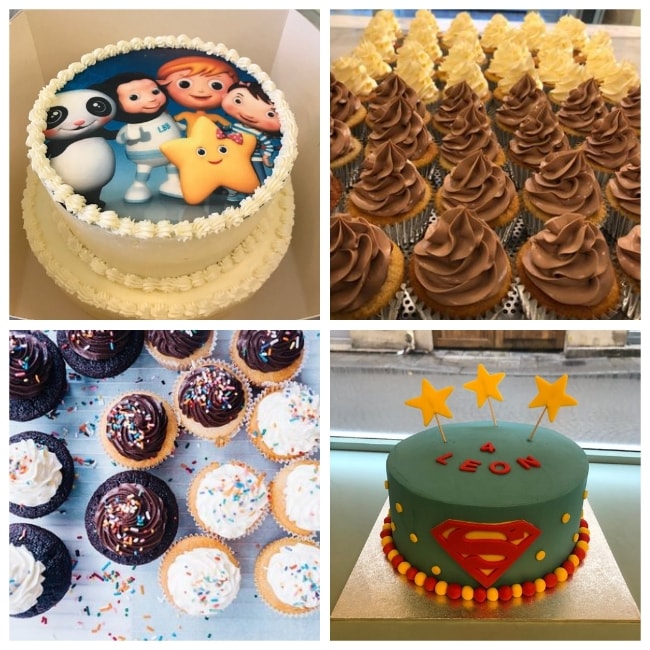 Stoney Clove Bakery has been serving fresh and warm pastry products in Paris since March 2017. The team brought a slice of America in Paris by introducing American style pastries that are definitely delicious. All of their pastry products will definitely be loved not only by the people in Paris but all over the world.
| | |
| --- | --- |
| SPECIALTY | American style pastries |
| SELECTION SIZE | Large |
| STARTING PRICE | Starts at €3 |
| DELIVERY FEE | Calculated at checkout |
| WEBSITE | http://www.stoneyclovebakery.com/ |
| SOCIAL MEDIA | IG:@stoneyclovebakery |
| CONTACT DETAILS | +33 (0)9 51 96 89 85 |
WHAT PEOPLE LIKE
GREAT SERVICE. The shop has created a kind of service that brings warmth and love to the people in Paris. Aside from their tasty products, they are also applauded for their great service that their beloved customers really deserved.
PRODUCTS
Cakes For Kids – €57 to €77
Cupcakes – €3 to €15
DELIVERY AND PAYMENT
Contact shop for details.