Bright colours give an extra flair to our attire. Fragrant scent allures people in a crowd to take a glimpse of you. Good posture keeps us in shape and gives us the confidence you don't know you needed. Just like humans, nature created beauty that has bright colours, fragrant smell, and perfect form. These are flowers.
Flowers add flair, vibrance, and freshness to a room. They make a room seem more inviting to guests. If you are all set with your attire and looks to impress a guest, why not dress up your house with flowers? We've listed the best flower deliveries in Paris.
1. CHRISTIAN MOREL FLOWERS AND DECORATION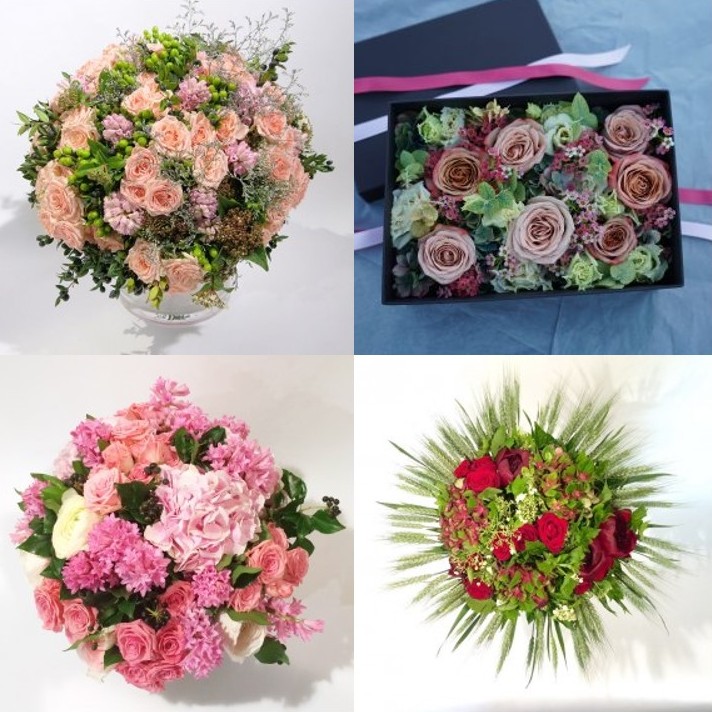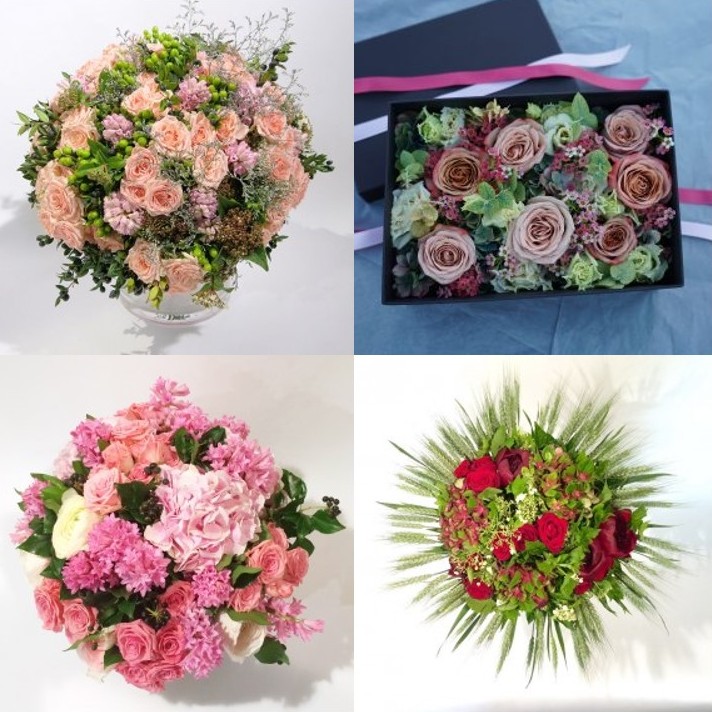 20 years ago, Christian Morel decided to open his flower shop in Paris out of his passion for flowers and art, which he called Christian Morel Flowers and Decoration. Christian keeps the prestige and beauty in all his works that is why he was able to maintain good relationship with all his clients and continually grew as one of the best florists in Paris.
WHAT PEOPLE LIKE
CUSTOM-MADE BOUQUETS. If you wish to have a more personal touch in your choice of flowers, you may be able to do so my requesting for a custom-made bouquet. They want their customers to always feel satisfied with their orders, so they allow them to freely choose the kind of flower, silk, and other accessories to include in the product to make it more personal.
FLORAL SUBSCRIPTION. The stores offer weekly subscription which are all originally designed by Christian Morel himself. They are more of a seasonal kind of shop, so currently, their featured products are flower arrangements that are best for Mother's Day.
FREE ESTIMATE REQUEST. If you are working on a budget but still do not want to miss out on their best set of arrangements, you may check first with them the expected price of your supposed orders thru their free estimate request which can be accessed here.
PRODUCTS
Bouquets – $50 to $150
Dried Flowers – $45 to $120
DELIVERY & PAYMENT
They accept major credit and debit cards. Delivery is available to the entire area of Paris.
2. RENÉ VEYRAT FLORIST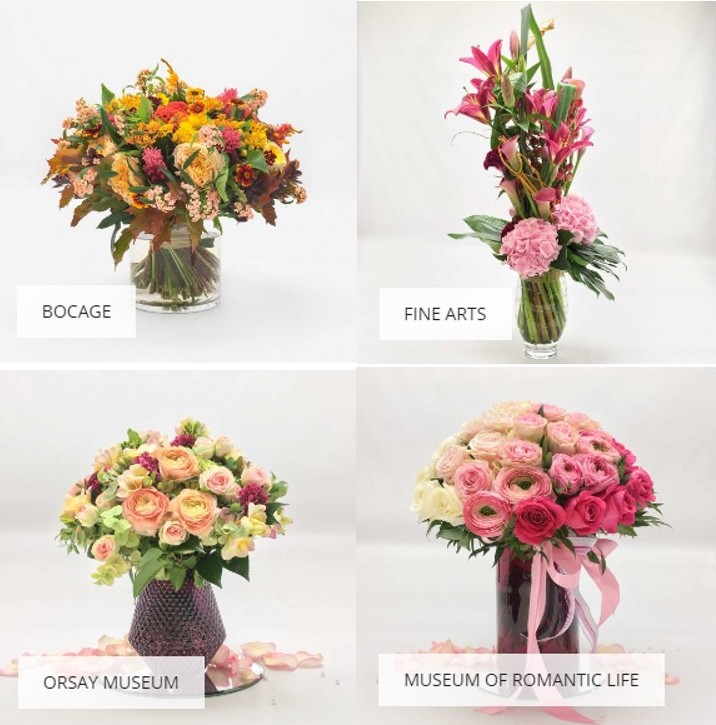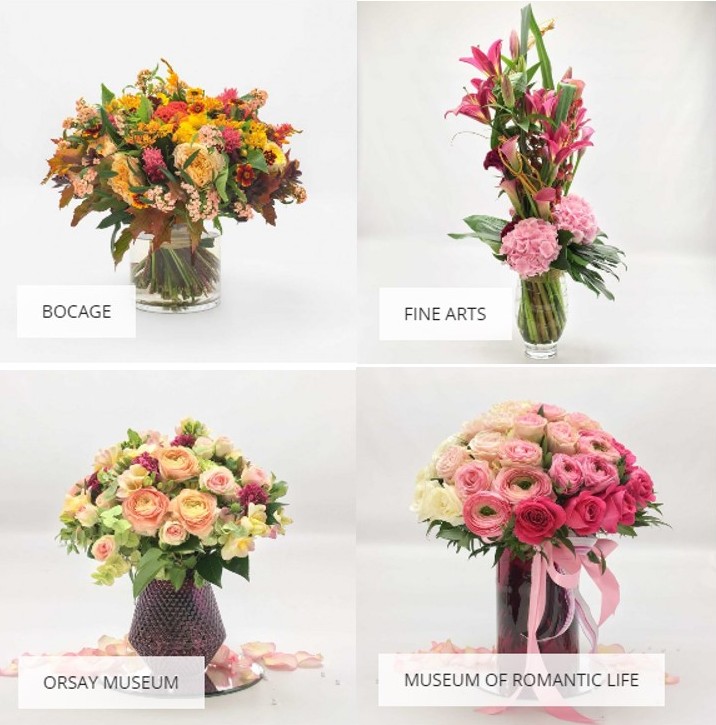 René Veyrat started his career in the flower arrangement industry in Paris in 1950 with quality, choice, freshness, artistic creativity, and service as his watchwords and remained to be his keywords of success over the years. His son, Patrick Veyrat eventually continued the family business and started to operate the shop, still with the same wonderful quality but better arrangement options to choose from.
WHAT PEOPLE LIKE
EXCEPTIONAL FLOWER COLLECTION. Paris is known to be one of the most beautiful cities in the world and the shop just proved it with their collection of finest flowers. The creativity that the shop upholds are truly shown not only in their flower arrangements but also in the accessories that they use, primarily the medieval type vases.
HANDMADE. The Veyrats wanted to always have a personal touch in every single flower product that they deliver that is why they make sure that everything in their list is handmade. No effort is too much when it comes to creating their magnificent floral arrangements because they believe that their beloved customers only deserve the best.
SPECIALIZED ACCESSORIES. René Veyrat Florist does not only want to simply offer fresh flowers, they want to make sure that they exceed what is expected of them. To complete the package of their floral products, the shop includes accessories that will perfectly match the elegance of their flowers. The most popular would be the NEST scented candles which is always in limited edition and only a few distribute. It is so special that René Veyrat Florist believes that they should be one of the deserving distributors of it.
PRODUCTS
Bouquet – Contact the shop for the price list
Orchids – Contact the shop for the price list
Roses – Contact the shop for the price list
DELIVERY & PAYMENT
All payments can be settled thru Mastercard, Visa, JCB, and PayPal.
3. LA BOUTIQUE DES SAINTS-PERES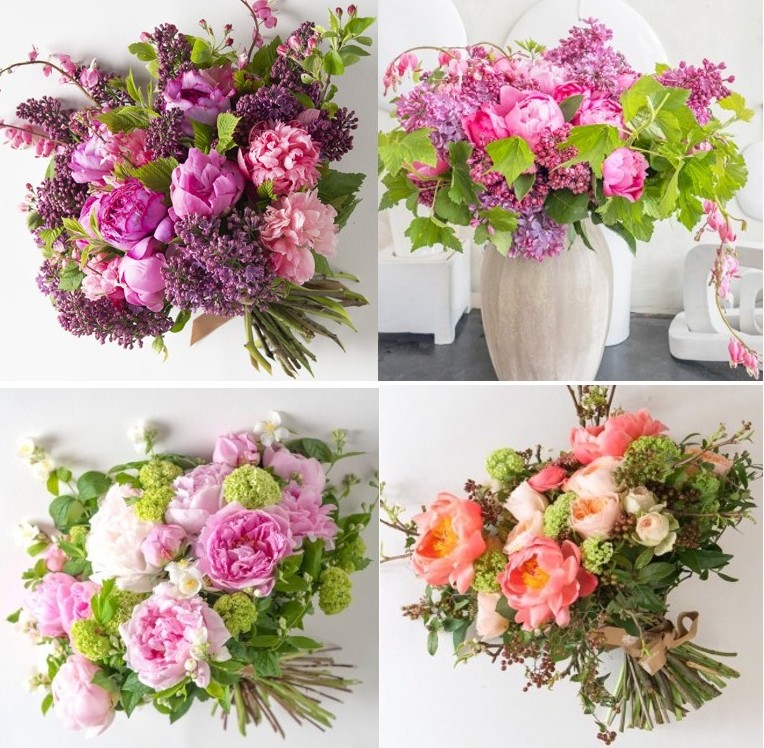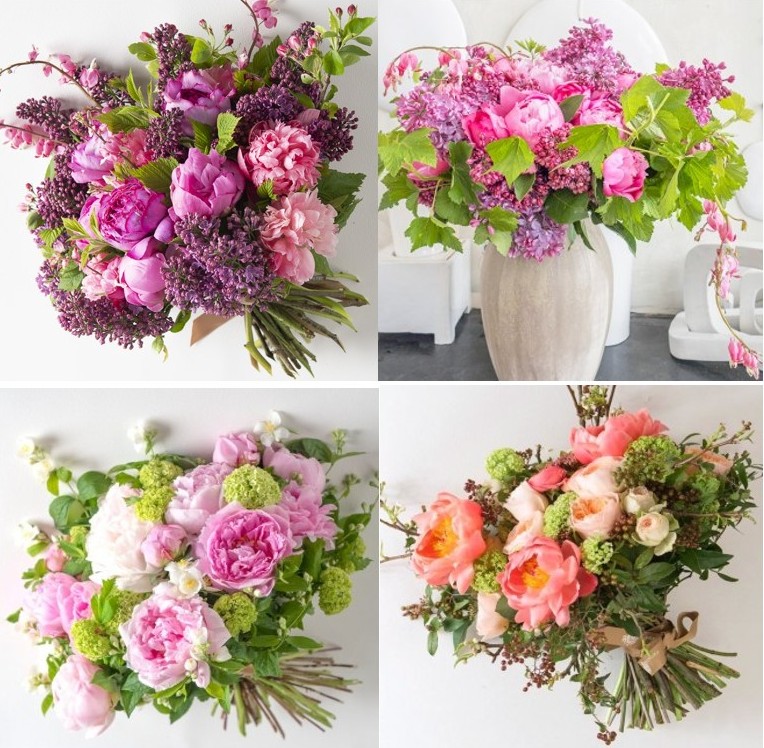 La Boutique Des Saints-Peres calls itself a small flower shop with a big florist. True enough, if you see their collection of flowers you will be in awe on how they were able to handle such quality and quantity while having a relatively small shop. Every day, fresh flowers are delivered into the shop and reinvented to be a set of beautiful bouquets that vary in colours, sizes, and style.
WHAT PEOPLE LIKE
EXPRESS DELIVERY IN LESS THAN 4 HOURS. No one would like to receive a bouquet of flowers looking dry and dull so La Boutique Des Saints-Peres makes sure that after the orders have been made, it will then be immediately delivered in no more than 4 hours. Upon delivery, the flower products come in a beautiful gift bag with magnificent calligraphy card.
ENCYCLOPEDIA OF FLOWERS. It is for a fact that most of us do not really know the name of the flowers that we see, except of course for the typically available ones such as roses, lilies, or tulips. But, worry no more because they have what they call an encyclopaedia of flowers available in their website to be used as reference before actually placing your order. This encyclopaedia consists of the flowers' actual names, sample photos, and brief description to be able to help you decide what type of flower is the most appropriate for a certain event or recipient.
FLORAL SUBSCRIPTION. They offer two kinds of subscriptions plans. The first one is flower arrangement for all year round. This includes seasonal flowers, kind of container, even the home decorations that they feature every year. The other one is the basket flowers of the Paris region, which apparently showcases flower baskets and their varieties.
PRODUCTS
Bouquet – 75 € to 195 €
Pivoine Collection – 65€ to 395€
DELIVERY & PAYMENT
The delivery service is available 7 days a week and can deliver in as fast as under 4 hours.
4. GIRLS AND ROSES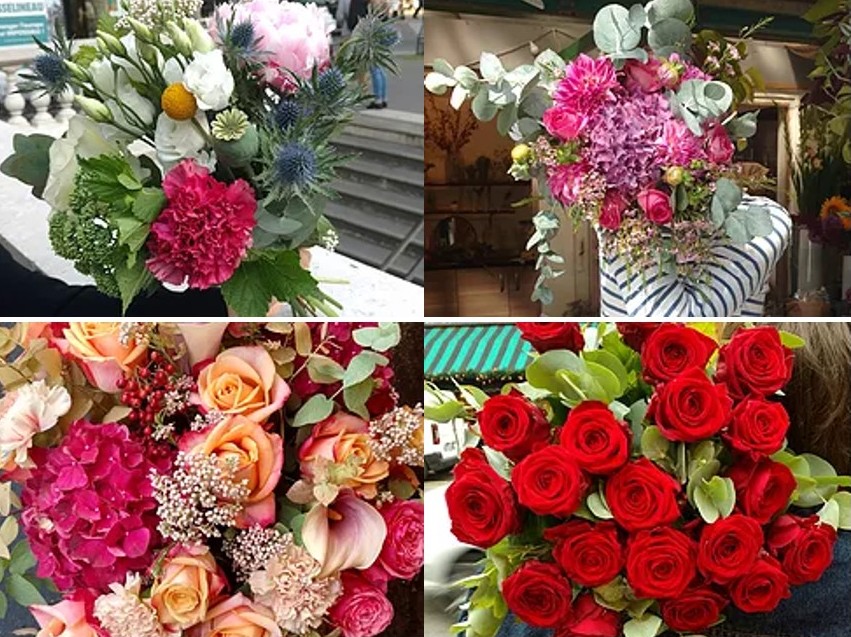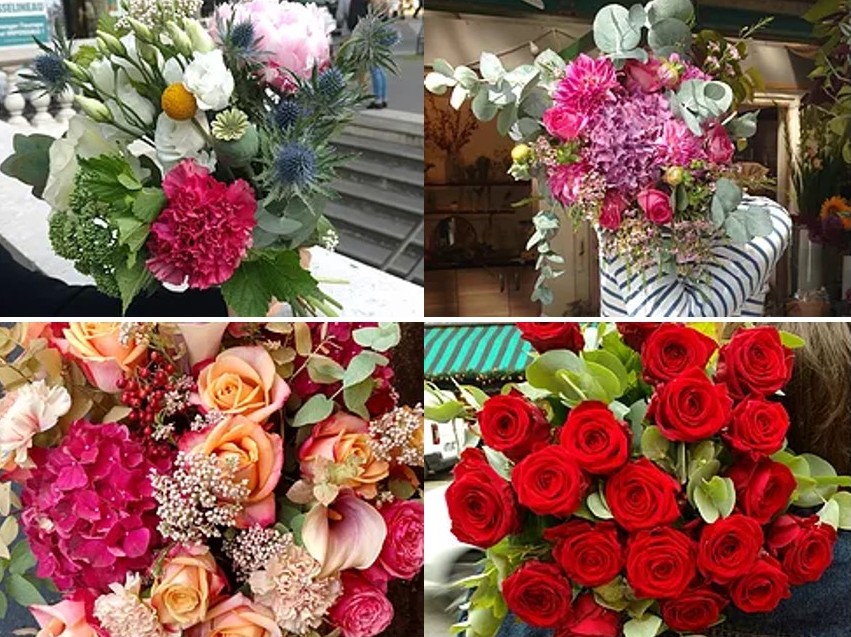 Philippa, the owner of Girls and Roses, has always been passionate about creating stunning floral arrangements out of fresh flowers. In 2011, after finishing her training at the school of florists in Paris, she co-founded the shop and from then one they have been creating varieties of arrangements suited for different kinds of occasions.
WHAT PEOPLE LIKE
WORKSHOPS. Aside from providing you with their outstanding floral arrangement creations, they would also like to share their knowledge, skills, and passion in the business. The shop offers workshops to whoever is interested in acquiring the skills of a florist. From the simple hand-tied bouquets to jewellery flowery, they are very much available in accommodating you and your team.
FLORAL SUBSCRIPTION. They offer weekly floral subscription where they can deliver fresh flowers directly to your office and make your business even more beautiful looking for just 45 € HT per week, delivery included.
CATERS SMALL OR BIG EVENTS. Girls and Roses does not only stay at their shop and simply deliver their flower products, they are also capable of organizing an event, whether big or small, and primarily taking care of all the flower needs the event might have.
PRODUCTS
DELIVERY & PAYMENT
Once you place your orders online, you will just have to wait for not more than 4 hours and your orders will be immediately delivered.
5. AUDE ROSE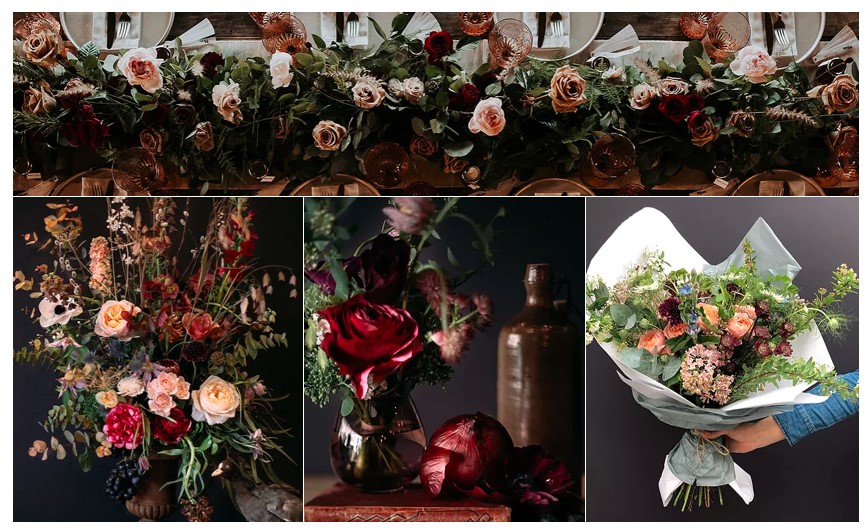 Aude Rose is known for their organic yet artistic bouquets, as well as their stunning floral decor for weddings and other events. They can both flower delivery and event styling throughout Paris. 
SPECIALTY
Wedding and Event Specialist
SELECTION SIZE
Large
STARTING PRICE
Contact Aude Rose for more information
DELIVERY FEE
Contact Aude Rose for more information
WEBSITE
https://www.auderose.com/
SOCIAL MEDIA

FB: http://www.facebook.com/auderosefleuriste/

IG: https://www.auderose.com/instagram

CONTACT DETAILS
01 47 72 49 31
WHAT PEOPLE LIKE
EXPRESS DELIVERY. Aude Rose can deliver as fast as two hours from Tuesday to Saturday.
EXPERTISE ON DECORATING FOR EVERY OCCASION. Whether it's a funeral tribute or a wedding bouquet, Aude Rose can prepare your ideal arrangement.
PRODUCTS
Bouquets – Contact Aude Rose for prices
Floral arrangements for events – Contact Aude Rose for prices
DELIVERY & PAYMENT
Contact Aude Rose for delivery and payment information
6. MÉMÉ DANS LES ORTIES


Mémé dans les Orties offers original flowers and plants for every occasion or event you can name! They don't shy away from novelty in adding a twist to their arrangements, but they manage to make flowers and plants still look pretty! 
SPECIALTY
Custom floral arrangements for events and occasions
SELECTION SIZE
Large
STARTING PRICE
Contact Mémé dans les Orties for more information
DELIVERY FEE
Contact Mémé dans les Orties Rose for more information
WEBSITE
https://memedanslesorties.tumblr.com
SOCIAL MEDIA

FB: https://www.facebook.com/pg/danslesorties

IG: https://instagram.com/les_orties

CONTACT DETAILS
[email protected]
WHAT PEOPLE LIKE
ORIGINAL COMPOSITIONS. From seasonal flowers to halloween decor, Mémé dans les Orties knows how to make flowers look right for the celebration! 
PRODUCTS
Contact Mémé dans les Orties for more information
DELIVERY & PAYMENT
Contact Mémé dans les Orties for more information
7. O'Fleurs de Magenta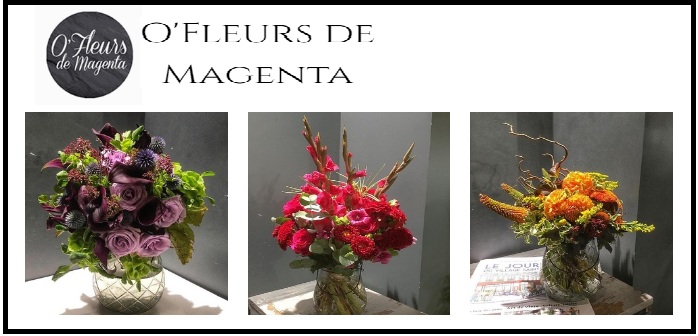 O'Fleurs de Magenta is your local flower shop located at the Boulevard Magenta. It has a collection of various floral arrangements and design made out of flowers of different sizes, types, and colors.
They have a physical store which you may visit. However, to provide convenience to its customers, it opens an online shop where customers can easily place an order.
The shop starts delivering flowers on Monday and ends on Sunday. This means that you can expect your flowers to be delivered any day of the week. 
Specialty

Premium vase arrangement

Selection Size

Moderate

Starting Price

Inquire for prices

Delivery Fee

 

Website

https://www.ofleursdemagenta.fr/

Social Media

Instagram: @ofleursdemagenta

Facebook: /ofleursdemagentafleuriste

Contact Details

+33 0140361587 │ [email protected]
WHAT PEOPLE LIKE
OPERATES 7 DAYS A WEEK

. Looking for shop on a weekend? Search no more because O'Fleurs de Magenta provides services from Monday to Sunday. That being said, you can order from the shop any day of the week and it will still be processed accordingly. 

FLOWER SUBSCRIPTION

. If you're in a frequent need of blooms, then the shop offers a flower subscription. This enables them to automatically sends out blooms on your office, home, or other places on the day you ordered them to do so. They have an annual subscription or monthly plan. 
PRODUCTS
FLOWER ARRANGEMENT:

Inquire for prices
8. LE JARDIN D'AUDREY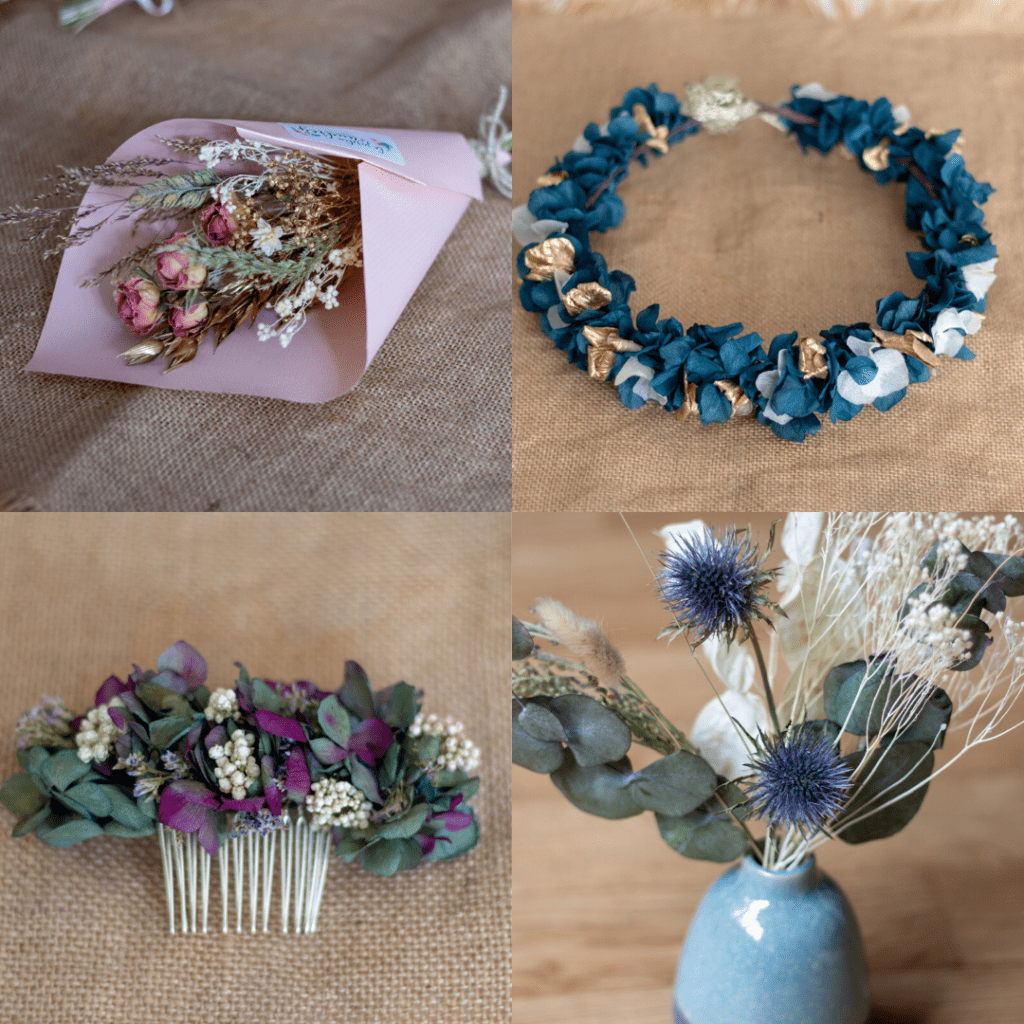 A hopeless romantic, Audrey of Le Jardin d'Audrey believes that flowers are the perfect symbols for romance. This notion has driven her to perfect her craft of floristry, even going so far as to properly study Floral Design at the French Ecole de la Piverdière.
Having trained with the experts, she now has the skills and knowledge to create some of the best, if not the best flower arrangements for your wedding design needs. 
| | |
| --- | --- |
| SPECIALTY | Wedding accessories |
| SELECTION SIZE | Moderate |
| DELIVERY FEE | Calculated at checkout |
| WEBSITE | https://lejardindaudrey.fr/ |
| SOCIAL MEDIA |   |
| CONTACT DETAILS | +33 6 87 54 24 64 | [email protected] |
WHAT PEOPLE LIKE
DIY WORKSHOPS. After training so long with the professionals, Audrey is now willing and eager to share with others what she has learned through various flower workshops. 
UNIQUE WEDDING DESIGNS. Audrey always takes the time to sit down and consult with her clients regarding their visions for their dream weddings. This dedication has resulted and will continue to result in one-of-a-kind, captivating wedding decorations. 
PRODUCTS
FLOWER CROWNS
WEDDING FLOWERS
DRIED FLOWERS
DELIVERY AND PAYMENT
Contact the team for more details.
9. LILY GRIFFITHS FLORAL ART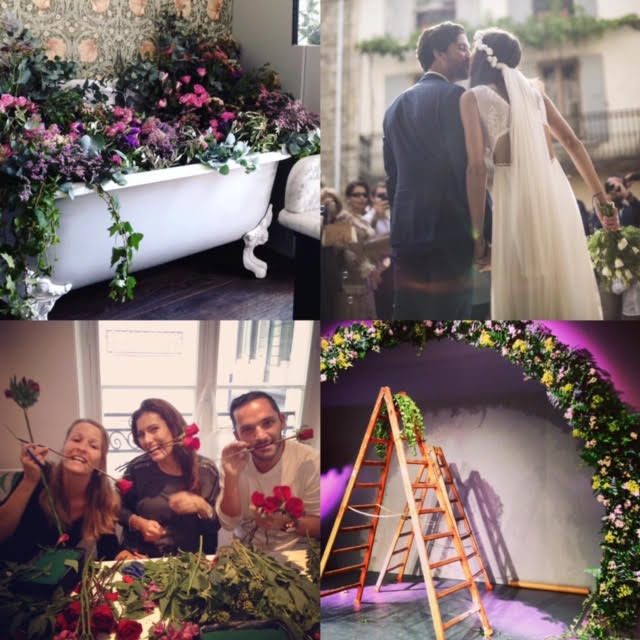 The floral studio was opened by the owner herself, Lily Griffiths in 2011 primarily for events at first and then expanded its reach in 2016 by introducing it to the online community through what is now her online shop.
Lily Griffiths started with Japanese Floral Art Ikébana and exhibited at the Cultural Center of Japan before becoming interested in Western floral art with a Meilleur Ouvrier de France.
The studio combines flowers and art thus they are most known for their crafty floral arts perfect for elegant occasions especially weddings.
WHAT PEOPLE LIKE
FLORAL ART COURSES.

Unleash the florist in you and attend the classes specially brought to you by Lily Griffiths. Discover Floral Art to make a Parisian Chic bouquet, the secrets of Ikebana, or to know how to decorate yourself your wedding centerpieces.

ARTISTIC DESIGNS.

The studio is applauded for their creativity and artistry shown through their wonderful flower arrangements and they continue to wow their clients everyday with their new and fresh designs.
PRODUCTS
FLOWER CROWNS
WEDDING FLOWERS
CORPORATE ARRANGEMENTS
DELIVERY AND PAYMENT
Contact the team for more details.
10. FLEURS DE PRESTIGE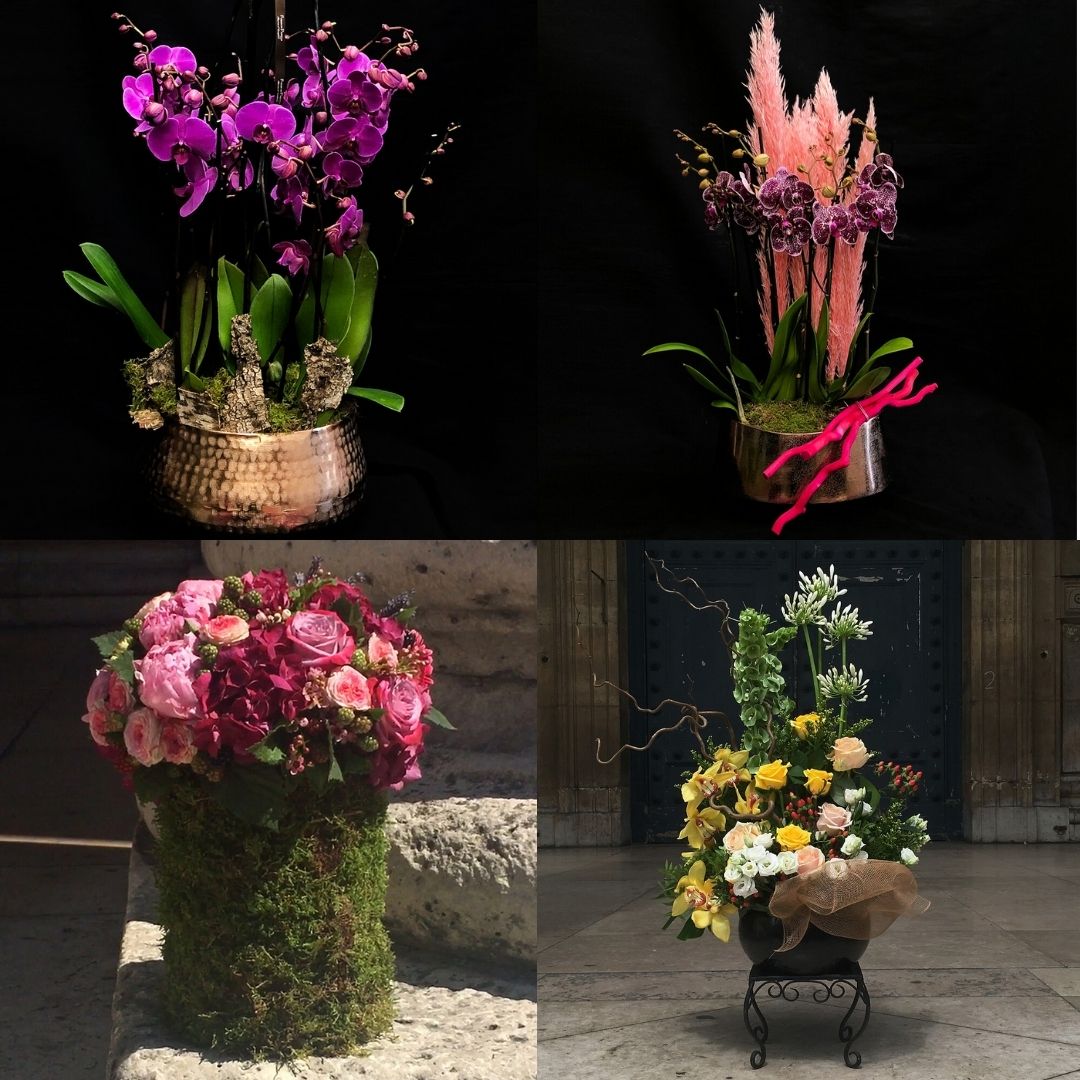 Experience the true luxury of floral shopping with Fleurs de Prestige. They're one of the most sought after delivery service not only in Paris, but in all of France.
Known for the art they create through their collections, Fleurs de Prestige boasts a consistent premium quality of work. Rest assured that from initial designing, up to delivery, that your orders are handled carefully and in the best ways possible.
For bigger events that need floral arrangements or customized orders, you can request a professional quotation at Fleurs de Prestige's website.
WHAT PEOPLE LIKE
REFINED FLORAL ARRANGEMENTS. Fleurs de Prestige is known for their gorgeous floral designs made by the best artisans in Paris. Each of their creation is handmade and handcrafted up to the smallest of details.
TAILOR-MADE SERVICES. Fleurs de Prestige offer quality services fit personally to each of their customers' needs. Their customer service is amazing, and definitely one to consider especially for events.
PRODUCTS
Bouquets of the season
Bouquets of roses
Collection of roses
Compound bouquets
Floral creations
Prestigious orchids
Unique Pieces
Additional products
DELIVERY AND PAYMENT
VISA, MasterCard, American Express, PayPal, other major credit cards
11. Muscari
Since 2020, Muscari has been servicing Paris with their flower delivery services.
We are impressed as it is started by Marie's ecological awareness and need for artistic expression drive her to become a florist, bringing her closer to her passion for flowers and respect for nature.
You can see and feel the flower arrangements that are being created in Muscari are imbued with the universe and the values that Marie represents.
All of the floral and artisanal creations are part of an eco-friendly approach. Aside from that, Muscari is also committed to humanitarian efforts. The soul of the house and its compositions are made up of creativity, artistic sensibility, and poetry.
WHAT PEOPLE LIKE
EXQUISITE ARRANGEMENTS. Each arrangement for each occassion has been carefully crafted by passionate florists 
PRODUCTS
Fleurs Fraiches
Fleurs séchées
Ateliers
Muxu
Accessoires en fleurs
Sacs & cartables en cuir d'artisanat de france
Tabliers artisanaux français
Condoléances
Mobilier
Plantes
DELIVERY AND PAYMENT
Contact them for more information
---
Images taken from each company's official websites/social media.