Dublin is the capital of the Republic of Ireland and it is known for having beautiful natural scenery, especially the coastal towns and villages. It is also home to talented artists in the field of literature and movies. It is also home to the oldest pub in Ireland where many premier musicians still perform. Adding in setting the mood for romance is the city's large plantation of flowers which their talented people turn into wonderful arrangements. Some of them are actually mentioned below.
1.      FLOWER LANE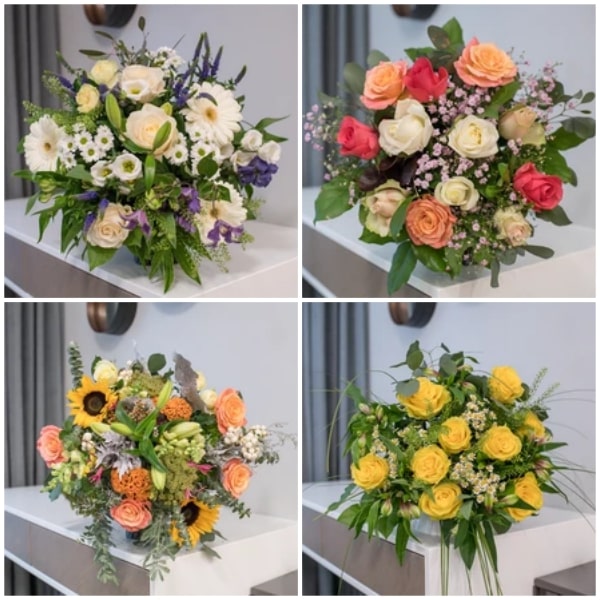 Flower Lane is a floral studio that you can find on the shopping center of Dun Laoghaire. Their florist has been in the industry for over 15 years and is continuously providing the locality with premium and fine blooms and floral arrangement. 
The shop has an online store where customers can place their orders. They have a good catalogue which contains all the arrangement from the shop. All you need to do is browse their collection, pick the one you prefer, and pay the price of such. 
WHAT PEOPLE LIKE
CATERS TO WEDDINGS. One of the best days a person might ever have is their wedding. It is a day of celebration of love and joy that is why it is just important that you become critical when it comes to choosing the florist who will take care of your flower needs and Flower Lane really is the one.
VALUE FOR MONEY. For more than 15 years, the shop has always prioritized the satisfaction of their customers and they want to show them how much they appreciate them by providing excellent quality of products and services that will truly give value to every centavo spent on them.
PRODUCTS
Romantic Flowers –  €45 to  €80
Best Sellers –  €45 to  €67
Luxury –  €45 to  €80
DELIVERY AND PAYMENT
Apple Pay, PayPal, AMEX, Mastercard, Visa, ShopifyPay, Visa, Maestro
2.      MAD FLOWERS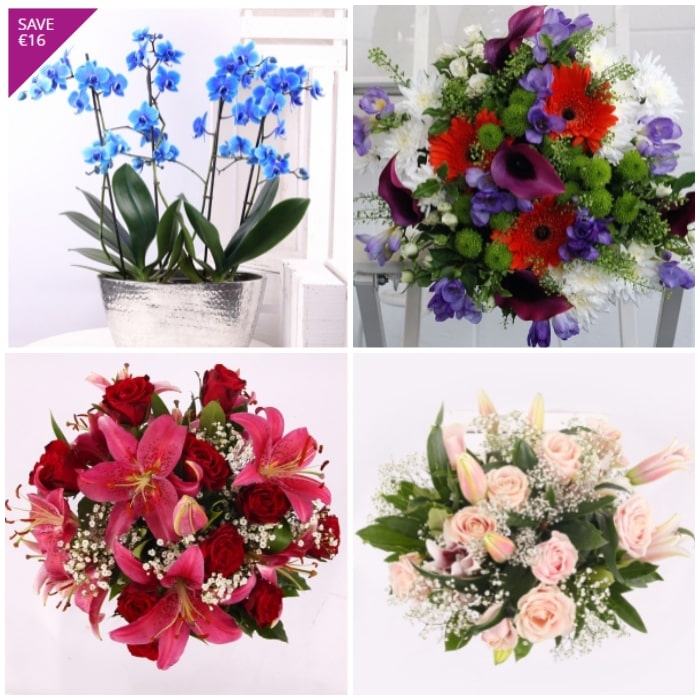 At Mad Flowers, what you see is what you get. Their creative team really exerts their best effort to make sure that they do not disappoint their clients when they show them their actual creations. The shop also makes sure that they only use the freshest and finest flowers and ornaments so their flower products will remain to be stunning and vibrant.
WHAT PEOPLE LIKE
ELEGANT DESIGNS. The team of Mad Flowers wants to always be equipped with new designs that will bring their clients in awe once they get to see them. Without losing the touch of elegance and vibrance, the shop is able to continually create original designs that are in line with the current trends in the business.
SPECIAL OFFERS. If you are the type of customer who enjoys deals and special offers, you should definitely try to shop at Mad Flowers because they consistently offer special deals that will be worth your money and time.
PRODUCTS
Tropical – €59 to €75
Roses – €49 to €80
Lilies – €59
DELIVERY AND PAYMENT
Delivery and payment details may be directly inquired at the shop.
3.      BEST BUDS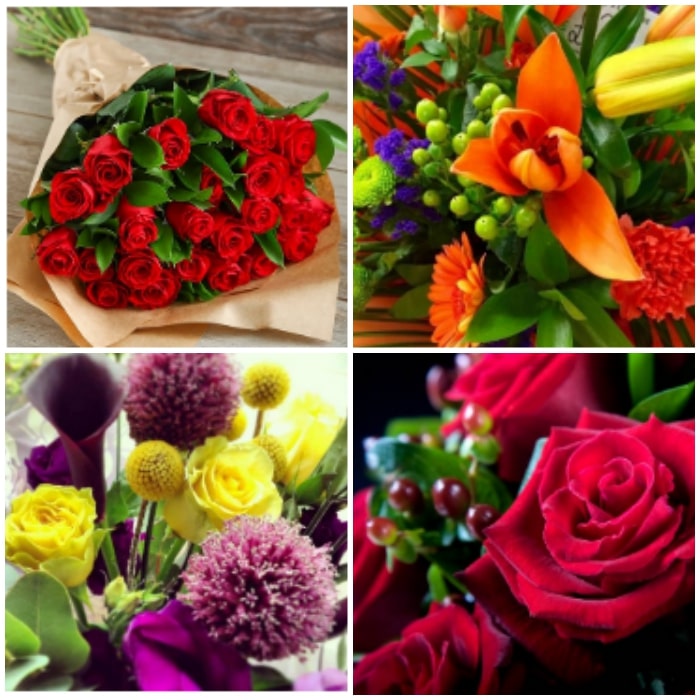 Do you need fresh bouquets for Mother's day? Maybe a big basket of lilies as a decoration for your office setup? Centerpieces for your corporate event? Or a bridal bouquet for your upcoming wedding? Don't worry, you can get all of those with the help of Best Buds. They have a large inventory of fresh flowers that you could freely choose from. Surely, you will never run out of ideas for floral designs.
WHAT PEOPLE LIKE
BUDGET-FRIENDLY SELECTION OF FLOWERS. With experienced florists on their backs and their own courier service at hand, this company created a large catalog of flowers for every occasion. By doing so they were able to provide quality flowers at low prices!
FRESH FLOWERS GUARANTEED. The company's quality assurance is at high regard. They continuously perfect their whole system to be able to guarantee high-quality goods. Their regular deliveries pushed them to invest in top technologies for their cut flowers.
PRODUCTS
DELIVERY AND PAYMENT
Delivery starts at €5
4.      ANNIE BLOOM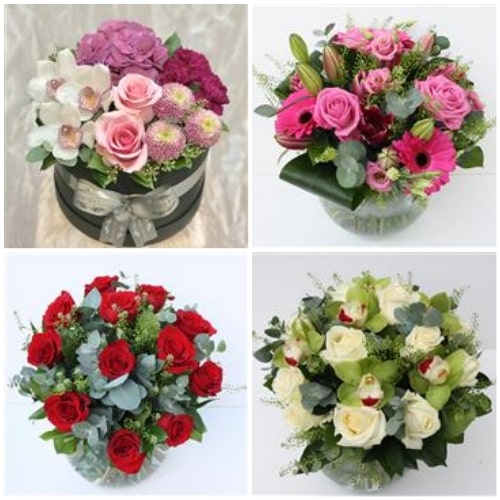 Don't let these luxury looking arrangements fool you. They won't break the bank! That's right, these boutique looking flowers are budget friendly. And good news – there are more choices on their website! Check Annie Bloom now and guaranteed that you won't regret it.
WHAT PEOPLE LIKE
WIDE VARIETY OF FLOWERS. Since Annie Bloom is considered as one of the leading and most trusted flower shops in Dublin, it's not surprising that they house such a large inventory of flowers. You can browse by flower type or shop by occasion and you still won't run out of options.
PRODUCTS
Flowers Vase – €34 to €89
DELIVERY AND PAYMENT
The shop delivers from Monday to Saturday between 10AM and 8PM.
5.      HOUSE OF FLOWERS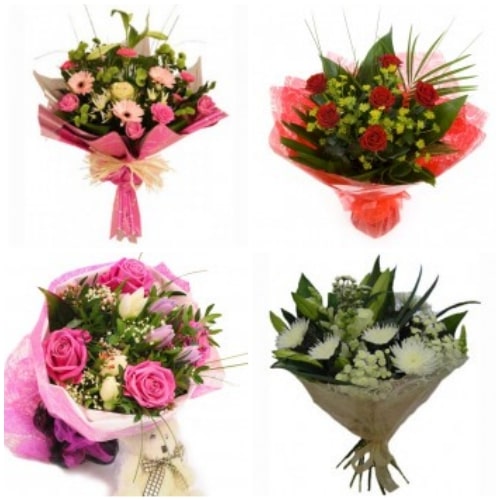 At House of Flower, experienced flower consultants attend to every order. The shop features flowers of different types and colors that are arranged together in tasteful bouquets to match your special occasion. Aside from bouquets, the shop also offers potted/vase plants and flowers, which also make for perfect gifts for any event.
WHAT PEOPLE LIKE
HANDCRAFTED BLOOMS. Having an affordable handcrafted bloom is one of the best features of the shop. Here, at House of Flowers, you can get a cheap yet elegantly designed blooms which are crafted by hand by their florists.
PRODUCTS
Anniversary – €75
Romance – €25 to €95
Get Well – €45 to €65
DELIVERY AND PAYMENT
Visa, PayPal, Mastercard
6.      FLOWERS MADE EASY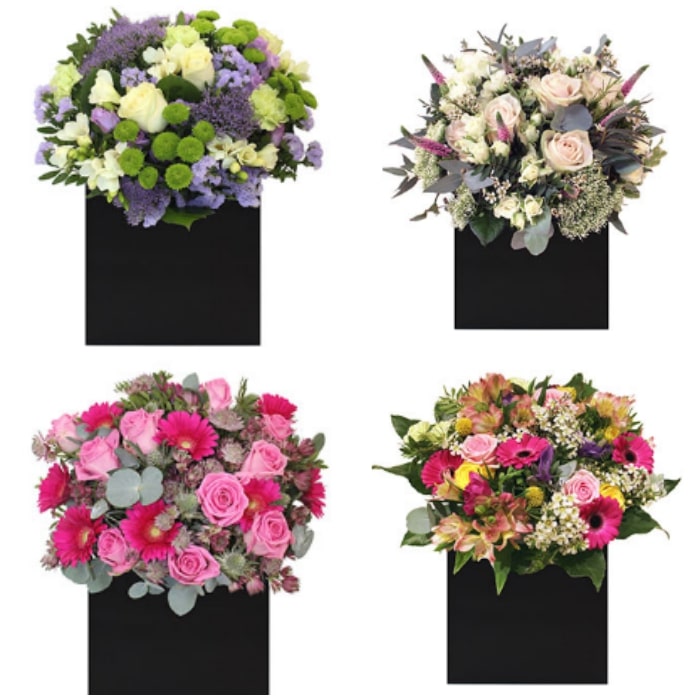 One can never go wrong with a classic. Flowers Made Easy has been a go-to flowery delivery service for any occasion in Dublin. It has a rich repertoire of rose varieties, presented in different creative bundles. Why not intensify your expression with these trusty rose bouquets? They even package these beautiful blooms in such a way that is handy yet remain to be elegant-looking.
| | |
| --- | --- |
| SPECIALTY | Box arrangements |
| SELECTION SIZE | Large |
| STARTING PRICE | Starts at  €39 |
| DELIVERY FEE | Calculated at checkout |
| WEBSITE | https://www.flowersmadeeasy.com/ |
| SOCIAL MEDIA | |
| CONTACT DETAILS | +35312176100 |
WHAT PEOPLE LIKE
VARIETY OF PRESENTATIONS. Whether you want to maintain the classic approach or you want to spice up your bouquet a little, Flowers Made Easy has a lineup of different presentations for your choice of roses. They can come in boxes or be hand-tied, as you prefer.
USER FRIENDLY SITE. If you're not techy and it's your first time to use a computer, you don't need to worry. The page has an easy navigating system that helps one locate anything they needed quickly.
PRODUCTS
Summer Flowers –  €39 to  €60
Wedding Flowers
DELIVERY AND PAYMENT
The shop offers same and next day delivery services and payment may be settled through Visa, Mastercard, AMEX, PayPal, OneCall
7.      JACKIE'S FLORIST LTD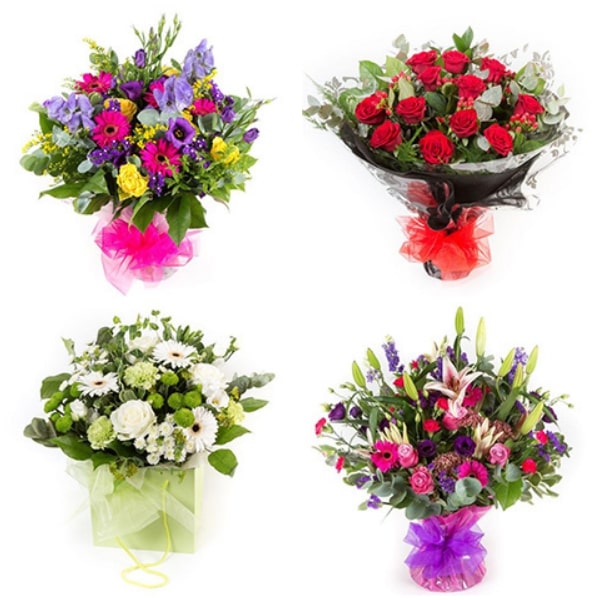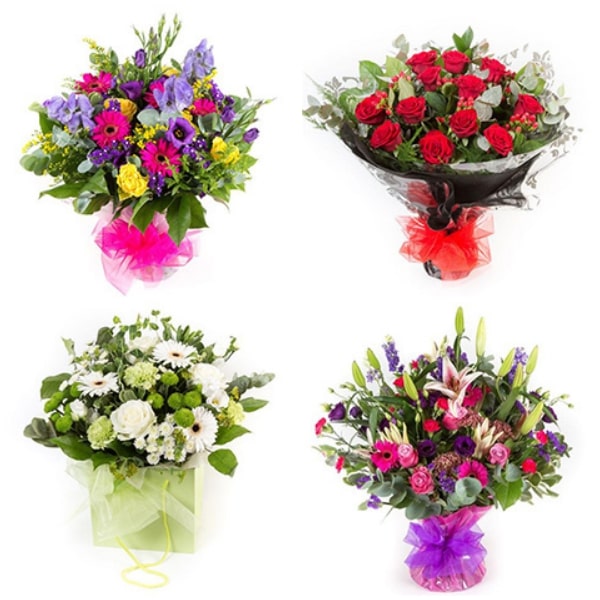 Jackie's Florist LTD strives to create thoughtful sentiments that express their customer's unwritten and unspoken message. By creating an accessible and user-friendly system, they make online ordering faster and easier than ever. They even make sure to hand deliver every order that you place so you would be assured that the flower products will arrive on time and in best condition.
WHAT PEOPLE LIKE
FRESH FLOWERS. Quality service means quality from every step of the way. That's why they make sure to create designs only from the freshest flowers. Because from quality flowers come quality design.
FLOWERS FOR ANY OCCASION. Browse their collection. They have different flower arrangements for different occasions from birthdays to romantic gestures. Arrangements are designed to fit the specific celebration.
PRODUCTS
Seasonal Flowers – €35 to €59
Funeral Flowers – €38 to €59
Same Day Flowers – €25 to €59
DELIVERY AND PAYMENT
The shop offers same day delivery from Monday to Saturday as long as you place your orders before 1pm.
8.      MALAHIDE FLORIST GROUP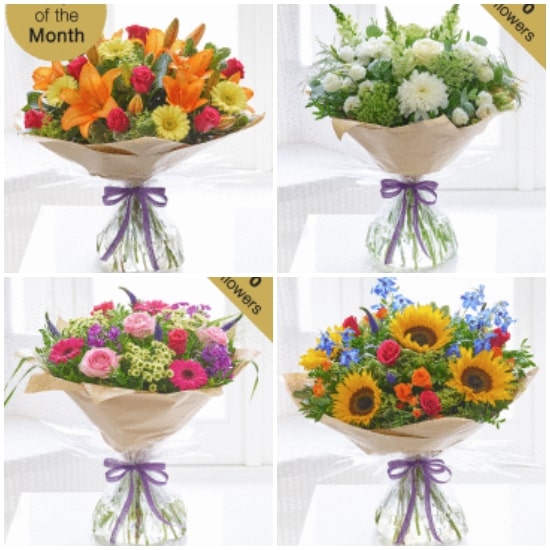 Malahide Florist has been in the industry of over 30 years and through time they were able to establish their name as one of the best choices and most trusted florists in Dublin. They are best known for their fresh flowers and efficient service. The talent and creativity of their team is shown on how they managed to balance the colors, style, and texture of each flower in order to come up with truly stunning floral arrangements.
| | |
| --- | --- |
| SPECIALTY | Stunning wrapped bouquets |
| SELECTION SIZE | Large |
| STARTING PRICE | Starts at €39 |
| DELIVERY FEE | Calculated at checkout |
| WEBSITE | http://www.malahideflorist.ie/ |
| SOCIAL MEDIA | |
| CONTACT DETAILS | 8453666 or 8454867 or 8408661. |
WHAT PEOPLE LIKE
DELUXE WRAPPING STYLE. Malahide Florist's attention to detail is clearly visible from the amount of effort they put in on the presentation of their floral creations. They have developed a deluxe wrapping style that functionally protects your flowers while in transit and still looks aesthetically pleasing to the eyes.
RELIABLE SERVICE. They have also created a reliable and efficient system for customers. Their staff accommodate custom orders and patiently keep in touch with you until you have figured out what you want. Their delivery is also fast.
PRODUCTS
Summer Flowers – €39 to €80
Get Well Flowers- €39 to €70
DELIVERY AND PAYMENT
Visa, Maestro, Mastercard