White is a widely used flower color in everyday, wedding, and funeral events. It symbolizes love, trust, hope, peace, innocence, humility, gratitude, and other virtues.
It produces a strong contrast with other tones making it a good choice for flower ensembles. Now, here are some of the most popular white flowers you can get for a friend or loved one!
1) White Calla Lily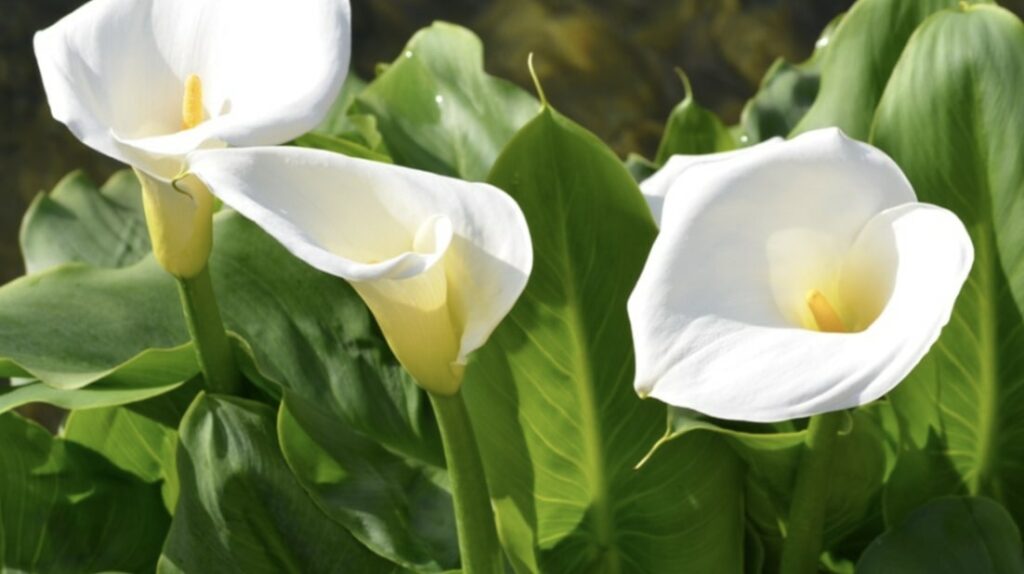 White calla lilies are one of the most majestic flowers in nature. They are known for having a white bell-shaped petal and yellow center standing proud on a long stem.
Apart from their incredible beauty, they are spiritual flowers representing faith, purity, and holiness. People also believe that they symbolize the resurrection of Jesus, the event of which is both divine and utterly beautiful.
Being rarer than other varieties, calla lilies are probably only offered by certain florists in your area. So, you'll have to check with them first if you plan to get these blooms.
2) White Tulips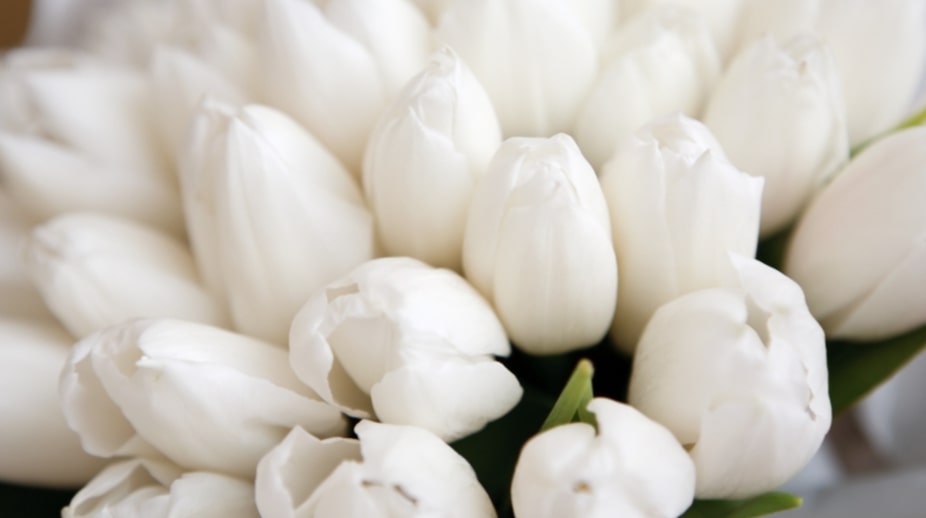 Always lovely and elegant, tulips express warmth, beauty, and a new start. They bloom in different spring times depending on the kind and weather.
White tulips have a special meaning with them. They mean forgiveness, purity, and calmness so if you want to say you're sorry or comfort a grieving friend, these could be great flowers to give them.
Alternatively, you can mix up your colored roses or flowers with white tulips for an elegant and 'I care about you' effect. And, they can make for good bridal bouquets and wedding displays as well!
3) White Iris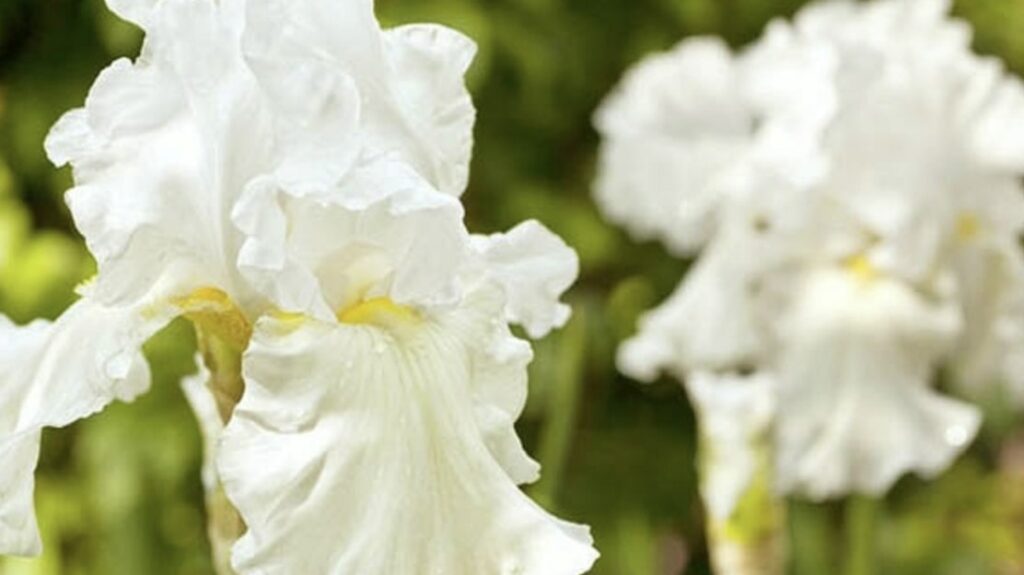 White irises sport a unique graceful shape that fuels your imagination. For us, they look like dandy helicopter rotor blades or even an angel.
These flowers mean faith, innocence, and wisdom so they are ideal for baby showers, baptisms, and weddings. They have immense beauty that can be presented as a buttonhole, bouquet, vase or hatbox arrangement.
They need full sunlight to grow normally. Half a day's worth of sun may be enough for them to survive, but that isn't ideal.
4) White Gerbera Daisy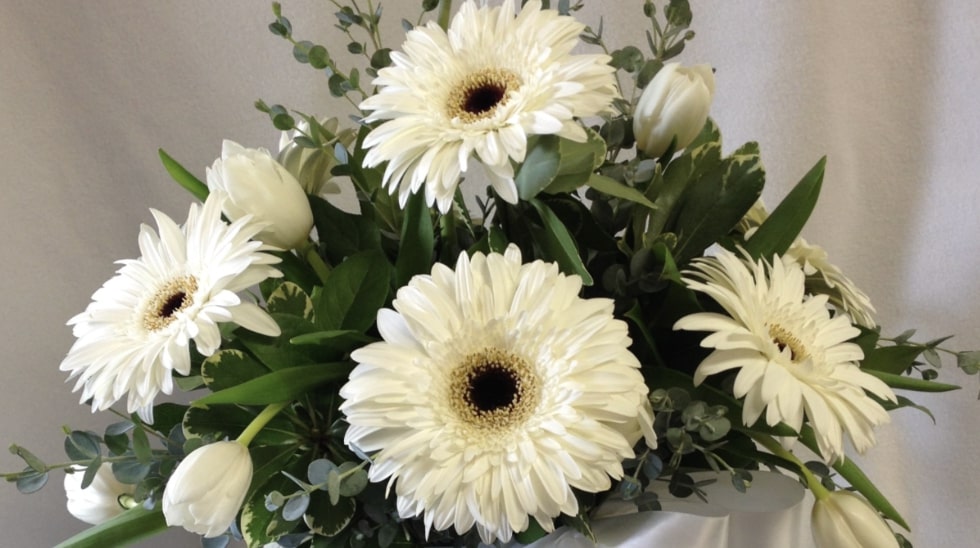 Another of the most popular white flowers are white gerbera daisies. Given their welcoming blooms, yellow or black center, and lush greenery, it's hard not to be touched by their radiance.
That also makes them very gorgeous and pleasing flowers for any occasion. They represent cheerfulness, loyalty, purity, and innocence.
If you're celebrating your wedding anniversary or parent's birthday, white gerbera daisies would surely be a lovely gift whether as a single-variety or mixed!
5) White Roses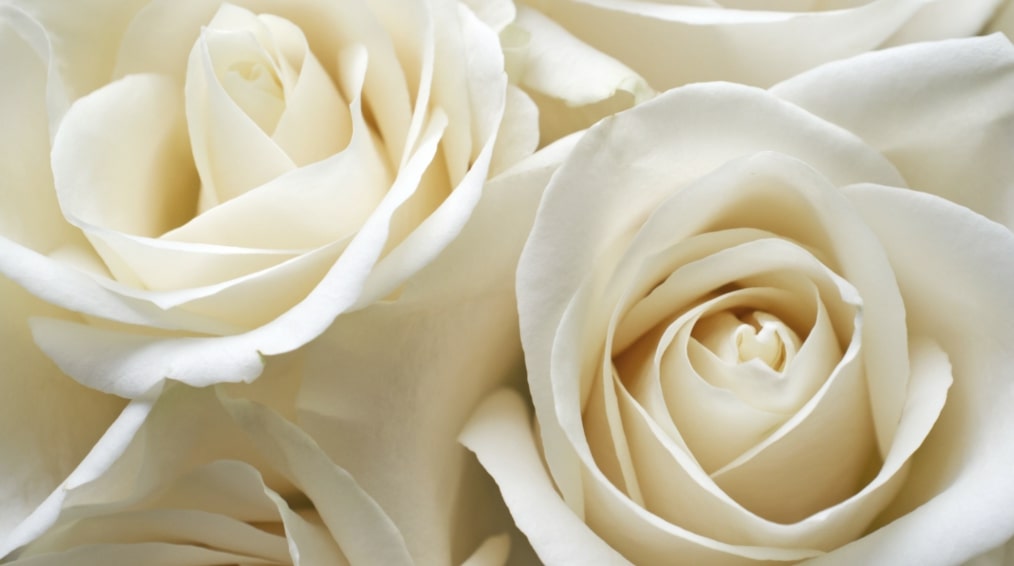 Having supreme beauty and delicateness, white roses shouldn't be left out on this list. They tell your partner that you truly love them or admit your guilt and promise to change.
It also stands for virtue, faith, and purity thereby making it fantastic for weddings and anniversaries. Apart from that, they are commonly used in funerals as a gesture of respect and sympathy.
More Resources on White Flowers